With more than 80 percent of market share, Android is the most popular mobile operating system that allows its user to customize their smartphones the way they want to. Android system uses the term SuperUser or Root for overhead system privileges. There are numerous applications available in the market to help utilize root privileges to do a whole lot more.
There are plenty of good reasons to root your device – you can unlock hidden features, install incompatible apps, block ads in any app, remove pre-installed/system app, flash a custom kernel, boost your phone speed and battery life, and more.
So lets get started with some helpful rooted applications and unlock extra functionalities, performance and system tweaks.
29. Root Checker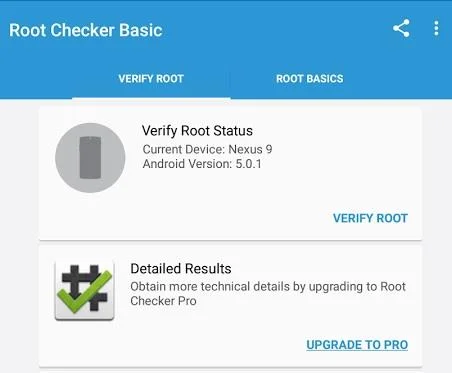 Root Checker does a very simple task – it tells you whether or not root access is properly installed and working. Sometimes users experience issues while installing, configuring and gaining root access. The application provides you a simple-to-use interface to test your device for supersuser access.
Read: 30+ Stunning Lock Screen Apps
28. StickMount
Many Android devices do not automatically mount mass storage devices like USB sticks. StickMount has been developed to tackle this problem, and provide you the successful access to the files on your USB connected storage from all your applications. Moreover, it is capable to create and edit labels for the inserted flash drive.
27. Boot Animation
This is an app to view and modify the boot animation of your device. It contains over 300 animations that support every screen size and resolution. Moreover, you can convert any animated GIF to boot animation and vice versa.
26. DataSync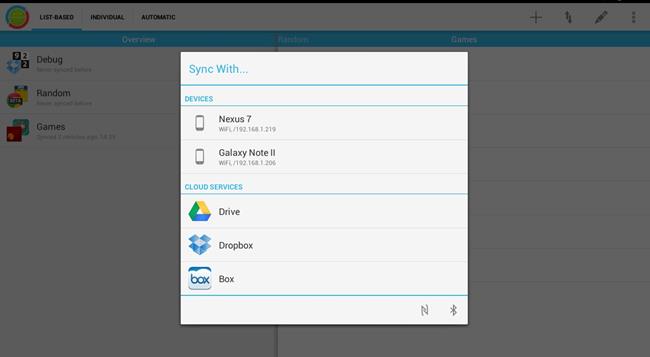 DataSync allows you to share application data with other Android devices in order to keep your app synchronized between multiple devices. For example, you can play a game on smartphone, sync the data and then resume the game on different tablet. It also supports real-time syncing, scheduled syncs and cloud integration.
25. Root Browser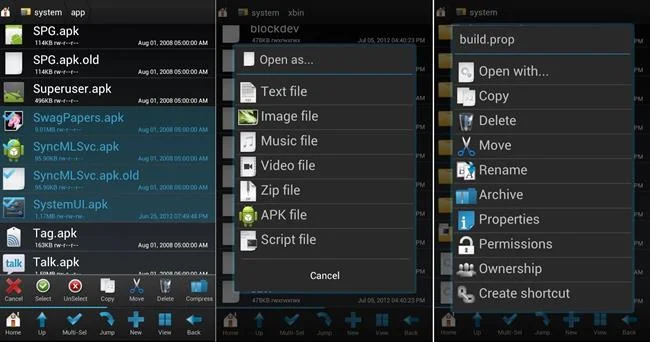 As the name suggests, it is developed to browse all file systems with root privileges. It comes with two file manager panels through which you can change file permission, ownership, create or delete directories, extract files from zip, search for files and folders and more. You can also use it to modify system partition data, and remove system apps.
24. Amplify Battery Extender
The app gives you a complete control over how your device uses battery. You can manage how often your device can wake up and how long it can stay awake. For easy battery saving, use the recommended settings. You can also dig in or customize every service, alarm and wakelock on your machine.
23. GMD GestureControl
Good Mood Droid Gesture Control allows you to add multi-touch gesture controls, including four finger swipe to open applications or hide status bar, and four finger pinching to return to home screen. You can also define custom gesture commands.
22. Root Call Blocker
Root Call Blocker silently blocks calls and messages at a system level. You can remotely manage lists with Google Contact Groups. Once the number is blocked, your phone will never ring and the screen will never turn on when they call you. Also, there is an in-call widgets to ignore calls on the fly.
21. Titanium Backup
Titanium is a powerful backup tool for Android. It can backup and restore user data even at the time of installing or upgrading the custom ROM. You can browse any app's data and query the market to see detailed information about the app. The premium version supports 0-click batch restores, multiple backups per app, hypershell speed, unlimited schedules, cache cleaner and more.
20. Root Booster
Root Booster makes your device run applications smoothly without lags and improves the battery life. It uses the most proven settings (with preset modes) to ensure optimal performance and battery life. It automatically finds battery draining or performance demanding apps and hibernates them. The app also tests RAM and sets up VM heap size.
19. Flashify
Flashify allows you to flash your boot.img, recovery.img and zip files without using a custom recovery. There is an option to wipe cache and flash multiple files at once. The app also supports automatic cloud synchronization of backups between desktop and devices.
18. Full!Screen
Full!Screen is designed for tablet users to make the most use out of their screen by removing/hiding the system bar without losing its main functions – notifications and navigation options. You can move these bar functions to different locations.
17. KSWEB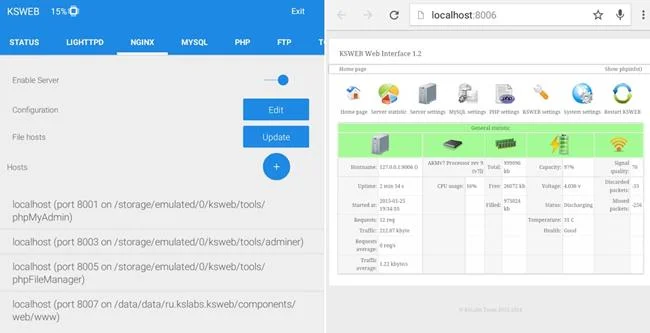 KSWEB allows developers to organize a platform for running and debugging web applications on Android devices. It consists a web server, a database MySQL, a PHP programming language and msmtp for sendmail support. Moreover, the app features a clean material user-interface, and online support is available.
16. System App Remover
As the name suggests, the app helps you remove all undesired applications installed on your device. It automatically filters out all apps that cause unstable after uninstalled. Along with removing apps, it also helps you move app to sdcard, scan all APKs in SD card, backup and restore app.
15. DriveDroid
DriveDroid enables you to boot your desktop from your Android device using IMG or ISO files stored on your phone. There is no need to burn CDs or USB pendrives. You can download USB images of different operating systems from your phone, including Ubuntu, Fedora and Linux.
14. CatLog
CatLog is a lightweight logcat viewer, which can be used to debug your applications and find error stacktraces. It provides you color coded tag names, column display, real-time search, recording mode widget and ability to save or email logs.
13. Servers Ultimate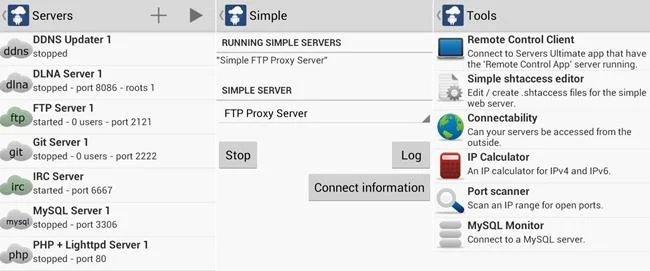 The app allows you to run over 50 types of servers running more than 70 protocols. In simple words, you can turn your device into a web server, email server, torrent tracker and more. Multiple servers could be run concurrently and there are a wide range of networking tools to maintain your custom servers.
12. ROM Manager
ROM Manager allows you to maintain and flush custom ROM via a handy UI. You can organize backups/restores from within Android and install ROM(s) from your SD card or over the air. The premium version supports automatic backups and move backups as flashable zips to your computer.
11. BusyBox
BusyBox provides many standard Unix tools much like the larger GNU Core Utilities. It has been developed to be a tiny executable for use with the Linux kernel that makes it ideal for use with small devices. This unlocks many advanced root features including better control and management of the Android device.
10. Greenify
Greenify is kind of performance booster app that helps you identify misbehaving/battery/CPU consuming apps and put them into hibernation when you are not using them. This could speed up your device and save some battery life. And because the app gives you root privileges, you can hibernate even system applications.
9. Pry-Fi
Pry-Fi analyses your Wi-Fi network and prevents your device from announcing all the networks it knows to the outside world. It constantly changes the MAC address (in a pattern that seems real address) so that no one can track your information. The app has a War mode, which when enabled tries to make your device appear like dozens of users.
8. AFWall+
The Android Firewall is a front-end app for the powerful iptables Linux firewall. This helps you restrict any application to access your data networks via 2G/3G or WiFi. Moreover, there is an option to control traffic within LAN or while connected through VPN.
7. TWRP Manager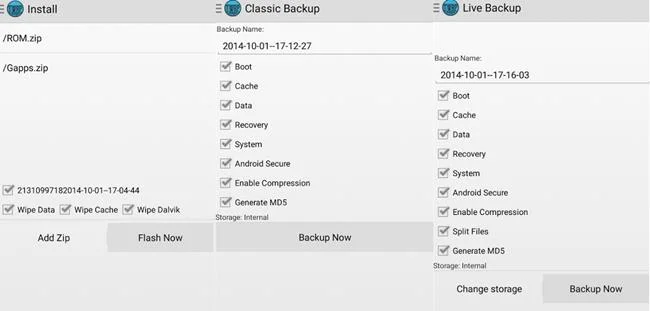 TWRP Manager lets you install, backup, restore and wipe your device using OpenRecoveryScript. It features a live backup option, Nandroid backup while booted in Android and without rebooting to recovery.
6. ROM Toolbox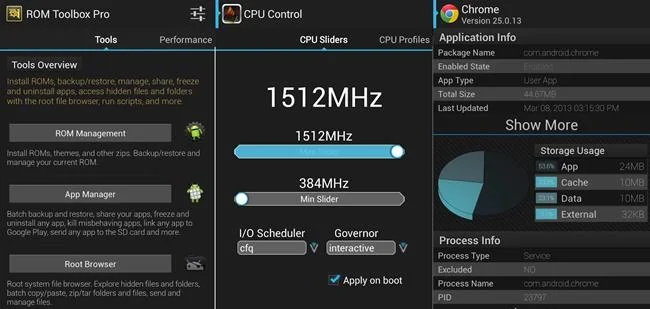 ROM Toolbox is a monster app that has every tool you need to make your Android device better. It is packed with dozen of tools such as root explorer, auto start manager, font installer, boot animation installer, status bar icon changer, theme manager, auto memory manager and SD booster.
5. Purify
Purify is a lightweight tool that helps you optimize your Android device. It automatically puts less recently used apps into hibernation state, boosting your device speed and saving more power by extending battery life. It also has the ability to remove all bloatware that annoys you on daily basis.
4. Kernel Adiutor
Kernel Adiutor allows you to change device's kernel parameters. There is a simple-to-use UI to tweak and monitor CPU frequency/voltage/hotplug, GPU frequency, screen color, wake controls, sound, I/O scheduler, virtual memory, and more.
3. Device Control
Device Control is all-in-one application to control your rooted device parameters. It allows you to alter vibration strength, LCD power, screen color temperature, CPU/GPU frequencies, intelli-thermal by faux, power scheduling, etc. You can also monitor CPU/battery temperature, time in state of CPU and maximum/minimum/current CPU frequency.
Read: 12 Best Android Testing Tools (and Frameworks)
2. 3C Toolbox
3C Toolbox is an Android tuner that improves the original comprehensive system monitoring and tweaking. The toolbox combines many great applications such as device/application manager, file explorer, network/task/CPU/system manager, terminal emulator, script editor, kernel reader and more.
1. SuperSU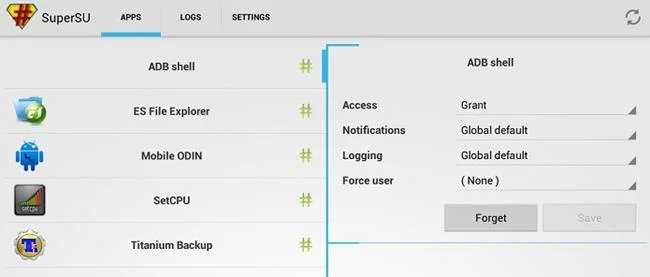 Read: 40+ Useful Tools for Developing Android Apps
SuperSU handles all root access, for instance, if any app needs to access system, it has to contact SuperSU in order to take access permission. It enables you to configure per-app notification, temporary unroot, grant/deny root to an app for a specific amount of time, and apply pin-protection to each app.