The Pokemon Go craze might have cooled down, but Augmented Reality (AR) applications aren't going anywhere as the world's leading mobile platforms are now focusing more on AR capabilities. These applications are developed to display surrounding information and digital content tied to physical objects and locations.
Augmented Reality apps are gaining popularity, especially after the release of iOS 11. Also, some Android devices like ZenFone AR and Phab 2 Pro are extensively using AR features via Google's ARCore and Project Tango platform.
AR apps are opening doors to new immersive experiences and offering breathtaking solutions to a variety of scenarios. We've gathered some most innovative and promising augmented reality apps that will surprise you with their usefulness and abilities to deliver entertainment and learning experience like never before. Most of these apps still have a way to go.
Note: Since our aim is to present what you don't know, we haven't included some popular apps like Google Translate, Instagram, Snapchat, and Pokemon Go.
18. Splitter Critters
magic.#ARKit #madewithunity #madewitharkit pic.twitter.com/226dlwZquE

— Jesse Ringrose (@jesseringrose) September 7, 2017
Platform: iOS and Android
Price: $2.99
This adorable puzzle game lets you tear up an alien world with a swipe of your finger and then rearrange it to guide the critters back to their spaceship. The app features immersive soundscapes for each world, and innovative mechanics to make you think in new ways.
17. GIPHY World
Platform: iOS
Price: Free
Ever wondered how the world around you would look like with GIFs and stickers? Well, stop wondering and install GIPHY World. This AR-powered app lets you add GIFs and pictures in the real world and share your creations with friends.
For instance, you can fill your room with GIF confetti or draw in the air with dog GIFs. Since the app has an entire GIPHY collection, the possibilities are limitless.
16. Ghost Snap AR Horror Survival
Platform: Android
Price: Free
As the name suggests, this app turns your world into a horror game. Just hold your device up and you will see your surrounding area turned into a dark and creepy place filled with evil supernatural creatures. Things get even worse when you use headphones as there are terrifying background sound effects that really immerse you in the world you are seeing.
15. Complete Anatomy
Platform: iOS
Price: Free, $24.99
Complete Anatomy provides a wide range of short courses and detailed 3D model of the human body, with high fidelity textures and incredible levels of anatomical accuracy. The latest version of the app leverages ARKit to display its anatomical models in augmented reality, giving users a more immersive anatomy experience.
14. Holo

Platform: iOS and Android
Price: Free
Holo allows you to put a wide range of holographic figures and models into a picture or video. All holograms can be resized and rotated, and you can even walk around the virtual characters as if they are in the same room as you.
The app offers you an extensive library of content to make your world more exciting. Also, you can save and share your creation from the app's built-in access to social media platforms.
13. Augment – 3D Augmented Reality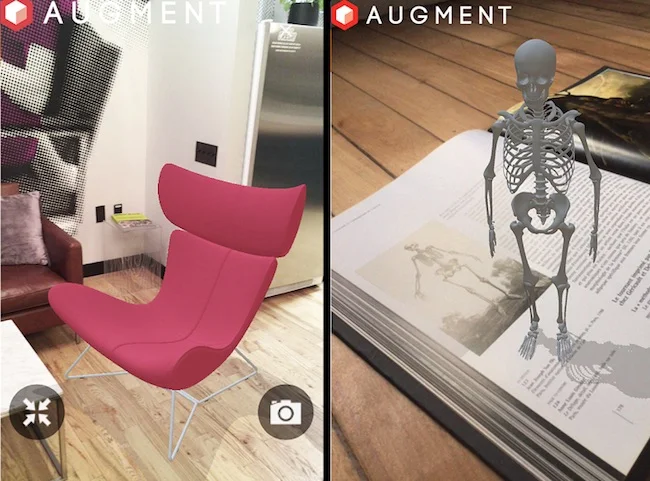 Platform: iOS and Android
Price: Free
Augment allows you to visualize 3D models in augmented reality in real time in the actual environment. There are already dozens of models pre-installed within the app, but you are free to add your own 3D models, which you can further move, rotate, scale, or even add custom trackers.
12. WallaMe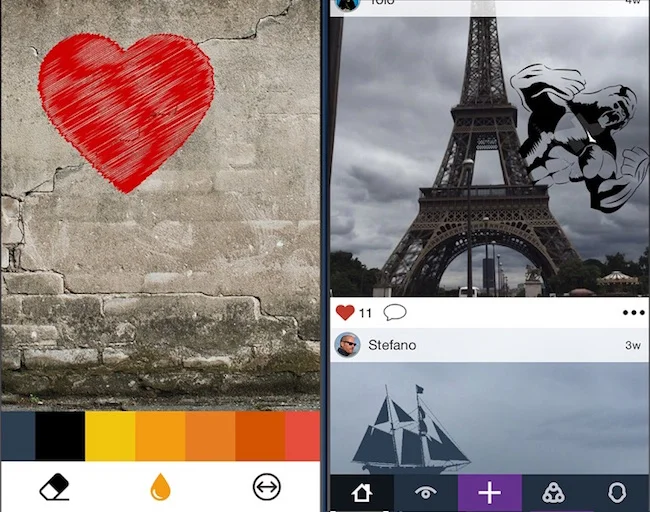 Platform: iOS and Android
Price: Free
WallaMe allows you to write/paint messages and hide them in the real world without spilling a single drop of ink/paint. You can leave the message on the wall or anywhere, which is only visible to your friends.
It's a new way to hide private messages in public places. You can search for other hidden messages using a map interface.
11. Porsche AR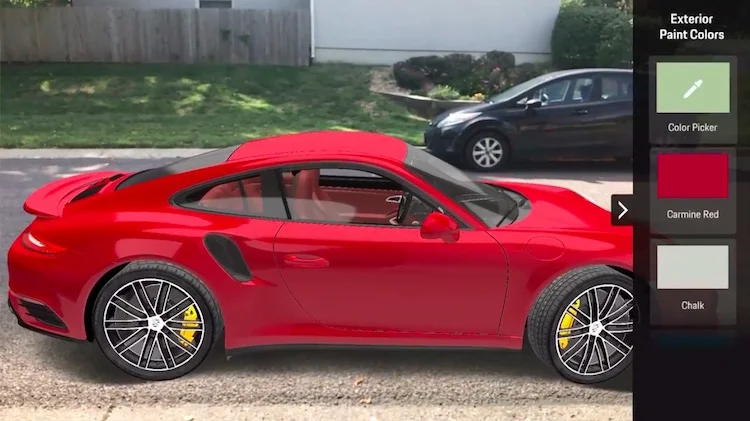 Platform: iOS
Price: Free
One of the popular automobile company has built an iOS app to grab buyers' attention. By utilizing ARKit features, Porsche AR lets users explore exterior paint color, interior options, and wheel designs.
Users can design their own custom model and even take their creations for a ride. The app's inbuilt on-screen controls allow users to drive an augmented reality Porsche in the real world.
10. InkHunter
Image credit: YouTube
Platform: iOS and Android
Price: Free
Planning out your tattoo is an extremely crucial step before getting a permanent tattoo on your body. AR technology can help you in this case. An app called InkHunter lets you preview what a tattoo might look like on your skin.
All you need to do is draw a marker on yourself, and point your device camera on a marker, and the app will dynamically preview the design. You can try your own tattoo design and check it from any angle you want.
9. The Machines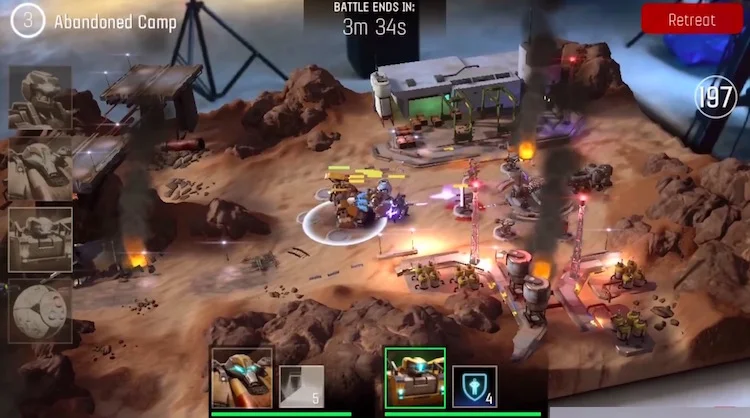 Platform: iOS
Price: $4.99
The Machines leverages Apple's ARKit to turn your tabletop into a virtual battlefield. The iPhone serves as a viewfinder that players have to physically move around to position forces and aim weapons.
There is a training mode to gain experience, and once you are ready, battle it out in a competitive online PvP arena with friends gathered around the same table.
8. AR MeasureKit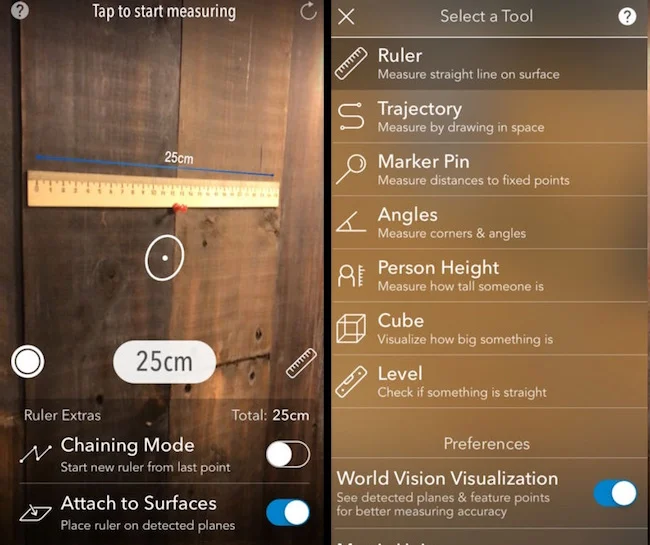 Platform: iOS
Price: Free, $2.99
AR MeasureKit might not be as lucrative as other AR applications, but it offers some really useful functions – it turns your iPhone into a measurement tool. It has a ruler and chaining tool that allows you to measure the length of the plane surface, including walls and tables.
With the premium version, you can measure angles, trajectories, the height of a person, visualize how big something is, and check whether a surface is vertical or horizontal.
7. CARROT Weather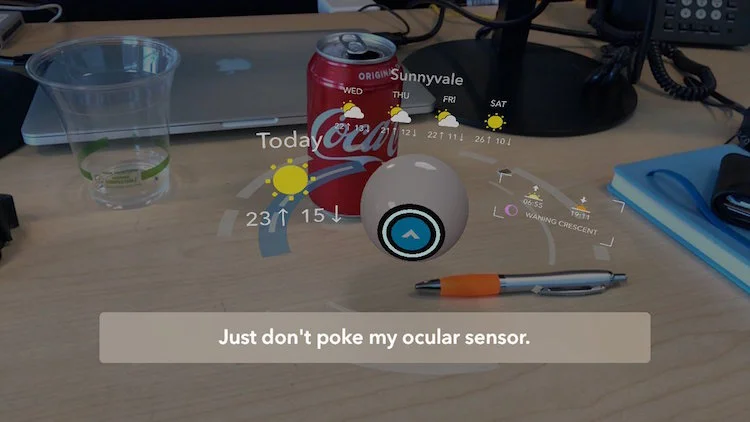 Platform: iOS
Price: $4.99
CARROT Weather app has been recently upgraded with ARKit support. It was already famous for its unique weatherbot that provided people with twisted forecasts, and now it is capable of displaying almost all weather information in AR, using Dark Sky weather data for local forecasting. The evil AI named CARROT adds a little bit of humor, which makes it different from other weather apps.
6. Sun Surveyor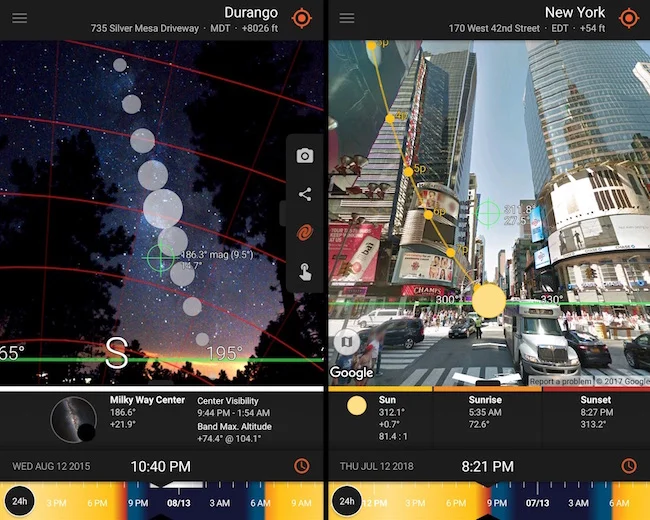 Platform: iOS and Android
Price: $9.99
Sun Surveyor is a quite useful app for professional photographers looking for the best location to get the perfect shot. The app displays augmented reality projections of the sun's and moon's path, and tells you about the exact location of the sun and the moon at any particular moment.
It also helps you to calculate the length of shadows cast by objects and measure distance and difference between elevations with the Map view.
5. Star Walk 2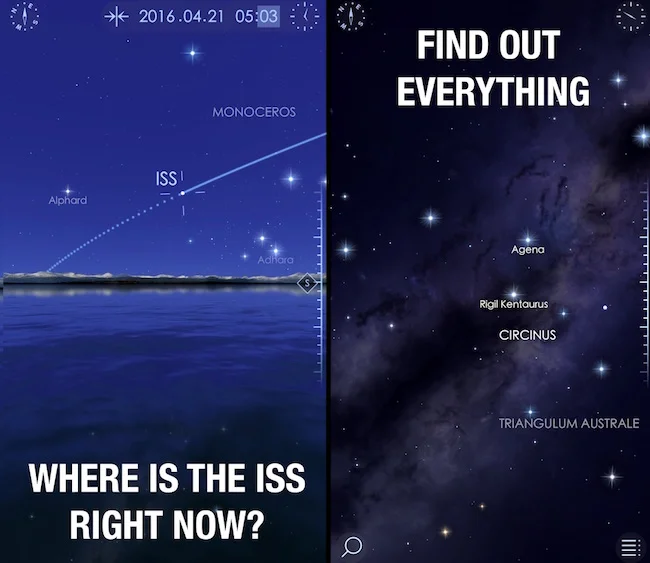 Platform: iOS and Android
Price: Free, $2.99
This app takes the augmented reality to space. It allows you to explore the night sky by pointing your device skyward. The app uses the device's sensor and GPS to match the view of custom rendered planets, constellation, satellites, meteor, and other celestial bodies in real time.
Read: 15 Best Astronomy Apps For Stargazing
4. Ingress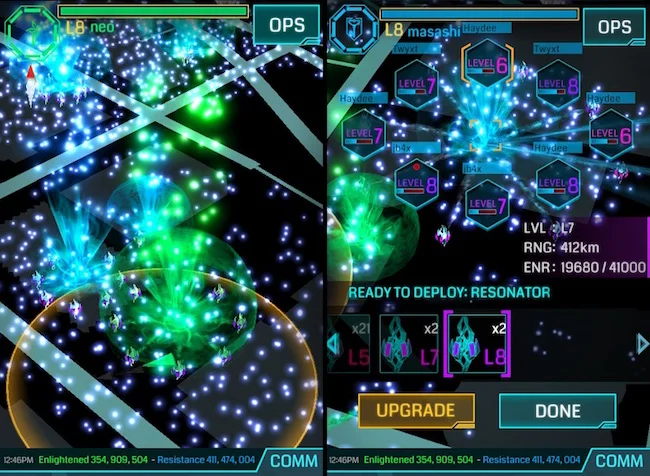 Platform: iOS and Android
Price: Free
Ingress turns the real world into the landscape for a global game of mystery, which revolves around the mysterious energy that has been unearthed by some European scientists. The player travels to real-world locations using a smartphone to gather Exotic Matter and control portals around landmarks.
3. Euclidean Lands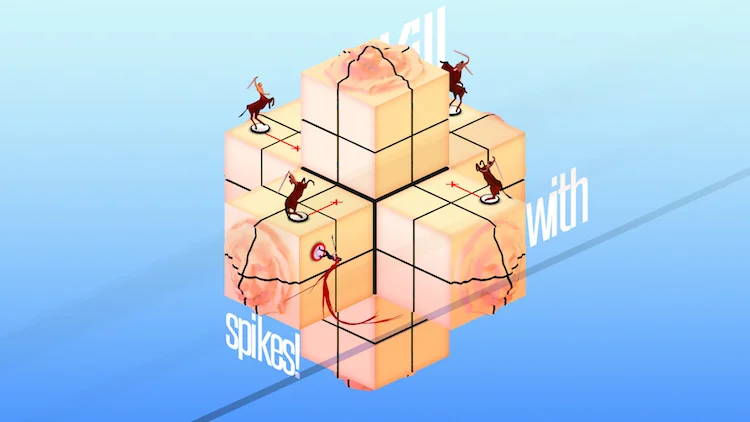 Platform: iOS
Price: $4.99
Euclidean Lands is an interesting puzzle game with unique mechanics that blends isometric architecture. The AR mode allows you to overlay the puzzles into the real world, and shift and rotate the world to change perspective.
Moreover, the game features beautiful cubic architecture, various enemy types and iCloud synchronization.
2. Stack AR
Platform: iOS
Price: Free
Stack AR is a simple game that can be played anywhere. The concept is simple – stack colorful blocks into a tower. If you are not careful, a portion of the block gets lopped off.
Although the concept is old, the AR perspective adds a neat new dimension. The tower appears on flat surfaces and casts a shadow, giving it a sense of actual presence.
1. Wikitude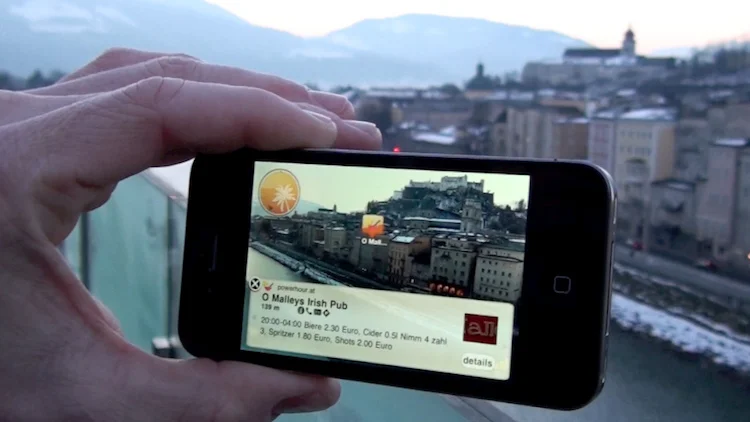 Image source: Wikimedia Commons
Platform: iOS and Android
Price: Free
Wikitude is an all-in-one AR app that combines object recognition and tracking, simultaneous localization, and mapping (SLAM), top-notch image recognition and geo-location augmented reality.
Read: Best Camera Apps For iPhone
Whatever you are searching for, just type it into the search box and let Wikitude augment your world. You can also scan selected newspapers, brochures, magazines, ads, packaging and much more.