The auto tech companies use software to improve safety, convenience, and efficiency in cars. Specifically looking at connected vehicles, fleet telematics, assisted driving, vehicle-to-vehicle communication, driver safety tools and auto cybersecurity, smart cars are the future.
Beside tech giants like Alphabet and Tesla chasing self driving cars, a host of auto brands, tech heavyweights and small groups are also investing heavily in the automotive industry. In 2016, more than $1 billion has been invested in car tech startup from all over the world. No doubt, small startups are attracting record levels of deals and funding, especially in the United States. We have compiled a list of some of these promising and inspiring automotive startups, which are rapidly evolving beyond traditional automotive businesses. Have a look.
13. HAAS Alert
HAAS Alert is a real-time vehicle-to-vehicle (V2V) safety cloud platform that provides preemptive warnings to drivers when emergency vehicles are approaching. It increases safety, reduces congestion and emissions. It works directly with Automotive OEMs to develop deeply integrated safety solutions for connected cars. Their datasets talk to autonomous cars informing drivers about the road ahead.
Founded in 2015, the company has raised $240 grands in 3 rounds of funding. It's a recent graduate of Techstar Mobility, a startup incubator program backed by Ford Motors. Currently, the team is working with cities, fire departments, police and ambulance service providers.
12. EverCharge
EverCharge provides electric vehicle charging services to EV (Electric Vehicle) owners in multi-unit residence. The company's EV chargers are designed for a personal parking spot. They do site evaluation, and handle the permitting and installation. The customer is billed for the amount of energy used, and the company reimburses the property. Also, it offers a card-based tracking and billing system, adding to its store of knowledge about each driver's needs and charging habits.
Founded in 2011, EverCharge has raised $1.83 million in 2 rounds funding. Currently, the company provides two types of EV adapters – SAE J-1772 Connector and Tesla Connector.
11. Mojio
Mojio offers a solution for the rapid deployment of secure and scalable aftermarket connected car services to enterprise customers. It enables intelligent data analysis, which unlocks previously unavailable cost-saving opportunities and revenue streams. The platform provides 3 types of data – diagnostic, behavioral and contextual. Diagnostic data includes information like battery voltage, fuel usage, speed, and engine status. Behavioral data includes location visited, rapid acceleration, speeding and braking. The contextual data relies on outside sources to deliver geolocation, traffic flow and safety recalls.
The silicon-based startup, founded in 2012, has raised $17.3 million in 3 rounds of funding. The startup is entering into a partnership with Amazon, so we predict that soon you can ask Alexa things about your car.
10. Zendrive
Zendrive aims to make roads safer through data and analysis. It uses smartphone sensors to measure driver's behavior and to provide actionable insights that improve safety for passengers and drivers. It measures the most important aspects like aggressive driving and distracted driving, and then uses machine learning techniques to turn sensor data into actionable safety insights for an individual, fleet, or road.
Founded in 2013, the company has raised $20 million in 3 rounds of funding. They got an impressive list of investors, which includes big names like BMW i Ventures, Sherpa Capital, NYCA Partners, First Round Capital, and Thomvest Ventures.
9. Argus Cyber Security
This Israel-based startup is targeting the explosive new marketplace – automotive cybersecurity. Millions of trucks and cars on roads today are connected to the Internet, allowing automakers to deliver tons of new services to its customers, like giving customers the ability to remotely lock and unlock a vehicle from mobile app. But the increasing level of connectivity is also exposing manufacturers and consumers to a new set of risks, if hackers are able to discover weaknesses and exploit them. Argus Cyber Security works with automakers and suppliers to identify these weaknesses and shore up cybersecurity holes with its software.
Founded in 2013, Argus has raised $25.1 million in 2 rounds of funding from 10 investors. Currently they have offices in Silicon Valley, Tokyo, Michigan, Stuttgart and Germany.
8. Zubie
Zubie is a connected-car mobile app and services which enables easy location tracking of family members, location-based alerts, driver-scoring and private location sharing. This is achieved with the help of a hardware – a plug-in device, called Zubie Key. It plugs into the car's OBD port and includes a GPS unit, an accelerometer, and cellular always-on connectivity back to the companies cloud servers.
Founded in 2012, the company has received $25.87 million in 5 rounds of funding, which includes investors like Nokia and Best Buy. The Zubie GPS tracker with WiFi hotspot is available on Amazon for $89 with the service costing $10 per month.
7. CloudCar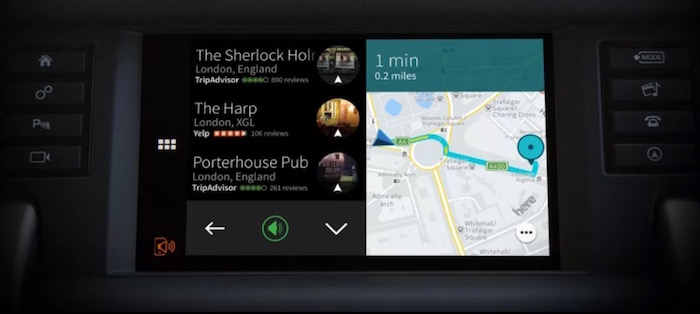 The CloudCar platform offers a driver-centric intuitive experience, rapid deployment of services, control of data, and expansion to new geographic regions without any need of firmware updates. The company also focuses on the entertainment side of cloud connectivity, which allows you to connect with your favorite services while on the road.
Founded in 2011, CloudCar has raised $26.5 million in 2 rounds of funding, of which $15 million was invested by U.K based giant Jaguar Land Rover. The company has partnered with Apple, TripAdviser, Pandora Spotify and iHeartradio.
6. YourMechanic
YourMechanic is an online marketplace that allows car owners to find local mechanics for office or home car repair services at affordable prices. The company vets and hires car mechanics to ensure they are well-qualified. It then matches with customer request according to their location, skill and availability. They offer mechanic profiles, reviews from customers, online repair records and a price calculator to ensure that customers are paying a fair price. Also, they provide maintenance notification on smartphone and via email.
Founded in 2011, YourMechanic has managed to raise a total of $28 million in 5 rounds of funding. The company claims that they do a much better job than customers because people often lack the expertise, and their service is up to 30% cheaper than car repair shops.
5. Citymapper
Citymapper aims to make cities around the world easier to use. It provides real-time travel direction using a variety of transit modes, from public transport like bus/train to ride-sharing services such as Uber. It is active in many cities including Tokyo, New York, London, Berlin and Paris. Their app is elected Apple Application of the year in 2013 and 2014.
The hot startup has raised $50 million in 3 rounds of funding. It's a venture capital backed by Index Ventures, Connect Ventures, Balderton Capital and Benchmark Capital.
4. Airbiquity
Airbiquity is a Seattle-based startup, founded in 1997. It provides various connected car services that cater to vehicle manufacturers, dealerships, rental agencies and insurance companies. It's Choreo platform integrates different components needed to operate connected car programs like head-unit, cabin display, mobile network connectivity, firmware over-the-air provider, emergency and concierge call centers.
Till now, Airbiquity has raised $76.42 million in 5 rounds of funding from 6 investors. The company has a decent costumer profile, including some big names such as Nissan, Ford, Lexus, Toyota and Renault. Also, they have made their technology available in more than 65 countries.
3. Otonomo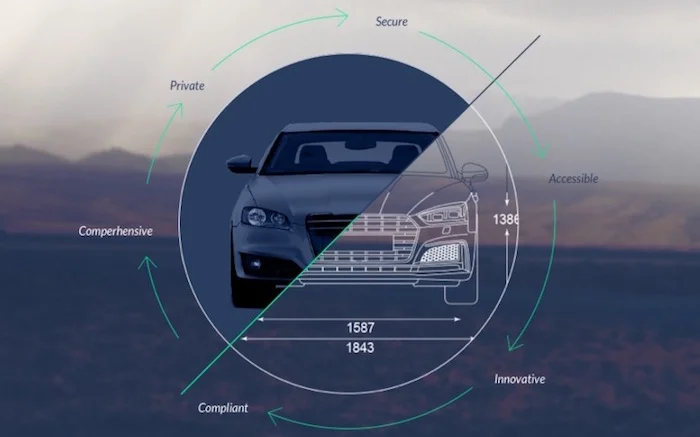 Israel-based startup Otonomo gathers drivers and vehicle data from automakers and equipment manufacturers. It the normalizes the data, so different agencies can use it to learn more about drivers collectively, and reach them with new products and services.  The company claims that it takes care of all data privacy, from anonymization to data obfuscation. One of their biggest selling points is the multi-layered security, including a 7 layer firewall.
Founded in 2015, Otonomo has received $40 million in 3 rounds of funding. The lead investor is Delphi Automotive, one of the largest automotive parts manufacturers, which will help Otonomo to accelerate the pace of its global expansion plans.
2. Getaround
Getaround is an online peer-to-peer car sharing service that lets drivers to rent cars from private car owners, and owners to rent out their cars. Owners can earn by setting a rental price on per hour or per day basis. How the company earns? They take 40% commission. Car rates start at $5/hour, including insurance and no membership fees.
Read: Cars That Brought the Revolution in Automobile Industry
Founded in 2009, Getaround has raised $101.3 million in 9 rounds of funding from 34 investors, and partnered with big automakers like Mercedes-Benz, Audi and Toyota. They currently operate in 8 cities across North America.
1. Lyft
Lyft is a peer-to-peer transportation platform that aims to make cities safer, more affordable and better connected. It connects passengers who need rides with drivers willing to provide rides using their own personal vehicles. Passengers can request a ride from their phone. Once confirmed, the app shows the driver's name, rating, and photos of the car and driver.
Read: 19 Most Innovative Artificial Intelligence Startups
Launched in 2012, Lyft has raised $2.6 billion in 10 rounds of funding. As of April 2017, the company was valued at $7.5 billion. It operates in approx. 300 U.S cities, including San Francisco, New York and Los Angeles.