Putting together a list of best anime of all time is not an easy job. To be considered one of the best, an anime has to be far more than just being liked. Its impact on a particular industry, as well as popular culture, is one of the several deciding factors. Scroll down for our picks for the 12 best anime of all time.
12. Hajime no Ippo
Initial Run: April 2003
Known as Fighting Spirit (in the United States), Hajime no Ippo is an anime adaptation of the widely popular manga series. The story revolves around Ippo Makunouchi, a shy teenager who one day discovers his natural talent for boxing.
The series goes on to reveal how Makunouchi makes his way to the very top of the boxing world. As a modest individual, he never underestimates his opponents and trains not just to be the best but understand and connect with his adversaries.
11. Yu Yu Hakusho
Initial Run: October 1992 to December 1994
Yu Yu Hakusho, another popular anime adaptation, is a story about a teenager named Yusuke Urameshi, who died in a selfless act of saving a child. In the afterlife, Yusuke found out that he neither has a place in hell nor in heaven.
So the king of the underworld grants him powers to return to the realm of the living as a spirit world detective, who is responsible for investigating supernatural activities on the planet.
With the help of "Rei Gun" which allows him to use his aura or spirit energy as a weapon, Yusuke solves crimes and struggles to maintain the delicate balance between the human and the spirit world.
10. Pokemon
Initial Run: April 1997 – present
No list of the best anime series is complete without the legendary Pokemon franchise. It is responsible for popularizing anime outside Japan, particularly in the United States.
The series is considered the most successful adaptation of any video game, with more than one thousand aired episodes both in Japan and abroad. As of 2016, Pokemon anime was one of the most-watched shows on Netflix.
Read: 12 Most Powerful And Strongest Pokemon Ever
9. Hunter x Hunter
Initial Run: July 1998 – present
Hunter x Hunter is the story of a young boy named Gon Freecss, who aspires to become a hunter following the footsteps of his long lost father. However, to become a certified hunter, he must go through a series of tests and obstacles. Throughout his journey, Gon makes new friends and face-off some of the most powerful adversaries.
Though the series has received considerably less success than its manga counterpart, it remains one of the fan favorites. The 2011 adaptation of the Hunter x Hunter brought critical improvements in almost every aspect of the show.
8. One Piece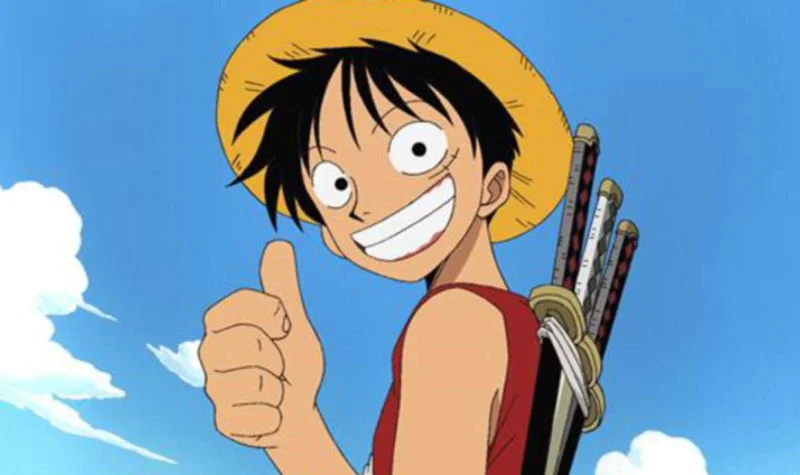 Initial Run: October 1999 – present
Eiichiro Oda's One Piece has been a staple for anime fans all over the world. The series' popularity can be measured by the fact that it has been successfully adapted in all forms of media.
The story follows a rubber-bodied pirate named Monkey Luffy, who aspires to become the king of pirates one day. He, along with a small crew of pirates, sets off to a sea voyage and takes on other pirates, bandits, and members of notorious criminal organizations. The series is widely recognized for its humor, memorable characters, and storytelling.
One Piece is immensely popular in Japan. As of January 2020, One Piece manga had sold over 460 million copies in 43 countries, making it the best-selling manga series of all times. It is also one of the highest-earning franchise, having generated more than $21 billion in total revenue.
7. Code Geass: Lelouch of the Rebellion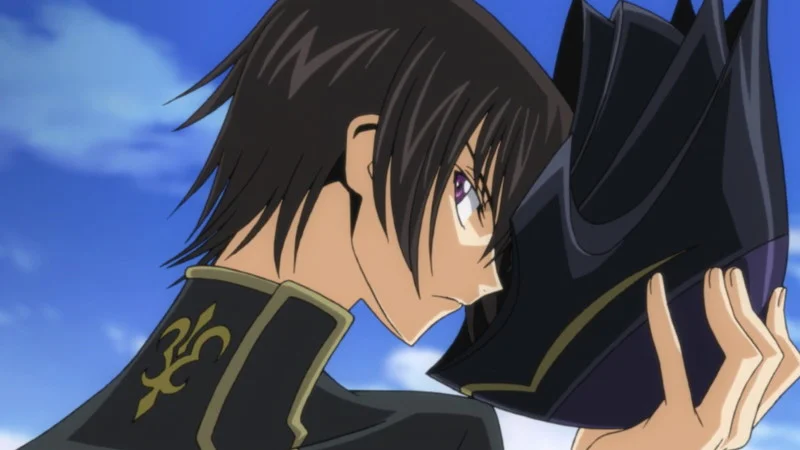 Initial Run: October 2006 to July 2007
Code Geass: Lelouch of the Rebellion, or simply Code Geass, is set in an alternative universe, in which the world has three superpowers, namely the European Union, the Chinese Federation, and the Holy Britannian Empire. The main plot takes place after the Holy Britannian Empire takes control of Japan.
Our protagonist, Lelouch, is a Britannian prince who was banished by his father, the emperor. After the death of his mother, Lelouch grew infuriated with his father and vow to take down those who were responsible for his mother's death.
What follows is how Lelouch becomes a masked vigilante, leading an open rebellion against his father's regime and bringing perpetrators to justice.
6. Monster
Initial Run: April 2004 to September 2005
Dr. Kenzo Tenma, a neurosurgeon, working at the Eisler Memorial Hospital in Dusseldorf, is frustrated with patient treatment bias at the hospital. So, one day, when the situation presented itself, Dr. Tenma opted to treat two ordinary victims instead of the city mayor.
Fast forward nine years, Dr. Tenma, now Chief of Surgery, comes face-to-face with his past and realizes his mistakes. The series is unmistakably dark and has appeased mature audiences worldwide.
5. Naruto Shippuden
Initial Run: February 2007 to March 2017
Naruto Shippuden (part II) is the direct sequel to the original Naruto anime. The long-running series is considered by many as one of the best in the last decade or so. The events of Naruto Shippuden takes place about two-and-a-half years after the events of part I. It's filled with entertaining fight sequences, comedic scenes, and iconic moments that are backed by a brilliant story.
Naruto Shippuden is, without a doubt, one of the most popular shounen anime of all time. Compared to the original series, Naruto Shippuden features intense fights and violence with higher stakes. The story also takes a slightly more mature turn but at the expense of humor.
4. Dragon Ball
Initial Run: February 1986 to April 1989
Dragon ball, without a doubt, is one of the most remarkable animated series of all time. It is known for its exceptional humor, progressive character development, and of course, an action-packed story.
The plot revolves around Goku, the main protagonist, who comes across various advisories in his quest to retrieve seven magical dragon balls. When together, the balls can be used to summon the wish-granting dragon Shenron. The dragon grants its summoner their biggest aspiration.
The cultural impact of this legendary series is widespread. In Japan, the date, May 9, is officially recognized as "Goku Day," while it's often referenced by media and celebrities in the United States.
3. Death Note
Initial Run: October 2006 to June 2007
Death Note is a tale of young Light Yagami, a rebellious student who one day comes across a mysterious notebook with which its owner can kill anyone anywhere in the world. After eventually realizing the true extent of its powers, Light takes on a mission to eliminate every criminal in the world.
When criminals from around the world begin to die in various mysterious circumstances, the international media speculate a single person is behind all this and dubbed him "Kira." Soon he became a hero among civilians.
Things, however, turn ugly when the local law enforcement agencies begin suspecting Light's involvement in the murders.
With an entertaining storyline, Death Note revolves around sensitive subjects: justice and morality.
2. Cowboy Bebop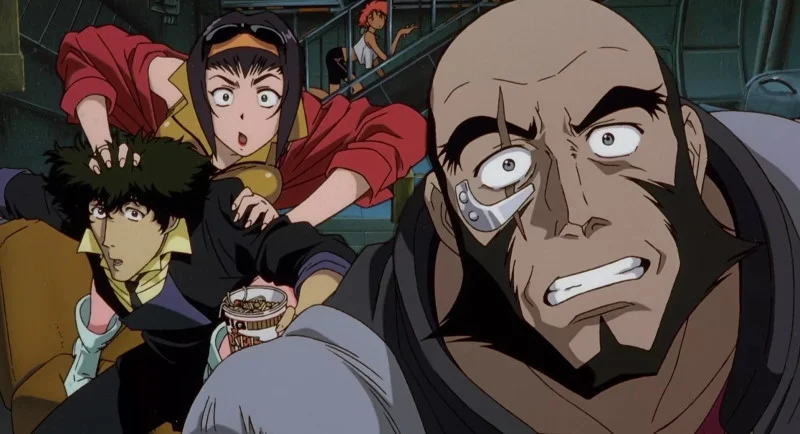 Initial Run: April 1998 to June 1998
First televised in 1998, the science-fiction anime Cowboy Bebop remains a fan favorite. Unlike most other science fiction out there, Cowboy Bebop anime portrays humanity's future close to what it is now. By keeping certain catchy but obvious sci-fi elements (such as aliens, human-like robots) out, Cowboy Bebop manages to keep things fresh as well as entertaining.
The anime series has received praise from public figures and celebrities like Rian Johnson, Orson Scott Card, and Robin Williams.
1. Fullmetal Alchemist: Brotherhood
Initial Run: April 2009 to July 2010
Hiroshi Onogi's Fullmetal Alchemist has everything that an anime fan craves for: action-packed fights, unforgettable characters, moments, and so on. The story revolves around Alphonse and Edward Elric, two brothers who perform forbidden alchemy to bring their dead mother back to life.
Both paid a steep price for going against the law of nature in the form of their physical bodies. Undeterred by their failures, Alphonse and Edward continue their quest. Throughout their journey, the brothers encounter fierce enemies, deceptions, and conspiracy.
Read: 18 Most Powerful Marvel Characters Of All Time
The series will take you on an emotional ride from sympathizing with their cause to simply stand up and cheer for them.