Being an entrepreneur is not easy, especially if you're running a small or medium-sized business. You not only have to sustain your business but also search for new possibilities to grow. Then there are other important things to take care like managing account books, invoicing, tax filings, and other management-related requirements.
These are the few things that a business owner must do to ensure the smooth functioning of his/her firm. Any small discrepancy in these processes can lead to serious long-term problems. Better management, on the other hand, can make any business more efficient, which means more profit.
While there is absolutely no shortage of management software for business in the market, most of them are either too expensive or not suitable for small and medium-sized firms. So, here we have put together a list of apps for small business that every business owner must try. Applications are categorized into fields.
Apps for Organization
Asana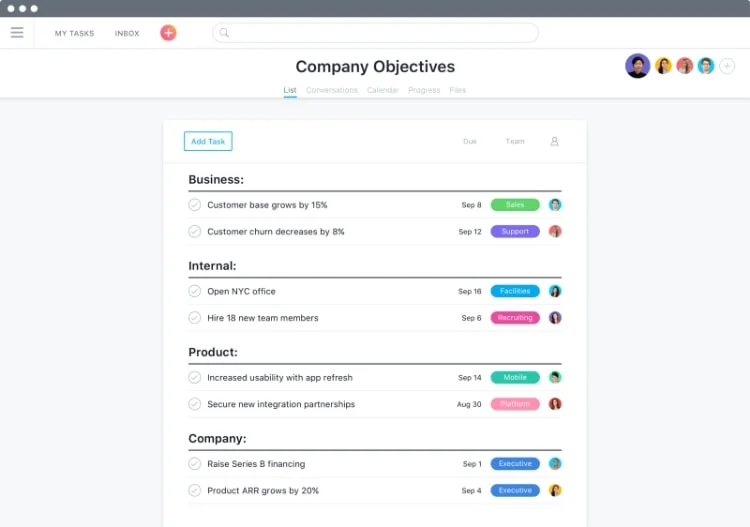 Price: Free, Starts from $9.99
Platform: Desktop, iOS, Android
As a business owner, if you are looking for a system that can not only improve your firm's work management but enables better collaboration among team members then you don't have to look any further than Asana.
It's a SaaS software, developed by former Facebook co-founder Dustin Moskovitz in 2008 in order to assist team managers and owners manage/organize projects irrespective of its size.
The platform allows users to initiate new projects, assign specific tasks to team members, issue deadlines and easily communicate with each other. Asana can also work with other popular web-based application such as Google Drive and Slack.
Trello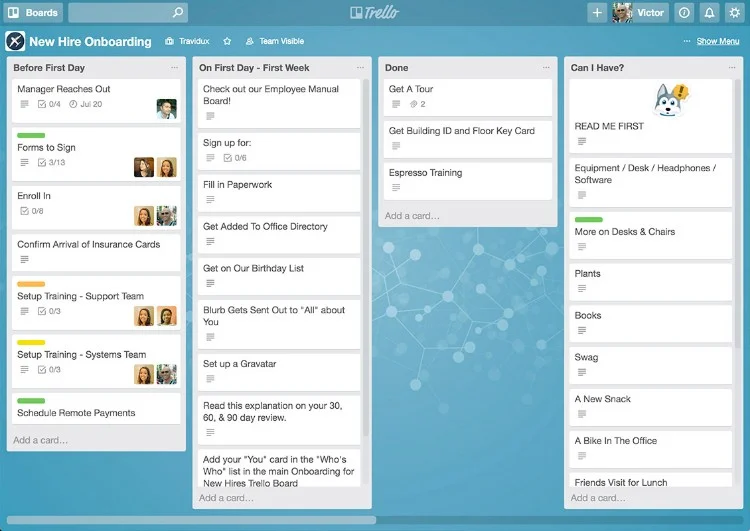 Price: Free, $9.99
Platform: Web-based
Trello is a popular project management application which allows users to manage and track their team's efficiency. It is known for its simplicity and flexibility. With Trello you can organize all your project in boards, lists, and cards.
Team members can post comments, add attachments, produce checklist, stickers and all sort of things to make these cards informative. Any changes to a card are notified to all members by emails and mobile notification.
Trello can be effectively used in different fields for example in software and web design projects, real estate management and various school programs.
Evernote
Price: Free, $14.99 per month/user
Platform: Web-based, Android, iOS
Evernote is one of the most powerful note-taking applications available right now. It allows users to organize their day-to-day tasks more efficiently than ever. Here you can save anything from notes, images and web pages categorically, in different sections according to your needs. You can even share them with your team members and friends.
Evernote can seamlessly integrate with many popular services like Google Drive, Salesforce, and Slack. Other features include multi-device sync and document scanning. But, despite being jam-packed with features, the platform is criticized by its users (former and current) for their expensive pricing.
Read: 18 Best Evernote Alternatives For Quick Documentation
KanbanFlow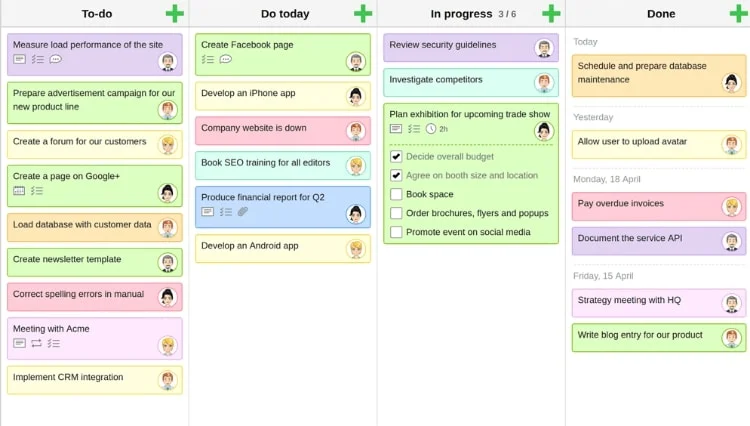 Price: Free, $5 per month/user
Platform: Chrome
KanbanFlow is a handy application that allows users to increase their team's productivity by simplifying communication between them. The platform features easy-to-use boards, where managers can assign tasks and sub-tasks to team members and can keep a close tab on the workflow.
Users can upload files, attach documents and set deadlines. Individual users can also track the amount of time they spend on each task. You can also monitor your efficiency over a period of time with informative time charts.
Apps for Time Management
RescueTime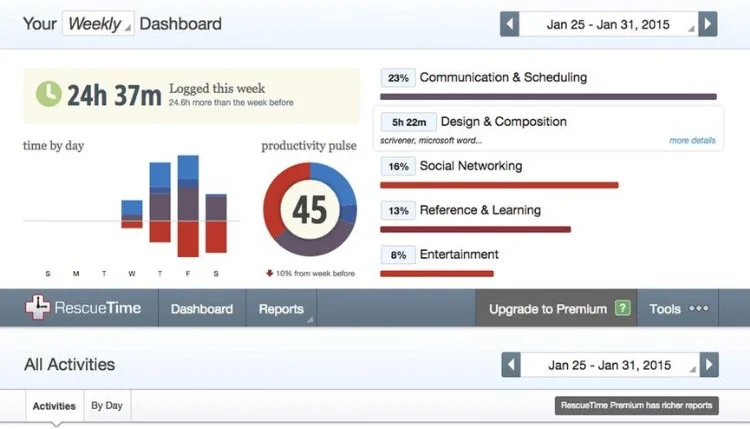 Price: Starts from $10/month
Platform: Desktop, Android,
Time undoubtedly is the greatest asset that a businessman can have. If managed sensibly, it can be your greatest ally but can turn into the formidable foe if misused. RescueTime is one such application that pushes you to be more productive by revealing your daily activities on your desktops, smartphones both online and offline.
RescueTime produces detailed reports based on the tracked data, where you can find exactly how much time you spend on specific applications or websites. There is also a website blocking feature that you can use to restrict the amount of time you spend on them.
My Minutes
Price: Free
Platform: iOS
My Minutes is an innovative way to track and manage the amount of time you spend online. It enables you to gradually gain focus and spend less and less time on "time-wasting" websites every time you use the application.
Here you have to perform "at least" and "at most" exercises on regular basis. For example, if you spend about 1 hour checking your emails, which is certainly more than enough time, then you can perform "at most" exercise by restricting Email checking time for just 40 minutes. It can also be reversed with other websites.
Tripit
Price: Free, $49/year
Platform: Web-based, Android, iOS
Tripit is for entrepreneurs who are regularly on the move. It allows them to manage their travel schedule and plans quite easily by bringing every information related to their journey in one place so that they can check everything from departure and arrival time, possible delays, airport directions from hotels, weather reports among other things in one place.
Apps for Handling Finance And Accounts
QuickBooks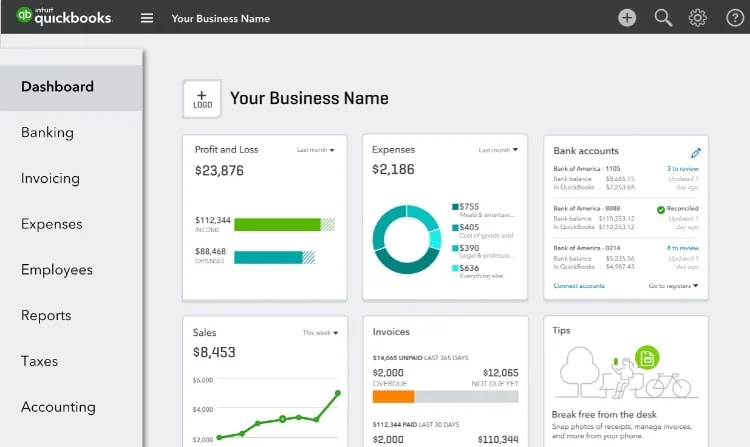 Price: Starts at $10
Platform: Desktop, iOS, Android
Intuit's Quickbooks is an all-in-one solution for the accounting needs of small and/or medium-sized firms. It enables business owners to make sensible decisions based on its meaningful insights on their company's overall financial condition. They provide both on-premises and cloud-based versions of their services.
The platform allows you to monitor your sales, burn rate (capital expense) and produce profit & loss statements anytime you want. It can also take care of your company's payroll functions (salaries). But one feature I liked the most is its tax deduction capability, which can be achieved by smartly categorizing business expenses.
Expensify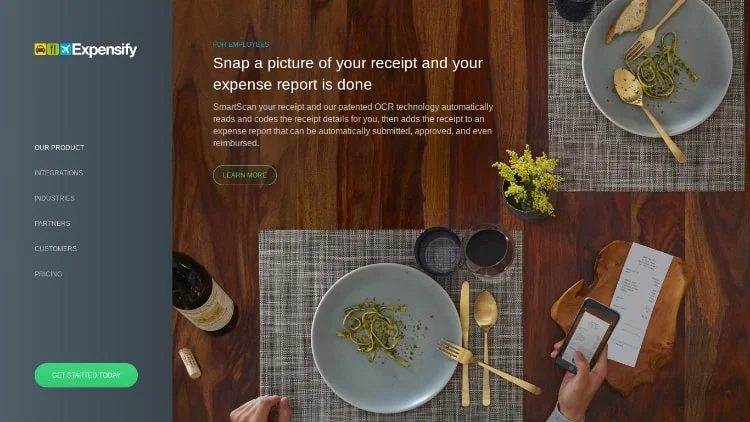 Price: Free, starts from $5/user
Platform: Desktop, Android, iOS
For many business owners, frequent flying is a big part of their lives. With frequent business travels comes the burden of managing travel expenses. But with Expensify you don't have to carry that burden anymore. It's a powerful multi-platform application that allows users to track and manage expenses without breaking a sweat.
It comes with a smart receipt scanning feature which automatically transcribes important details from your bills/receipts right after the moment you take their snapshot from your mobile device following a purchase. You can also sync credit/debit cards to track online translations.
The application can then compile all these data to create a comprehensive report of your overall business expenses which will assist you to make smart spending choices and cut unnecessary expenses.
Freshbooks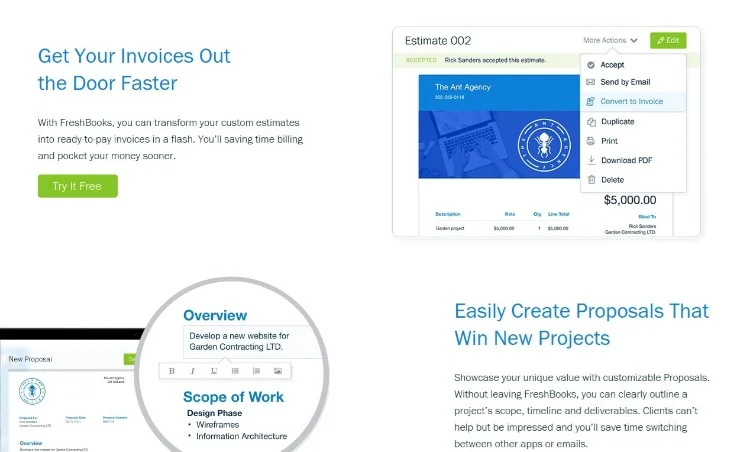 Price: Starts from $15/month
Platform: Web-based, iOS, Android
FreshBooks is a well-known cloud-based accounting application designed specifically for freelancers and small-sized firms. It can take care of your company's payroll functions and assist you with other accounts related tasks such as invoicing, project estimations and financial reporting.
The platform allows you to track business expenses and even how much time you are investing on clients and individual projects. Furthermore, you can automate your billing process (for recurring invoices) and accepts payments through credit cards. With Stripe integration, you can also do business in international currencies.
Payment Apps
Square
Price: Varying
Platform/POS: Android, iOS
In this age of technology, where digital currency is the new cash, every business owner should have a payment platform or merchant account provider which allow their customers to pay remotely and without cash. Square is one such payment platform.
Square can be used by business owners in almost any industry, then whether it's in retail shops, bakeries, groceries, leisure and entertainment industry, coffee shops, transportation, etc. They also provide hardware devices for a complete payment gateway solution.
PayPal
PayPal it is the longest surviving and most popular company in the world dealing in online payments and money transfers. Currently, it provides payment gateway services for hundreds of eCommerce and auction sites all over the globe. Back in 2012, PayPal launched "Paypal Here", a handy mobile payment setup, including an app and a card reader for small business owners to accept card payments.
Klarna
Klarna is a Sweden based fintech company that provides a wide range of payment solutions including credit payments and debt collection to business owners. While Klarna is not as popular as other two payment services, it has a pretty strong base in many parts of Europe where it provides flexible payment methods, which allow customers pay later (within 14-30 days of the purchase). All transaction and debt collection are secured by Klarna.
Apps for Communication
Skype For Business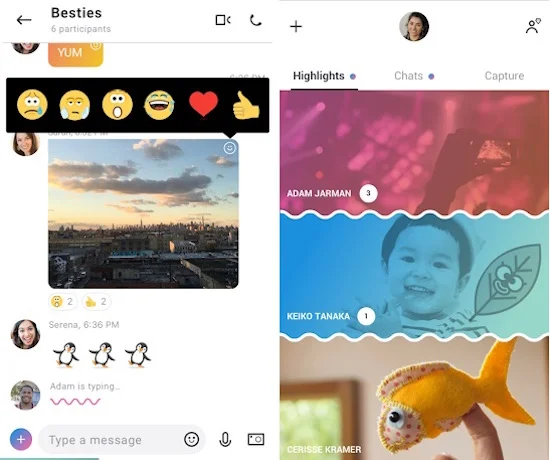 Price: $2 per month/user
Platform: Desktop, Android, iOS, Xbox
Effective communication within a firm is extremely important to execute day-to-day operations, especially in medium and large sized firms. Therefore picking the right communication setup for your business is a crucial step.
Well, what's better than to be able to communicate with your employees in real time? I don't think Skype needs any kind of formal introduction as most of us already use it for personal reasons. Although you can still use your free Skype account for a small business setup, you certainly need something more in order to manage a medium-sized organization.
Skype for business allows managers to collaborate with their employees remotely through video-conferencing and online meetings. It also comes with VoIP, screen sharing ability and a PowerPoint upload feature.
Read: 12 Best TeamViewer Alternatives
Slack
Price: Free, $6.67 per month/user
Platform: Desktop, iOS, Android
Nothing beats Slack (Searchable Log of All Conversation and Knowledge) when it comes to organizing your team's communications or conversations, which is vital for any business.
For those who are unaware of Slack, it is a neat cloud-based platform which allows business owners and their employees to interact with each other through chat rooms securely under one roof.
Every single content shared on Slack is searchable including files and images, though the maximum number of past messages that can be viewed is restricted in the free version.
You can create multiple channels (chat) either private or public as per your business needs. Slack also supports a large number of third-party integrations that includes services like Trello, Heroku, Google Drive etc.
Pushover
Price: Free, $4,99
Platform: Desktop, Android, iOS
Pushover is an easy-to-use notification service that allows users to stay up-to-date on various fronts by sending timely alerts on their smartphones, desktops and iPad's from different web-based platforms like IFTTT, network and security systems.
'Pushover for Teams' is a specialized version of the platform that mainly focuses on needs of small business owners and freelancers and provides extra features such a central dashboard from where admins can manage their team. It also increases the number of free text messages that can be sent by a team to 25,000/month from 7,500/month.
Miscellaneous
MailChimp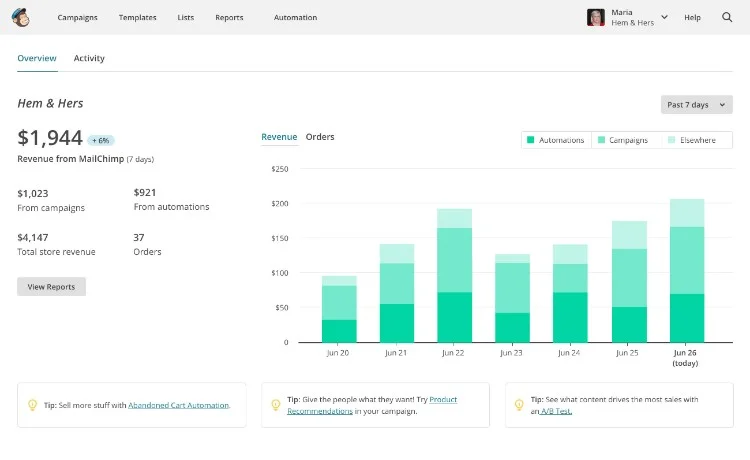 Price: Free, $10/month
MailChimp is perhaps the most popular email and marketing automation platform which according to the company is the "second brain" for your business that finds new customers and keeps them engaged. It offers various tools and email templates to maximize conversion rates.
With MailChimp, you can not only automate your marketing emails but can also monitor how well those emails are performing in terms of revenue and visits to your site.
Read: 15 Pomodoro Technique Apps To Increase Your Productivity
Polaris Office
Price: Free, $240 (for business)
Platform: Desktop, Android, iOS
Polaris Office is a highly optimized and versatile office suite that allows users to work on various document formats including, Office, ODF, TXT, and PDF while communicating with members of the team, sharing ideas and presentations all under one roof. All saved files within Polaris are automatically synchronized with connected devices and are updated to the latest version.