Today's video gaming industry has evolved from just being part of a marketing strategy for big tech firms in 1950s-60s to a mainstream business in the 1970s. Since then, the world of gaming has changed rapidly as advancements in personal computers have a major role to play in it. Fast forward in the 21st century, from US$9.5 billion revenue in 2007, the entire industry's annual revenue raised to $25.1 billion in 2010.
So what is the best car racing game? There are so many contributing factors that make a perfect game such as best in the class graphics and sound design, but what really makes the day of hardcore gamer is the game's ability to make it as real as possible. Whether you have the knack for smashing opponents or beating the clock down there are few absolutely perfect racing games out there waiting for you.
12. Shift 2: Unleashed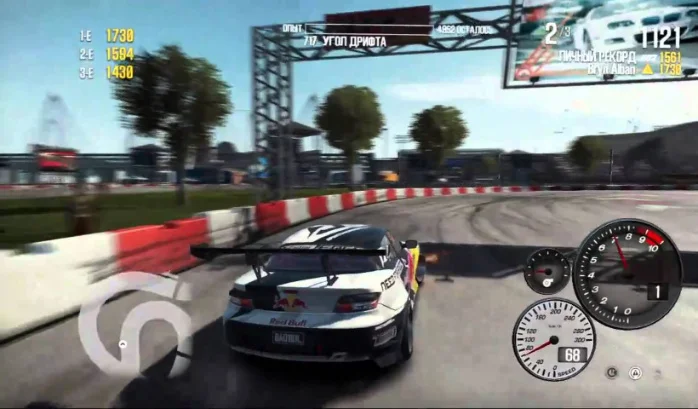 Platform: Windows, PS4, Xbox 360, iOS
The game tries to rewrite the standards in the world of simulation games by providing the most real life and authentic crash dynamics and detailed real world cars, racers and importantly tracks. Throughout the career, you can participate in various Motorsport events such as car racing (options in muscle cars and retro cars), circuit competitions, Endurance races and drifting.
11. Dirt Rally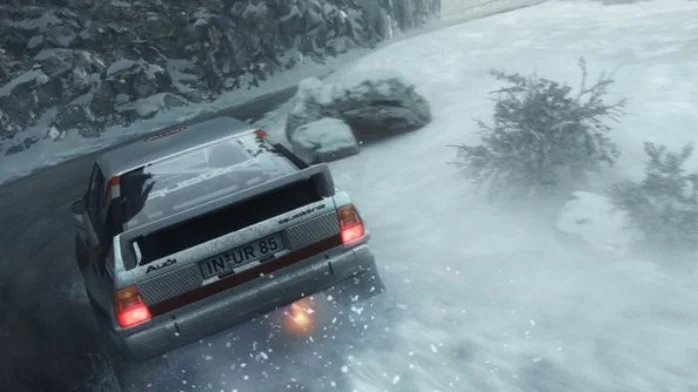 Platform: Windows, PS4, Xbox One, Linux
Is all about rallying. In the game, players participate in off road time events under different weather conditions. The car section is also diversified with cars from the 1960s and 1980s. In PS4 and Xbox One, the game delivers a fine 1080p resolution with fine effects. Overall, Dirt Rally is arguably one of the best games Codemasters have ever produced and it surpassed its predecessor, Dirt 3.
10. F1 2016
Platform: Windows, PS4, Xbox 360, iOS
F1 2016 is the eight installments in the popular game franchise F1. It allows players to participate in rejuvenated career mode with ten seasons (five more than the previous) along with in-game commentary from real life sports broadcaster David Croft and current driver Anthony Davidson.
There are total seven teams competing for the gold. Few previous elements, which were missing in the previous version are reintroduced such as team Renault and the safety car with several modifications. But the best part is that you will have a much greater amount of control over the performance of your car.
9. IRacing
Platform: Windows
iRacing is a high quality car simulation featuring practice sessions, special events, official races all hosted on dedicated servers. The game gives emphasis on the realistic side of car racing and that's the reason the driver can only see from behind the steering wheel. You will start your career as a rookie, with rookie license and in order to advance, you must complete various races while keeping damages and accidents as low as possible.
Its high prices might be a problem for some racing game fans, but rest assure that it will give the amount of satisfaction you are expecting from a simulation. One possible downside of this game is that it is loosely focused on graphics.
8. CSR Racing 2
Platform: iOS, Android
If you are a mobile user and looking for the perfect racing game where you can team up with your friends and compete with others then you don't have to look any further. Here we have CSR Racing 2, one of the most acclaimed mobile car racing game out there. In this version, you will find yourself buying cars (new models), installing upgrades and competing with other people in different modes.
7. Mario Kart: Deluxe
Platform: Switch
Mario Kart: Deluxe is an upgraded port for the Nintindo Switch, released in April 2017. Along with all the previous downloadable contents, the game includes several tweaks, and other additional elements, such as enhanced battle mode, eight new arenas and other gameplay modes.
The game introduced six new characters, including Bowser Jr., Dry Bones and King Boo. According to the critics, the elevated battle mode is a significant improvement over the previous Wii U version.
6. Gran Turismo 2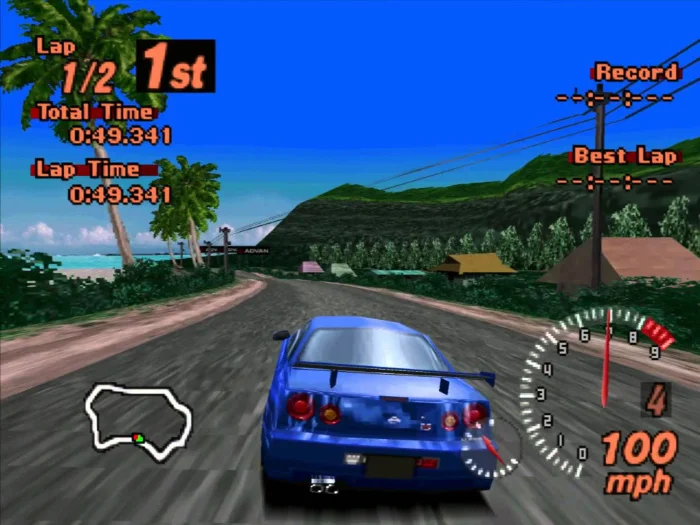 Platform: PlayStation
Considered as the most advanced racing game ever made, Gran Turismo (Italian for grand touring) 2 will always be in the heart of every hardcore gamer. Before we get into details, you should know that since 1997/98, the Gran Turismo remained the highest selling game series in the PlayStation brand. It features a total of 650 licensed reproductions of real world cars, and 27 different race tracks.
As a player you must operate your car to compete against the system or AI players across different race tracks. You will have an option to compete in two different modes; Simulation and Arcade Mode. In simulation mode, you will start with a fixed amount of cash to buy vehicles and to progress further you will have to earn licenses and win trophies.
5. Project CARS 2
Platform: Windows, PS4, Xbox One
Developed by Slightly Mad Studios, Project CARS 2 was built upon the immense success of its previous release, Project CARS in 2015. The game includes an increased number of laser scanned race tracks such as Fuji Speedway and Long Beach track and new cars which were absent in Project CARS.
Slightly Mad has made several other notable changes in the game. Such as new time and weather mechanism, which allows the player to tune weather conditions according to their will. Other changes are interesting career mode and improved AI to race against.
4. Asphalt Xtreme
Platform: Android, iOS, Windows
Asphalt Xtreme is an off-road racing video game, developed and published by popular French developer Gameloft. Though the in-game controls are quite similar to previous Asphalt versions, all new Nitro and gameplay mechanics is what separates others with Asphalt Xtreme.
The normal three stages of nitrous boosts have been increased to four, while the effectiveness of the boost depends on the type and characteristics of the car. Along with a wide variety of race tracks, the game also offers thirty-five officially licensed cars including monster trucks and twenty-six other cars which can be added through further updates.
3. Driver: San Francisco
Platform: Windows, PS3, Xbox 360, Mac OS X, Wii
Developed and published by Ubisoft, Driver: San Francisco is a refreshing racer game with a huge gaming environment with an artistic recreation of several landmarks in San Francisco, California. The game has a unique feature known as Shift, which allows the player to teleport from car to car without changing the mission.
Read: 18 Best Physics Game For All Platforms
While it includes cars from different eras, it gives a strong hint of '70s elegance. The game was positively received by the gaming community, except for the Wii version, which lacked several key features of the game available for PC and other consoles.
2. Assetto Corsa
Platform: Windows, PS4 and Xbox One
Assetto Corsa offers a very serious and realistic driving experience in both single and multiplayer scenarios. The main focus of the game is to provide a realistic racing experience along with a great deal of customization. It tries to elevate the gaming experience by including relativistic tracks and car with the help of laser scanning technology.
As mentioned earlier, the game supports heavy modifications, therefore users can create more race tracks and cars according to their will. To perform the modifications, the game bundle includes a special WYSIWYG editor, which can carry 3D models and let individual designers assign different properties to various components of the game.
1. Forza Horizon 3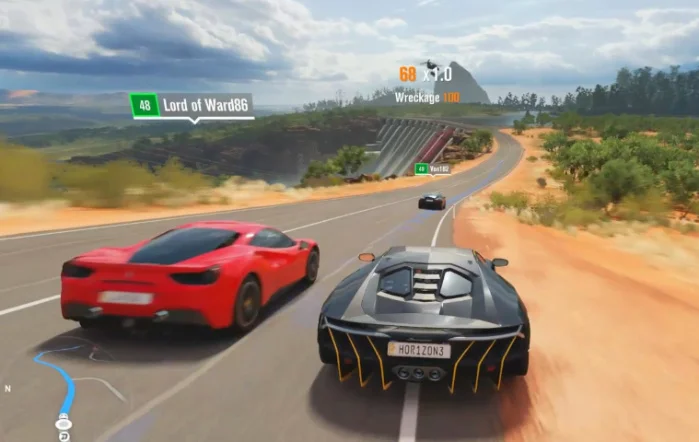 Platform: Windows and Xbox One
Forza Horizon 3 is the ninth installment in the Forza Series developed by the Playground Games and is only available for Windows and Xbox One. It has everything that a "petrolhead" needs in a racing game. What separates this installment from Forza Horizon 2 is its completely different and extensive environments.
Read: 22 Scary Games To Play With The Lights Off
The gameplay world took inspiration from Australia, and it happens to be about twice as bigger than its predecessor. You will compete in various racing events, which are categorized in drifting, time trials and Buckelist Challenges with over 350 fabulous cars to choose from. Upon its release, the game was praised for its Xbox version, and gained largely positive reviews from critics worldwide.