Whether you are new to the world of FPS, trying to figure out which game is the best for you, or an old sports person trying to relive all the adrenaline rush one gets from the superior graphics, sound quality, and combat, here you will find everything that fits you.
For more than two decades, FPS games have been a driving force in the PC gaming industry. First-person shooting is a genre of an action video game, played from the protagonist's point of view. It's usually weapon-based combat that maps the player's movements and provides a view of what an actual person would do in the game.
Do you know the first FPS game, named Maze War, was made in 1973? We've come a long way since then. Nowadays, competitive gaming companies are making it more difficult than ever to choose the best. Whatever the case, there is no need to worry because we are here to help.
This list is, without a doubt, a difficult task. I mean, to choose only 15 games of one of the most popular and influential gaming genres is a ridiculously difficult task. So feel free to express your own opinions. Most of the games included here are available for almost all platforms, including Playstation, Xbox, PC, and Mac.
15. Titanfall 2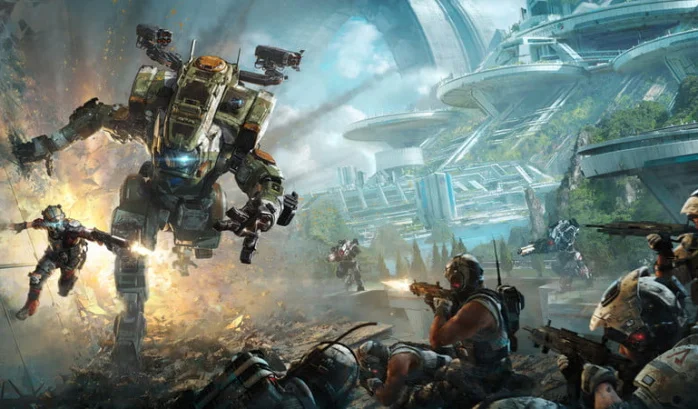 Developed By: Respawn Entertainment
Game Engine: Source
Titanfall 2 is best known for its single-player campaign, in which the protagonist Jack Cooper fights against the Interstellar Manufacturing Corporation or IMC. Apart from its fantastic design and execution, the game has several eye-catching features, including a holographic pilot, the pulse blade, which reveals enemy locations, and the fan-favorite Bounty Hunt.
The game received mostly positive reactions from the gaming community; however, it failed to achieve the same on financial grounds. In their financial report for the third quarter of 2017, EA announced that Titanfall 2 sales were below the projected numbers. One of the biggest reasons behind its disappointing sales might have been the late October release date between the launch of Battlefield 1 and Call of Duty: Infinite Warfare.
14. Far Cry 2 And 3
Developed By: Ubisoft Montreal
Game Engine: Dunia Engine/2
Both the installments of Far Cry games feature a powerful single-player game-play and aggressive multiplayer options along with the custom maps feature. While the entire Far Cry series does not have any remarkable similarities in the narratives, they do share a common plot in which the player is placed in the badlands where he must survive against wild animals and fight against one or more evil dictators.
Both the games were highly praised by various critics and well received by the gaming community. In my opinion, the third installment is the real high point of the series.
13. Team Fortress 2
Developed By: Valve Corporation
Game Engine: Source
Team Fortress 2 is easily one of the most brilliant shooting games available for PC. It focuses on two teams competing with each other for a common objective. The game-play is simple; you pick one character from the nine possible ones and make your place in the team.
As a team member, your collective objective is to capture other team's priced assets. Three game modes include the king of the hill, capture the flag and payload. In the latter, one team pushes a cart through all the checkpoints of the opposite team within a time limit, whereas the opponents desperately try to prevent them.
12. Halo 3
Developed By: Bungie
Halo 3 is, without a doubt, an FPS masterpiece. As a player, you will assume the role of Master Chief, an advanced super-soldier, and battle against a coalition of different alien species known as the Covenant. The game features many new elements that were not present in the previous installments, including various vehicles and weapons.
It also introduced several new non-gameplay features such as forge and a map tool, which enable players to add or remove almost anything from the existing maps. Upon release, the game received positive reviews from critics.
11. Rainbow Six Siege
Developed By: Ubisoft Montreal
Game Engine: AnvilNext 2.0
Tom Clancy's Rainbow Six Siege has it all; intensity, unique ability, and replayability – things every gamer wants. The game is all about destruction and team play. Players can either be attackers or defenders in different game modes such as bomb defusing and hostage rescuing.
Developers have intentionally ignored the single-player mode, and as a result, there is no campaign mode. However, a series of short solo missions can be played. These missions will give you an overall idea about the gameplay before getting into the big league.
10. Left 4 Dead 2
Developed By: Valve Corporation
Game Engine: Source
Left 4 Dead 2 is a Co-op, first-person shooting game featuring four survivors of an apocalyptic pandemic, fighting against the infected. It has five regular modes, including a single-player mode and versus mode. In singleplayer, you play alongside three more computer-controlled players.
Just like in the previous installment, Left 4 Dead 2 also has an AI system called "AI Director," which is capable of randomly generating guns and zombies to provide a dynamic challenge to players. The game is praised for its improved and detailed campaigns, new small weapons as well as the introduction of special infected.
Read: 18 Best Batman Games Ever Created
9. Bulletstorm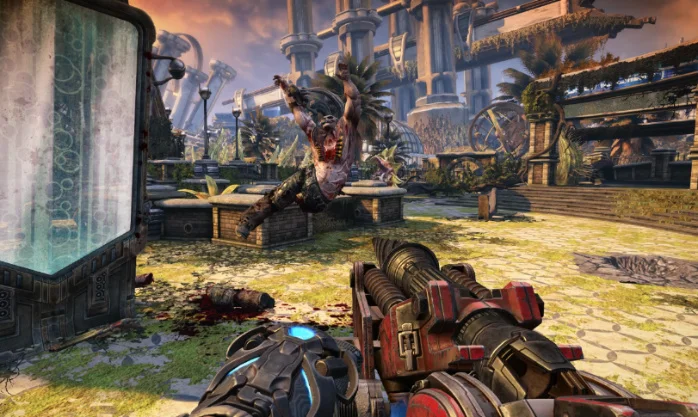 Developed By: Epic Games
Game Engine: Unreal Engine 3
Bulletstorm has created a unique identity in the FPS world with its mindless humor and style. One uniquely remarkable feature of this game is "skillshot," a rewarding system that awards more points to players for performing the most audacious and creative stunts.
The game is mainly focused on combat and features various fictional weapons. Each has different abilities and alternative fire modes. Other special weapons include an energy projected rope, which allows the player to pull enemies towards him and blast all the nearby targets in the air.
8. Battlefield 1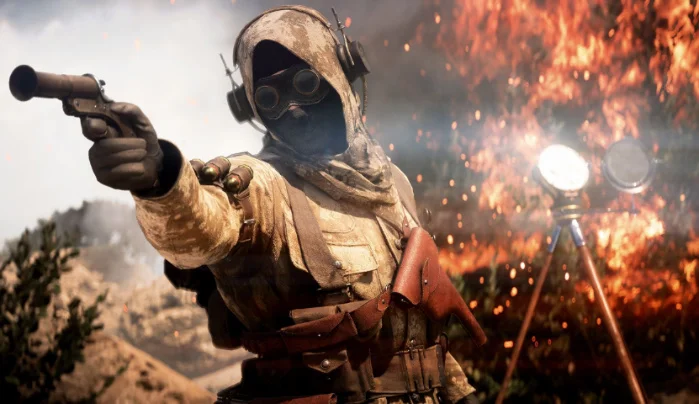 Developed By: EA Dice
Game Engine: Frostbite 3
Released only in 2016, Battlefield 1 is the fifteenth installment in the Battlefield series. The game is based on a World War II theme, for which it received most of the praise. The gameplay gives most of the emphasis on teamwork. World War II weapons such as bolt action rifles, automatic and semi-automatic rifles make it authentic.
7. Call Of Duty: Modern Warfare Remastered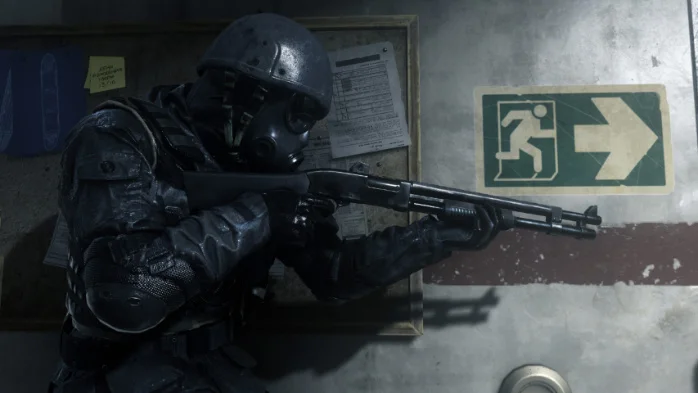 Developed By:  Raven Software
Modern Warfare Remastered is built upon the extensive graphical enhancements, rendering, sound effects, and animations of the original game, along with many new improvements without changing the core gameplay.
Putting present-day weapons in Call of Duty: Modern Warfare's well-tuned shooting mechanics created a devastatingly lethal shooter, with bursts of gunfire dropping enemies with brutal efficiency. However, it was the story and characters that really gave this amazing impact.
6. Overwatch
Developed By: Blizzard Entertainment
Overwatch is a large team-based first-person shooting game, where players work as a cohesive unit to defend several control points on the map and ship payloads across under a time limit. And yes, each team member has different abilities and styles of play. The game features ranked mode and several arcade modes. Upon release, Overwatch became one of the best selling games in 2016.
5. Half-Life 2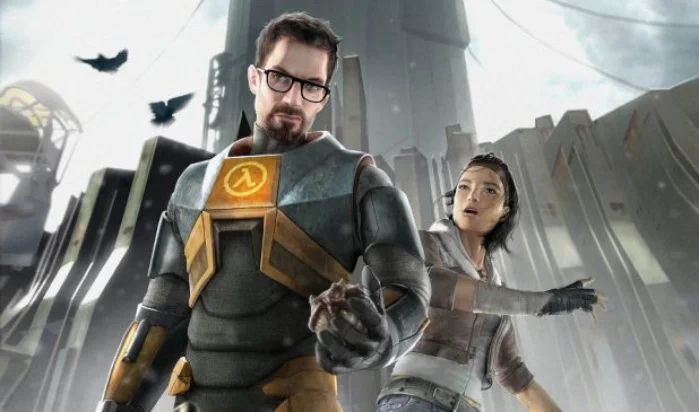 Developed By: Valve Corporation
Engine: Source
Where many foundational games have gone lifeless, Half-Life 2 is holding it up pretty well. The gameplay takes place several years after the events of Half-Life, where Gordon Freeman, the protagonist, was awakened by the G-Man (recurring character) to discover that the world has now been under the control of an alien empire.
Without a doubt, the game has been a major influence in the FPS world, and it's evident in many post-Half-Life 2 games. The game is praised for its physics and narrative, which helped it win 39 "Game of the Year" awards and "Game of the Decade" back in 2012.
4. Quake III Arena
Developed By: id Software
Game Engine: id Tech 3
Even after almost 2 decades, Quake III Arena remains one of the most popular games in the much crowded FPS genre. It includes features like minimalist design, advanced movement features (rocket jumping, etc.), and superior customization of player settings such as texture detail and field of view.
As a player, you will make progress in the single-mode through different levels of maps, fighting bot characters with increasing difficulty. However, Quake III is best enjoyed in multiplayer.
Read: 13 Most Influential and Famous Video Game Designers
3. Wolfenstein: The New Order
Developed By: MachineGames
Game Engine: id Tech 5
Truth to be told, not many games can match the level and intensity of Wolfenstein: The New Order. It is the definition of FPS, with features that gamers crave for.
As a player, you can approach this game in two ways; there is a quite stealth mode, in which you can take the help of the cover system, and then there is a bloody mayhem mode. The game is largely praised for its excellent combat and stealth mechanics, among other things.
2. Destiny 2
Developed By: Bungie
Destiny 2 is a multiplayer, online-only FPS game, where players take on the role of protectors, known as Guardians, to protect Earth's last remaining human city from the alien invaders. Destiny 2 is practically an evolved version of the original Destiny game, incorporating its MMO elements to give it a richer experience.
Much like the previous installment, the game is divided into two types; Player versus Environment and Player vs. Player type. Now existing in a fully fleshed world, full of humanity, character, detail, and story, Destiny 2's campaign alone is enough to justify it. Entirely more curated, crafted, and built of great, in-the-moment narrative and set-piece design, it is a hell of a good Halo game.
1. Doom 2016
Developed By: id Software
Game Engine: id Tech 6
The Doom series is considered as one of the pioneers of the modern first-person shooting games, and their newest installment proves why it is true. In other words, Doom is everything that the genre is about; visuals, expression of creativity, the sizzle, and glory.
Read: 18 Best Physics Game
It features a large array of weapons, which can be collected throughout the game, and yes, it doesn't require reloading. Several old weapons from the previous installment are also introduced, like BFG 9000 and super shotgun. One of the most exciting additions is the special-use chainsaw that operates on fuel. Like weapons, several old foes also made their returns.
Doom's single-player mode is my personal favorite and is also favored by fans and critics. Its quality surpassed other games of this genre due to the fast-paced game and master take on the gunplay. Doom was also applauded by other video game designers. Greg Kasavin of Supergiant games pointed out that Doom asks several hard-hitting questions that other shooter games don't.