We all are big fans of Google Chrome Browser and the reason is its minimalist design, high performance, and capability to integrate extension and apps. It also allows developers to create their own apps and distribute them to the world.
Chrome is currently the most popular browser that holds more than 45% of the worldwide usage share of web browsers.
There are a plethora of apps available for Chrome but not all are reliable and productive. We have gathered some of the best apps that greatly enhances browsing experience while improving users' productivity. Since the list is quite long, we have divided items into categories.
News and Weather
43. Feedly
Feedly is the best RSS and article-reader tool. You can easily add new feeds, save pages for later usage, share email and tag pages.
42. NYTimes
NYTimes is a sophisticated HTML5 application that delivers unique and compelling reading experience. It includes all major sections like top stories, business, science, and technology, etc. It gives you an option to read news offline as well.
41. Inoreader Cloud Reader
Inoreader is a light and fast RSS/Atom reader inspired by Google Reader. Get instant notification on your device and search or subscribe an unlimited number of feeds.
40. NewsSquares
NewsSquares provides a totally new experience of reading blogs and news articles in the browser. It auto updates the news in background and notifies you from time to time.
39. Weather Channel for Chrome
Weather Channel provides forecasts for a maximum of 9 saved locations. This includes hourly, daily plus 36-hour forecast and a radar map.
38. Local Weather Forecast
Local Weather Forecast is a simple way to find the weather details whenever you want, wherever you want.
Travel and Shopping
37. Earth map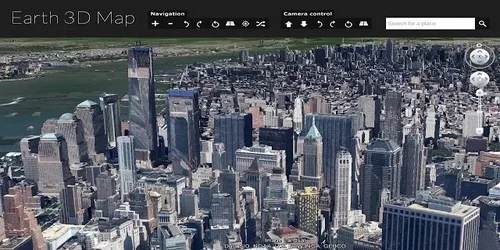 Earth map allows you to navigate and explore geographic data on a 3D globe in your web browser. It shows the satellite image, 3d buildings, maps, terrain, and more.
36. App store discounts
App Store is the best way to save money. It provides you an updated list of free iPhone apps and price drops. You get notified about new data on a daily basis.
35. TouristEye Planner
TouristEye Planner is the easiest way to plan your trip online and download it on iPhone/Android or in PDF format for later use.
34. Find The Cheapest Hotel
As the name suggests, this app helps you to find the best hotel deals from almost all major travel websites with a quick search. The app is powered by UmbrellaHolidays, No Fees, No markup, it's free.
33. Amazon Price Tracker
Amazon Price Tracker delivers price alert to desktop (even when the chrome is not running) along with a price history chart, every time your favorite product cost fluctuates.
Entertainment and Games
32. 2048
It's a very simple and addictive game. Just join the number and get to the 2048 and it's not easy as it sounds.
31. Plants vs Zombies
Plants vs Zombies is an action strategy Popcap game where zombies are about to invade your home. Use cherry bombs, peashooter and more to kill them before they get in your home.
30. Radio
Listen to Radio online, direct from your browser. Plenty of stations have been included for countries like USA, UK, India, France, Germany, Australia, Mexico, Spain and many more.
29. Rage Comics
Read and enjoy all your favorite rage comics instantly on your browser.
28. TV
Quick and easy access to Internet TV from multiple sources including Dailymotion, Livestream, Ustream, YouTube, Bloomberg and many more.
27. PartyCloud DJ
PartyCloud app is for DJ lovers where you can mix over 20 million songs. Moreover, you can also use it as a music search engine.
26. SportBike Sprint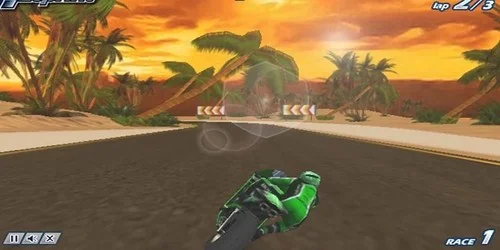 SportBike Sprint is a motorbike racing game where you can drift, go on wheels and show off extraordinary skills you got.
25. Booktrack Studio
With Booktrack Studio you can experience reading with a soundtrack customized for the story. It also allows you to add a soundscape to the story with a dramatic and sensational effect.
24. Marvel Comics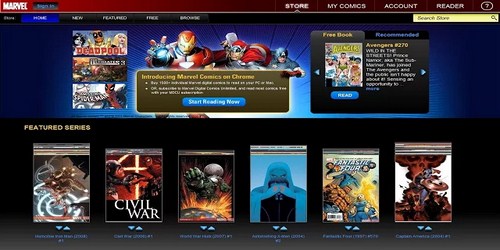 Read tons of Marvel comics (all for free) on your browser featuring the world's most popular superheroes.
Photography and Social
23. PicMonkey
PicMonkey is a free photo editor with numerous features like Filters, fonts, teeth whiten, frames, stickers, touch up and more.
22. piZap
PiZap is a fun photo editing app that is much easier to use than any other typical photo editor.
21. TweetDeck
TweetDeck is a kind of your personal browser for staying in touch with the outside world. Here you can schedule tweets with images plus create, organize and share a timeline of tweets.
20. Sprout Social
Sprout Social is a social media management and engagement platform that helps small plus medium-size businesses to manage social channels more efficiently.
19. Mysms
Mysms allows you to send and receive texts from all over the world on your tablet, notebook, and computer. You can synchronize all messages, calls, and controls on all devices. And yes, it is free.
18. Facebook Covers
Facebook Covers is a big set of beautiful timeline covers for your profile. You can also use it as a visual cover editor to design your own covers.
17. Unfollowers.me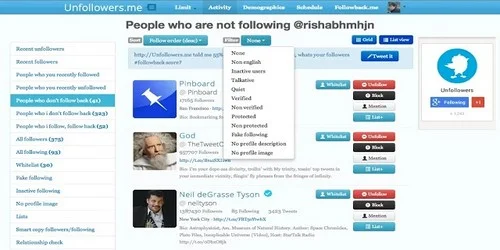 Unfollowers.me is a follower and unfollower tracking app for twitter where you can find who unfollowed you, who are not following you in your list, and much more.
16. 500px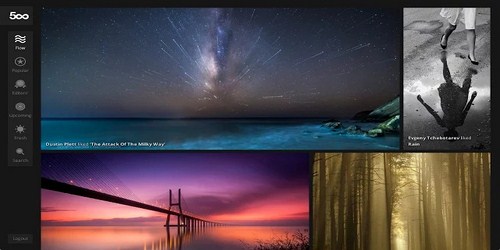 500px is the collection of amazing pictures where you can browse inspiring photos as well as upload your own art.
15. Facebook Color Changer
The easiest way to customize the Facebook color.
Business and Developers
14. Text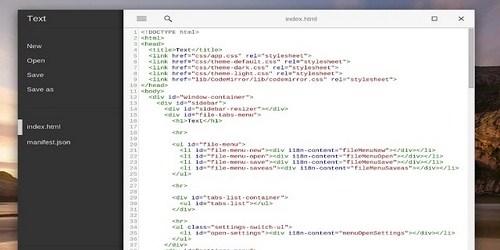 A fast and simple Text editor (with syntax highlighting) for Chrome and ChromeOS which lets you open multiple files at the same time and saves it to Google Drive.
Recommended: 10 Best Programming Software | for writing codes
13. Cyfe
Cyfe is all in one dashboard that helps you monitor all your online services in real-time in one place. Moreover, you can customize the dashboard, rotate the dashboard for big-screen monitor and export data.
12. My Browser Page
My Browser Page is a startup page with metro design, a graphical list of popular websites, multiple search engine and a personal bookmark.
11. Edge: The Web Ruler
Edge is the on-screen ruler (both horizontal and vertical) that supports pixel, inches, and centimeters. It is helpful for web designers and developers.
10. OneDrive
OneDrive is a good alternative to Dropbox. You can put all your photos, documents, media files, etc. in one place and access them through any device. It also allows you to collaborate with anyone even if they don't have a OneDrive account.
9. Google Finance
Google Finance provides you real-time quotes, charts, financial news and more. You can track your portfolio, create a customized chart, capture section performance, set up a watch list of stocks and share them with colleagues and friends.
8. Gliffy Diagrams
Gliffy allows you to create org charts, flowcharts, wireframe, ERD, BPMN, UML, and network diagram easily.
7. Pimwi
Pimwi allows you to create any kind of website without putting a lot of effort. Use your creativity to develop personal, professional, portfolio, online shop or restaurant website.
6. Desmos Graphing Calculator
Desmos allows you to draw almost all math function's graph. It has tables of data, movable points, slider animation and more that lives in your web browser. All for free.
5. Dropbox
Dropbox is the most popular free service that allows you to access personal data such as documents, videos, photos, etc. from anywhere, from any device. Up to 18 GB is free and with a subscription, you can use up to 500 GB.
4. StackEdit
StackEdit is a markdown editor where you can synchronize with Google Drive, Dropbox and publish directly on WordPress, Blogger, Tumblr or any SSH server.
3. SEO SERP Workbench
SEO SERP Workbench allows you to quickly check positions of multiple websites based on keyword entered. You can check your own website status as well as your competitor's.
2. Business Process Simulator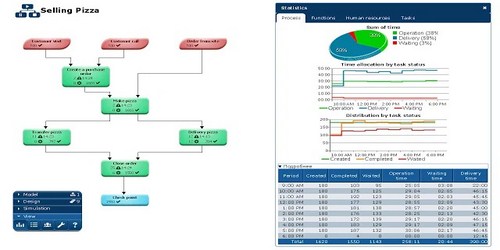 Business Process Simulator a simple and easy to use task-oriented modeling and optimization tool for professional and business purposes.
1. Postman
Postman is perfect for developers working with APIs. Image previews, HATEOAS support, request history, compact layout, value editor are a few key features of this app.