The world of Minecraft is full of possibilities where players explore terrains, find and mine resources, build structures, and craft tools to survive.
The creative freedom and elaborate crafting system of Minecraft are what make it one of the best games of all time. It is loved by gamers around the world even after a decade after its launch.
However, Minecraft is a sandbox game with survival elements that don't have any set walkthrough or instructions. Hence, the best way to learn about every aspect of the game is to watch quality gameplay videos on Youtube.
To help you with this, we have compiled a list of the 13 most popular Minecraft YouTubers that you can watch right away.
13. WiederDude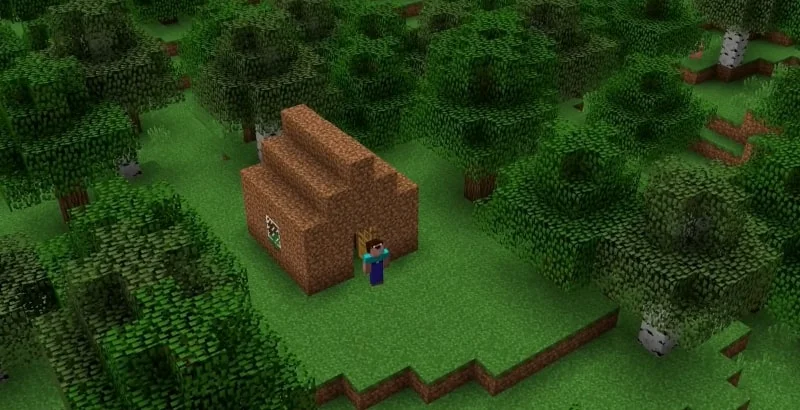 Subscribers: 12.1 million
Total Views: 2.2 billion
Most Popular Video: SAFEST FAMILY HOUSE BUILD CHALLENGE in Minecraft / Animation (123 million views)
Constructing a house can be an art in Minecraft. While new players may find it difficult to build a basic safe house, an expert can construct some of the most complex structures with ease.
As a new Minecraft player, if you're interested in the construction of houses and other buildings, then this Youtube channel is perfect for you.
WiederDude is a popular American Minecraft YouTuber who mostly produces NOOB VS PRO VS. HACKER/GOD videos based around the Minecraft construction themes.
He also publishes tutorials on building wooden and modern houses, secret bases, and statue buildings. Though WiederDude has a separate channel for those building tutorials.
12. Black Plasma Studios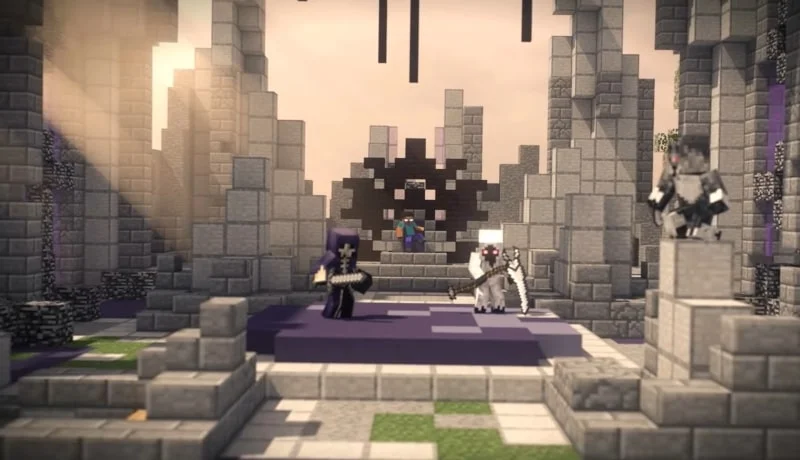 Animation Life: Full Movie
Subscribers: 9.6 million
Total Views: 2.1 billion
Most Popular Video: Animation Life: Full Movie (205 million views)
Black Plasma Studios, or BPS, is one of the biggest and most popular Minecraft animation channels on Youtube. It was founded by David R.B. (nicknamed Arbiter617) in 2008. Although David retired from his animation career in 2020, he still owns and actively manages the channel.
During its initial years, most of the animation content published by Black Plasma Studios was based on Halo 3. Perhaps the most popular Halo game animation series produced by BPS is Halo Game Night, first published in 2010. Later, David started collaborating with other animators to gradually improve the quality of animations on the channel.
BPS eventually shifted its focus from Halo to Minecraft animations largely due to the instant popularity of the channel's first Minecraft series called 'Spider Attack.' Other popular Minecraft animation series published by David R.B. include Skywars, Mystery Warfare, and Animation Life (three seasons).
The first season of the Animation Life series is undoubtedly the most popular creation of Black Plasma Studios, with over 205 million views. David R.B's channel is often praised for the quality of its storytelling, clean and smooth animation, and cutscenes.
Currently, the channel has six animators, including Samuel Kyber, Omeleto, Mont27P, Skyfall, LitLThomas, and MattSquared.
11. Alan Becker
Animation vs. Minecraft (original)
Subscribers: 20.2 million
Total Views: 4.4 billion
Most Popular Video: Cave Spider Roller Coaster – Animation vs. Minecraft Shorts Ep. 14 (333 million)
Alan Becker is not particularly a Minecraft Youtuber, but if you're looking for some unique and creative content, this channel is for you.
Alan Becker, also known as Mr. Becker, is an American animator known for producing two-dimensional cartoon animations involving stick figures. After the success of his first-ever 2-D animation called 'Pink Army,' Becker released his perhaps the most famed work – Animator vs. Animation (original) Flash movie in 2006.
In the movie, the animator (Becker) creates a stick figure named Victim, who attempts to save himself from the creator's attacks inside a Windows application.
In 2006, Becker started a Youtube channel under his own name 'Alan Becker' to publish his animation works and other videos. He subsequently created Animator vs. Animation II and III, which earned him a massive fan following.
In 2014, Becker started working on a spin-off of the Animator vs Animation series called Animation vs Minecraft, in which he incorporated Minecraft elements giving his fans popular crossover content.
Since then, Becker has produced 29 episodes (till October 2022) of this widely popular animation series. Perhaps the most video on this channel is a Minecraft video titled Cave Spider Roller Coaster with 333 million views.
Becker has a separate Youtube channel just for Minecraft content (AlanBeckerMinecraft).
10. BigSchool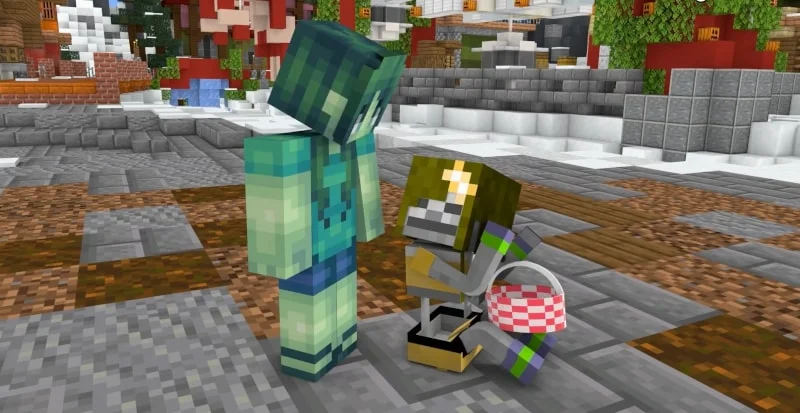 Monster School: Season 3 All Episode – Minecraft Animation
Subscribers: 6.4 million
Total Views: 2.7 billion
Most Popular Video: Monster School: Season 3 All Episode (107 million views)
BigSchool is a relatively less popular Minecraft Youtuber who creates animation videos around Monster School. Not much is known about "BigSchool" as he has not revealed himself to the public. The channel first appeared in August 2019.
Unlike most influential Minecraft Youtubers, BigSchool publishes Minecraft content exclusively. The three-year-old channel has about 400 videos and has attracted 2.7 billion total views (as of October 2022).
BigSchool videos are quite simple and funny. They don't have any commentary. The most-watched video on this channel is titled Monster School: Season 3, with over 107 million views. It is a compilation of all the episodes of that season.
9. PopularMMOs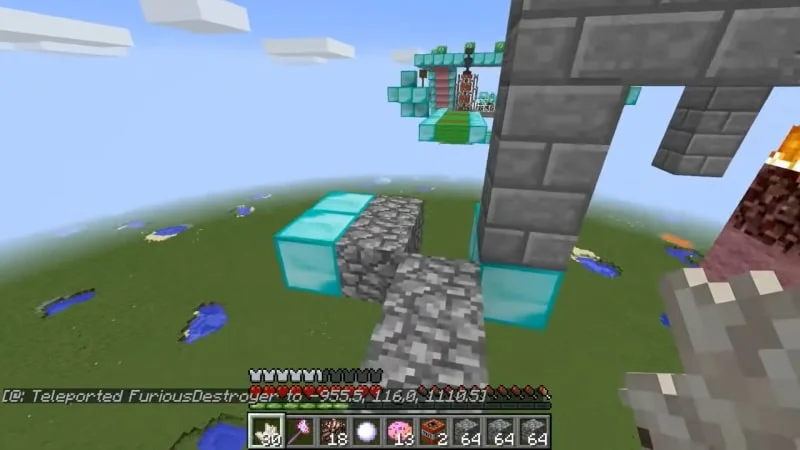 Minecraft: INSANE EMERALD LUCKY BLOCK RACE – Lucky Block Mod – Modded Mini-Game
Subscribers: 17.2 million
Total Views: 14.4 billion
Most Popular Video: Minecraft: MORE TNT MOD TOO MUCH TNT Mod Showcase (57 million)
Patrick "Pat," best known by his online name PopularMMOs, is one of the biggest gaming influencers on Youtube. Patrick started his channel in April 2012, initially uploading gameplay videos of MMORPG titles such as Runescape and Atlantica Online. You can also find gameplays of Fortnite and Roblox on the channel.
Patrick used to make gaming videos with roleplays and comical commentary with his now ex-wife Jen (GamingWithJen). However, the two haven't collaborated since their separation.
Some of the most popular series produced by PopularMMOs include "The Challenge Games," Mod showcase, and "Epic Proportions."  One of the videos on the Mod showcase titled MORE TNT MOD (35 TNT EXPLOSIVES AND DYNAMITE!) is the most-watched video on the channel with 57 million views.
8. LDShadowLady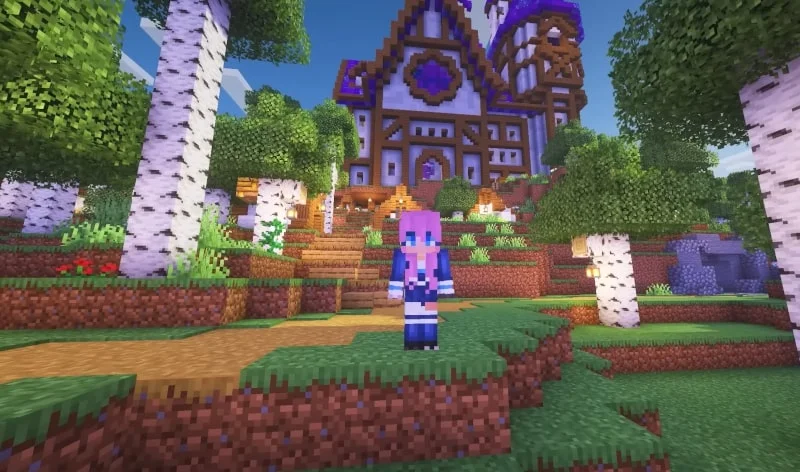 Ep. 4 | Minecraft Empires S2 1.19
Subscribers: 6.9 million
Total Views: 3.2 billion
Most Popular Video: 100 Days in Minecraft World (47 million views)
The next Minecraft YouTuber on our list is Elizabeth "Lizzie" D or LDShadowLady. Lizzie started her Youtube career in 2010 by uploading very short gameplay videos of Call of Duty. However, she soon started making single-player Minecraft videos.
Over the years, Lizzie has produced several highly rated Minecraft multiplayer series such as TrollCraft, Crazy Craft, and One Life, where Lizzie and her friends either compete or join together for a creative play. She has also made a modded single-player survival series, namely Minecraft ShadowCraft.
In one of her most popular series Minecraft One Life (Season one and two), players (including Lizzie) try to survive with just one life.
Her most recent addition to the channel – Minecraft Empires, is about players creating their own empires in a private vanilla multiplayer survival server and fighting against other players and their empires.
7. CaptainSparklez
Subscribers: 11.3 million
Total Views: 3.9 billion
Most Popular Video: "Revenge" – A Minecraft Parody of Usher's DJ Got Us Fallin' In Love (276 million)
Jordan Maron, best known by his online name CaptainSparklez, is an American Youtuber and Twitch streamer who usually uploads Minecraft content.
Maron created his first Youtube channel ProsDONTtalkSHIT (PDTS), in February 2010, where he published videos of him playing COD: Modern Warfare 2. A few months later, Maron created CaptainSparklez while leaving PDTS inactive. He currently has five active Youtube channels (including a Youtube shorts channel) with a combined 13 million subscribers.
Maron's second most popular channel CaptainSparklez 2 (912k subs), mostly features long and unedited videos of him playing Minecraft and other games, including Fortnite.
Alongside being a gamer and a Youtuber, Jordan Maron is also an electronic musician. He has a separate channel named Maron Music for his music promotions.
One of the most popular productions of this channel is the Fallen Kingdom series which follows the story of a king and his son in a fictional kingdom. The storyline is covered in four episodes, all of which are among the most-watched videos on the channel.
Maron is also known for making an animated parody Minecraft video titled "Minecraft Style" based on the popular South Korean song 'Gangnam Style.' However, the video was later removed due to copyright issues.
6. PrestonPlayz
Subscribers: 13.4 million
Total Views: 4.7 billion
Most Popular Video: 7 Ways to Steal Noob1234's Diamonds! (56 million)
Preston Blaine Arsement is a popular American Youtuber best known for making gaming content and prank videos. He has at least four active channels, namely TBNRFrags, PrestonPlayz, PrestonReacts, and his main channel Preston.
With 13.4 million subscribers and over 4.7 total views, PrestonPlayz is perhaps the second most popular channel owned by the Youtuber. The channel is exclusively used for Minecraft content. His other popular gaming channel, TBNRFrags contain Fortnite and Among Us videos. The username TBNRfrags stands for 'The Best Never Rest.'
In one of his most recent and widely popular Minecraft videos, Preston tries to turn everything into gold, diamond, and emerald. He also publishes Youtube shorts on the channel.
In 2014, Preston created a Minecraft Factions server called CosmicPvP with another Minecraft Youtuber, MrWoofless. It is a heavily customized server with unique features for factions. The server is made up of six planets (including one Vanilla World), each with unique culture and economy.
In 2022, Preston Arsement was ranked the 10th highest-paid Youtuber by Forbes, earning $16 million from the platform in a year.
5. Jelly
Subscribers: 22.9 million
Total Views: 14.3 billion
Most Popular Minecraft Video: BUILDING A CASTLE In MINECRAFT! (33 million views)
Jelle van Vucht, better known by his online name, 'Jelly,' is a Dutch Youtuber who usually publishes funny gaming videos. Along with Minecraft videos, Jelly often uploads GTA5 gameplay and other content.
Jelly started his Youtube career in 2014 after doing an audio and visual course in Eindhoven, Netherlands. With nearly 23 million subscribers, Jelly is without a doubt one of the most popular Minecraft content creators on Youtube.
Jelly is a founding member of an online group called 'Robust' mostly known for making GTA 5 videos. He created this group in 2014 as well. The group's current members include Kwebbelkop, Slogo, Crainer, and Jelly. These members regularly collaborate to make new Minecraft content.
Over the years, Jelly has reached some impressive milestones. He reached 10 million subscribers in December 2018 and 20 million subs two years from that. In 2019, Business Insider ranked Jelly the 4th most viewed Youtuber.
4. TommyInnit
Subscribers: 11.8 million
Total Views: 1.6 billion
Most Popular Video: Minecraft's Morph Mod is Very Funny (32 million views)
Thomas Simons is another popular British Minecraft Youtuber you can follow. His main channel – TommyInnit – usually has videos of him playing the game. He has at least three other channels with more than 3 million subscribers each.
Simons started his Youtube career in 2013 with his first channel called Channelnutpig. He founded the TommyInnit channel in December 2015 but uploaded its first video three years later in 2018. The channel currently has over 11.8 million subscribers and 1.6 billion total views.
In July 2020, Simmons joined the exclusive multiplayer Minecraft server called Dream SMP, privately hosted by Dream and other influential Minecraft Youtubers. This collaboration helped Simmons to gain a massive Twitch fan following.
With about 7.3 million subscribers and over 64 million total views, Simmons is among the most-watched twitch streamer as well. His most popular Twitch stream is the Dream SMP Finale, the final episode of the Dream SMP, which peaked at 650,237 viewers.
Simons won the 2022 Streamer Awards for the best Minecraft Streamer.
3. Technoblade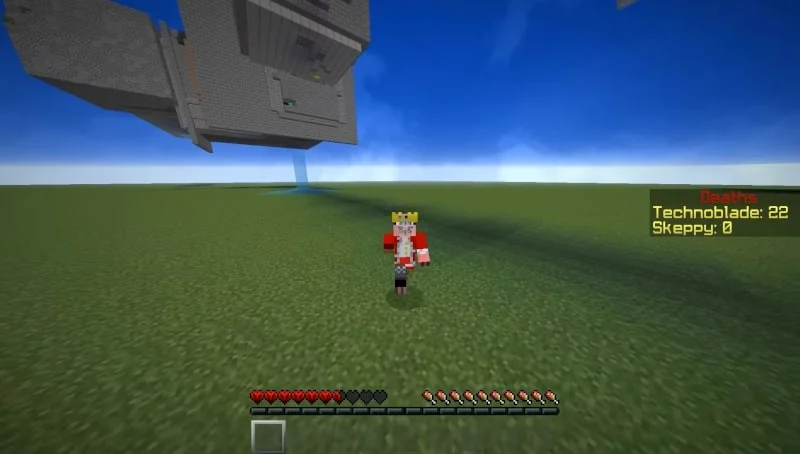 Subscribers: 15.4 million
Total Views: 1.5 billion
Most Popular Video: 'So long nerds' (84 million)
Technoblade is a massively popular Youtube channel once run by Alexander, who died in June 2022 at the age of 23 due to cancer. Alexander started his Youtube career in 2013, mostly uploading gameplay from the minigame server Hypixel.
The channel is best known for its Hypixel Skyblock videos. The most popular among them is "The Great Potato War," in which he tries to gather the highest amount of potatoes. The video has two sequels.
Technoblade has won two Minecraft Championship (MCC) tournaments and multiple Keemstar "Minecraft Monday" tournaments. In 2020, Alexander joined Dream SMP and began collaborating with other influential Minecraft YouTubers more frequently, most notably Dream, the founding member of the Dream SMP server.
Many consider him one of the best Minecraft player and content creators, especially in multiplayer events.
Technoblade was diagnosed with cancer in August 2021. Weeks later, he raised over $323k for cancer research. After unsuccessful chemotherapy and radiation therapy, Technoblade succumbed to the disease in June 2022.
His death was publicly announced by his father on June 30, 2022, through a video titled "so long nerds" that was uploaded to Technoblade's channel. It is viewed 84 million times to date.
2. Dream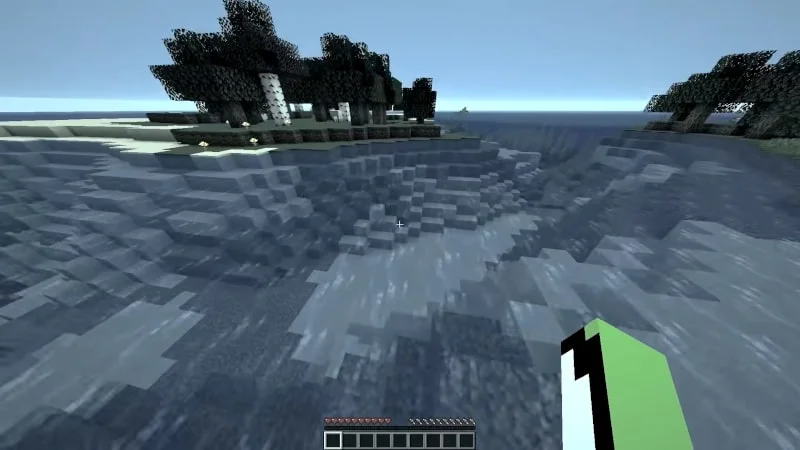 Subscribers: 30.8 million
Total Views: 2.7 billion
Most Popular Video: Minecraft Speedrunner VS 3 Hunters GRAND FINALE (115 million views)
Clay is an American Youtuber popularly known for creating Minecraft content and gameplay videos. He owns multiple channels, the largest of them being 'Dream' with more than 30 million subscribers. His other big channels include DreamXD and Dream Team Gaming.
Although Clay started his main Youtube channel (Dream) in 2014, he gained widespread recognition only in 2020, mostly due to its popular animation series 'Minecraft Manhunt'.
In the series, Dream attempt to finish the game as fast as possible, while a group of other players (the 'Hunters') tries to stop him from doing so. Each hunter is equipped with a compass pointing towards the player's location on the map. The player loses if he dies before defeating the Ender Dragon.
Dream often collaborates with other popular Minecraft Youtubers including GerogeNot Found and Snapnap.
In 2020, Dream, together with George, created a private Survival Multiplayer server called Dream SMP, where they invite other Minecraft content creators to roleplay around a scripted plot.
The gameplays are live-streamed on Twitch and Youtube by the participants and have a massive fan following.
Over the years, Clay has won two Streamy Awards for gaming. He also has two Guinness World Records under his name for the Most viewed Minecraft gameplay video on YouTube and the Most subscribers for a Minecraft channel on YouTube.
1. DanTDM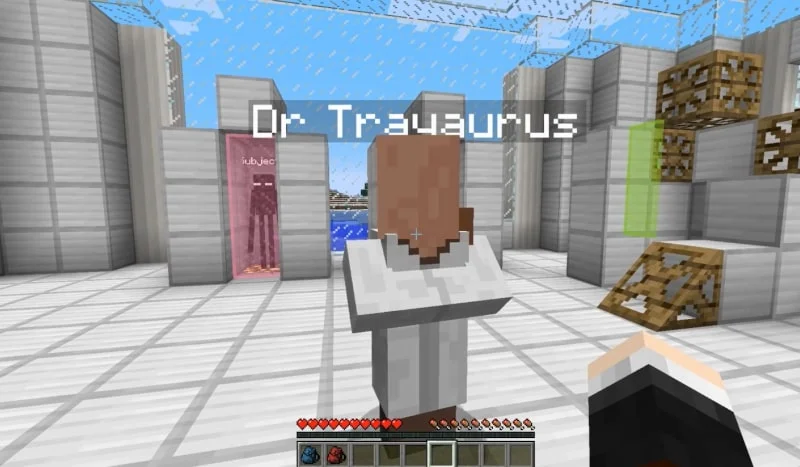 Subscribers: 26.3 million
Total Views: 18.8 billion
Most Popular Video: Minecraft Vacation Disaster (57 million views)
British YouTuber Daniel Robert Middleton, also known as DanTDM, is not only the most popular Minecraft Youtuber but also one of the biggest names on the platform. Apart from Minecraft content, DanTDM is known for uploading Roblox and Pokemon videos with game commentaries.
When DanTDM first created his Youtube channel in 2012, he named it 'TheDiamondMinecart.' But changed it to its current name in December 2016 after reaching the 13 million subscribers milestone.
The very first series of the channel, titled Mod Showcases, is also the most popular one, with more than 400 episodes alone. This series is still very popular among viewers not just because of its creative mods but also due to its funny and engaging storylines. One of the most common characters to appear in Mod Showcases videos is Dr. Trayaurus, a scientist.
Other popular Minecraft series on DanTDM include Minecraft: Story Mode and Hardcore Survival.
In 2017, DanTDM was ranked the highest-paid Youtube content creator by Forbes, earning $16 million in a year. He won multiple Nickelodeon Kids' Choice Awards, including UK Favourite Gamer in 2020, and holds Guinness World Record for "Most views for a dedicated Minecraft video channel."
In 2019, The Sunday Times estimated Middelton's net worth to be around £25 million.
Did you know? Daniel Middleton's graphic novel titled Trayaurus and the Enchanted Crystal (released in 2016) was ranked No.1 on The New York Times Best Seller hardcover graphic books for more than two months.
More To Know
Most Popular Minecraft Twitch Streamers
According to TwitchMetrics, Spanish streamer "auronplay" is the most popular Minecraft Twitch streamer, with more than 97k average viewers. He is followed by "ElSpreen," one of the fastest growing Twitch streamers, with 57,178 average viewers, and "QuackityToo" with 43,233 avg. viewers.
Below is a list of the most popular Minecraft Twitch streamers with their total followers –
| | |
| --- | --- |
| Minecraft Twitch Streamer | Number of Followers |
| 1. auroplay (Raúl Álvarez Genes) | 14 million |
| 2. Rubius (Rubén Doblas Gundersen) | 12.8 million |
| 3. juansguarnizo (Juan Sebastián Guarnizo) | 9.1 million |
| 4. tommyinnit (Thomas Simons) | 7.3 million |
| 5. ElMarina | 5.7 million |
Best Minecraft Mods in 2022
There is no doubt that Minecraft mods are what make the game more enjoyable and better looking even after a decade of its initial release. When you want more options and features in the standard Minecraft gameplay, mods are the way to go. But exactly which ones?
Since there are literally tons of game mods, from the simplest graphic changes to complete overhauls, we have hand-picked 6 of the best Minecraft mods [including utility mods] that you must try.
Twilight Forest – A densely forested realm with full-fledged dungeons and unique battle mechanics. Download Link
JourneyMap – A simple mod for easy navigation both for personal use and server-wide application. Download Link
Astral Sorcery – If you like magic or the mesmerizing sight of stellar constellations, then this Minecraft mod is for you. With most of the construction happening after dark, the mod offers some of the best nighttime gameplay. Download Link
Optifine – Optifine is another increasingly essential Minecraft mod that every modder should have. It not only makes the game look better but allows it to run faster. Download Link
Pam's HarvestCraft 2 – Pam's HarverstCraft 2 is a fun expansion that allows you to create and grow tons of food items, from a wide variety of crops and fruits to fishes. You can also harvest honey from a beehive. Download Link
Mine Colonies – If you want to add city-building elements to your ordinary Minecraft game, then you should try this mod. Mine Colonies gives you access to craftables and new structures to build your city. Moreover, you will get to see a bunch of NPCs who help your city function. Download Link
Best Minecraft Servers
Here is our list of the best Minecraft servers you can try in 2022 if you haven't already
Brawl – Battle royale server
Hypixel – Skyblock server
Among Us Performium – Among Us server
Mineplex – Servival server
Minescape – RPG server
Read More 
15 Games Like Minecraft That You Should Play This Year