The laws of physics aren't just used in scientific research and development but also to entertain you. They can be a crucial element of game design.
Physics in games can make things like explosions, the falling of objects, and war scenes more exciting and spectacular than conventional animations. It can even convey emotion, like when you pull off the dog's leg in a car and feel its tug of pain.
Fusion of scientific principles and engrossing entertainment
Picture this: a slingshot, a few colorful birds, or a modest tower constructed with unstable wooden blocks teetering on the brink of collapse. In these cases, the laws of physics aren't just equations on paper; they are the foundation of endless fun and adventure.
Games based on physics have a unique blend of scientific principles and sheer entertainment. They transform complex concepts like friction, momentum, and gravity into thrilling challenges and delightful gameplay experiences.
And in this article, we will introduce you to the world where science and fun come together in captivating ways.
We have featured some of the best physics games that are sure to captivate and engage players with their dynamic and interactive gameplay. The list covers various genres, including puzzles, simulations, action-adventure, and role-playing games, for all platforms.
Whether you are a gamer seeking exciting new adventures or a teacher looking for education tools, you will find something to pique your interest.
23. Heavenly Bodies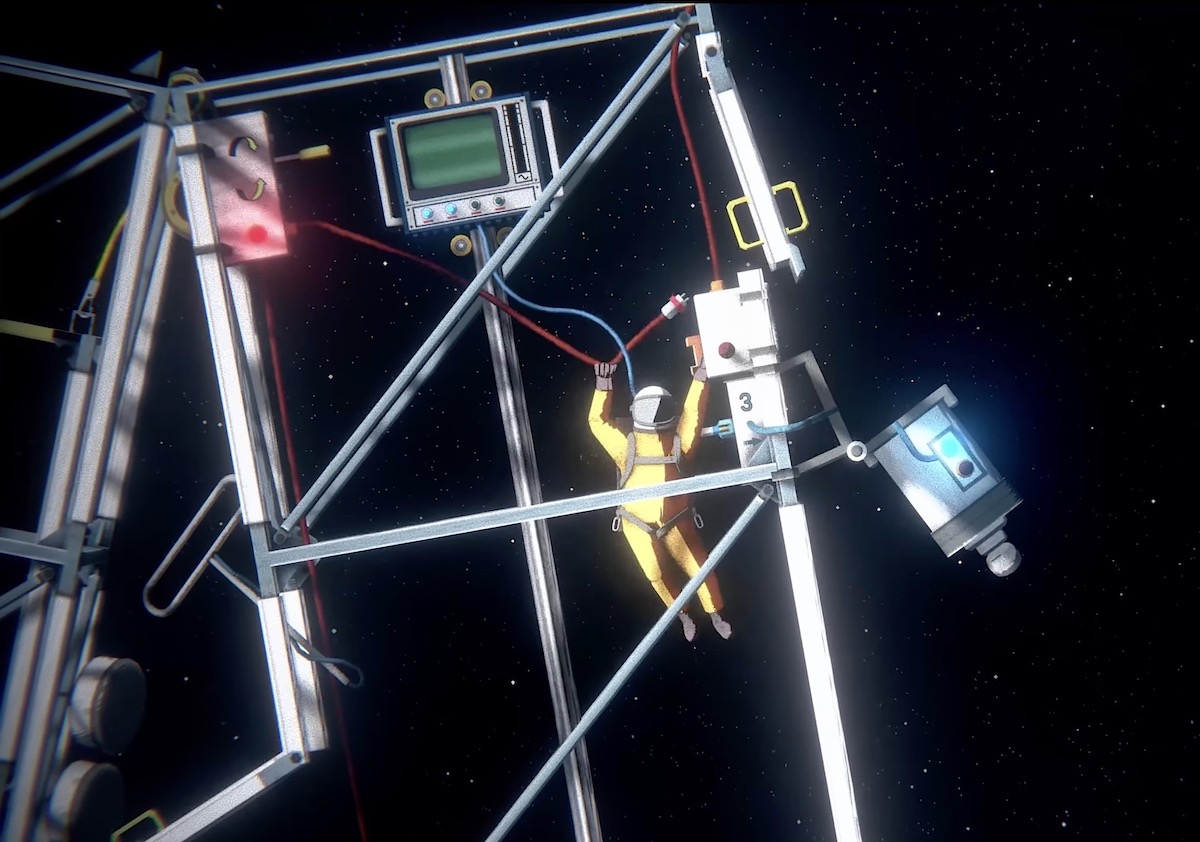 Platform: PS4 | PS5 | Steam
Price: $19.99
Heavenly Bodies is an intriguing physics-based game that immerses you in the experiences of cosmonauts in a scientific research station in space. The game revolves around the absence of gravity and the precise control of a cosmonaut's limbs to perform various tasks.
These tasks include assembling space telescopes, conducting research on cosmic botany, and maintaining delicate solar arrays. The absence of gravity makes even the most basic actions challenging, as nothing is straightforward, nothing stays still, and nothing is secure.
22. Brain It On! – Physics Puzzles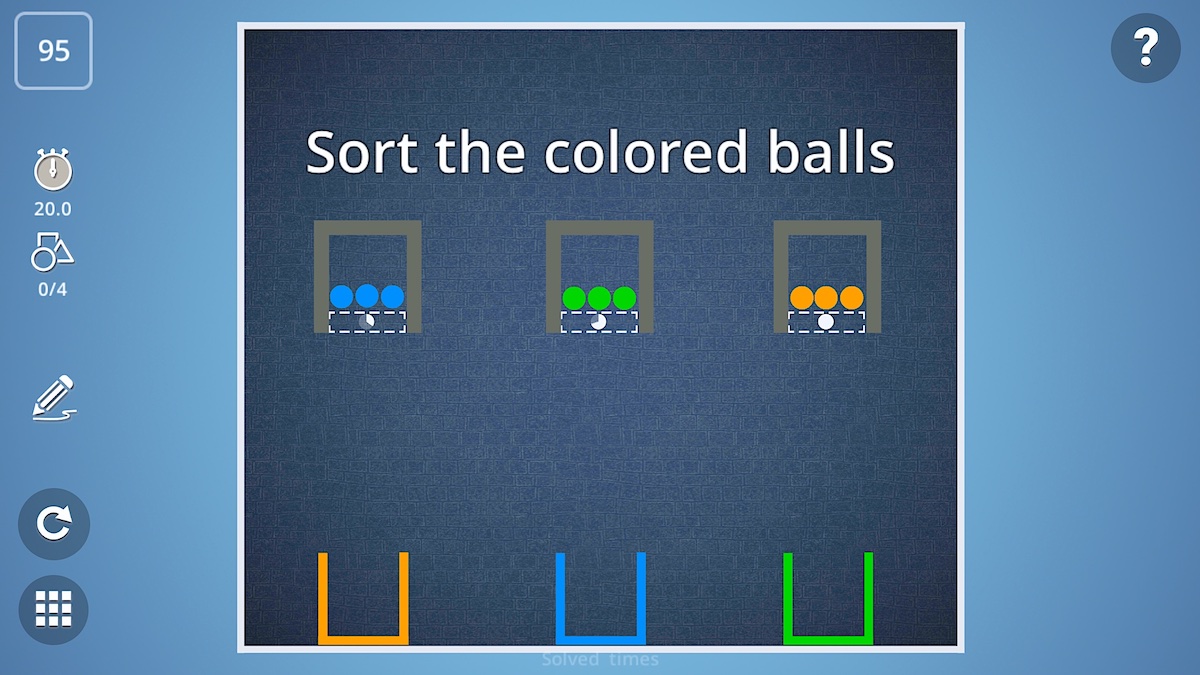 Platform: iOS | Android
Price: Free | Unlock the full game for $3.99
This app challenges your cognitive and problem-solving skills through deceptively tricky physics puzzles. It requires you to draw shapes to solve various puzzles, and these challenges are much more complex than they might initially appear.
You can solve these puzzles in multiple ways. The game encourages you to explore different methods and experiment to find the most efficient or creative solution.
21. circloO – Physics Platformer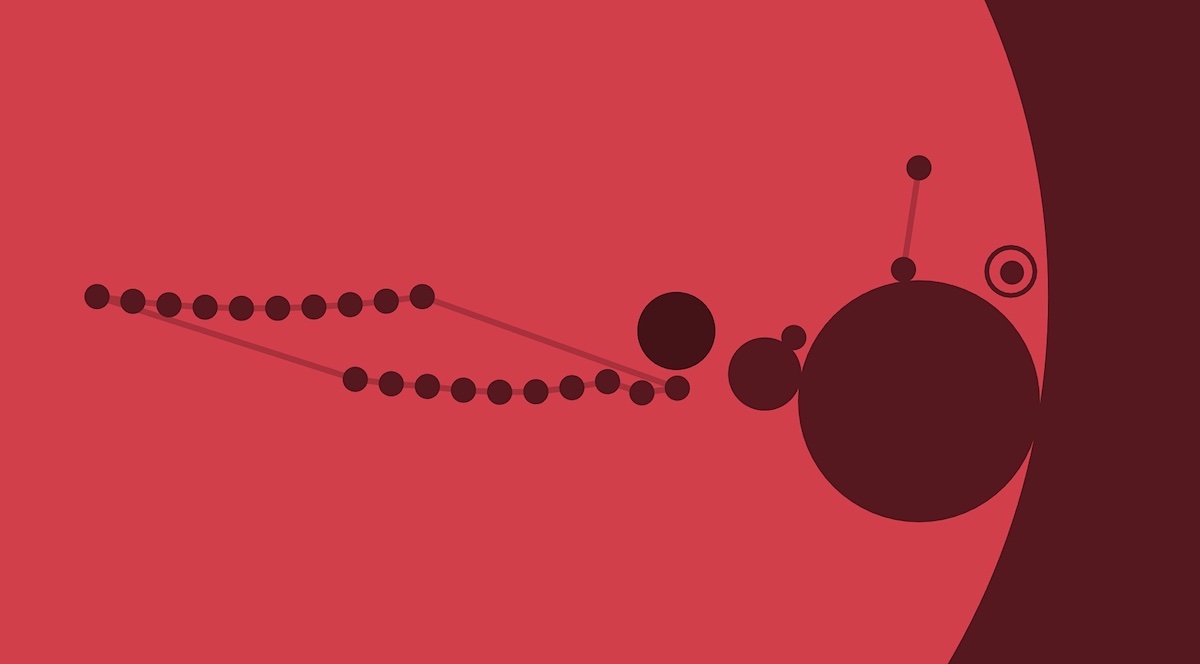 Platform: Android | iOS | Steam
Price: Free | $2.99 to remove ads
CircloO is a colorful physics-based platformer app that introduces various physics features like changing gravity, ropes, pulleys, strange contraptions, and even planets with their own gravitational fields. These elements create dynamic and ever-evolving gameplay, ensuring each level provides a unique challenge.
Your role is to collect circles to expand the size of the level's circle. As the level grows, the dynamics of the game change, and you must adapt to new challenges and obstacles. For example, a platform that was initially helpful for gaining height may become a challenging obstacle as the level expands.
20. SnowRunner
Platform: PlayStation | Xbox | Nintendo Switch | Steam
Price: $29.99
SnowRunner is an off-road simulation game built upon its successful predecessor, MudRunner. It offers a highly realistic and immersive experience in the world of off-road driving and heavy-duty vehicle operation.
The game accurately simulates the behavior of vehicles in various terrains. You must contend with snow, ice, water, mud, and other obstacle that affect vehicle handling and performance. This realism adds a significant challenge to the gameplay.
19. Poly Bridge
Platform: Android | iOS | Steam
Price: Free | $4.99
Poly Bridge is a bridge-building simulator with dozens of hours of gameplay. It includes tons of challenging physics puzzles.
You can even make your own puzzles and bridges — build ramps and jumps, suspensions, double-deckers, moving drawbridges, and much more. Build everything under budget and get vehicles to their destinations by any means.
18. Super Planet Crash
Platform: Play Online
Price: Free
Super Planet Crash is like an astronomer's version of angry birds. It's an interesting game of gravity where you make a planetary system of your own. The challenge is to fit as many massive bodies as possible inside the 2.00 AU (1 AU = distance between the Sun and the Earth).
This is quite easy when the system contains a few Earth-mass bodies, but it gets unstable when you add a lot heavier bodies, like a brown dwarf or dwarf star. The more massive bodies you add (without crashing any planet/star), the more points you get.
17. Tom Clancy's Rainbow Six Siege
Platform: Windows, PlayStation 4, and Xbox One
Price: $4.19
The game invites you to master the art of destruction by joining a series of short missions. You can shatter the walls, open new lines of fire, and breach floors and ceilings, creating new access points. Everything present around you reacts dynamically and realistically based on the volume of explosives you have set or the caliber/size of bullets you are using.
Tom Clancy's Rainbow Six Siege sets a new bar for expert strategy and intense firefights. High lethality, intense close-quarters confrontation, massive explosions, and team play are at the center of the experience.
16. Golf With Your Friends
Platform: Windows, Mac, and Linux
Price: $4.19
This is a challenging mini-golf game for up to twelve players. The game control is pretty simple, and there is a total of 6 levels containing 18 holes each, which can be completed in several ways.
You can customize the ball in whichever color you want and create and join a private or public lobby.
15. Fist of Physics
Platform: Windows
Price: $4.99
The game is set in 2037, where robots are running wild and you have to stop them by punching them in the face. The game uses VR (virtual reality) physics engine to allow players to reach out and touch their rivals. Each movement and response looks real.
You can use your own body with a Vive controller and select from a set of weapons to engage in deadly combat. Each of your opponents has some unique moves. Don't just destroy them by hitting and knocking them out; sweep their legs and pop off their heads.
14. Art of Gravity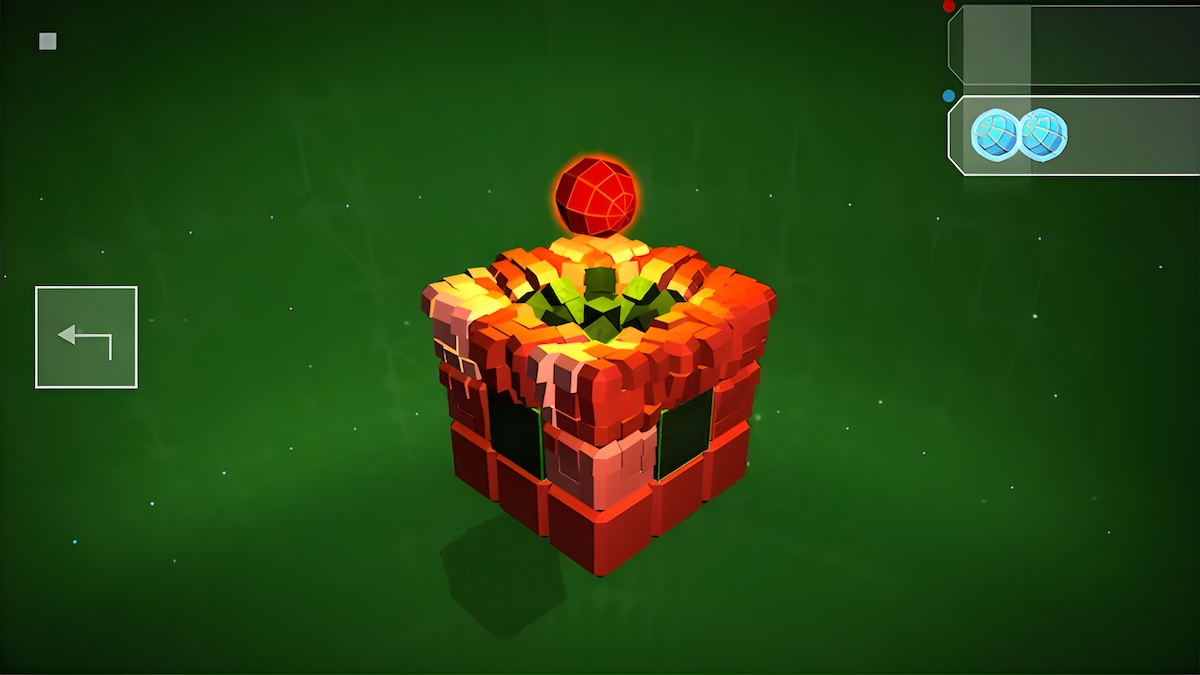 Platform: Windows, Mac, and Linux
Price: $0.49
This is a physics-based puzzle game of destroying abstract figures, which results in dazzling views of the dance of gravity. There is no tutorial or explanation, so you have to discover the rules all by yourself.
Art of Gravity features a plethora of intricate mechanics that promise an immersive physical experience, sure to captivate you with the oddly satisfying beauty of destruction.
13. Carried Away
Platform: Windows and Mac
Price: $7.64
Carried Away will help you master rope physics. The game allows you to construct lifts and bridges from numerous building materials to help passengers travel up and down the extreme mountain landscape.
Build your structure carefully, keeping all stress and strain figures in mind. Cutting corners along the way would compromise the passenger's safety.
12. Osmos HD
Platform: Android, iOS, Windows, Mac, and Linux
Price: $2.49
This physics-based puzzler takes you to the ambient world of Osmos, which features minimalist and dreamlike visuals and hypnotic soundtracks.
Your goal in the game is to expand by absorbing smaller motes and to propel yourself by expelling matter behind you. But be careful because ejecting matter will reduce your size, so you need to balance things carefully as you explore the solar system, different playgrounds, competitive Petri dishes, and more.
11. Chroma Lab
Platform: Windows
Price: $4.99
This is a Virtual Reality physics sandbox. The game features hundreds of thousands of colorful particles that stick together like a fluid. You can interact with these particles using various tools that allow you to pick up, pull, hit, explode, and paint the particle.
You can also adjust physics settings to alter the behavior of particles, throw blobs into orbit, create black holes, tweak gravity, freeze the simulation, or slow time to a crawl.
10. Tabletop Simulator
Platform: Windows, Mac, and Linux
Price: $9.99
Tabletop simulator allows you to make your own game and play however you want. There are no rules – just you, your friends, and a physics sandbox.
You can automate your games using scripts, tinker with physics, design entire RPG dungeons, and even add joints and hinges. And yes, if things aren't going your way, you can flip the virtual table in frustration!
The tabletop simulator comprises 15 base games like Poker, Chess, Mahjong, Jigsaw Puzzles, and Dominoes. Moreover, it features 360-degree panoramic backgrounds that alter the lighting and atmosphere.
9. Learn to Fly 3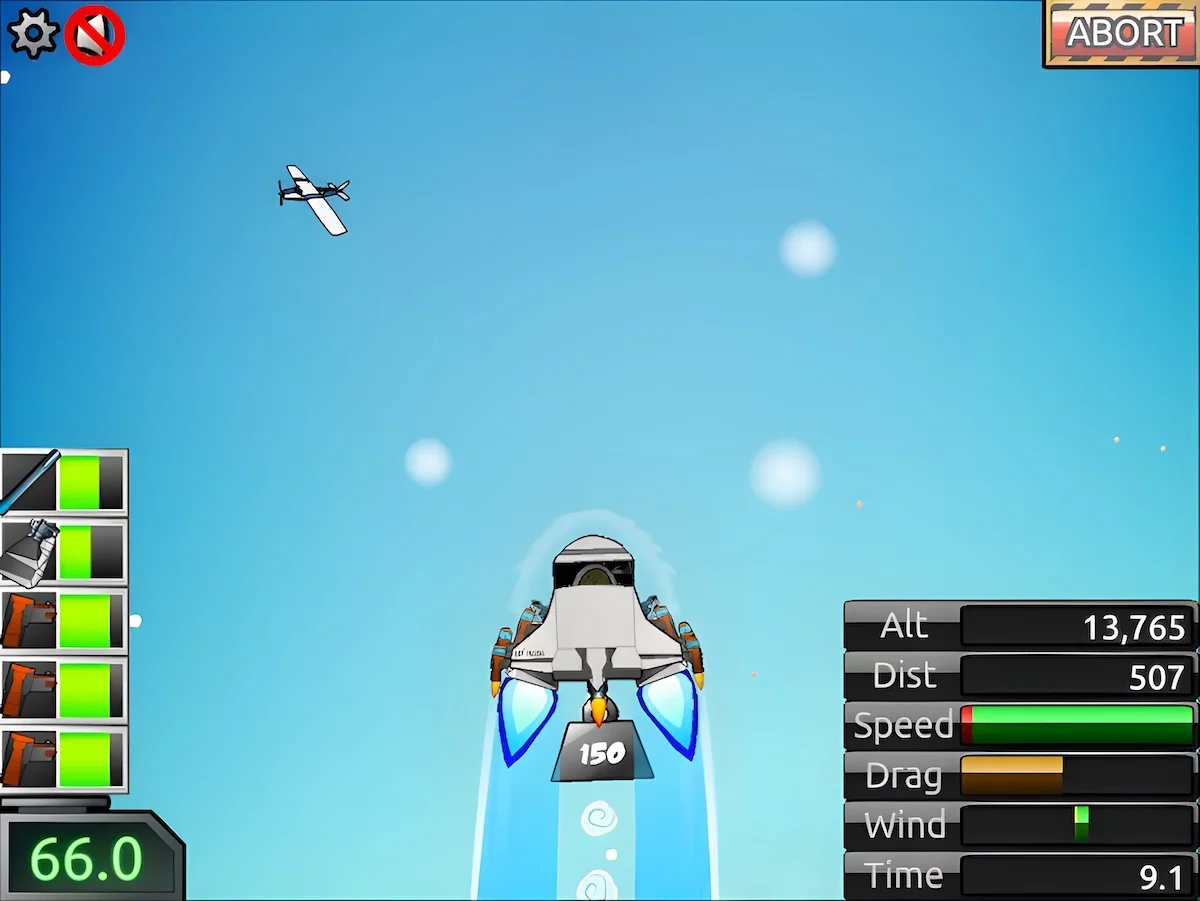 Platform: Windows, or play Online
Price: Free
In Learn to Fly, you've to build your own spaceship from scratch and customize it using more than 100 unique parts. You can pick from 24 boosts, 23 bodies, 18 launchers, and 24 stages.
You can earn rewards as you progress through more than 80 in-game achievements, and invest them to upgrade your spaceship, making it bigger and better. Your ultimate goal is to ascend to outer space. The game combines somewhat realistic physics with arcade-style gameplay, offering an experience that's easy to pick up but still has plenty of depth.
8. Human: Fall Flat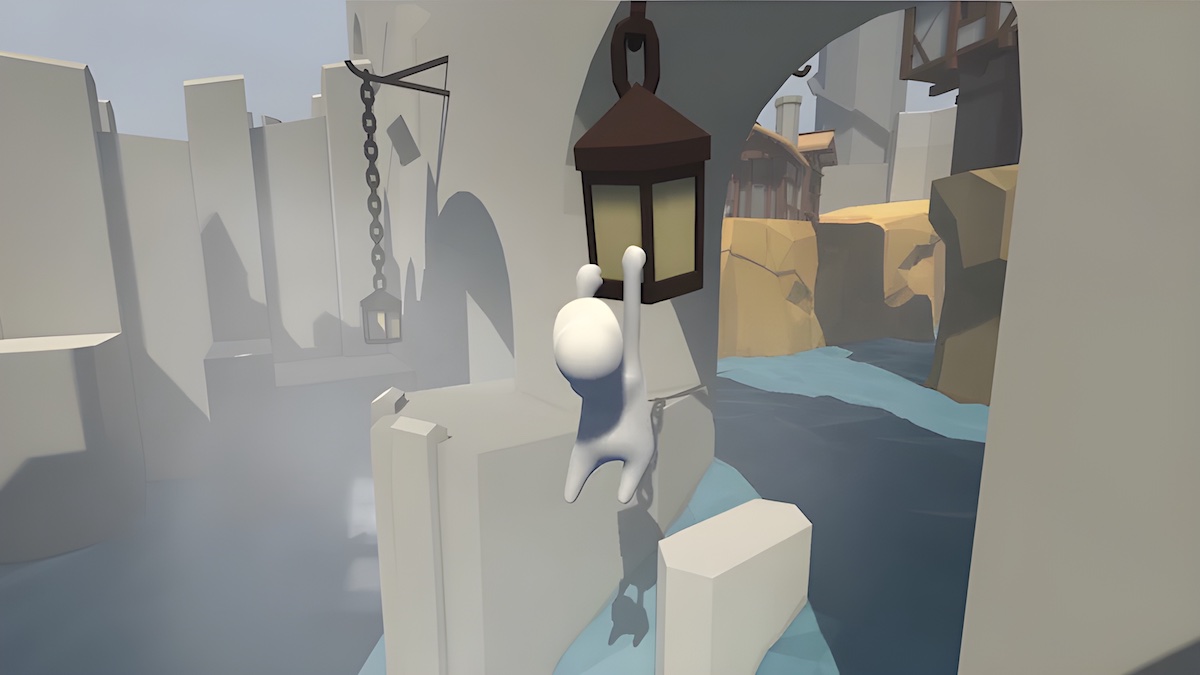 Platform: Windows, Mac, Linux, Xbox One and PlayStation 4
Price: $7.49
This is an open-ended physics-based exploration and puzzle game that takes you to the floating dreamscapes. Your task is to escape these surreal dreams by cracking different puzzles with your intelligence and physics knowledge.
You will be given complete control of the character, named Bob, who is just a normal human with no superpowers at all but given the right set of tools to perform tasks. The game is fully interactive, and you can grab, carry, and climb anything in the environment.
7. Crazy Machines 3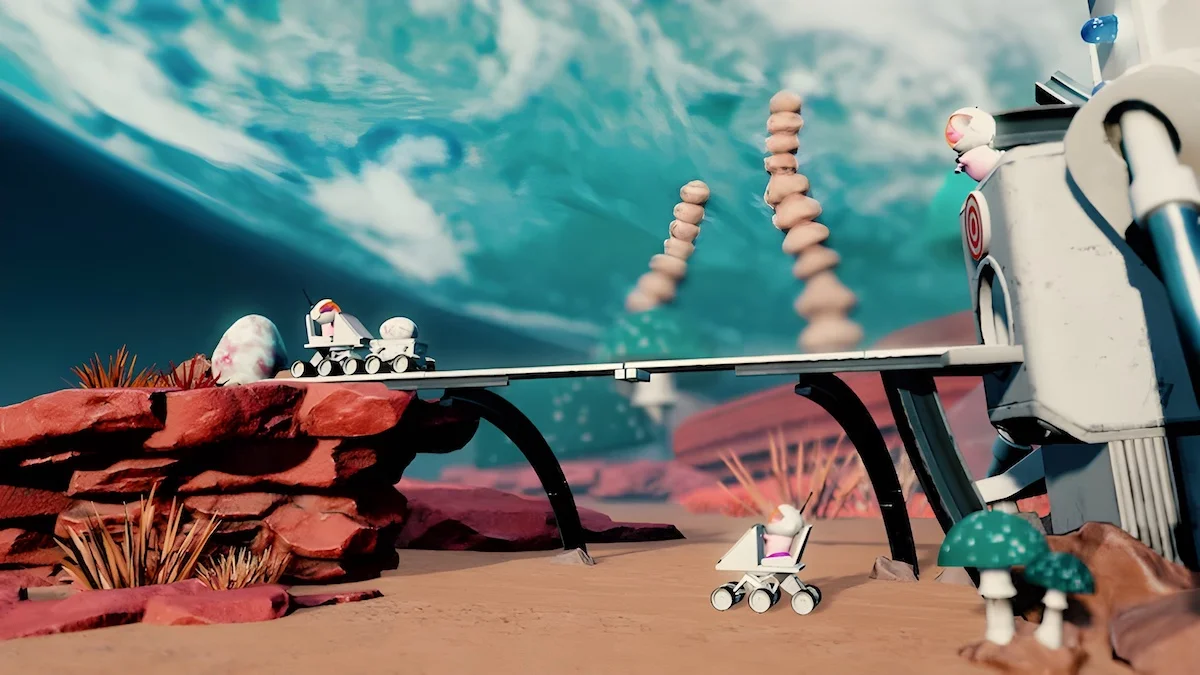 Platform: Windows
Price: $6.79
Build your own crazy machines with physics-based puzzles. Assemble missing parts in a chain reaction to transform them into functional machines.
You have a wide array of physical elements at your disposal, from lasers and lightning to explosions, electricity, and wind. Your options are limitless – dive into deeper details and provide objects with individual properties.
6. Universe Sandbox
Platform: Windows, Mac, and Linux
Price: $16.74
This is a gravity simulator and interactive space game that combines climate, collision, real-time gravity, and body interactions to reveal the fragility of our Earth and the beauty of the entire universe. It supports Virtual Reality for Oculus and Vive.
The game is firmly grounded in real science and physics, and you don't need a powerful computer to enjoy it.
You can perform various actions like introducing carbon dioxide into a planet's atmosphere to raise its temperature, evolving a star by adjusting its mass or age, reshaping surfaces with asteroids, and leaving colossal molten craters. It's an ideal game for space enthusiasts.
5. Car Mechanic Simulator
Platform: Windows, Android, and iOS
Price: $14.99
The game is all about building and expanding your repair service business. Find unique and classic cars in the Junkyard module or Barn Find module, or add your self-made car in the Car Editor.
The car mechanics simulator comes with photorealistic graphics featuring over 40 cars, 10 tools, and more than a thousand repair parts. If you're passionate about customizing cars yourself, it's time to roll up your sleeves and dive into the action.
4. Kerbal Space Program
Platform: Windows, PlayStation 4, and Xbox One
Price: $23.99
Kerbal Space Program is about building a spacecraft that can safely fly its crew out into space. You are provided with a set of tools that must be assembled to build a functional spaceship. Each part performs a specific function. So get ready for some Rocket Science and exciting projects that involve mining resources from outer space and capturing asteroids.
There are three different modes – Sandbox, in which you build machines; Science Mode, in which you perform scientific experiments and research; and Career Mode, in which you manage every aspect of the space project, like crew management, administration strategies, funds, and reputation.
Finally had a chance to take a spin in @KerbalSpaceP v0.1.5.0, the latest patch.

Has the game always been this pretty?
Those red/orange reflections off of the plane during sunset are quite something.#KSP2 pic.twitter.com/gKYHGv4ylk

— ShadowZone (@The_ShadowZone) October 29, 2023
3. BeamNG.drive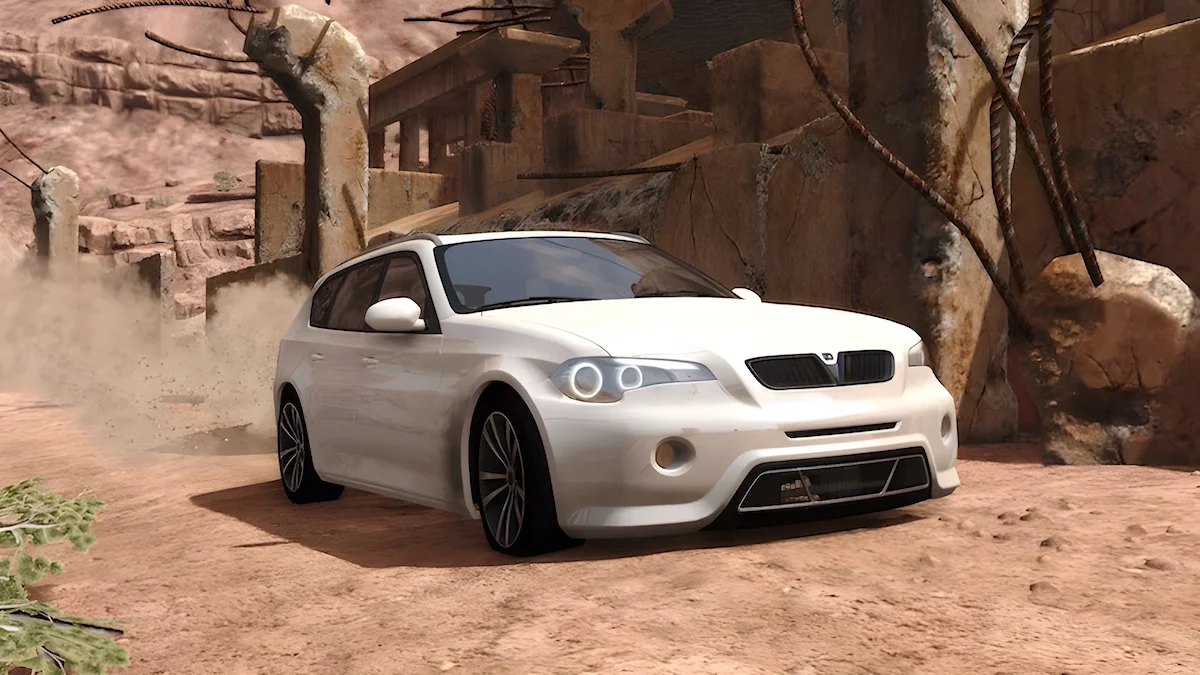 Platform: Windows
Price: $19.99
BeamNG is a vehicle simulation game that features soft-body physics and realistic graphics. The engine simulates every part of the vehicle in real-time, resulting in dynamic behavior and offering countless possibilities.
The simulator runs on algorithms written for the physics equations to be carried out. It simulates a network of interconnected nodes and beams that merge to create an invisible skeleton of a vehicle with realistic masses.
Version 0.30 is here!

️ A new vehicle
️ Map expansion – West Coast, USA
Gear shifting rework
️ Experimental – VR suport

…and so much more! ⤵️https://t.co/kpptHGOwTZ pic.twitter.com/5QJ96jJ7J3

— BeamNG (@beamng) September 20, 2023
2. Spintires: MudRunner
Platform: Windows, PlayStation 4, and Xbox One
Price: $29.99
The game puts you in the driver's seat of all-terrain vehicles, venturing across the extreme landscape. It will give you an ultimate off-road experience with only a compass and map as your guides.
MudRunner is integrated with an advanced physics engine along with several improvements over its predecessor, like enhanced differential lock systems, new mud interaction and vegetation, improved water physics, and soft-body tire simulation.
1. Stick Fight: The Game
Platform: Windows | Mac | Android | iOS
Price: $4.99
Stick Fight is a physics-based combat game that offers 80 fully interactive levels. It utilizes procedural animation technology derived from "Totally Accurate Battle Simulator," enhancing the gameplay experience.
In this fighting game, you engage in epic battles against your friends, taking on the iconic stick figures from the internet's golden age. There's no single-player mode, and up to 4 players can join the action, either locally or through online multiplayer.
More to Know
Do physics games always aim for realism, or are there more fantastical titles?
While some physics games (like "Kerbal Space Program" and "Bridge Constructor") focus on realism and accuracy in their simulations, others strive for fantastical and imaginative elements.
For example, "Angry Birds" takes a whimsical and fantastical approach to physics. It features colorful birds with unique abilities and mischievous pigs in gravity-defying structures. While laws of physics still apply, the gameplay is far from realistic.
Similarly, the "Portal" series combines physics-based puzzles with an otherworldly, science-fiction storyline.
Are there any physics-based games available for kids or for educational purposes?
Of course. There are many physics games designed specifically for kids or with an educational focus. The most popular ones are
Crayon Physics Deluxe

: A 2D puzzle game where kids draw objects to solve physics-based challenges.

Contraption Maker

tasks players with creating complex Rube Goldberg machines to solve challenges.

Toca Lab: Elements

: It lets you explore and experiment with the periodic table of elements.

SpaceChem

: A 2D puzzle game that challenges you to build and optimize chemical reactors to solve complex problems.

Besiege

: In this game, kids can create intricate siege engines to complete various challenges.

RollerCoaster Tycoon

offers hands-on experience in designing and managing physics-based roller coasters.
Read More
16 Best Puzzle Games You Should Play
13 Best Biology Games For Better Learning