Introduced in 2000, PS2 is the best-selling video game console, with more than 155 million units sold worldwide. About 3,850 games have been published for this console, with over one and a half billion copies sold.
Even after the release of PlayStation 3, the PS2 remained equally popular among gamers. Sony continued to manufacture the PS2 until 2013 — one of the longest lifespans of any gaming console.
Titles released for PS2 evolved the way we play video games. Some of the PS2 series and characters are still going strong on the PlayStation 5.
Below, we have listed some of the best PS2 emulators that will let you relive your childhood memories. Although you won't get the same gaming experience, the processing power of these emulators is far more impressive than any other console. All you need is a copy of the disc image, and even better if you have the original game disk.
10. PLAY!
Platform: Android | iOS | Windows | Mac | UNIX
Play! Emulator allows you to enjoy some of the best games from the 128-bit era. You can play all popular vintage games, including Mortal Combat, Final Fantasy X, Shadow of the Colossus, God of War, Grand Theft Auto San Andreas, and Pro Evolution Soccer 3.
Pros 
Easy to install and configure
Doesn't require a BIOS file
Supports all platforms
Cons 
Limited compatibility — some games don't run at all
Unlike most emulators, it is built for Android, iOS, Windows, macOS, Unix, and web browser platforms. However, its compatibility list is quite limited — some games run slowly, some run only halfway, and some don't work at all.
Apart from that, the app is easy to install and configure. It doesn't even need a BIOS file to load games. And it can run your favorite games at frame rates between 10 and 15 fps.
9. AetherSX2
Platform: Android
AetherSX2 has several features that address the downsides of other emulators. It includes two touch control modes, a Bluetooth controller, internal resolution scaling, and widescreen patches for games that don't have native support.
The app runs smoothly on high-end smartphones. Developers recommend at least a quad-core processor to achieve a good performance. You can also run it on dual-core processors but do not enable multi-threaded VU. Otherwise, you will experience frequent lag issues, or crash at worst.
Pros 
No ads
Save states
Upscales games to 1080p and beyond
Per game settings
Cons 
Poor performance on low- and mid-range devices
Perhaps the best thing about AetherSX2 is that it is completely free and contains no ads. Moreover, you don't require an internet connection all the time. Just load the game from CSO/CHD/ISO disc images and enjoy it anytime, anywhere.
8. HPSx64
Platform: Windows
HPSx64 (short for Highly-Experimental PlayStation Simulator x64) can run PS1 and PS2 games on Windows machines. While it is currently in the development stage, it works pretty well.
The emulator precisely maps the console's operations, giving you a complete nostalgic experience. Features like video buffering, V-sync, and support for two gamepads make HPSx64 of one of the most advanced PS2 emulators for PC. You can easily play multiplayer games like Tekken and FIFA with your friend offline.
Pros 
Open source and free software
V-sync and video buffering
Supports two gamepads
Cons 
No option to improve graphics
And since it's an open-source software program, you can see, modify, and distribute the code.
7. PPSSTWO
Platform: Android | Windows
PPSSTWO can run most PS2 games at playable speeds. Designed for Windows and Android operating systems, it performs great on all flagship and mid-range devices.
Pros 
Runs games at stable framerate
Decent performance
Works on all modern devices
Cons 
Some devices have trouble detecting BIOS
The application is the pioneer among mobile emulators. Its latest version introduces some minor performance improvements. But since it only supports ISO files, you need to make sure that you have the correct ISO versions of the games you want to play.
6. DobieStation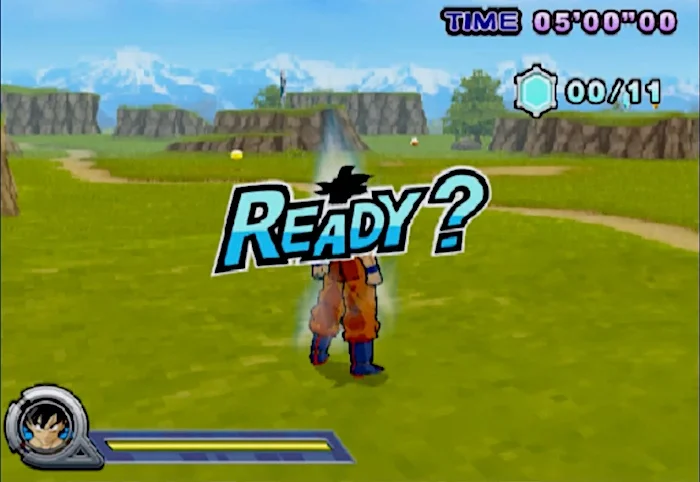 Platform: Android | Windows
DobieStation is a new PS2 emulator with plans for an easy-to-use, optimized Android and PC port. It can boot a large portion of PlayStation's library and play some high-profile games that don't work on other emulators, such as True Crime: Streets of LA.
Pros 
Open-source project
Allows players to skip long cutscenes
Supports a large portion of the PS2 library
Cons 
Installation process quite complex
DobieStation allows players to skip long cutscenes and get further in-game in less time. However, it requires a copy of the BIOS, which must be dumped for your PlayStation 2.
Overall, this emulator is designed for two purposes:
Make as many PS2 games compatible with Windows and Android as possible.
Allow developers to contribute through reverse-engineering, technical documentation, and secondary programs that can be used to facilitate the creation of more efficient PS2 emulators.
5. PPSS2 Golden
Platform: Android
PPSS2 converts your android device into a virtual PS2 console with a handy control interface. It is easy to install and doesn't require BIOS files to function.
As with most gaming emulators, performance and interface are the two most important factors to take into account. While high performance delivers a smooth gaming experience, a decent interface makes it easy to navigate games and apply custom settings. PPSS2 Gold takes care of both.
Pros 
Easy-to-use GUI
Runs almost all PS2 games
Save game states
Supports cheat code
Cons 
Prone to crashing
Not updated
The emulator runs action and adventure games pretty well. It allows you to enter cheat codes and save/load games directly into your SD cards. Plus, it can open games in all formats, be it in ISO, ZIP, RAR, or 7Z.
The app is not available on Google Play Store, so be careful while downloading it from APK websites. Avoid getting it from untrusted sources.
4. PS2 By Gamer Home
Platform: Android
This is a high-performance emulator designed for users who like brain teasers, adventure, arcades, and classical games. It is based on Libretro, an open-source emulation project, which focuses on ease of use and good user experience.
Unlike other emulators, it runs pretty well on low-end devices. You can fast forward to increase emulation speed, customize the size and placement of screens for landscape and portrait modes, and save game states.
Pros 
High quality audio and graphics
Save and load game state easily
Fast forward to increase emulation speed
Cons 
Although the emulator consumes less battery and supports a lot of vintage games, your smartphone may not run all games at full speed, especially if you are using an old device.
3. RetroArch
Platform: Android | iOS | Windows | Mac | Linux
RetroArch is an open-source frontend for emulators, video games, media players, game engines, and other software applications. Based on Libretro, it is designed to be lightweight, fast, and without dependencies.
RetroArch allows you to run PS2 games on various platforms through its intuitive graphical interface. You can run original game discs and configure several parameters to optimize the output. The advanced settings page lets you tweak all options that determine how the games are executed and displayed.
Pros 
Game controllers are automatically configured when plugged in
Replicates the look and feel of old CRT monitors
Enter and load cheats
Record your gaming sessions
Cons 
Too many options can be confusing
It supports next-frame responsive time, which means you won't feel any difference (lag) in terms of input latency from the original hardware. It also has a unique function called Shaders to improve the rendering of old games. In short, it can replicate the look and feel of CRT monitors.
2. DamonPS2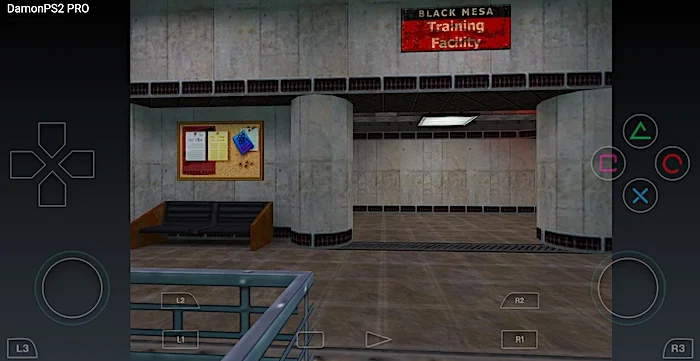 Platform: Android
DamonPS2 can smoothly run most of the PS2 games on high-range Snapdragon processors. This includes legendary games like God of War, Final Fantasy X, Silent Hill 2, Metal Gear Solid 2, Disgaea, and Onimusha.
The app has two versions: free and paid. Both can run over 90% of PS2 game titles (with some graphics errors). You can start with the free version, but it has a lot of ads and some functional limitations.
Pros 
Emulates 90% of the PS2 catalog
Supports 1080p rendering and external gamepad hardware
Supports multi-threading acceleration
Cons 
Free version comes with ads and limited features
The paid version, which costs $9.99, supports Full-HD resolution, widescreen games (16:9), multi-threading and NEON acceleration, and allows you to save game progress on the local memory card. Furthermore, the developers claim that the upcoming version of the app will run games up to 10 times faster than the current frame rates.
Read: 10 Best Android Emulators
1. PCSX2
Platform: Windows | Linux
PCSX2 is an open-source software program that uses a combination of MIPS CPU Interpreters, Virtual Machine, and Recompilers to emulate the PS2 hardware. It can smoothly run 98% of the PS2 games, including popular titles such as Devil May Cry 3 and Final Fantasy X. The remaining at least make it to the menus.
The emulator delivers a gaming experience far more compelling than the original PS2 hardware, thanks to the numerous graphics and audio options. By default, it uses two CPU cores for emulation. Some games utilize the third core to achieve higher frame rates.
Pros 
Custom resolutions up to 8192×8192
Increase or decrease game speeds
Supports dynamic recompilation and save states
Cons 
Not all games are free of slight issues
PCSX2 gives you a wide range of visual options, from rendering systems and shaders to texture filters and much more. It is also packed with an internal recorder to obtain lossless quality at full speed. Overall, it is by far the perfect PS2 emulator out there today.
Read: 6 Best iOS Emulators
Frequently Asked Questions?
Why is the PS2 hard to emulate?
PS2 games were developed for Sony's Emotion Engine CPU and Graphics Synthesizer GPU. This combination of CPU and GPU was embedded in all PS2 devices as well as in the first versions of the PS3. In later versions, the Emotion engine was replaced with the "software emulation" of the chip. These devices could run older games, but they were not as smooth as the original Emotion Engine CPU.
The newer PS4 models had neither the software emulation nor the Emotion Engine CPU required to play PS2 games. Plus, there aren't many similarities between PS2 CPU and x86-64 processors used in modern smartphones and PCs. These factors make it extremely difficult for developers to create a PS2 emulator for the latest devices.
PS1, on the other hand, had a 32-bit LSI R3000 CPU with a clock rate of 33.86 MHz, which is easier to emulate using only software.
Why are some PS2 emulators slow?
The primary reason for the poor performance of the PS2 emulator is device incompatibility. If your smartphone or desktop doesn't meet the minimum requirements for the emulator to run smoothly, you will experience frame drops, audio issues, and frequent crashes.
If your device meets the minimum requirements and you are still experiencing issues, take the following steps:
Kill the background processes
Decrease resolution
Limit the frame rate
Stop the debugging tab
Can PS5 play PS2 discs?
No! The PS5 has backward compatibility with only PS4 games. It can play more than 4,000 PS4 titles with higher frame rates. However, it certainly cannot read PS3 and PS2 discs.
Read More
35 Best GBA Games OF All Time | Bring Your Childhood Back