Released in 2006, PlayStation 3 is part of the 7th generation of video game consoles. It was the first gaming console to be controlled via a handheld device, such as PlayStation Vita and PlayStation Portable, as well as the first to feature social gaming services such as the PlayStation Network.
Unlike its competitors (Nintendo's Wii and Microsoft's Xbox), the early versions of PlayStation 3 used Blu-ray Disk technology to store games and data. A few years later (in 2009), Sony unveiled the "Slim" model of the console, removing the backward compatibility with PS2.
As the name suggests, it was the thinner and lighter version of the original PS3 that featured a new logo and some minor software changes. In 2012, Sony released another redesigned and refined version called "Super Slim" PS3.
The early versions received mixed reviews because of their high prices ($499 for a 20 GB model and $599 for a 60 GB model) and complex CPU architecture. However, the reviews got more positive with time as the company released Slim and Super Slim models.
All in all, PlayStation 3 was a huge success for Sony. They managed to sell more than 87 million units.
The titles released for PS3 like Blast Factor, NFS Carbon, Marvel Ultimate Alliance, and Genji: Days of the Blade, revolutionized the way developers create games for consoles. Some of these titles are still available on the PS3, but since Sony stopped offering backward compatibility with PS4 consoles, the only way to enjoy these games is to use emulators.
Below, we have listed some of the best PS3 emulators that give you access to a rich library of games and allow you to relive your childhood memories.
Note: The list is short because there are not many options available in the market. Currently, these are the only working, reliable emulators to play PS3 games. 
6. Short Waves
Platform: Windows
Short Waves is a PlayStation 3 emulator that can run only a few games and small homebrew applications. It doesn't have a graphical user interface, so you need to have some technical skills to install and run this software. But do not expect miracles; the emulator has not been updated since 2014.
The developer has created this tool from scratch without borrowing a single line of code from other emulators. Once you download it, you need to specify the path and all relevant settings in the configuration file "sw_emu.ini," which is located in the first folder.
System Requirement 
Windows XP or Vista 32-bit (doesn't work on Windows 10)
Quad-core CPU
DirectX 9.0 compatible graphics card
While the software doesn't work on newer operating systems, the developer has implemented SPU, PPU, and RSX emulation on 32-bit Windows OS. All instructions are executed flawlessly, and Pixel shaders are translated directly from RSX binary code to DirectX binary code.
Short Waves also features surface, texture, and shader caches. It intercepts and executes every OS call, which means official firmware is not required. But since the gamepad buttons are permanently mapped on the keyboard, you cannot change them through the configuration file.
5. PSeMu3
Platform: Windows
PSeMu3 is a powerful emulator that allows you to play PS3 games directly on your computer. This is the first PS3 emulator that doesn't use Homebrew games.
It has an intuitive graphical user interface, which makes it extremely easy to use. Just drag and drop the game file onto the executable program, and it will play the game instantly. You can use either the original or copy of Blu-ray discs, or launch the game from ISO images.
Unlike other emulators, PSeMu3 features backward compatibility with previous game consoles. This means you can even run PS2 and PS1 games on your computer. All you need is the disk image of the game in ISO format.
System Requirement 
Windows XP, Vista, 8, or 10
3.0 GHz Core 2 Duo processor
Requires the console's BIOS file and a ZIP-compatible compressor
The software is free to download and can run thousands of games, including Grand Theft Auto 5. The latest version can automatically locate BIOS files and run games at higher screen resolutions.
Overall, if you don't have the technical expertise and want a simple software that can quickly run PlayStation games on your computer, this is it.
4. Nucleus
Platform: Windows | Linux
Nucleus is an open-source retargetable emulator that allows you to play a few PS3 games on your computer. It is developed by Alexandro Sánchez Bach.
Only those who have the original PS3 firmware key can run this emulator. It contains step-by-step instructions on how to extract the key from the console. You need to put this key in a file called keys.xml next to the Nucleus executable. 
The key is required because some binary files used by the PS3 system are encrypted and Nucleus can't decrypt those files for legal reasons. So users have to copy these keys from their own legally purchased device.
Nucleus is packed with an improved filesystem codebase, RSX frontend, WIP abstract audio library, WIP OpenGL shader parser, local debugging tools, and a new abstract graphics library to wrap Direct3D12 and Vulkan.
System Requirement 
Windows 8 or 10
2.4 GHz dual-core CPU
PS3 firmware key to run the software
To create this emulator, the developer used a technique called reverse engineering of legally purchased consoles and games, as well as information available to the public. He started this project as an experiment and didn't use any illegal pieces of information, so anyone can participate and take this project further without hesitation.
3. PlayStation Now
Platform: Windows
PlayStation Now is an official emulator developed by Sony Interactive Entertainment. It offers subscription services for playing PS2, PS3, and PS4 games on consoles as well as PC.
The software has more than 800 PlayStation games available for instant downloading and streaming. About 350 of those games belong to PS2 and PS3 era. This includes classic games, family-friendly games, AAA titles, and PlayStation exclusives. New titles are added every month.
Requirements
Windows 10
3.8 GHz AMD A10 or 3.5 GHz Intel Core i3
An active PlayStation Now Subscription or 7-day free trial
A compatible controller, such as Dualshock 4, with a USB cable
5 Mbps broadband connection
The emulator has a great user interface, which makes it easy to download and play games. All you need to do is install the emulator, and you will have access to the complete game collection on your computer, just as you would on a console. Then connect a suitable controller via a USB port and start playing. That's it.
You can save your game progress on the cloud and continue playing on any PC or console that you sign in on. However, some games lack features and differ from their original counterparts, which may affect your gaming experience on the PC.  
2. ESX Emulator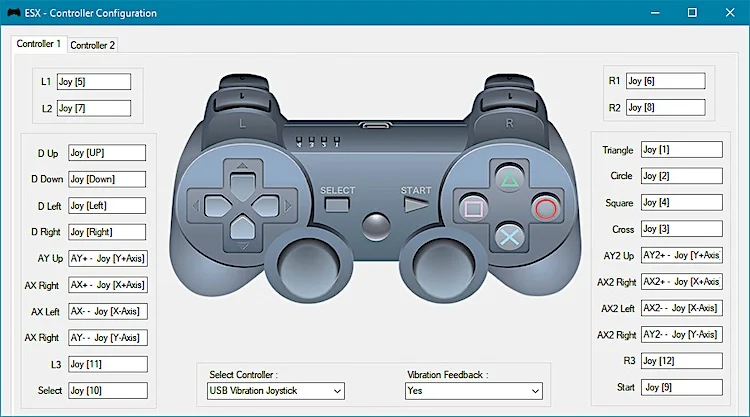 Platform: Windows
Written in C++ programming language, ESX emulator utilizes a decompiled PS3 XMB kernel to archive native emulation of PlayStation 3 games. It smoothly runs most of the PS3 titles on both 32-bit and 64-bit Windows PCs.
However, if you experience frequent frame drops and glitches, you can reduce graphics for better performance. The emulator currently supports three resolutions: 1336×768, 1920×1080, and 2560×1600.
System Requirements
Windows 7, 8, and 10
3.0 GHz Intel or AMD quad-core processor
ATI Radeon HD7870 or NVIDIA GTX 660 with 2GB memory
ESX is completely free to download. Installing and playing games is fairly easy: just open the .exe file and follow the onscreen instructions. Once the software is installed, double-click the emulator icon to get started.
Its intuitive graphics allows you to configure settings like audio, video, and controls according to your computer hardware. It shows a controller, so you get a better visualization of how you are mapping your keys.
Then, go to File, select your PS3 game ISO, and the emulator will start your game. If it shows any error, change the graphics configuration and try again.
1. RPCS3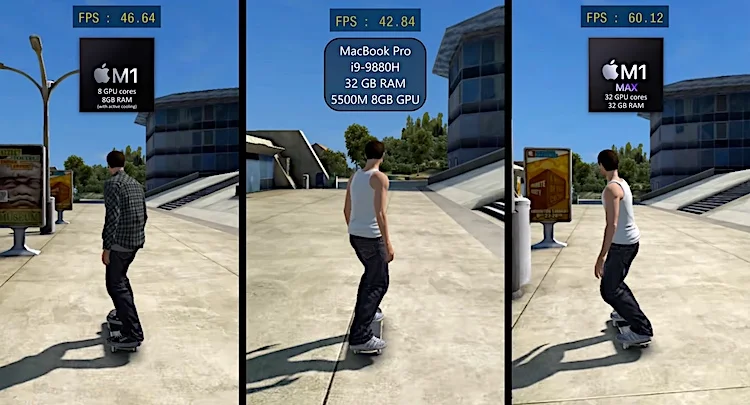 Platform: Windows | Mac | Linux | FreeBSD
RPCS3 is an open-source video game console emulator that allows you to play and debug PlayStation 3 games and software on a computer. Written in C++ language, it targets x86-64 processors and features Vulkan and OpenGL as its backend renderers.
The platform leverages the power of open-source community and reverse-engineering to precisely emulate most of the PS3 games. As of now, it can run more than 2,200 games without any errors.
However, you do require an original PS3 firmware to run the game, which can be downloaded from Sony's official site.
After installing the firmware, you can dump games from your own console. This is the safest and most efficient method to migrate your digital and disc-based games from console to computer. Another method is to use compatible Blu-ray drives. But since data is formatted in multiple ways on the disc, not every Blu-ray drive may recognize PS3 games.
System Requirements 
4-core Intel or 6-core AMD processor
64-bit Windows 7 or newer / macOS Big Sur 11.6 or later
At least 4 GB of RAM
GPU should support OpenGL 4.3 or greater
In addition to keyboard and mouse inputs, the emulator currently supports DualShock 4, DualShock 3, and DualSense controllers. Developers have plans to add more input devices in the near future.
Moreover, RPCS3 supports up to seven concurrent controllers at any moment, just like the original PlayStation 3 hardware. These controllers could be keyboards, compatible gamepads, or a combination of both.
Because of its open-source nature and full-time staff working on the project, major bugs get resolved within a week and you get faster updates. The project is supported by a massive Patreon fanbase who fund full-time developers to add new features and enhance the gaming experience with every update.
Overall, RPCS3 is the free yet most-trusted PlayStation 3 emulator and debugger available in the market.
Frequently Asked Questions
Are emulators Illegal?
Absolutely not. You can download an emulator and use it as long as you like. However, the shady part is where you download or distribute copies of games and software on the Internet. We do not recommend downloading game files from untrusted sources, and if you've purchased the game, you can make a copy for yourself only.
Is there any Playstation 3 emulator for Android?
Unfortunately, no. The emulators developed for PS3 so far work on only desktops and laptops. This is because emulators require more computing and graphics resources to emulate these games effectively. Current mobile processors and software are not suitable for handling PlayStation 3 games.
Why are there so few PS3 emulators?
Playstation 3 console had a different CPU architecture: its CELL microprocessor had some very unique capabilities. In order to run games and perform calculations, developers over-relied on the CPU at that time. Modern computing architecture, on the other hand, is very different, which in turn, makes PS3 games harder to emulate.
More specifically, the CELL microprocessor was designed to perform floating-point math as quickly as possible, compromising the other aspects of performance. Plus, it had a relatively weaker GPU.
This combination of CPU and GPU led to a complicated post-processing workaround for programmers. First, they need to move the rendered photo from the GPU to the RAM, then emulate the post-processing code, and finally move the photo from RAM to GPU for further processing. This round-trip is quite unfriendly to newer GPUs, and performing these extra steps is what makes the PS3 emulation harder.
Can PS5 run PS3 games?
No. PS5 is not backward compatible with PS3 consoles. This sadly means that your PS5 console won't recognize PS3 game discs.
However, you can buy a PS Plus Premium membership to play PS3 games on the PS5 console. While you can play these games via cloud streaming, you won't be able to download them to your local drive. This means you need a stable internet connection; and if your internet speed is not fast enough, you may experience lag and performance issues.
Read More
11 Best PS1 Emulators For PC & Android