A Virtual Private Network or VPN secures the internet connection of your device to make sure every single data in and out of your system is encrypted and protected from potential data thefts. It also helps users to bypass security measures put in place by site administrators and governments.
There is no doubt that the VPN industry has grown over the years, from just hand full of services to several thousand in a quick succession of time. Now almost every person uses a VPN service one way or another. This remarkable rise in the overall usage of VPN services is largely fueled by serious privacy concerns and fear of data leaks around the world.
The way we use these applications has changed too. Now, you can get on with any VPN service with just a couple of clicks. It was made possible by Chrome. Yes Chrome, the default browser for many of us to surf the worldwide web. But one question still remains: which extension/app is the best?
To help you with that we have compiled a list of the best VPN for Chrome. Remember, an efficient VPN service provides the right balance between security, performance, and price.
Before we start, you should know we are not affiliated with any of these services in any way. They are strictly ranked based on their performance, security protocols, and other important features. Many of these tools have free (ad-supported) version.
7. Blockless
Price: $7.50/month
Blockless is an easy-to-use VPN service, tailored specifically for new users. Along with the remarkable user interface, Blockless provide essential security, privacy lock and fast service to its users. Like most, the platform also has a free plan, though you have to sign-up in order to use its browser extension.
The free plan comes with some restrictions; only one available region (unchangeable), one connected device, although there is no cap on bandwidth as in TunnelBear. To judge its speed and performance, I performed a couple of tests myself. The results were pretty satisfying with minimum speed loss.
In my opinion, the price tag for its premium service is only fair, since it grants you access to much higher speeds, unblocks all/multiple regions and supports connections from 5 different platforms simultaneously.
6. Nord VPN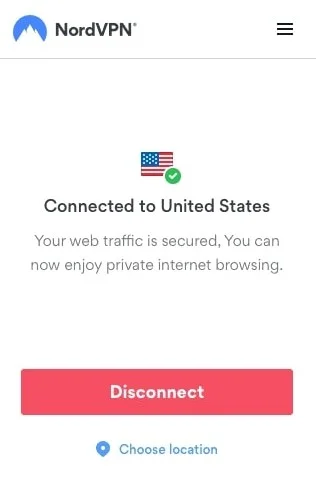 Price: Starts at $11.95/month
Server Locations: 62
NordVPN is another popular VPN service that ensures both speed and security. It comes with a load of important features including DNS leak protection, Onion router support and an ever so important Kill Switch, which protects your identity by immediately shutting down applications as soon as you lose your network connection.
It uses AES 256-bit encryption keys and provides not one but two types of security protocols; OpenVPN and IKEv2/IPsec. They also have a tight no-logging policy in place, which is a good sign. Furthermore, NordVPN allows anonymous torrenting, few servers can also bypass geo-restrictions put in place by sites like Netflix.
As far as the Chrome extension is concerned, you have to keep just one thing in mind that its free version is almost worthless, a bare-bone compared to its premium version.
5. Tunnel Bear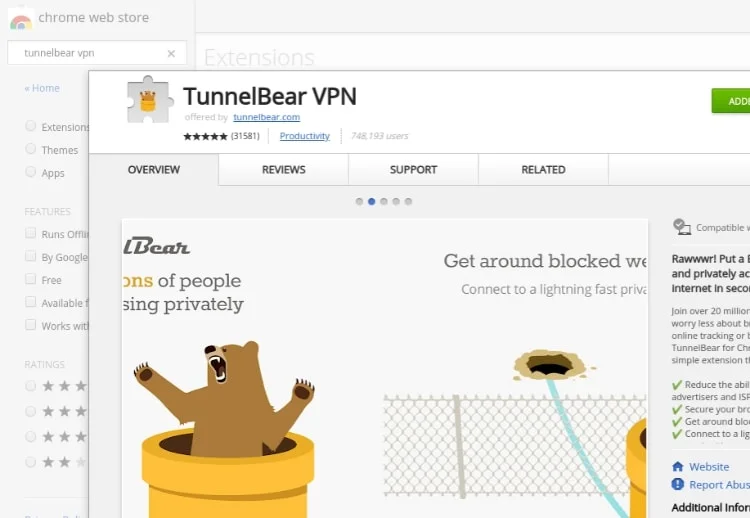 Price: Starts at $5/month
Server Locations: 20
TunnelBear is one of the well-known names in the VPN space and generally considered as a safe and secure platform. Since we have already started with the security, we will continue with that. It uses the reliable OpenVPN protocol by default (IPSec/IKEv2r for iOS devices). A strong encryption also makes sure it remains a leak-free VPN.
As far as the Chrome extension is concerned, it is lightweight and easy to install. Keep in mind, that unlike standalone desktop software, Tunnel Bear's Chrome extension only encrypt your browser data.
Anyway, the service doesn't log any of your data and their privacy policy is pretty clear about that. TunnelBear doesn't support P2P activities.
4. SaferVPN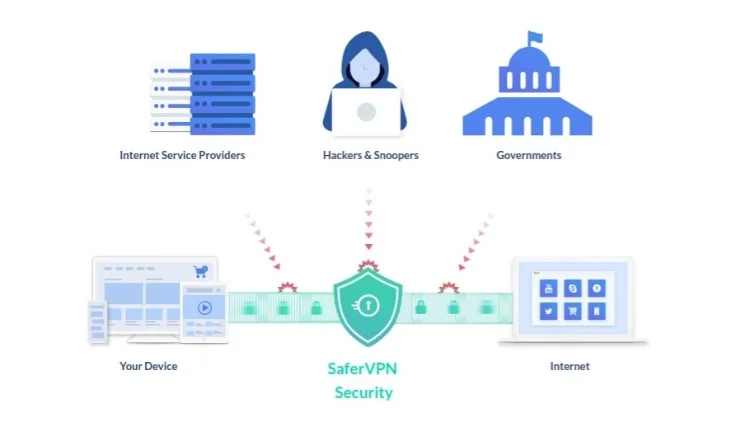 Price: Stars at $10.99/month
Server Locations: 34
If you want a good balance between speed, security and price then SaferVPN could be a perfect VPN service for you. My first experience with the SaferVPN extension was pleasant as the installation process was pretty simple and it went seamlessly thereon.
Although it is absolutely free of cost, there is a monthly restriction of data usage of 500 MB. To become a premium user you can choose between three price plans, which are actually economical (especially if you want to commit long term).
At first, SaferVPN may look like a bare-bones version of a fully stacked VPN platform, but in reality, it concentrates only on the few services it provides. They include a Kill Switch and a limit of 5 simultaneous connections. The platform also supports P2P activity through their server located in The Netherlands.
After a little research, I was able to discover that the service does log various statistics including session data regularly. Though your actual data is pretty much safe, it is still more than they ideally should.
3. ZenMate VPN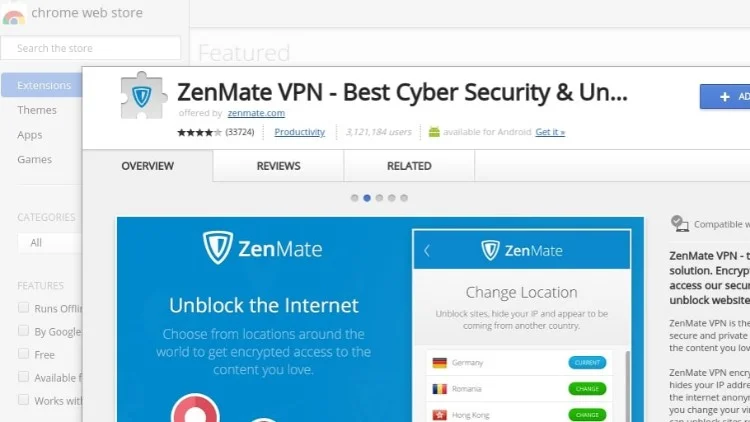 Price: $9.99/ month, $5.99/ year
Server Locations: 30
ZenMate is a simple, easy-to-use VPN service designed specifically for users with basic needs, who are just looking for a simpler way to safeguard their online presence. Its Chrome extension does exactly the same.
After a brief investigation, I found out that ZenMate still uses out of favor L2TP/IPSec security protocols. While it still does the job for many, it surely is not safe for advanced users anymore.
The service offers somewhat "reasonable" privacy as it doesn't monitor your traffic and only log your connection IP address on a temporary basis. However, its privacy policy does indicate that individual data servers might store some of the user's data depending on privacy laws of the concerned jurisdiction.
ZenMate is a bit expensive when compared to other services, but it does offer 7-days free trial period so make sure you take advantage. Its free plan, although just bare-bones compared to the premium plan allows users to switch between four server locations and has no data restrictions.
Read: 27 Free VPN Services for Better Security and Privacy
2. Hotspot Shield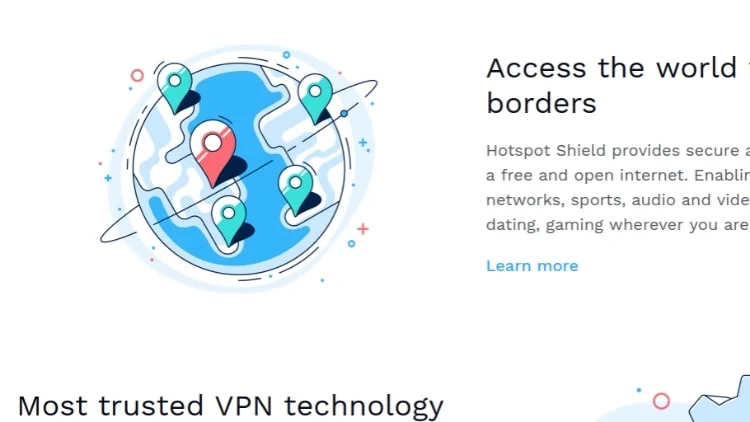 Price: Starts at $12.99/month
Server Locations: 24
With a user base of more than half-a-billion, Hotspot Shield is without a doubt one of the most popular VPN services in the world and it continues to gain traction. Like other services, Hotspot Shield is known for its free account and for many users it is the best free VPN.
The extension is easy to install and you can get started with only a few clicks. After the setup, users are automatically assigned to a random server, although you can switch between available server locations anytime after that.
Now let's talk about security and privacy. It uses the secure 256-bit AES encryption but restricts users with only OpenVPN tunneling protocol. Hotspot shield is also compatible with Onion routing technique. On the other hand, the platform's logging and privacy policy are somewhat questionable. A recent accusation of privacy breach against the service fueled this uncertainty.
One of the key areas where Hotspot Shield performs much better than its advisories is speed. Except for few server locations, the service provides above average connection speeds. The platform also supports anonymous torrenting, which is not a common feature among VPN services.
1. ExpressVPN
Price: Starts at $10.99/month
Server Locations: 148
When it comes to overall performance, nothing beats ExpressVPN. Over the years, this company has built a strong relationship of trust with customers. Many comparison sites even label the platform as fast and the most secure of them all.
There was just too much of a hype around the product, which is not easy to believe at least for me. So, I conducted a brief trial of my own. And to tell you the truth, I wasn't disappointed either. Apart from a few downsides, the product is ideal for almost any user.
ExpressVPN has a strict no logging policy in place, means they do not store any of your personal data (except some data which are necessary to provide an optimal user experience). Now onto the security, it uses reliable AES-256 encryption to protect your connection.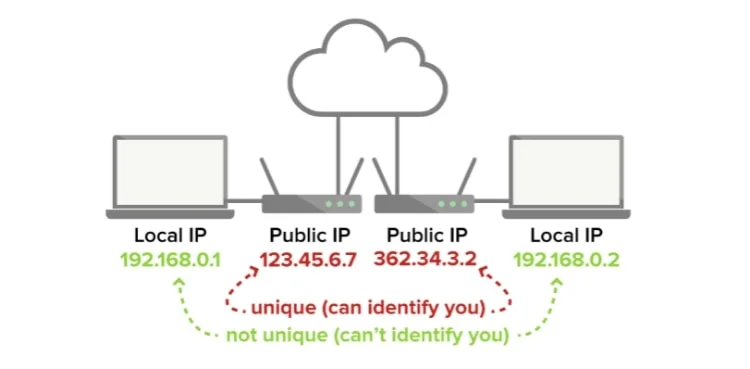 The default tunneling protocol for ExpressVPN is OpenVPN but it also supports L2Tp/IPsec, SSTP and PPTP protocols. It also comes with a Kill switch for location-specific uses, so you don't blow your cover in case your network connection is lost.
Read: 8 Best Chrome OS Alternatives You Can Try
The only downside I found is only 3 devices are allowed to connect to an account simultaneously, but I guess it is not a major issue for most of the users. When a platform offers service at the level of ExpressVPN, one should expect more than average price rate, but lack of trial period can be a problem for new users.