Technology is evolving every day and we need to stay updated to be productive. There are many technology shows worldwide that informs you about the new technology and give important insights about about the products before they strike the market. Attending conferences is the best thing you can do for your future business. They also offer an important opportunity for investors who are looking for funding. Tech events are an essential part of our life that spread the latest news about the technological world. Here are the biggest technology events you must attend to keep yourself updated.
14. Techfest
Image Source: Techfest.org
Where: IIT Bombay, India
Techfest is an annual technology festival organized by the Indian institute of Technology situated in Bombay, India. It is annually co-organized by a non-profit student organization. First started in 1998, it gradually became Asia's biggest science & tech event. The three event host a wide variety of events including exhibitions, competitions and workshops that attracts people from all over the world. All the lectures are taken by renowned personalities from all over the globe.
Read: 10 Most Inspiring Startups in India
13. Mobile World Congress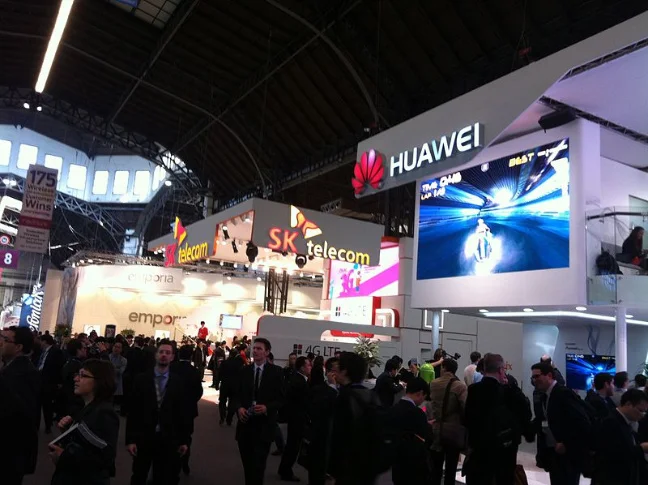 Wikimedia Commons
Where: Fira de Barcelona, Spain
The GSMA Mobile World Congress held in Catalonia, Spain is the largest exhibition for the mobile industry in the world. It was initially named GSM World Congress during its inauguration in 1987, but renamed to its current one. It offers a grand stage for mobile manufacturers, technology providers and patent owners from all over the world. The annual attendance of visitors is around 70,000 and in 2014, over 85,000 people attended this international event.
12. EGX Expo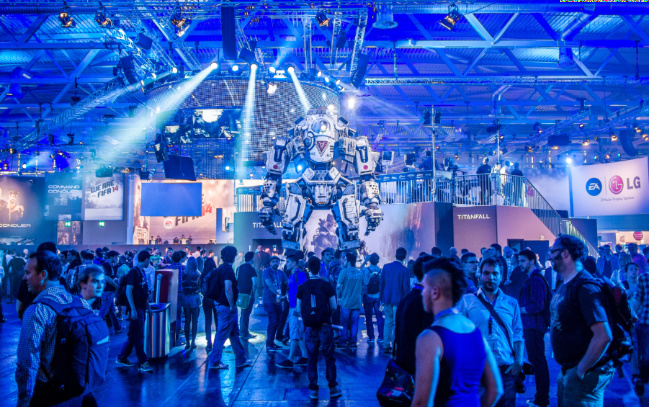 Wikimedia Commons
Where: London and Birmingham, England
EGX formerly Eurogamer Expo is one of the world's biggest gaming events, organized every year in London since 2008. It focuses on the video game news, user reviews and other features. It is a 2-3 day event that offers a great platform to showcase new games of popular gaming series that haven't been released yet.
You can also attend the developer session where game developers discuss about the future of the gaming industry and much more. In 2012, Eurogamer along with Rock, Paper, Shotgun Ltd announced Rezzed, a Pc games spin off show from the EGX. It was later named EGX Rezzed.
11. Electronic Entertainment Expo
Image Source: Glenn Francis
Where: Los Angeles, California, United States
The Electronic Entertainment Expo, more popularly known as E3 is a Los Angeles based annual trade fair for the computer industry. It is attended by thousands of video game manufacturers to show their upcoming games. Initially, this expo only allowed personals related to the gaming industry, but now they issues passes in certain quantity to allow general public for bigger exposure. In 2014, more nearly 50,000 game lovers attend the expo.
10. Launch Festival
Image Source: Launchfestival.com
Where: San Francisco, California, United States
Launch Festival is one of the best platforms for young and inspired entrepreneurs who are looking forward to launch their 'startup'. Each year, more than 40 startups and over 10,000 people attend this conference. Participants enter into a competition where they compete with other startups and the winner receives initial funding and important media coverage. The primary goal of the Launch Festival is producing the high-end technologies in the world. Overall, this is a must attend event for anyone who wants to get into the startup community.
9. VentureBeat Mobile Summit
Image Source: Venturebeat 2017
VentureBeat is an online newsroom that focuses on mobile news, product reviews and also hosts several technology based conferences. There is no question that mobile is the future and VentureBeat provides an opportunity for exploring the ongoing techs. A team of experts from different backgrounds contributes their work to run this newsroom. Other than the Mobile Summit, it also hosts many other conferences, including GamesBeat, CloudBeat and HealthBeat.
8. FailCon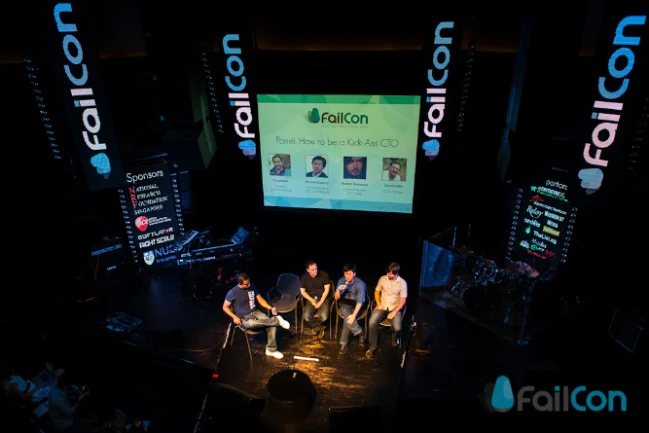 Image Source: Failcon singapore
FailCon is one of the best events for entrepreneurs, developers and designers. It is very important for every entrepreneur to study their own and others' failures, so they can prepare in the future. This event does the same to inspire the attendees. FailCon was inaugurated in 2009 by Cass Phillipps, an event planner. They worked only for the startups that have failed and they have experts to provide the solutions.
Read: 10 Most Inspiring Famous Failures
7. TechCrunch Disrupt
Image Source: Techcrunch Disrupt 2015
TechCrunch Disrupt is an annual event hosted by TechCrunch in Beijing and San Francisco. TechCrunch is an online source of technology news and analysis. It organizes a competition for new startups to launch their products in front of inventors and the media. Some of the startups launched at the TechCrunch Disrupt are Enigma, Getaround and Qwiki. TechCrunch Disrupt was also featured in a tech startup-based TV serial, Silicon Valley.
6. TNW Conference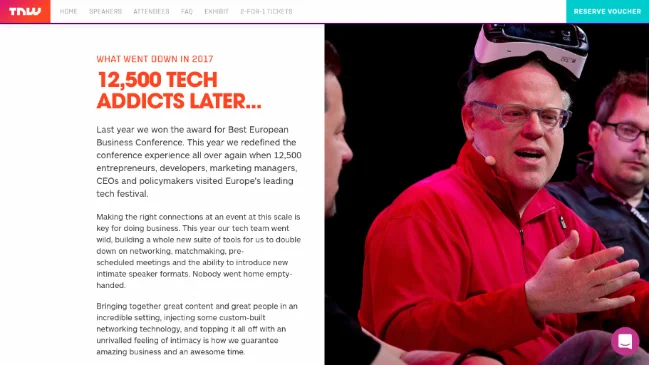 Image Source: thenextweb.com
TNW Conference is a series of events hosted by The Next Web, a technology news website. It employs only 25 people and 12 editors across the globe. They host a program for early stage startups to launch their products and win a chance to meet investors. It is a perfect event for entrepreneurs who wants a mega start or need some solutions to their business. Some of the successful startups that have launched at the TNW Conference are Shutl and Waze.
5. Lean Startup Conference
Image Source: leanstartup.co
Where: San Francisco, California, United States
Lean Startup Conference is the perfect platform for newcomers in the tech industry. It was initiated in 2011 by blogger turned entrepreneur Eric Ries. After stepping down as a CTO from social networking site IMVU, he turned his attention towards the venture business. He developed a lean startup philosophy to help startups to succeed.
4. InfoShare
Image Source: infoshare.pl
Where: Gdansk, Poland
InfoShare is the largest tech conference in the Central and Eastern European region, held in one of the largest cities of Poland. The conference brings together various startups and investors. It also offers a plenty for programmers.
3. CEBIT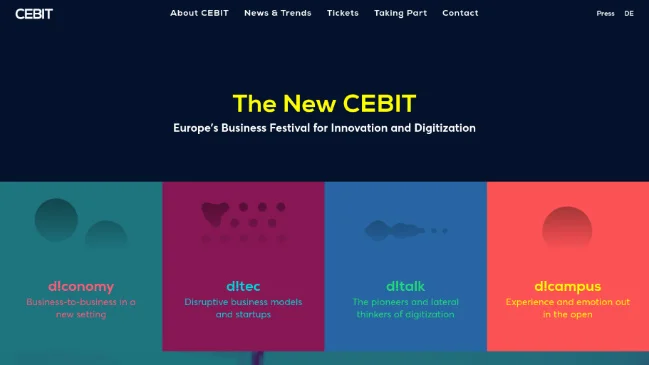 Image Source: cebit.de/en
Where: Hanover, Lower Saxony, Germany
CEBIT is without a doubt the largest computer expo in world which is held annually on the Hanover fair ground, situated in Germany the largest fair ground in the world. It outranks both its Asian counterpart COMPUTEX and and now disbanded European equivalent COMDEX in size and total attendance.
2. Silicon Valley Innovation Summit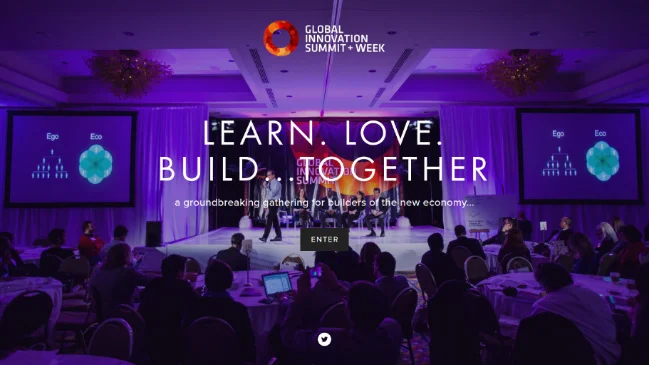 Image Source: innosummit.com
Where: Silicon Valley, California, United States
The Silicon Valley Innovation Summit is the premier annual event for top entrepreneurs and investors. It was inaugurated in the summer of 2003. The summit focused on the high level debate between the attendees and successful entrepreneurs on digital trends.
It supported dozens of companies to grow their business in their early days including Salesforce.com, Skype, MySQL, YouTube, Twitter and many more. All business related people are recommended to attend this technology event to stay up to date with the latest tech news within their industry.
Recommended: Top 10 Biggest Concert Ever
1. CES Conference (Consumer Electronics & Technology)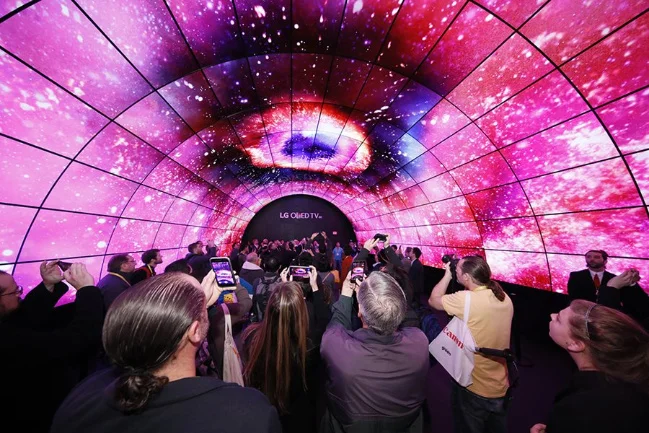 LG OLED TV display at CES 2017
Where: Las Vegas, Nevada, United States
CES is perhaps the most awaited technology conference in the world. The event attracts more than 150,000 tech fanatics, enjoying consumer products from over 4000 exhibitors of which 82% are Fortune 500 companies. Apart from well establish firms, several hundred small startups also showcase their products here. Even though what we can gather from available data, CES is not a typical startup-focused gathering like most of them nowadays, it is kind of essential-event for the international media.