According to Forbes, the total numbers of billionaires in 2017 increased to 2,043 people from 1,810 people a year ago, a straight out 13% jump. This was without a doubt the biggest bump in the list in more than three decades. Well, here is another statistic for you, out of those 2000+ billionaires, less than 1% are black or have black ancestry.
Television executive and American entrepreneur, Robert Louis Johnson became the first African-American billionaire in 2001, when he sold his cable television network BET for $3 billion to Viacom. Since then only a handful African business people have risen to the occasion. Here are 10 black billionaires, most of whom makes a living example of inspiration.
10. Folorunsho Alakija
[youtube https://www.youtube.com/watch?v=rspt8rkWdPw?rel=0]
Net Worth: $1 billion
Nigeria's Folorunso Alakija is a self-made billionaire, who is involved in fashion, printing and oil business. She started her business career by establishing a tailoring company named Supreme Stitches. After witnessing her company's meteoric rise in popularity, she soon launched another successful fashion company The Rose of Sharon Group.
She then entered the oil business in 1993 and currently serves the vice chair of the Nigerian oil company Famfa Oil. In 2015, Alakija was named the second most powerful women in the entire African continent just after fellow Nigerien Ngozi Okonjo-Iweala.
9. Mohammed Ibrahim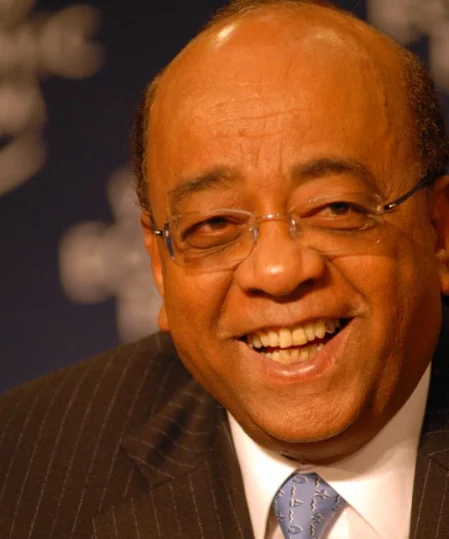 Image Courtesy: flickr
Net Worth: $1.1 billion
The 71-year-old, Sudanese-British billionaire made most of his wealth by selling the telecommunication company Celtel, which he founded back in 1998. Before the deal, the company has already over 24 million subscribers across 14 different African nations. After the multi-billion dollar deal, Mo Ibrahim now spent most of his time promoting better governance in Africa.
His Mo Ibrahim Foundation, recognizes good governance in the continent and rewards over $5 million to the head of the states. The foundation also publishes the popular Ibrahim Index of African Governance, ranking all African nations of areas such as human rights, law enforcement and overall productivity.
8. Michael Jordan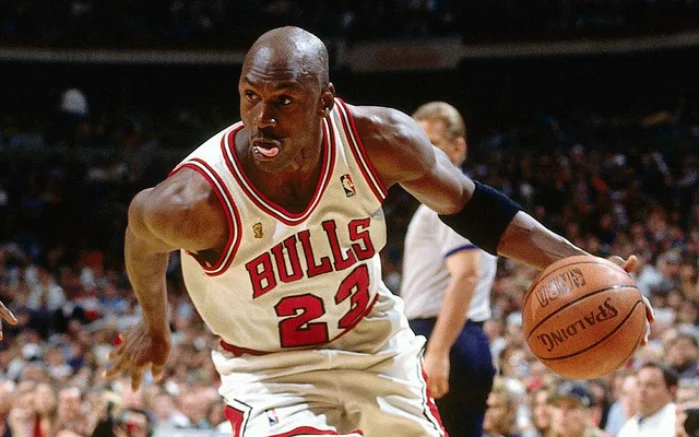 Image Courtesy: flickr
Net Worth: $1.9 billion
Michael Jordan is widely considered as the greatest basketball player of all time. During his playing career, he not only influenced the next generation of players, but popularized the entire NBA brand all around the world. During his 15 year-long career, Jordan was NBA's highest paid player on two occasions.
The majority of his wealth comes from earlier and current sponsorship deals with some of the biggest companies in the sports industry. In 2017, Jordan penned down a $110 million deal with Nike. He also maintains a healthy endorsement relationship with companies like Hanes, Gatorade and Upper Deck.
Alongside several restaurants, he also owns a professional basketball team Charlotte Hornets, which he bought it for about $275 million from Robert L. Johnson in 2010.
7. Isabel dos Santos
Net Worth: $2.2 billion
Isabel dos Santos is the eldest child of Angola's former President Jose Eduardo dos Santos. In 2013, a Forbes article suggested that most of her wealth comes from her father's influence and connections, and he transferred his shares in large national telecom companies and banks to Isabel before his presidential term came to an end.
She first appeared in the Forbes list of richest people in 2013 and was named one of the 100 most influential women in the world by BBC in 2015. She has made huge investments in several Portuguese and Dutch companies such as NOS, SGPS S.A to expand her telecommunication business.
6. Patrice Motsepe
Patrice Motsepe (far left) at the Global Fund dinner held at the Oyster Box hotel in Durban Image Courtesy: flickr
Net Worth: $2.4 billion
Patrice Motsepe is currently the fourth richest person in South Africa. Motsepe became a billionaire in 2008, and entered the Forbes list as the first black South African billionaire. He is the founder of African Rainbow Minerals, a mining company dealing in gold, metals, platinum and other minerals. He also has stakes in Absa Group and Sanlam, both are financial institutions, headquartered in the Cape Town.
5. Oprah Winfrey
Net Worth: $2.7 billion
Oprah Winfrey is the richest African-American and the first black female billionaire in the world. For those who don't know, Oprah is an American producer, philanthropist, and mostly famous for the talk show, The Oprah Winfrey Show, which became the highest-rated TV show in the history of the shows in this genre.
Currently, she serves as the CEO of Harpo Productions and Oprah Winfrey network. Winfrey remained the only black billionaire from 2004 to 2006 and the only black female billionaire till 2013.
4. Robert F. Smith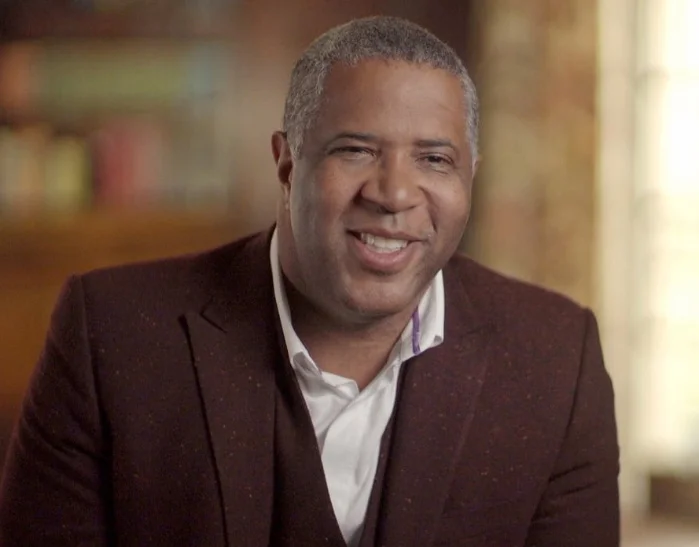 Net Worth: $5 billion
Born in Denver, Robert F. Smith grew up primarily in a middle-class African-American neighborhood. He graduated from Cornell University and earned B.S in chemical engineering. After working at three different companies as a chemical engineer, he pursued MBA from the Columbia Business School.
He then landed in Goldman Sachs, one of the biggest investment banks in the world, where he changed the perception of tech mergers and acquisitions. For most people reaching this far might have been enough, but not for Robert. He left Goldman in 2000 to start his own private equity firm named Vista Equity Partners.
Since its establishment, Vista Equity Partners have been involved in half-a-dozen multi-billion dollar deals including its buyout of TIBCO Software for $4.3 billion. His firm recently reported to have more than $30 billion assets under management.
3. Mohammed Hussein Al Amoudi
Net Worth: $8.1 billion
Mohammed Hussein Al Amoudi is one of the most powerful people in Africa. His enormous wealth makes him the richest Ethiopian and also the second richest Saudi Arabian after Prince Alwaleed Bin Talal Alsaud, because of his Saudi citizenship. He made most of his fortune in the real estate, construction and oil business.
Through his two large holding companies, MIDROC and Corral Petroleum Holdings, Al Amoudi has maintained a large diversified portfolio of businesses in different sectors. He own oil refineries and petrol stations in Sweden and Morocco.
In Ethiopia, he has invested vastly in gold mining and cement industry, though agriculture sector is also in his plans.
2. Mike Adenuga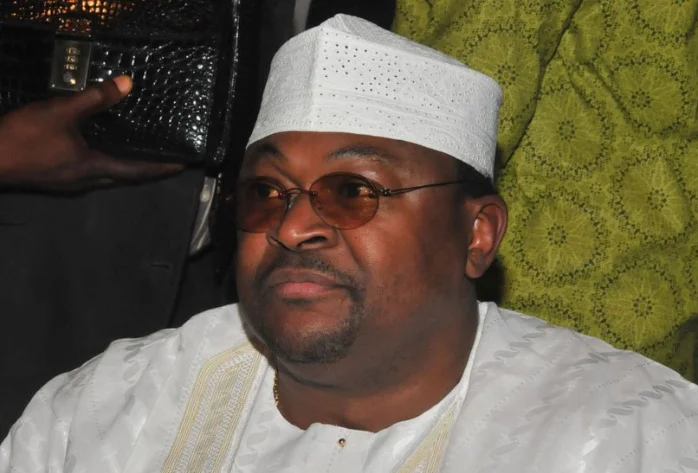 Net Worth: $9.2 billion
Mike Adenuga is the second richest Nigerian and the third richest African in the world. His multinational telecommunication company, Globacom is the second largest telecom service provider in the country with over 36 million subscribers in 2016. Through his company, he also owns majority stakes in Conoil and Equitorial Trust Bank.
He received his MBA degrees from Northwestern Oklahoma State University and Pace University in New York. During his time in the university, he worked as a taxi driver to fund his education. In early 2016, his personal wealth reached $10 billion, however a load of debt and court sanctions tanked his personal wealth in the next year.
Read: 12 Billionaires Who Are Now Broke | Filthy Rich To Bankrupt
1. Aliko Dangote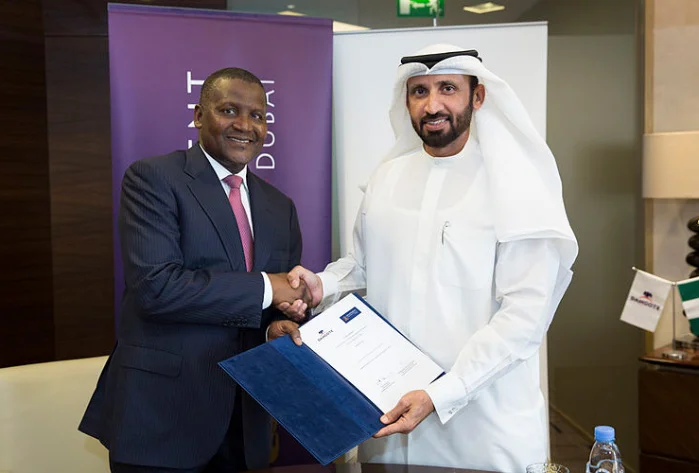 Aliko Dangote (left) with Mohammed Ibrahim Al Shaibani
Net Worth: $13.8 billion
Nigerian billionaire, Aliko Dangote surpassed the Ethiopia born Saudi billionaire Mohammed Hussein Al Amoudi in 2013 to become the richest African in the world. The majority of his wealth comes from the Nigerian multinational company Dangote Group, where he serves as the CEO and Chairman.
Dangote Group is one of Africa's largest and most diversified conglomerates. The company has interests in real estate, food and beverages, construction and oil and gas sector with plans to enter into the telecommunication and steel industry. Currently,  in other African nations such as Senagal, Cameroon, Ethiopia, South Africa and Zambia. He also dominates Africa's sugar and cement markets.
Read: 15 Inspiring Black Inventors Who Changed The World For The Better
According to the Nigerian government, Dangote donated about 150 million Naira, that's US  $750,000 to curb the outspread of Ebola virus. With the help of his foundation, Dangote has made some strategic investments in Nigeria's healthcare and education sector.