An inventor, or innovator, is someone who discovers a new device, method, or form that, in most cases, greatly benefits society. Despite the decades of slavery, torture, and racial discrimination over the years, a few black inventors have succeeded in their quest to do the same.
With the help of the following list of black inventors, we pay homage to those innovators who are either forgotten or lesser-known.
15. Lonnie Johnson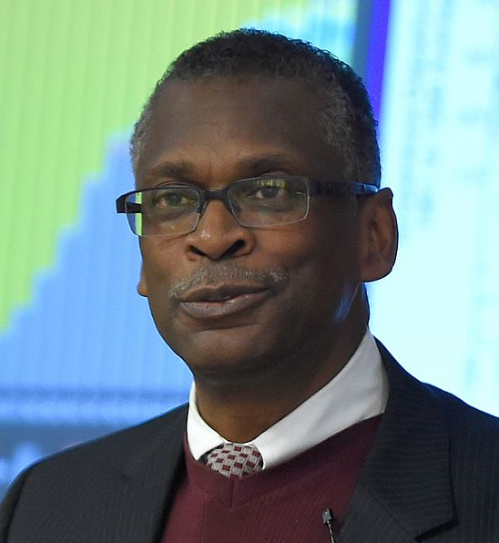 Lonnie Johnson | Image Courtesy: Office of Naval Research
Contribution: Super Soaker Gun (toy)
Have you ever played with a Super Soaker? I am sure you did, but do you know who invented it? The idea of a pressurized water gun/toy was first conceived by NASA and U.S. Air Force engineer Lonnie Johnson.
Johnson, born in the U.S. State of Alabama, was greatly influenced by George Washington Carver, one of the most notable black scientists.
He applied and successfully received a U.S patent for the water gun in 1986. As of now, Lonnie Johnson has more than 80 patents under his name.
The Super Soaker became an instant hit on the markets, generating more than $200 million in sales in 1991. In 2013, Hasbro Inc. paid a total of $73 million in royalties to Lonnie Johnson.
14. Jan Ernst Matzeliger
Jan ernst matzeliger
Contribution: Advancements in shoe making process
Before the 19th century, shoes were primarily made by hands, and it was not until midway into the industrial revolution that machines were introduced in the shoemaking process. One of the first steps towards mechanization of the industry was carried out by African-American inventor Jan Ernst Matzeliger.
Jan Matzeliger was born in Paramaribo, the capital city of Dutch Guiana, on 15 September 1852. At the age of 19, he left his home to work on a merchant ship of the Dutch East Indies company and then settled in Philadelphia, USA. It was during this time he learned about the shoe trade and made his mind that he will dedicate his life to this industry.
Between 1883 and 1899, Matzeliger received multiple U.S patents for his developments in shoemaking. An automatic shoe lasting machine that he developed could produce as much as 700 pairs of finished shoes in a day, compared to 50 pairs by hands of skilled labor.
13. Elijah McCoy
Elijah McCoy
Contribution: Automatic steam engine lubricator
Elijah J. McCoy was a Canadian born African-American engineer known for his contribution to the lubrication mechanism of steam engines in the late 1800s.
His automatic lubricator design efficiently dispenses oil to different parts of a steam engine, including the cylinders, bearings, and axle box mounting to keep them in proper condition without halting.
Elijah McCoy's contribution to the field, however, is disputed by many historians. Important texts on railway lubrication, such as E. L Ahrons' Lubrication of Locomotives, have no mentions of him.
12. Frederick McKinley Jones
Frederick McKinley Jones
Contributions: Vital improvements in portable refrigeration
In 1935, African-American inventor and engineer, Frederick McKinley Jones designed a revolutionary portable air-cooling unit which can be fitted inside trucks or vehicles carrying dairy and other perishable food.
For his invention, McKinley received a U.S patent in 1940 and subsequently co-founded a temperature control unit company called Thermo King.
During his lifetime, Frederick McKinley obtained more than 60 patents, not only for portable refrigeration advancements but also portable X-ray machines, sound equipment, and gasoline engines.
Jones became the first person of African heritage to be elected into the American Society of Refrigeration Engineers in 1944. In the 1950's he was appointed as a consultant to the Bureau of Standards and U.S Department of Defense.
11. George Washington Carver
George Washington Carver | Image Courtesy: Tuskegee University Archives/Museum
Contribution: Alternative crops technique
George Washington Carver was born to a poor slave family in Missouri. Despite his poor economic status, he was able to get a quality education, which was unsurprisingly restricted to the African-Americans at that time. He completed his masters from the Iowa State Agricultural College in botany.
After completing his studies, he went on to work for an agricultural company where he assigned to improve conditions of the land in southeastern Alabama.
There, he developed and implemented crop rotation techniques, which helped farmers improve crop yield while maintaining soil potency.
10. Thomas Jennings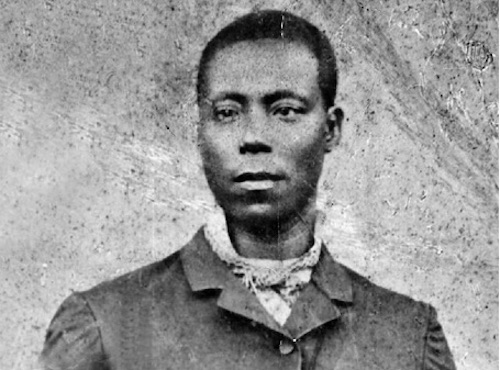 Contribution: Dry Scouring (dry cleaning)
Thomas L. Jennings was one of the first African-American to be granted a patent on his name. Born to a free family, Jennings made his career as a tailor and built a business around it. In 1821, he developed and patented a unique process in which textiles or clothes are washed using solvents instead of water. The process is now called dry cleaning.
Thomas Jennings was also a prominent civil rights activist, having participated in many movements against racial segregation as a leading figure. He founded the Legal Rights Association (New York) in 1855, which fought legal battles against discrimination in New York City.
9. Lewis Howard Latimer
Contributions: An improved toilet system, Improved method for producing carbon filaments
Lewis Howard Latimer was not just an inventor but an excellent patent consultant and draftsman as well. After running away as a slave and serving in the U.S Navy for a short time, Lewis H. Latimer became an employee at a patent law firm in 1865. In less than a decade, he established himself as one of the finest draftsmen in the business. It was Lewis Latimer, who drafted Graham Bell's patent for the telephone in 1876.
As an inventor, he co-engineered an improved version of a portable toilet system in 1874. A few years later, in 1881, he developed carbon filament light bulb, an advanced variant of Edison's paper filament.
7. Marie Van Brittan Brown
Marie Van Brown
Contribution: Home security systems
In today's world, can you imagine your home and office space without surveillance systems? I think we all know the answer to that. And that's what Marie Van Brittan Brown thought before coming up with the concept of 'home security system.'
Her security system consisted of a camera (fitted inside a peephole) and a two-way microphone, both of which are connected to an in-house t.v set. It enables homeowners to verify the person on the other side of the door visually and/or audibly.
What started as gadgetry for domestic use, quickly became popular in workplaces as companies began using the very surveillance technique. For her ingenious invention, Brown was awarded by the National Science Committee.
6. Patricia Bath
Contributions: Laserphaco Probe (used for treating cataracts)
Born in Harlem, Manhattan, Dr. Patricia Bath was the first female doctor to obtain a patent for medical equipment. In 1981, she devised a medical instrument known as the Laserphaco Probe, which increases the performance of laser devices during cataract operations.
The device quickly became an international standard to treat cataracts in patients. She currently holds four different patents related to this device.
5. George Robert Carruthers
George Carruthers (center) with members of the Lunar Surface Ultraviolet Camera
Contribution: Ultraviolet spectrograph
George Robert Carruthers is an African-American physicist and inventor who spent most of his life in the U.S. Naval Research laboratory in Washington DC. While working for the U.S. NRL, he devised the far-ultraviolet spectrograph/camera, which was effectively used in the Apollo 16 mission. Before this, Dr. Carruthers invented an electromagnetic "Image converter," for which he received his first patent in 1969.
Robert Carruthers is an honorary member of multiple scientific societies, including the American Astronomical Society, the American Institute of Aeronautics and Astronautics (AIAA), and the American Geophysical Union, and the National Society of Black Physicists.
In 2013, he was awarded the National Medal of Technology of 2012 by former U.S. president Barack Obama.
4. Otis Boykin
Otis Boykin ink drawing biographical sketch | Image Courtesy: U.S Department of Energy
Contribution: Various electrical resistors and control unit of cardiac pacemaker
Otis Frank Boykin was born in Dallas, Texas, to an average family. Frank's mother, Sarah, died due to heart failure when he was just a year old. It was this tragic incident that inspired him to help improve the existing artificial pacemaker at that time.
His work on electronic resistors is second to none. In the early 1960s, Boykin was able to develop more efficient prototypes that could operate in higher temperature and pressure.
Today, variations of his resistor designs are used in technologies such as radio, t.v sets, computers, pacemakers, guided missiles.
3. Annie Malone
Contribution: Cosmetics and Haircare products
Annie Turnbo Malone was an American inventor and businesswomen, who build one of the most successful line of cosmetic products, curated specifically for the needs of African-American women.
It was her childhood interest in chemistry and hair care that led Annie Malone to develop her own line of hair care products. Soon, her company started producing and marketing other cosmetic products such as special oils and hair straighteners.
She was one of the first women of African-American heritage to become a millionaire.
Read: 16 Famous and Greatest Mathematicians
2. Dr. Shirley Jackson
Dr. Shirley Jackson alongside former US president Barack Obama | Image Courtesy: president.rpi.edu
Contribution: Valuable researches on fiber optic cables and important cell technologies
Shirley Jackson is perhaps one of the most prominent female physicists and engineers in the United States. She became the first woman of African descent to claim a doctorate from MIT, and only the second in the country to earn a Ph.D. in physics.
Though not an acclaimed inventor, Shirley Jackson headed numerous researched projects during her time AT&T Bell Laboratories.
Her research played a crucial role in the development of technologies such as touch-tone telephone, fiber optic cables, and caller ID technology, to name a few.
1. Mark E. Dean
Contribution: 16 bit ISA bus and one-gigahertz computer processor chip
Do you remember IBM's original personal computers in the 1980s that started all? Yes, that bulky system with RGBi monitor display and a maximum memory of 256 KB? Well, if you do, then you should thank computer scientist Mark E. Dean for this machine. Born in Jefferson City, Tennessee, Mark Dean started showing glimpses of his love for technology since his childhood days.
Read: 15 Scientists That Are Not Rewarded Fairly For Their Contribution
After graduating from the University of Tennessee, he went on to Florida Atlantic University (FAU) and then received a Ph.D. in electrical engineering from Stanford University. During his time at IBM, Dean, along with other researchers, developed the 16-bit internal bus or ISA bus for IBM PC.
He was also one of the computer scientists who help design the first gigahertz chip. To this date, Mark E. Dean holds over 20 different patents for his various inventions. For his efforts, Mark Dean was inducted into the 1997's National Inventors Hall of Fame.