A company is all about innovation and dedication which makes it a successful venture. In the last three decades, an extraordinary number of talented and motivated people found there way into the field of technology. Among the big dogs in the field of innovation, Apple.Inc is surely one of the biggest. On numerous occasions employees left the firm to start their own entrepreneurial ventures.
Recently, Ron Johnson an ex-senior vice president of retail operations at Apple Inc. has started a new company called Enjoy, which helps online businesses to increase the user interaction with online products. According to a thread on Quora, Apple employees comes just second to Google in terms of notable startups. Scroll down to read more about 12 successful companies that have been founded by former Apple Inc. employees.
12. Salesforce.com
Salesforce.com is an American cloud computing company based in San Francisco California. It is one of the most highly valued cloud computing companies in United States with over $55 billion market cap. The company was formed in 1999 by a former Oracle executive and a assembly language programmer at the Macintosh division of Apple computers Marc Benioff.
In an interview, Marc said that it was Steve Jobs who inspired him to start his own venture. In 2013, the Fortune Magazine ranked it one of the 100 best companies to work. Recently, they acquired 'Quip' a collaborative productivity software for US$ 750 million.
11. Flipboard
Flipboard is a social network mobile app co-founded by ex-Apple employee, Evan Doll. He was a senior engineer at Apple before he left the company in 2009. The app is available in over 20 languages and allows user to collect information from different website and make their own magazines. The application received positive reaction for its design and features. It uses feeds of any information source(s) and widely appreciated as a personal magazine. In 2010, it was selected as the iPad app of the year.
10. Ubiquiti Networks
Photo credit: Forbes
Ubiquiti Networks is a technology company which manufactures wireless products with the aim of bringing affordable internet access to the emerging tech markets. The company is headquartered in San Jose, California. It was founded by Robert Pera in 2005 who worked as an engineer at Apple Inc. He is also the owner of the Memphis Grizzlies, an American professional basketball team based in Memphis, Tennessee. In 2011, he became one of the youngest billionaires in the world.
9. Path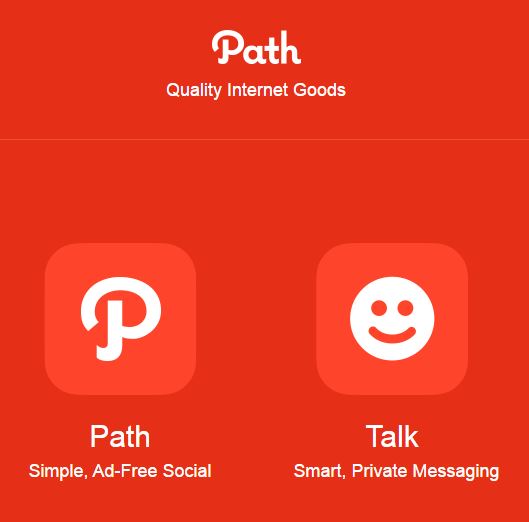 Path is a social networking service which allows photo sharing and messaging. It was co-founded by a former Apple employee, Dave Morin. Dave is an American entrepreneur, angel investor and also a former manager at Facebook where he co-created the Facebook platform and Facebook connect. The app now attracts millions of users worldwide and competes with other photo sharing giants like Instagram. They began with an iPhone application and now it is also available for Windows and Android phones.
8. StockTwits
It is one of the most popular social media platform specially designed for investors and entrepreneurs. StockTwits is co-founded by Soren Macbeth, an ex-Apple security analyst in 2009. Following the launch, withing a year StockTwits received positive reviews. As of 2013, StockTwits have more than 230,000 active members and considered a best platform to learn about how to invest in stocks. In 2012, the Fast Company named it one of the most innovative companies in finance.
7. Nest Labs
Nest Labs designs and manufactures smart home automation including thermostats, smoke detectors etc,. Nest Labs was founded in 2010 by two former Apple employees Tony Fadell and Matt Rogers. Tony Fadell also worked with many other consumer electronics firms such as Sony and Philips. On 13th January 2014, Google acquired Nest Labs for $3.2 billion, but allowed to keep the brand name. Currently, its products are only available in the United States, United Kingdom and Canada.
6. Inkling
Inkling is an California based enterprise producing online based tools such as authoring platform and other digital contents over the internet. A long term Apple employee and marketing manager Matt Maclnnis alongside Josh Forman, and Robert Cromwell founded it in 2009. In his days in Apple Inc., he heard rumors about a new and innovative device (later known as iPad).
He believed that the device had potential to host next generation interactive electronic textbooks. So he left and decided to make his own company around a new system which host e-books, months before the actual release of iPad. After the official launch of iPad, Inkling starts gaining popularity. In Feb 2013, they create 50 books for college students of the California which are absolutely free for the first year.
5. Hotmail
Hotmail was a web based email service, founded in 1996 by two ex-Apple workers Sabeer Bhatia and Jack Smith. It is one of the world's first mail services. A year later of its foundation, it was acquired by Microsoft for around $400 million and launched as MSN Hotmail, later it was re-branded as Windows Live Hotmail. Jack Smith had also served as a Director of Engineering of Microsoft, heading its Hotmail engineering division, and then developing next generation Internet software infrastructure projects. In 2007, he was announced as the CEO of Proximex.
4. Electronic Arts
Trip Hawkins, the founder of the Electronic Arts was also a former employee of Apple. He was a director of strategy and marketing when he left the company in 1982. Electronic Arts is now considered as one of the world's largest gaming company. Some of its gaming series like Battlefield, FIFA, Burnout and Crysis series are popular worldwide.
Trip had a successful career running the company. Apart from EA, he is also known for The 3DO company and Digital Chocolate (both gaming company). Currently, he is working on his new startup, "If You Can" which aims social and emotional development in children and allows teaching in an educational environment.
3. LinkedIn
LinkedIn is the world's biggest business based social networking service. Founded on December 14, 2002, and launched on May 5, 2003, it is mainly used for professional networking. As of March 2016, LinkedIn has more than 433 million accounts, out of which more than 106 million are active.
Read: 16 Most Expensive Deals in Tech Industry
Among the founders of LinkedIn, there was a ex-Apple employee Reid Hoffman who also serve as the executive chairman of the company. On June 13, 2016, Microsoft announced that it will acquire LinkedIn for a whooping $26.2 billion, a deal expected to be completed by the end of 2016.
2. NeXT and Pixar
Photo credit: wikimedia
Also Read: 10 Extremely Successful Companies Started in Garage
NeXT and Pixar were founded by the god himself. After he was forced out of the Apple co. in 1985, Steve Jobs co-founded the NeXT Inc. In 1988, they launched their first computer which was highly appreciated for its operating system and design. After a year of NeXT foundation, Steve went on to became a major shareholder in Pixar Animation Studios, which was later acquired by Disney in 2006. In 1996, the Apple Inc. purchased NeXT for $429 million and according to an agreement, Steve returned to Apple.
1. Android
Recommended: 7 Creative Ideas that got People Rich in No Time
Android Inc. was founded in October 2003 by Andy Rubin who worked for the Apple Inc. between 1989-1992 as a manufacturing engineer. He is also popular as a co-founder of Danger, a company specialized in mobile computing service. In 2005, Android was acquired by Google. Its popular logo was designed by Irina Blok in 2007.
As of 2014, Android is the highest selling operating system which is more than Windows, iOS and OS X combined. Android reveals that there are over one billion Android users all over the world. Recently on 30th October 2014, Andy left Google to start a new firm that helps hardware startups.