Limousines (limos for short) are among most luxurious cars in the world. Simply, it's an extension of a large car. There are more than 4,000 limousine companies with 43 thousand employees. A lot of hard work and care are needed to produce these amazing machines. It's not just a car, in the USA, limousine drivers require a different license and a specific test.
The price of limousine ranges from $300,000 to 20 million. The exterior is made to match like other cars and interior is customized according to the customer's convenience. Let me introduce you to the best limousines in the world. They all are ranked according to the engine performance and brand's luxurious features. Moreover, the price tag is not fixed, as it varies according to the personal customization.
15. Infiniti QX56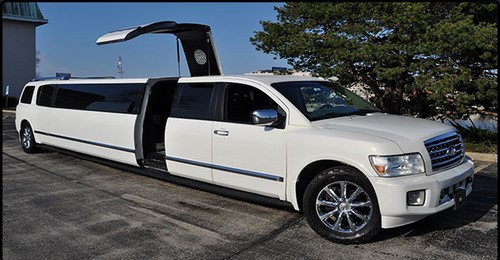 Image Source
Infiniti QX56 is a cool and unique SUV limousine, designed by a Moonlight design team with all luxury features. Infinity says that this is one of a kind and the largest premium SUV available in the market. It has a bright white exterior finish and single window design to make it a real one of a kind.
14. Triple Axle Hummer Limo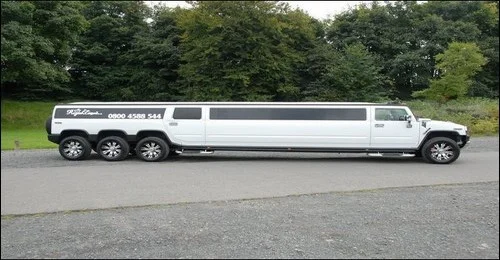 Image Source
The Triple Axle Hummer limousine is one of a kind and it has all features that are necessary for a luxury limo. This is the biggest hummer limo and one of the most exclusive limousines ever built. It features scissor doors, space for 32 passengers, VIP lounges, a big plasma TV, dance floor and bars.
13. Ferrari 360 Modena
Image Source
The Ferrari 360 Modena limousine has cool design which was created by cutting an original Ferrari 360 and adding extra seats. This is the second fastest limousine with the maximum speed of 266 km/h. There is only one model (till date) and its price is estimated at $390,000. Dan Cawley designed this car because he wanted to experience the ultimate feeling in Ferrari limo.
12. Longest limo in the world
Image Source
Total length is more than 30 metres (100 feet). The Limo was created as a project to make world's largest car (100 feet limo). It is not available for purchase but this limo is worth around $4 million. It contains 26 tires, 5 rooms for passenger, Jacuzzi, sundeck, 10 beds and a Helipad.
11. Bmw 7 series limo
Image Source
The BMW 7 series limo is not officially produced by the company. The car is customized according to customer's requirement. Long length customized limo has far better look than simple 7 series but you have to spend million to get this one.
10. Grand Prix Limousine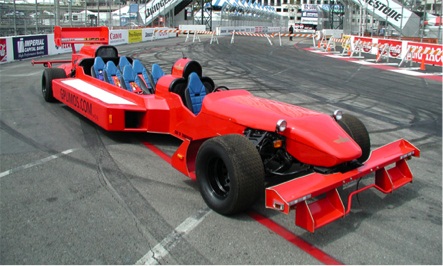 Image Source
Grand Prix Limousine is the fastest street legal limo in the world. The car has a maximum speed of 300 Km/h. It also holds the Guinness World Record for the highest speed of limo. Seven seats including one for driver are available in this super car. Fourteen international patents are still pending regarding this design.
9. Jaguar Limo
The material used in building Jaguar Limo is reserved for expensive cars and other vehicles in the world. This one is latest and elegant stretch limousine ever created. Additives like 6 LCD screens, solid private divider, Ultra Suede Headliner, Twisted Maybach Ceiling enhance the car's comfort.
8. The Midnight Rider
This is the world's largest limousine and holds the Guinness World Record as the world's heaviest limousine. The midnight rider was originally conceived and designed in 1986. Its rich crafted design gives you luxury travel. It is 70ft long in length and 13ft tall with 22 Low profile wheels. The interior is decently decorated by Pamela Bartholomew-Machado with sumptuous fabrics, polished brass and mirrored wood with a capacity of 40 passengers.
7. Lamborghini Limousine
The Lamborghini is known for its superpower, speed and design. It is an Italian manufacturer of sports car founded in October 1963 by Ferruccio Lamborghini.  The new Lamborghini Aventador limousine is built with the finest materials including plush leather interiors, plasma screens, champagne bars, heated seats and much more.
6. Chrysler 300 Limousine
Image Source
The Chrysler 300 limousine is the limo version of Chrysler's family car. It is powered by a 6.4 L eight cylinder engine which generates 180 horsepower. This is also known as wedding limo as it is mostly used in weddings and prom. This cool and gorgeous limo can seat up to 10 people. It features single window and modern interior design.
5. Maybach Limos
Maybach represents a masterpiece of modern technology. The company was founded in 1909 by Wilhelm Maybach. The car is customized according to the customer and may cost you more than 5 million. The brand is known for its luxurious looks but it can also give you an experience of sport vehicle. The Maybach Limos can accelerate 0 to 60 mph (0 to 97 km/h) in 5.3 seconds.
4. The Batmobile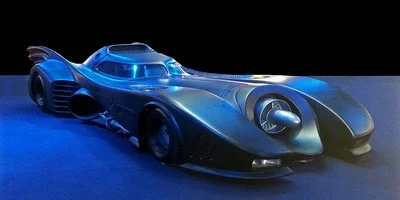 Photo credit: Wikipedia 
The Batmobile is an automobile of the DC comic superhero Batman. The car evolved along the character and now really exists. Its design is based on a Corvette. The car has some extraordinary feature like rear flaps to assist brakes, Rocket launcher, jet engine, safety connection to gasoline control, missile launcher and both front and back wheel can eject in case of vehicle damage. Only single unit was produced so, its price is not unveiled but estimated at around $4 million.
3. Rolls Royce limo
Image Source
The Rolls Royce Phantom Limousine is one of the most luxurious cars in the world. The company was founded in 1906, and split into Rolls-Royce PLC and Rolls-Royce Motors in 1973. Phantom limo comes equipped with fiber optics, lasers, mirrored ceiling panels, CD stereo and a full beverage bar with a capacity of 14 passengers. They are especially popular for some special occasions such as weddings, prom so, these are also known as prom or wedding limos.
2. Toyota Century Royal
Image Source
The Toyota Century Royal is the official car used by the emperors of Japan. Since 2006, only four cars have been produced and each one costs over half million dollar. Its design is based on the Toyota Century limousine. It is powered by a 5 L V12 engine that produced the power of 276 horsepower. It also has all security features including bullet proof and granite proof glass to protect the royal family of Japan.
1. The Beast
Photo credit: Wikipedia 
It is reserved for the president of the United States since 1930. It is equipped with military grade armor (5 inch thick), run flat tires, leak proof tank to prevent explosion, automated firefighting system, sealed against biochemical gas and has its own oxygen supply. The current model is the advanced version of Cadillac One. At a time, seven people can seat including the president. Its price tag has not been announced yet but it is assumed to cost around $1 million.