The gaming industry has evolved a lot in the last couple of decades. There was a time when gaming was difficult. That was an era of heavy machines and bulky video game stations, when gaming was considered a costly hobby. Now the time has changed, technology has completely turned the wheels of the gaming business.
The widespread adoption of Android and iOS devices has led to some major changes in the retail portable game category. As the smartphone and tablet sales are increasing every year, the game app downloads as well as cloud gaming is gaining popularity. However, smartphone games that require no internet connection are still preferred by most of the users. Overall, the future of mobile gaming seems very bright indeed.
Today, we are going to uncover lots of interesting facts and stats about mobile gaming that will surprise you a bit. Let's begin.
1. The First Mobile Game
The First mobile game was released in 1994. It was pre-installed as Tetris variant on a mobile phone named Hagenuk MT-2000. It's a tile-matching puzzle game, developed by Russian game designer Alexey Pajitnov.
3 years later, in 1997, Nokia launched Snake, which was very successful and became one of the most played video games, and is found on over 400 million devices worldwide. It is still available on Lumia smartphone.
Nokia also introduced the first multiplayer gaming experience on its 6110 Nokia model. It was two-player version of Snake game that could be played between 2 Nokia 6110 devices via infrared port.
In fact, the first dedicated gaming mobile was launched by Nokia only. They revealed Nokia N-Gage in 2003, and its top selling game was "Creatures of the Deep".
2. Revenue
Mobile gaming revenue grew to $11.9 billion in First Quarter of 2017, a 53 percent increase than last year. Google Play revenues are climbing at a much faster rate as compared to Apple App store, at 83 percent ($2.9 to $5.3 billion) versus 35 percent ($4.9 to $6.6 billion), according to SensorTower blog.
3. Highest Grossing Game
As of 2014, more than 500 million people had installed 'Candy Crush Saga'. Their publisher, 'King', reported a revenue of $493 million over a 3 month period.
One of the top developers Supercell, who have published some most popular games like Clash of Clans and Boom, reported $1.7 billion revenue in 2014.
4. Engagement and Demographics
Mobile games rank second, after the social media in terms of time spent on apps. Users spend around 1.15 billion hours every month playing games on their smartphones. An average gamer spends approximately 24 minutes each day playing games. This explains some of the business dynamics that why publishers are focusing more on mobile gaming platforms.

The top 3 game publishers shared their data of March 2016, which shows a quite surprising fact  – majority of the players are women.
5. Who Pays How Much?
Publishers have to take extensive care while acquiring new users, since the majority of them do not buy anything. According to a report, only 0.19 percent of all players contribute 48 percent of revenue.
A report also showed that only 3.5% of the gamers make in-app purchases, and the rest don't buy anything or like to play free games that do not need a WiFi connection (and don't show any advertisement).
6. Revenue Level
Most of the game app businesses are not sustainable at current revenue levels. Although 80 percent of store revenues come from games, only 33 percent of developers make games, and 57 percent of games make less than $500 a month.
On the other hand, some big publishers like Rovio, developer of Angry Birds, is now not just a mobile app development company, but it has turned into an entertainment company that sales gadget and all types of angry bird toys. Their annual revenue of 2017 is more than $220 million.
Read: 35 Best GBA Games OF All Time | Bring Your Childhood Back
7. Mobile Gaming Market
According to a study, as of the 2nd quarter of 2016, 29.8 percent of global mobile game installs happened in China, while further 10.3 percent were attributed to the U.S. Moreover, the worth of the mobile content market is expected to reach 8.2 billion in 2018, in North America.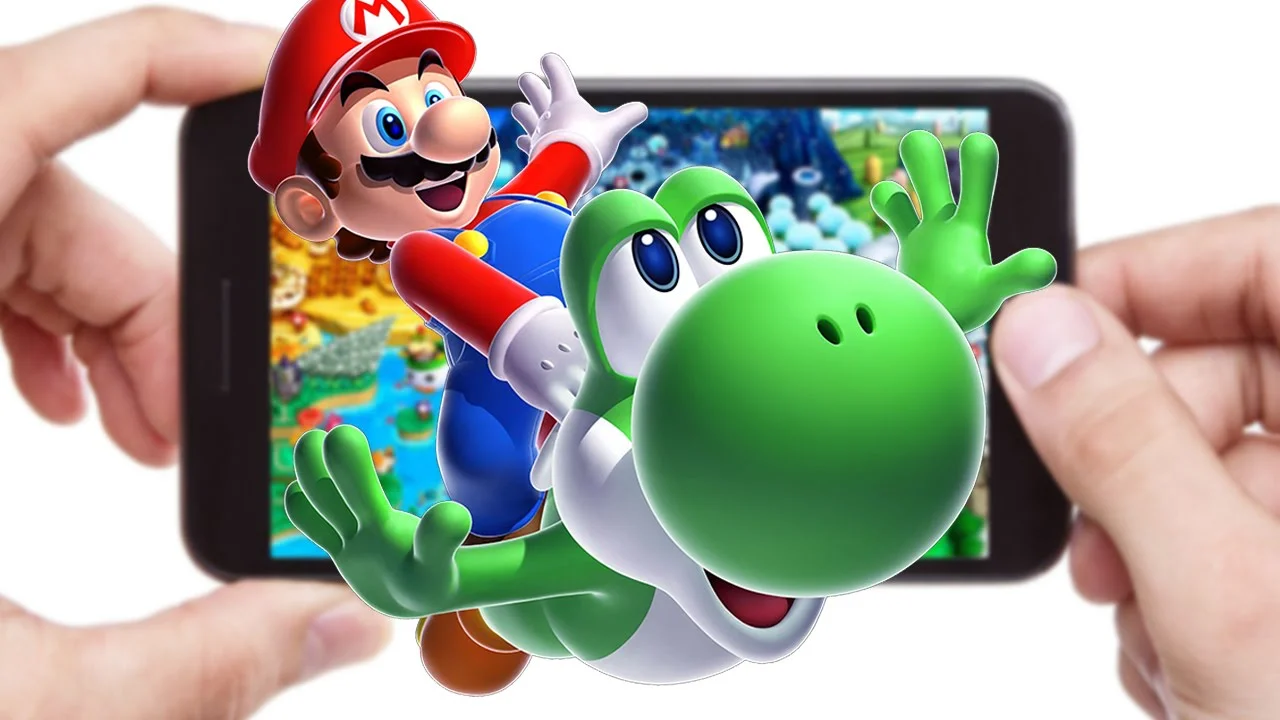 8. Leading Genres
As of July 2016, arcade games were the most popular genre of mobile games in United States, with 63.1 million downloads, followed by action games which recorded 61.5 million downloads. This data is based on 80.7 monthly active users. Moreover, gamers in U.S were believed to play an average of 3.6 games per month.
9. Strategy of Professional Developers
Most gamers are engaged more during the first stage of the play, and this increases their chances of turning into paid user. In order to make a game successful, developers have to deal with each level very carefully. You can't make games extremely tough in the first stage only, as players will uninstall the app if they can't proceed further. At the same time, you can't make it easy, as players will get bored if they won't find it challenging.
To deal with it, many professional developers employ certified psychologists to help them with the tutorials and game start issues. Also, in order to optimize monetization process, many developers use the checkout process on popular credible websites like Amazon and eBay.
10. Marketing Done Right
Big Companies like Chillingo, Rovio and BigFish do not spend money on advertising, still they manage to reach the 'top 10' in the US App store. Instead of advertising new application, they use their existing popular apps to promote the new ones.
11. Technology
Although HTML5 is considered the latest technology for developing games, it's not suitable for designing high end games due to performance issues. Objective C and a modern programming language Swift are selected by Apple to develop apps and games that are scalable and robust. It's fully integrated into all iOS and MacOS frameworks, and precisely deal with I/O, graphics and display functions. In case of Android apps, Java and Kotlin are the most preferred languages.
Read: 13 Most Influential and Famous Video Game Designers
12. Games Improve Mental Flexibility
Researchers at the University of Lowa discovered that mobile app gaming keeps your brain sharp, as you get older, for up to 7 years longer.
A study, commissioned by Francisco gaming site, demonstrated that players who are part of the Millennial generation are more optimistic, financially successful and socially conscious as compared to non-gamers.
Also, a study carried out at Nanyang Technological University showed that adults who played physics-based puzzle game 'Cut the Rope' regularly, for around an hour a day, had improved executive functions.