WhatsApp is the most popular messaging app, with more than 2.24 billion active users. The key reason behind its massive popularity is its simple user interface and free availability worldwide. Plus, it creates a bridge between iOS and Android users, allowing them to instantly share files in different formats like images, documents, and videos.
It was founded in 2009 by two former employees of Yahoo!, Brian Acton and Jan Koum. The goal was to build a simple messaging app with no ads, no games, and no gimmicks. After over 14 years, WhatsApp still sticks to this model.
But how does WhatsApp make money? How their business model has evolved over the years, and who are their competitors? We've tried to answer these questions in the easiest way possible.
Short Answer:
WhatsApp earns money by charging companies for its Business API. Companies of all sizes and types can use the API to automate their sales processes and support.
A small portion of revenue comes from transaction fees on WhatsApp Pay. While it's free for users to transfer money to family and friends, businesses are charged a 3.99% transaction fee. Currently, WhatsApp Pay is only available in Brazil, India, and Singapore.
WhatsApp's Initial Revenue-Generating Model
WhatsApp revenue-generating model is different than its competitors. It started as a 'freemium' service, where users could send/receive texts for free for the first year and then renew the service by paying $1 for a year.
This subscription-based model was quite successful — at its peak, WhatsApp had nearly 700 million monthly active users across the world.
In 2016, two years after the acquisition, Facebook (now Meta) ditched this model to focus on increasing the user base. It proposed a new strategy to earn money without putting ads on the app.
More than a year later, both cofounders left WhatsApp over several disagreements on the proposed revenue-generating strategy and user privacy.
If WhatsApp had continued operating under the old subscription-based model, its annual revenue would be about $1.1 billion (assuming 50% of its users paid the renewal fee).
The new strategy, however, has been proven equally successful. WhatsApp generates over $900 million in annual revenue and is the ubiquitous leader in the messaging industry. It holds the number one spot in top messaging apps in over 65 countries.
How does WhatsApp make money now?
Meta has rolled out multiple services to monetize WhatsApp efficiently. The two most prominent monetization channels are Business API and WhatsApp Pay. Let's discuss each in detail.
WhatsApp Business API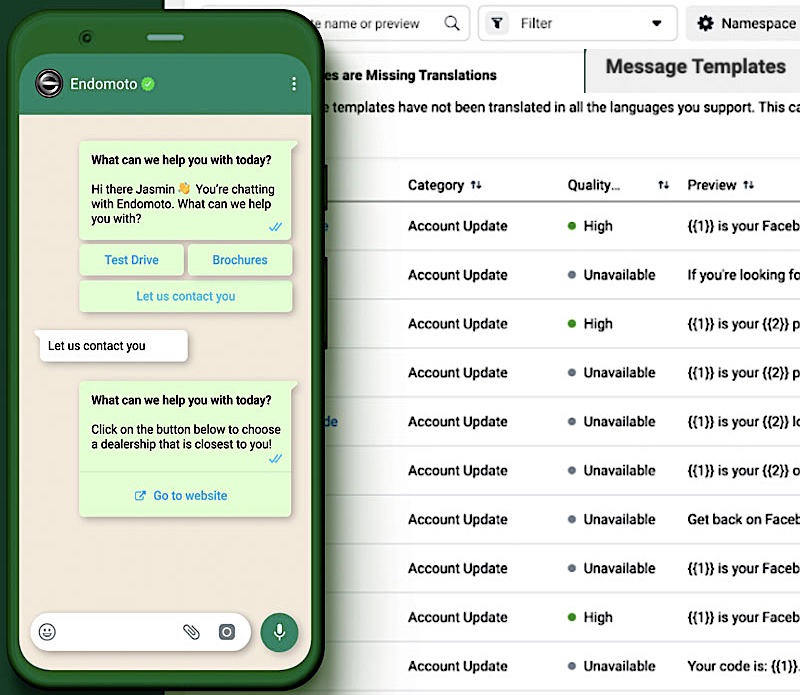 In 2018, WhatsApp released its Business API, allowing companies of all sizes to connect with their customers at scale. Companies can utilize agents and bots to interact with customers manually or programmatically. They can also integrate APIs with multiple backend systems, like CRM and marketing platforms.
WhatsApp Business has three types of APIs
Cloud API

— It allows businesses to send/receive messages to/from customers using Meta's cloud-based servers. Since Meta hosts the API, businesses can save the cost of managing their own servers and scale easily as the customer base grows over time.

On-Premises API

— It allows businesses to send/receive messages to/from customers using their own servers.

Business Management API

— It enables businesses to manage their WhatsApp account settings and get custom status updates.
Once the Business account is set up, it is easy to start conversations with customers, send purchase updates, and offer quick, personalized service through the channel customers prefer to be reached on.
To prevent spam, WhatsApp doesn't allow businesses to send texts to unknown numbers. They can only send messages to users who have contacted them first.
All Business conversations fall into two categories: User-initiated and Business-initiated.
If a user sends a message and a business replies within 24 hours, it will be called a user-initiated conversation. If the business replies after 24 hours or sends a message first, it will be called a business-initiated conversation.
Both users and businesses can exchange details, including template messages, images, and phone numbers. Businesses are charged for a 24-hour conversation session. If the conversation lasts more than 24 hours, businesses pay additional charges (based on the number of messages sent).
This 24-hour window encourages companies to speed up their response time and improve customer satisfaction. This, in turn, increases the chances of both parties (retailers and customers) to continue using WhatsApp.
The first 1,000 messages are free every month. Then, up to 250,000 messages cost $0.0085 each, the next 750,000 messages cost $0.0083 each, the next 2,000,000 cost $0.0080, and so on. Basically, the more texts a business sends, the cheaper the rate is.
WhatsApp also partners with big firms (like Twilio, Zoko, and Haptik) to deliver its API.
WhatsApp Pay
Meta has been trying to integrate a payment solution since 2018. In 2020, they released WhatsApp Pay in specific regions of Brazil and India.
It is a simple P2P payment feature that allows users to send and receive payments directly from the messaging app. All they need is to link their bank account with the app where the funds are withdrawn or deposited.
WhatsApp doesn't store users' bank or card information. Like Paypal and Venmo, money transferred via this platform is extremely secure.
While users can transfer money to family and friends for free, businesses are charged a small percentage for each transaction. When business accounts receive money, they are charged 3.99% per transaction.
WhatsApp payment service is currently only available in Brazil, India, and partially in Singapore (for business transactions only). The web (browser-based) interface doesn't support this feature as of now.
In order to encourage more users to use WhatsApp Pay, the company offers exciting cashback rewards of up to $0.4. Users can redeem rewards by sending money to three different people in their contacts.
Funding and Acquisition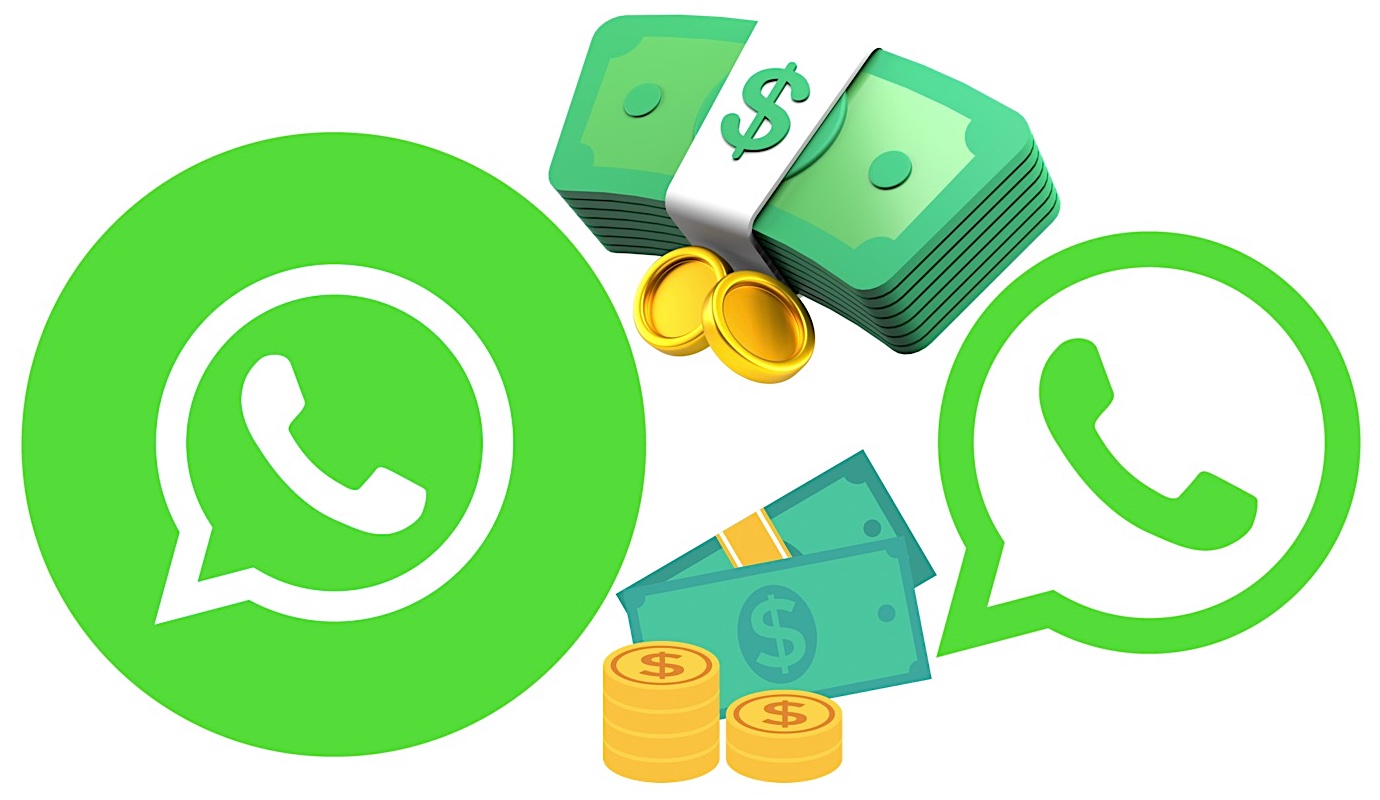 In 2009, Jan Koum listed the second version of WhatsApp on the App Store. It was an instant success — the number of active users suddenly jumped to 250,000.
A few months later, Brian Acton raised $250,000 from five ex-Yahoo! employees. With this seed funding, he became the co-founder of the company.
In 2010, Google made several offers to acquire WhatsApp, but both companies never came to an agreement.
In April 2011, WhatsApp closed its Series A round funding. Koum and Acton agreed to raise $8 million from Sequoia Capital after eight months of negotiation. They diluted about 15% of the company.
In February 2013, WhatsApp reached a milestone of 200 million monthly active users. The company is now operating with 50 employees.
In July 2013, WhatsApp closed its Series B round, allowing Sequoia Capital to invest another $50 million at a valuation of $1.5 billion.
By the end of 2013, WhatsApp had 400 million active users. However, the company was still making losses.
In February 2014, Facebook acquired a 100% stake in WhatsApp for a whopping $19 billion (roughly equivalent to 12% of Facebook's market capitalization in January 2014). The company paid $12 billion in stock, $4 billion in cash, and $3 billion in restricted stock units (would be paid over four years).
Read: 33 Biggest and Most Expensive Tech Acquisitions Of All Time
Interesting Statistics
WhatsApp has become a popular tool for both personal and business communication. It's a fast, simple, secure messaging app for over 2.413 billion people.
For businesses, WhatsApp is a real-time communication channel. While people don't usually open their emails right away, more than 75% of WhatsApp messages are read in the first five minutes. Moreover, WhatsApp messages have a 98% open rate and 55% click rate, on average.
There are several other interesting facts and stats that make WhatsApp an invaluable asset for both parties (merchants and users).
App downloads and availability
WhatsApp is available across 180+ countries in over 20 languages. The app has been downloaded more than 5.7 billion times across Android and iOS devices.
Number of messages processed every day
More than 100 billion messages are sent on Whatsapp every day. The majority of these messages are private (exchanged between friends and family). However, since the release of WhatsApp Business, a significant number of conversations have happened between businesses and customers.
Time spent on WhatsApp
On average, a user spends 38 minutes per day or 19.4 hours per month on WhatsApp. The number is higher (21.3 hours per month) in developing countries like India.
Demographics
Contrary to general belief, the app is most famous amongst the people of age group 26-35 and least famous amongst younger audiences aged 15-25.
In the United States, people between 26-35 years account for 27% of the total WhatsApp users in the country. About 50% of users access the app at least once a day, 78% access it once a week, and 91% access it once a month.
WhatsApp Business
More than 50 million businesses use WhatsApp Business. The app helps companies increase sales by 127% and improve customer service by 225%, on average.
About 175 million users contact a business every day, and 52% of users prefer WhatsApp to track orders, appointments, and webinars. Nearly 40% of users prefer WhatsApp to get customer service, while 22% use it to receive promotional or reward offers.
Low marketing cost
Unlike other marketing platforms, WhatsApp is a highly affordable option. For small businesses, it costs almost nothing compared to the ROI they can achieve by marketing products through this channel.
Direct Competitors
While there are thousands of messaging apps available on the Google Play Store and Apple App Store, some give tough competition to WhatsApp.
1) Facebook Messenger has made its own mark on the industry, and the latest figures indicate that it is among the top five 'active' social media platforms, especially in the United States. It has at least 931 million monthly active users across the world, of which 44.8% are female.
2) Telegram has reached 550 million monthly active users and 55.2 million daily active users. On average, people spend 2.9 hours on the app every month. Many famous political leaders have official channels on Telegram, including the president of Brazil, Mexico, Ukraine, and Turkey and the Prime minister of Singapore.
3) Signal offers a feature-rich service without compromising the core benefits of privacy. It is funded by Brian Acton, the co-founder of WhatsApp. The app has been downloaded more than 125 million times and has over 40 million monthly active users.
4) Viber is one of the most popular instant messaging apps with a strong foothold in parts of Europe and Southeast Asia. It has over 1.16 billion unique users across 193 countries. An average user spends 35 minutes per day on the app and sends 30 messages per day. Furthermore, almost 90% of Viber messages are opened within 3 minutes.
Read: 15 Best WhatsApp Alternatives Of 2023
Frequently Asked Questions
Is WhatsApp really safe?
Yes. WhatsApp uses end-to-end encryption to protect texts, images, audio, videos, documents, and other files you share on the platform. This means no one outside of your chatbox, not even WhatsApp and Meta, can view your content.
However, end-to-end encryption technology cannot guarantee absolute privacy by itself. Make sure you've enabled the 2FA setup, which stops your account from being hijacked. Also, be aware of who has physical access to your smartphone and laptop.
Can you invest in WhatsApp?
No. WhatsApp is not separately traded on the market. However, you can invest in its parent company Meta.
Meta's main products and services include Facebook, Instagram, WhatsApp, Messenger, Meta Quest, Mapillary, and Horizon Worlds. So buying Meta stocks means investing in all these products.
Do proper research before making any decision.
Instant messaging app market size
The global instant messaging app market size will exceed $89.5 billion by 2032, growing at a CAGR of 10.6% from 2023 to 2032. The inclination toward the use of mobile phones, tablets, and laptops will boost the market.
Moreover, the rise of Chinese apps like WeChat, LINE, and QQ will contribute significantly to the market growth, particularly in the Asia-Pacific region.
Read More
How Does DuckDuckGo Make Money?