The ISRO's (Indian Space Research Organization) PSLV C39 mission failed on August 31. The space agency was working on the network of 7 satellites for "India's own GPS system" for over the last 4 years. The 1,425 kg satellite named IRNSS (short for Indian Regional Navigation Satellite System) 1H was developed to replace 1A (launched in July 2013).
IRNSS is a network of total 7 satellites (from 1A to 1G) to be placed in the Geosynchronous orbit. Networks' last satellite was launched on 28th April 2016.
This is ISRO's 3rd failure of a PSLV launch after 1997. They faced the first failure in September 1993, following 1997 when rocket was unable to reach the target orbit. Since then, the space agency has been involved in a lot of groundbreaking missions. Unfortunately, 20 years later, the 41st mission using the PSLV rocket didn't go as planned.
The Satellite
The IRNSS 1H was developed by different private companies led by a defense equipment supplier in Bengaluru, Alpha Design Technologies, for more than 8 months. The whole operation was supervised by a team of 70 scientists and researchers, led by Colonel HS Shankar.
Shankar had suggested the ISRO chairman to twice the manpower and resources and complete the work of developing two additional satellites in two months instead of six.
PSLV C39's fourth stage
This mission became quite essential after the 3 atomic clocks of the first IRNSS satellite began malfunctioning. The problem started in mid 2016, when one atomic clock on the satellite failed. Over the next 6 months, the remaining two also stopped working.
For those who don't know, atomic clocks play a major role in providing navigational data and GPS. It becomes impossible to repair it once the satellite (with 10 years of lifespan), arrives in the space.
Reason For Failure
There wasn't any problem with the launch. It was a process to detach the satellite from rocket high in the sky that had gone wrong. According to the AS Kiran Kumar, the chairman of ISRO, the head shield didn't separate, causing the satellite to remain enclosed within the shield.
The issue arrived 3 minutes after the launch, but it was noticed only 19 minutes later. Rocket failure and satellite developed by private companies remain untested.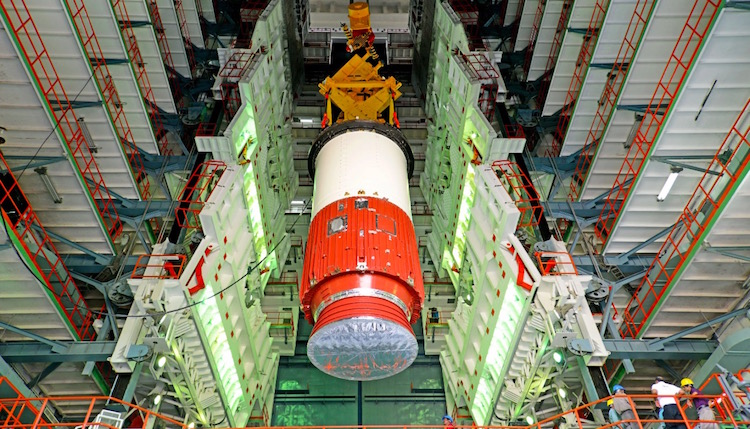 PSLV development: ISRO
The heat shield is the part of the rocket, meant to safeguard a satellite from excessive heat produced during the lift-off. Once it's reached high in the sky and ready to be placed in the target orbit, it is supposed to detach from satellite and fall off.
The space agency is investigating the cause of the problem. This procedure could take 5 to 6 months. Many of the analysis are on pyro bolts used on the payload fairing.
Is It Going To Affect ISRO's Space Business?
May be, may be not. To precisely figure out the impact of this failure, ISRO's report can be compared to France Arianespace's launch statistics. Their last unsuccessful mission was in 2002. 11 out of 12 launches were successful during the same year. In 2003, they launched 4 rockets and it dropped to 3 in next year.
Even the Russian-Ukranian launch vehicle Dnepr, reduced the number of satellite launch in 2006, in an attempt to put 18 satellites in space at a single time. They launched 19 satellites in 2006, which dropped to 6 in 2008. Until 2014, Dnepr held the record for maximum number of satellites launched in one go. It was broken by ISRO's PSLV that currently holds the record of 104.
For PSLV launches, ISRO currently has $94 million worth of order in their hands up to 2020. Considering the track record, popularity of Indian space agency, and the number of companies betting on broadband satellites, PSLV might not see a fall as significant as Dnepr or Ariane in the coming years.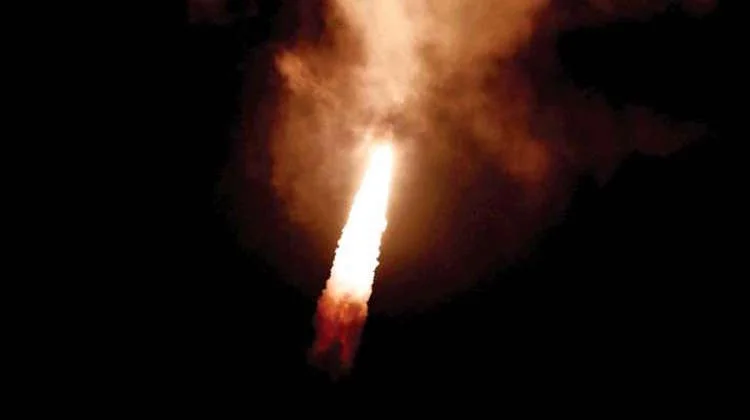 35 Seconds after launch 
Thousands of satellites will be developed and launched in the near future, in order to cover every inch of the planet. So, it is expected that $334 billion global space industry will grow at an enormous rate. However, there are plenty of rivals in the market, like SpaceX, that launch satellites at a competitive price. ISRO needs to buckle up.
'Failures are common. If you look globally 5 to 10 percent is a failure rate of proven launch vehicle itself. If you compare, we are just 1 failure out of 40, that's our achievement. Now it has become 2 out of 40, and we must be concerned about it', said G Madhavan Nair, former ISRO Chairman.
At present, besides India, only 5 countries have a Global Positioning satellite – US, Russia, Japan, China and EU. The original Global Positioning System is owned by the United Stated Air Force, while Russia has its own system called GLONASS.
Read: 9 Of The Biggest ISRO's Future Missions
The next PSLV launch will be crucial. ISRO's client along with thousands of scientists and researchers would be looking up to it to be a victory. A lot depends on the next PSLV mission.