The web design industry is changing very quickly and there are some people who are setting the bar higher with their extraordinary skills, works and contribution to the web design community.
If you want to be successful, find others who are already being successful at doing what you want to do. The article is for all whose career revolves around websites and internet. We're presenting some most influential figures in web design who will definitely inspire you a lot. Follow them but don't copy, and work hard until you see your name in the list.
24. Jacob Cass
Jacob Cass is a self-employed graphic designer, specializing in the fields of print design, logo design, web design and marketing. He is founder of Just Creative, a graphic design portfolio and blog which provides free graphic design tips, resources and more.
Visit: Jacob's Website
23. Ethan Marcotte
Ethan Marcotte is an independent web designer who started that whole "Responsive Web Design" thing. He has worked with some of the leading clients including World Wide Web Consortium and New York Magazine. He has been featured at Carsonified Workshop, An Event Apart and co-hosts the Handcrafted CSS seminar series.
Visit: Ethan's Website
22. Aarron Walter
Aarron Walter is a designer, author and speaker. He is the director of user experience at MailChimp. He writes about design for industry publication including Think Vitamin, UX Mag and A List Apart. Walter has written two books: Building Findable Websites and Designing for Emotion. He is also the former lead of the InterACT curriculum project that helps connect the design industry and education.
Visit: Walter's Website
21. David Leggett
David Leggett has spent more than 10 years helping small and medium sized company grow in competitive spaces. He specializes in design, development, building successful online business and marketing disciplines. He has an amazing web design blog, tutorial9 where he teaches people about Photoshop and design. He is also the owner of UxBooth that offers free website resources and reviews.
Visit: Leggett's Website
Read: Self Made Teenage Millionaires
20. Chris Coyier
Chris Coyier is the founder of CSS-Tricks, a site all about web design and development. He is the writer at CodePen and lead hucklebucker at Shop Talk Show. Coyier has also co-authored the popular book, Digging into WordPress.
Visit: Coyier's Website
19. Dennis Hwang
Dennis Hwang is a graphic artist, best known as Google's official Doodlist. He has designed tons of doodles that have appeared on Google homepage on special days (like Easter, New Year etc). Although his face isn't recognized by the public, billions of billions people would recognize his work. For his incredible design works, he was awarded an Appalachian Arts Fellow Award at World's Fair Park. Dennis also designed the iconic Gmail logo the day before its release.
Read: Hwang' Top Tips
18. Dan Cederholm
Dan Cederholm is author, web designer, best known as co-founder of Dribble, an online community for showcasing user-made artwork. He is the founder of SimpleBits where he writes about the web, technology and life. Dan is the author of 2 books on CSS and standard web design: Web Standards Solutions and Bulletproof Web Design. He has worked with some of the heaviest hitter in the web industry including Blogger, YouTube, Google and more.
Visit: Cederholm's Website
17. Adriaan Pienaar
Adriaan Pienaar (popularly known as Adii Rockstar) is a co-founder of Woothemes, the ultimate WordPress toolkit that sells themes, plugins and WooCommerce extensions. He owns Radiiate Web Solutions and also writes about startups & entrepreneurship on his personal blog.
Visit: Adii's Blog
16. Vitaly Friedman
Vitaly Friedman is an author, speaker and editor-in-chief of Smashing Magazine, one of the largest web design magazines on the internet. They publish high quality article on a daily basis that even expert developers/designers turn to for advice. Friedman runs online workshop and responsive web design workshops.
Visit: Friedman's Website
15. Jason Santa Maria
Jason Santa Maria is the founder of the design studio Mighty, Typedia, co-founder of A Boot Apart, former creative director for Typekit and a faculty member in the MFA Interaction Design program at SVA. He has worked for some big clients including Housing Works, The New York Stock Exchange, The United Nations, AIGA and PBS.
Visit: Jason's Website
14. Luke Wroblewski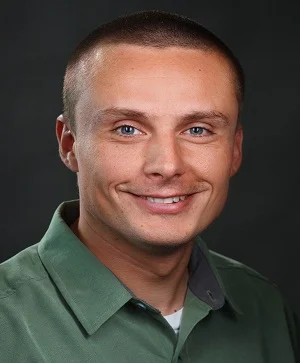 Luke Wroblewski is an influential digital product leader who has designed and developed software used by more than 1 billion people. He co-founded Polar (acquired by Google), Bagcheck (acquired by Twitter) and the Interaction Design Association (IxDA). He is also the author of 3 popular web design book: Web Form Design, Mobile First and Site-Seeing: A Visual Approach to Web Usability.
Visit: Luke's Website
13. Nick La
Nick La is Toronto based web designer and freelancer who designs WordPress themes, stock icons, CSS websites and illustrations. Nick is a creator of Webdesignerwall, Icondock, Themify, Bestwebgallery and ndesign.  His work has been featured all across the internet on various web galleries and blogs.
Visit: Nick's Website
12. Fabio Sasso
Fabio Sasso is a web and product designer, currently working for Google. He is co-founder of Abduzeedo, a popular collection of design, visual inspiration and useful tutorial. He also owns a small web design company, Zee. Over the years, Fabio worked on projects for web and print media as well as some big clients including Adobe, digital Arts Magazine, Wired UK and MSNBC.
Visit: Fabio's Website
11. Jacob Gube
Jacob Gube is the founder of Six Revisions, a popular web design and development blogs on the internet. They publish guide, tutorials, articles, news and other forms of content that are useful for building web applications. He is the Deputy Editor of Design Instruct and also writes articles on Mashable, Thenextweb and Smashing Magazine. Jacob has more than seven years of experience as professional web developer/designer and has written a book on JavaScript
Visit: Jacob's Website
10. Nick Finck
Nick Finck is a senior manager of user experience at Amazon web services. He has worked on tons of profile clients designing sites and has decades of experience in web design. Finck was a founder and publisher of Digital Web Magazine (1996) and co-founder of web consultancy service, Blue Flavor (2005). He was also a founding member of the Information Architecture Institute and the Web Standards Project (WaSP).
Visit: Finck's Website
9. Jakob Nielsen
Jakob Nielsen has been called "the king of usability", "new-media pioneer" and "the smartest person on the web". He is co-founder of Nielsen Norman Group which conducts UX training, consulting and research. He established the "Discount Usability Engineering" movement for cheap and fast improvements of user interface and has invented numerous usability methods, including heuristic evaluation. Dr. Nielsen holds 79 US patents on ways of making internet easier to use.
Visit: Nielsen's Full Profile
8. Matt Mickiewicz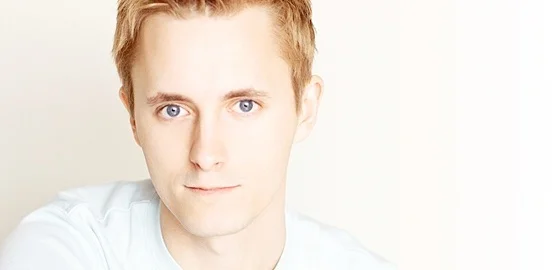 Matt Mickiewicz is an internet entrepreneur, best known as co-founder of Sitepoint, a very popular form and marketplace for designers and developers. He also founded web companies 99designs, Flippa and Hired. Matt was named a 30 under 30 entrepreneurs by the INC and Forbes in 2011.
Visit: Matt's Blog
7. Adelle Charles
Adelle Charles is currently a visual designer at Bitly and she specializes both digital design and marketing. In 2009, she co-founded an ad network, Carbon Ads that grew to reach over 20 million professionals through over 200 publishers, which later acquired by Buy Sell Ads Inc. Charles also founded a group of web publications, Fuel Brand Network which was acquired by Design Crowd.
Visit: Adelle's LinkedIn profile
6. Tom Preston-Werner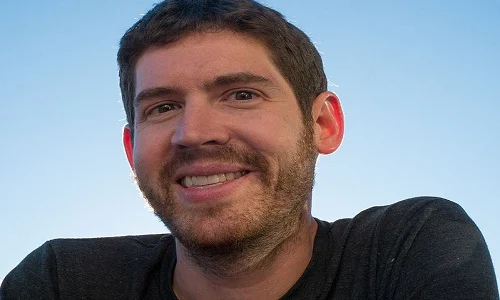 Tom Preston-Werner is a co-founder and former president of GitHub, a git repository web-based hosting service. He is the creator of the avatar service, Gravatar (owned by Automattic). Preston-Werner has been featured as a guest on podcasts including SitePoint, Rubyology and he often speaks about his passion that developers and designers should seek to collaborate more.
Visit: Tom's Website
Read: 9 Skills Every Graphic and Web Designer Must Have
5. Eric A. Meyer
Image credit: wikimedia
Eric A. Meyer has been working with the web since 1993. He is known for his work on behalf of web standard, most notably CSS. He is the co-founder of An Event Apart & GMPG and the author of CSS: The Definitive Guide. Currently, he is a consultant for Complex Spiral Consulting.
Visit: Meyer's Website
4. Collis Ta'eed
Collis Ta'eed founded (along with his wife, friend and brother) of one of the most popular web company, Envato. It's a group of 8 online marketplace selling creative stock like graphics, themes, plugins, flash and photography. Envato has many sites within its network including web galleries, design blogs, tutorial sites and more. The company has paid out more than $250 million to sellers across its sites.
Collis's Website: Envato, TutsPlus
3. Jeffrey Zeldman
Jeffrey Zeldman has blogged and published independent web content since 2005. He founded Happy Cog (in 1991), a popular web and interaction design studio. He wrote the book designing with web standard (published in 2001), which is considered to be extremely influential in shaping how we design today. Zeldman used A List Apart as an evangelical platform, showing how to develop search engine friendly, web standard sites that costs less to build and work better on all platforms.
Visit: Zeldman's Website
2. Mark Otto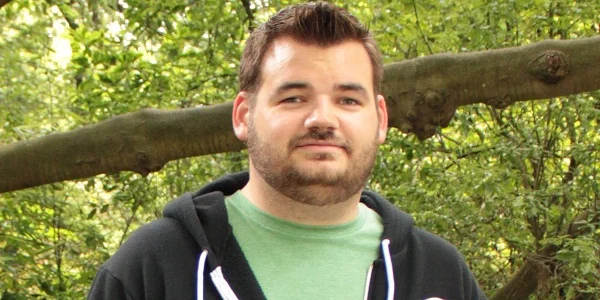 Mark Otto is a creator of Bootstrap, the most popular, open-source collection of tools for creating websites and web applications. He calls himself a huge nerd. He designed and developed dozens of projects for small and big clients while working for a design firm, ZURB. In 2010, he left ZURB to become a product designer at Twitter. Currently, he is working for GitHub.
Visit: Otto's Website
1. Matt Mullenweg
Image credit: wikimedia
Recommended: Greatest Computer Programmers Of All Time
Matt Mullenweg is one of the most powerful people on the internet. He is a web developer from California, best known for developing free and open-source website software, WordPress. It's Content Management System used by over 23% of the top ten million websites. Overall, more than 60 million websites are running on WordPress. He also founded web development corporation, Automattic (in 2005) which offers free WordPress blogs and other services.
Visit: Matt's Website