America is known for its rich entrepreneurial culture and it is backed with a long-standing history of venture success over decades. Companies like Facebook and Twitter are just a few of them in 21st century alone. One major reason behind this is the level of optimism in this particular community and of course nation's favorable economic setup.
In the last three years or so, especially in 2017, U.S witnessed a sharp increase in numbers of new startup and the amount of capital spent in venture funding. So to keep the spirit high and encourage new entrepreneurs, we have compiled a list of most innovative startups in the United States in the last two years that will boom in 2018 and near future.
12. Brandless
What it Does: Brandless is an ambitious consumer goods startup that sells almost everything for $3 (shipping excluded). This San Francisco based venture provides a huge selection of household and food products for their customers with better quality and for fewer dollars.
It hopes to lure customers by making the "Brandtax" go away, in which you have to pay more just to get a "quality" product. So it's basically making a huge bet on a notion that customers/consumers don't care about brand names anymore.
Funding and Capital Raised: Recently, they announced a capital raise of $35 million in the Series B funding round led by New Enterprise Associates, other includes Google Ventures and Cowboy Ventures. In total, they have raised about $50 million in three funding rounds.
11. VoiceOps
What it Does: VoiceOps provides an intelligent machine learning powered tool for company managers to efficiently assess their sales teams. After putting their own standard in place, the firm's management can easily compare and evaluate the performance of their sales representatives on a unified platform.
VoiceOps solve the problems faced by companies with large sales team, where they have to manually assess their team members by listing just few demo calls. The startup distinguishes itself from other new players in this sector by targeting the entire sales team rather than a single member individually.
Funding and Capital Raised: The startup has raised over $1.9 million from 4 investors, namely Accel Partners, Founders Fund, Lowercase Capital and Y Combinator.
10. Atrium LTS
What it Does: Atrium is an online tech startup that aims to facilitate better and faster legal services to ambitious tech companies or startups and institutional clients. The idea of Arium popped into Justin Kan's mind after he learned that many of law firms aren't using dedicated software to efficiently serve rapidly growing tech companies.
The Atrium LTS (Legal Technology Services) was then founded after he partnered with Chris Smoak and a whole bunch of world-class programmers who build essential tools for the Law firm to provide their services with greater accuracy and speed.
Funding and Capital Raised: In 2017, Justin Khan announced that Atrium has successfully raised a total of $10.5 million from almost 100 different institutional and individual investors, with General Catalyst in the lead.
9. Molekule
Molekule smart indoor air purifier   Image Courtesy: Yahoo News
What it Does: Molekule is an innovative eco-startup that designs and produces world's first molecular air purifier that not only captures indoor pollutants but destroys them. The main component of the air purifier is the coated nanofilter that prevents bacteria particles, molds and toxins to spawn back.
With this technology, the molecular air purifier can suck indoor bacteria, allergens and dust thousand times smaller than what popular HEPA can catch. It was also included in Time's 25 biggest inventions in 2017.
Funding and Capital Raised: Over three rounds of funding, the venture has been able to secure over $13.4 million from a number of investors including Crosslink Capital and Uncork Capital.
8. Toast
What it Does: If you own a restaurant or somehow involved with the business, then you might know about Toast. Well, it is all-in-one management solution, curated for restaurants to provide the best experience to customers. With Toast, restaurants can not only analyzed their customer base, but efficiently manage their front house and kitchen process too.
Funding and Capital Raised: As far as the funding is in concern, investors have gone big with Toast. Over four funding rounds, the startup has been able to attract about $134 million from venture funds like Lead Edge Capital, Generation Investment Management and Bessemer Partners.
7. Coda
What it Does: The two MIT graduates and former YouTube and Google employees Shishir Mehrotra and Alex Deneui are trying to radically change how we work and interact with docs, Word and spreadsheet. Coda is working on an all new document type that combines the power of spreadsheet, the flexibility of MS Word with apps functionality.
Funding and Capital Raised: The startup has raised over $60 million from 6 different investors.
6. DeepMap
What it Does: The race of self driving cars is on, and some of the biggest companies across industries are battling it out to produce the most advanced autonomous car ever. As you may know that one of the main components of a successful autonomous car is its ability to 'see' the roads, which is currently one of the biggest problems in front of big automotive companies.
Established by a group of former Google and Apple engineers, DeepMap is trying to solve the very same problem by designing advanced maps and data sets for self-driving cars. The venture has plans to license its product to big auto companies in near future.
Funding and Capital Raised: DeepMap has reportedly raised over $32 million from various investors, including GSR Ventures, Accel and Andreessen Horowitz.
5. Discord
What it Does: To describe it in one line, that's how gamers talk. Founded in 2015, Discord is an all-in-one proprietary freeware for gamers to text and video chat with each other. The software is available in 21 different languages and compatible on Windows, macOS, Linux and in web browsers. It swift rise in the recent years has shocked many experts.
In January 2016, the company claimed that their product has been used by about 3 million users with 1 million new users adding every month. At the end of 2016, Discord reported a total of 25 million registered users from around the world. A year later, that figure skyrocketed to near 90 million users with about 1.5 million adding each week.
Funding and Capital Raised: From the recent venture round funding the company raised about $70 million from Index Ventures, Greylock Partners and 9+ incubator, which bring their total tally to $79 million since it started its first operations.
Read: 19 Artificial Intelligence Startups
4. Relativity Space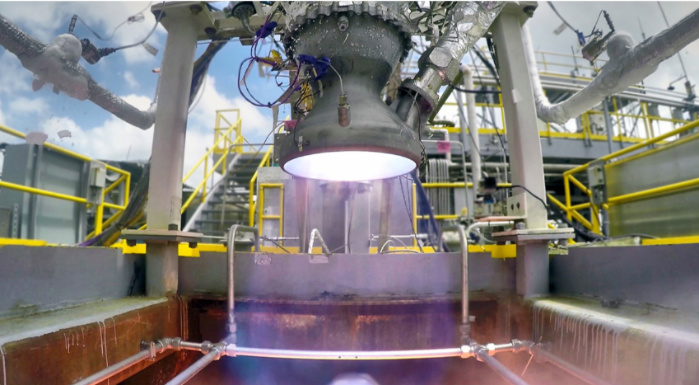 What it Does: This orbital launch company vows to create rockets using 3D printers without any human involvement throughout the rocket making process. Their ultimate aim is to cut the prices of rocket launches to 90% of the current value by producing rockets in days rather than in years.
Sure the process of making 3D rockets is costly, but with their own 3D printers from scratch and giant robotic arms, the company can produce a large fuel tank in just a few days, and a rocket engine in only 1.5 weeks.
Funding and Capital Raised: Venture's ambitious plans, however, failed to impress investors and venture capitals. Over two rounds, Relativity Space has successfully raised about $8.4 million in equity.
3. Zebra Medical Vision
What it Does: Zebra medical provides labs and radiologists access to advanced imaging tools to treat more patients efficiently. Well, we all know for a fact that pharma and medical-related industry is on the rise and so is the demand for imaging and radiology services. Without putting patients' health in jeopardy, Zebra's AI powered imaging is looking to assist doctors and health institutions to manage their increasing pressure.
Funding and Capital Raised: The startup bagged $20 million in two rounds of funding.
Read: 12 Most Innovative Biotech Startups From All Over The World
2. OverOps
What it Does: Earlier known as Takipi, OverOps intelligently alert developers of critical bugs and errors in their codes in order to streamline their software delivery business. It analyzes your application code in real-time to provide you with complete source code DEBUG logs and it also delivers the root cause of all errors, without any dependency on logging.
Funding and Capital Raised: OverOps raised $49.5 million from private investors and venture funds.
1. Nauto
What it Does: Palo Alto based startup Nauto is producing an innovative, intelligent networked camera device for smaller vehicles. Their vision is to create a data bank, gathered from driving habits of drivers all over the world and use it to improve safety standards in vehicles.
The company employs a windshield mounted device with dual camera; one facing outward to capture outside movements and another camera to monitor and record driver's behavior while driving. They then use deep learning and graphics to analyze the data stored in the cloud, which provides insights on how to stop accidents and mishaps.
Read: 13 Inspiring Automotive Startups That Predict Bright Road Ahead
Though, Nauto's aim at the moment is to gather data on human driving behavior to improve road safety practices in place but in coming years, its huge data set can prove to be a priceless asset to automotive companies who are eyeing for self-driving cars in the near future.
Funding and Capital Raised: The startup has attracted one of the biggest telecommunications companies in the world; Softbank Group as an investor. Over the course of four funding rounds, Nauto bagged a staggering $173.9 million in equity to keep them running.