Everyone has the strength to become a successful person, whether he/she is normal or not. There are many popular people with disabilities. Some of them are now known as famous scientists, company CEOs, entertainers and athletes. The following people have a no fear attitude and tackled every problem in their life. They never let their disabilities come in their path of success. Along with other famous personalities, they are also worldwide known for their contributions. We have compiled a small list of inspiring stories of physically challenged people with exceptional talent.
15. Alan Marshall
Image Source: fsu
Alan Marshall was an Australian writer and humanist. He suffered from polio when he was only six years old. His disabilities get worse as he grew older. In his early childhood, he decided to become a writer. He demonstrated all the difficulties he faced in his autobiography. One of his famous books is I Can Jump Puddies, an autobiography for which he was awarded the Australian Literature Society Short Story Award.
14. Christy Brown
Image Source: pinterest
Christy Brown was an Irish painter and a writer. He had cerebral palsy since birth and was able to write only with his left foot. Doctors told his parent to cherish him in hospital but they took him to their home. They want to raise him as a normal child. Over the years, he starts taking interest in arts and literature and learned to both read and write. He is most known for his autobiography, My Left Foot and it also won an Academy Award in the same name of the film.
13. Natalia Partyka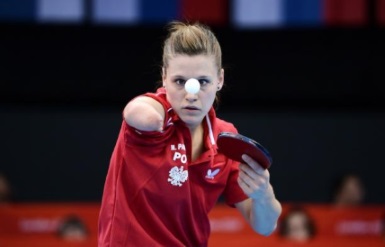 Image Source: paralympic
Natalia Partyka is a table tennis player who was born without a right hand and forearm. She began playing table tennis at the age of seven and won first international championship at 10 years old. At the age of 11, she becomes the world's youngest Paralympian. She also won many Gold Awards in Paralympic Championship. In the 2012 London Olympic women's table tennis, she reached in the group of the last 32 players.
12. Jean Dominique Bauby
Image Source: wikimedia
Jean Dominique Bauby was a famous German author, journalist and the editor of the Elle, a French fashion magazine. At the age of 43, he had a serious stroke and goes completely speechless. Doctors found that he could only blink his left eyelid, a condition where the patient uses his brain but most of the body is paralyzed. He wrote the whole book, The Diving Bell and Butterfly by blinking on the correct alphabets. In 2007, a film of the same name won Golden Globe Award and Cannes Film Festival.
11. Marlee Matlin
Image Source: wikimedia
Marlee Matlin is a wonderful American actress who is the only deaf entertainer to win the Academy Award for the best actress role. She is deaf since she was 18 months old. She began her stage debut at the age of seven. At 21, she became the youngest woman to win that award. For a long time, Jack Jason is her interpreter. In her autobiography, I'll Scream Later, she mentioned all incidences including the problems she faced in her life.
10. Oscar Pistorius
Image Source: theguardian
Oscar Pistorius is a South African sprinter. He is also nicknamed as the world's fastest man on no legs. He was born with the absence of the fibula bone and when he was eleven months old, his legs were amputated. Pistorius is most influenced by his mother who died when he was only fifteen years old. He uses carbon fiber prosthetic developed by Van Phillips and manufactured by Ossur. Recently in the 2012 London Paralympic games, he won one silver and two gold medals.
9. Sudha Chandran
Image Source: wikimedia
Sudha Chandran is a well-known Indian classical dancer and actress. She came in the acting profession after losing a leg in an accident. That was the worst period of her life, but she overcomes her disability with the prosthetic leg. She performed in most of the countries and honored with various awards. Now she has become a worldwide inspiration for millions of people.
8. Frida Kahlo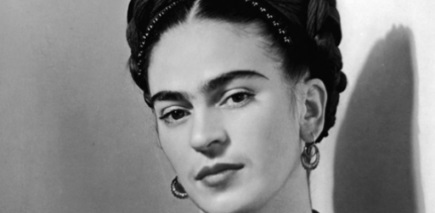 Image Source: fridakahlo
Frida Kahlo was a painter who is widely known for portraying herself. In the teenage, she met a traffic accident (15 fractures in leg, spinal column and pelvis) which brings her lifelong health problem. Her health problems influenced her works. She stated that, I paint myself because I am alone and I am the only subject I know best. Most of her art pieces are auctioned at the million dollars.
7. Ralph Braun
Image Source: mobilityworks
Ralph Braun was the founder of the Braun Corporation, the world's largest motorized wheel chair manufacturing company. At the age of 6, he suffered from a muscle deficiency disease. Later, at the age of 15, he created his first motorized wagon to help him to do day-to-day work. He also recreated a Dodge van with the wheelchair lift. As his invention spread and increase in demand, he quit his job to focus on part-time business. In 2012, US President Obama called him a champion of change. His son overtakes and continues the company.
6. John Hockenberry
Image Source: ted
John Hockenberry is a well-known American author and journalist. He had a spinal cord injury at 19 years old which left him with paralysis below the chest. He began his career with National Public Radio. Throughout his career, he has reported from all over the world including TV channels, radio, newspaper, magazine and online media. He also covered the 1991 civil war in Somalia and the attacks by Al-Qaeda in Afghanistan. He won four Emmy Awards and three Peabody Awards for his contribution in the media.
5. Im Dong Hyun
Image Source: zimbio
Im Dong Hyun is a South Korean and a former world champion. He has 20/200 vision in his left eye which means he need ten times closer to see an object as compared to a normal person. With a major vision deficiency, he decided to become an archer. He starts his career by setting a world record in the 2004 Summer Olympics. He also won gold and bronze medal in 2008 and 2012 Olympics Games.
4. Franklin Delano Roosevelt
Image Source: biography
Franklin Delano Roosevelt was the 32nd President of the United States of America. He is considered as one of the most powerful US President who supports the country during the financial crisis and World War II. In 1921, he suffered from polio which left him with permanent paralysis below the waist. He always refused to accept the fact that he was paralyzed and tried several therapies to cure himself.
Read: 10 Most Inspiring Famous Failures
3. Marla Runyan
Image Source: dailyinsider
Marla Runyan is an American athlete who is formerly known as roadrunner and a marathon runner. She is legally blind and won four gold medals at the 1992 Summer Paralympic. She is the first blind athlete to participate in the Olympic. She also became three times national champion in the 5000 meters marathon. She holds the title of "Runner of the Year" of 2002 and 2006.
2. Helen Adam Keller
Image Source: moonmentum
Helen Adam Keller was an American lecturer and author. She was the world's first deaf and blind person who earns a bachelor degree of arts. She was born as a normal person and after 19 months, a disease left her both deaf and blind. She worked very hard to learn to read and write. The Miracle Worker, a film showed how she learned to communicate. Throughout her life, she campaigned for women rights and socialism causes. Her birthday on 27th June is now commemorated as Helen Adam Keller in Pennsylvania.
1. Stephen Hawking
Image Source: Wikimedia
Recommended: 11 Gadgets Designed For People With Disabilities
Stephen Hawking is currently the most popular scientist who researches on cosmology and quantum mechanics. At 21, he was diagnosed with amyotropic lateral sclerosis which left him with paralysis. With the time, his disease gets worse. He is the most influential disabled person who motivates millions of people all over the world to take an interest in cosmology. He is now using a thought controlled wheelchair provided by the Intel Corporation.
P.S: There are hundreds of people who are not listed here, but you are free to add the name of any disabled person who has inspired you in any moment of your life.