Today, Mexican drug cartels are the most feared drug trafficking organizations in the world. They first came into the existence in 1980s, initially smuggling small amounts of mariju*n* and opium into the U.S. Later, they worked as a middleman for the Colombian drug cartels, including Pablo Escobar.
After the downfall of the Medellin and Cali cartels in 1990s, the Mexican drug lords became the dominant force in illegal drug trade as they are responsible for more than 90% cocaine and other drugs entering the United States. So here, we have assembled 15 of the most famous Mexican drug lords who terrorized half of the world with their cruel and insane doings.
15. Vicente Zambada Niebla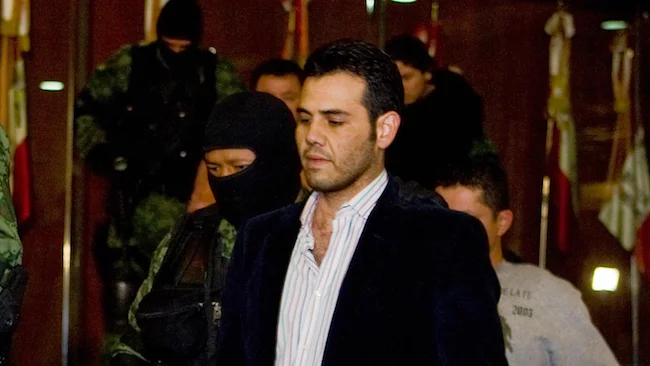 Jesus Vicente Zambada Niebla, a.k.a. El Vicentillo, is the son of Ismael Zambada Garcia, one of the most dangerous drug lords of the infamous Sinaloa Cartel. Like his father, Zambada also headed the Sinaloa cartel until his arrest in 2009. He is allegedly held responsible for smuggling billion dollars worth of cocaine and hero*n into the United States. After his arrest in Mexico City 2009, he was extradited to the United States to stand trial on federal charges.
14. Edgar Valdez Villarreal
Edgar Valdez Villarreal is one of the most dangerous Mexican American drug kingpin alive. He was arrested by the Mexican federal police near Mexico City in 2010. In an official list of 2009, the Mexican authorities ranked him as one of their 30+ most wanted drug traffickers, and announced a reward for $2.3 million USD for information leading to his capture.
Before his arrest, he headed the Beltrán-Leyva Cartel, one of the feared illicit drug trafficking organizations in the world. While investigating, the Mexican police found out about his involvement in some high profile kidnapping and extortion cases executed in the last decade or so. In 2015, he was extradited to the U.S., along with many high profile cartel leaders.
13. Omar Treviño Morales
Omar Treviño Morales is a Mexican drug lord and former leader of Los Zetas, one of the major rivals of Sinaloa cartel. Before his capture in 2015, Morales was one of Mexico's most-wanted drug lords, who is held responsible for several kidnappings and murders committed in the state of Tamaulipas between 2005-06.
12. Antonio Cárdenas Guillén
Antonio Cárdenas Guillén, or "Tony Storm", is a deceased Mexican drug lord, who served as a co-leader of the Gulf Cartel.
According to the American and Mexican drug enforcement and police authorities, Antonio was one of the most dangerous men in North America. Before his death in a shootout, the Mexican government announced  a bounty of $2.5 million on any news leading up to him.
11. Arturo Beltrán Leyva
Arturo Beltrán was one of the founding members of the Beltrán-Leyva Cartel, which is responsible of major cocaine, mariju*n* and hero*n production in Mexico. He played a major role in incapacitating Mexican law and authority by infiltrating their various political and judicial institutions at large. He also finds his way into the Mexican Interpol.
10. Heriberto Lazcano Lazcano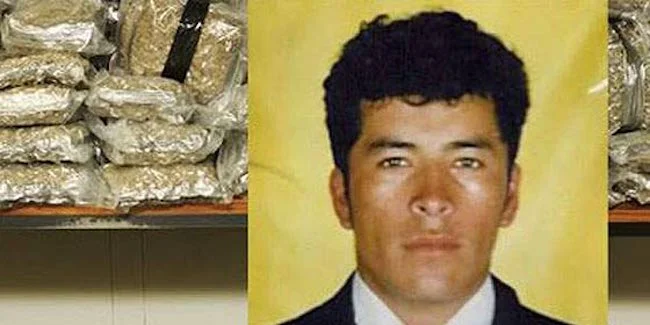 Before becoming one of the vicious drug lords in the world, Heriberto Lazcano was an accomplished Mexican special force. Not only there he learned battle tactic and survival methods, but perfected many cruel torture methods that he later used as drug lord against his enemies.
It was his unorthodox torture methods that earned him the nickname 'The Executioner'. To torture his subjects he often fed them to the lions and tigers that he kept in his own ranch. Lazcano died in a deadly encounter with the Mexican Navy in 2012.
9. Nazario Moreno González
Unlike many other drug kingpins, Nazario was considered to be a spiritual leader. He always carried a bible and preached to the poor. In 2009, the Mexican government declared him among the 37 most wanted drug lords in the country.
He was one of the key men of the La Familia Michoacana. Later, he also co-founded the Knights Templar Cartel. Nazario was shot down by the Mexican Navy and Army in a furious gun battle in 2014.
8. Servando Gómez Martínez
Servando Martínez was one of the primary leaders of La Familia Michoacana drug cartel, which was initially founded by Carlos Rosales Mendoza in the 1980s. After the disintegration of La Familia, Servando along with Nazario González formed the Knights Templar Cartel. With Nazario, he executed many heinous acts and wages, many bloodiest wars against Los Zetas. He was arrested by Mexican forces in 2015.
7. Héctor Beltrán Leyva
Héctor Beltrán Leyva was a former head and co-founder of the Beltrán-Leyva, who is responsible for the smuggling illicit drugs, including cocaine, marijuana, hero*n, and methamphetamine worth of million dollars over several years.
The Beltrán-Leyva faction was once a part of the bigger Sinaloa cartel, but parted ways in 2008. After changing alliances, the BLO became one of the most dominant cartels of central Mexico states, including Morelos, Guerrero, Oaxaca and Chiapas.
6. Rafael Caro Quintero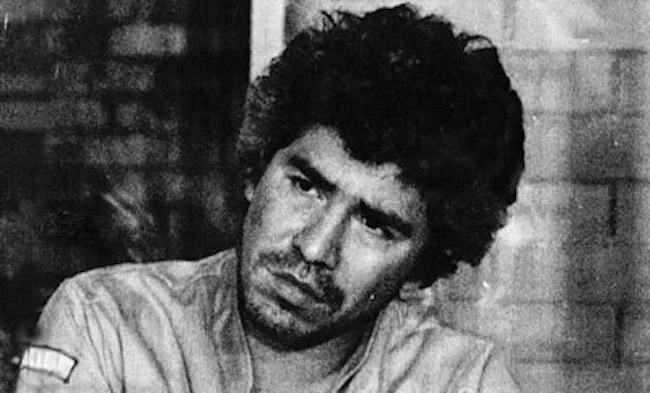 Rafael Caro Quintero is one half of founding members of the infamous Guadalajara Cartel. He, along with his two other associates Miguel Gallardo and Ernesto Carrillo founded the cartel in the 1970s, which prospered from the cocaine trade with heavy-weight Colombian cocaine mafias.
Rafael Quintero was accused of many high profile executions, including murder of the DEA agent Enrique Camarena Salazar and his pilot Alfredo Zavala Avelar and two other American citizens. He was arrested in Costa Rica, while he was on the run and later extradited back to Mexico. But he was soon freed from the Mexican jail due to lack of evidence.
5. Miguel Ángel Félix Gallardo
With the help of the Guadalajara Cartel, he became one of the most feared drug traffickers in the world. By the 1980s, he gained control of almost all important drug trafficking networks in Mexico. After the death the DEA agent Enrique Camarana, the United States place a heavy bounty on his head.
Gallardo was finally arrested for the murder of Drug Enforcement Administration agent Enrique Camarena, who was tortured to death on one of his ranches. At the age of 71, he is serving a life sentence in a Mexican high security prison known as Altiplano.
4. Amado Carrillo Fuentes
Amado Carrillo Fuentes is a deceased Mexican drug lord who, once assassinated his boss to seize control of the notorious drug trafficking group Juárez Cartel. Amado Fuentes started his drug trafficking career under his uncle Ernesto Fonseca Carrillo, aka "Don Neto".
He was popularly known as "El Señor de Los Cielos" or Lord of the Skies due to his extremely large fleet of propeller jets which he used to smuggle drugs. Due to his extensive drug trafficking and illegal weapons trade, he was considered one of the wealthiest criminals in history, with an estimated worth of $25 billion.
3. Ismael Zambada García
Ismael Zambada García is one of the few drug lords who are still at large and running free from federal jails. Ismael García also known by the name of El Mayo Zambada is currently the boss of the most powerful drug trafficking in the world, the Sinaloa Cartel.
According to the U.S. Attorney General's office, the Sinaloa Cartel is solely responsible for importing and distributing nearly 200 tons of cocaine and hero*n between 1990 and 2008 into the United States. During this time their total drug proceeds stands at a staggering $5.8 billion.
Before becoming the boss, he worked as the logistical coordinator for a faction of the Sinaloa Cartel, which was responsible for exporting cocaine and hero*n into the U.S cities including Chicago and other cities by ships, jets, trains and even submarines.
2. Osiel Cárdenas Guillén
Infamously known as "El Mata Amigos" or the Friend-Killer, Osiel Cárdenas Guillén is one of the most dangerous drug lords alive today. Before turning into a prominent drug lord, he worked as a mechanic in the city of Matamoros, Tamaulipas, where he was born. He entered into the drug trafficking world around 1996.
Osiel Cárdenas eventually rise to the power and took control of the Gulf cartel by killing his own friend Salvador Gómez (that's how he got his name "El Mata Amigos").
After a deadly shootout with the military in 2003, he was arrested and in 2007, and extradited to the U.S. where he was sentenced to 25 years in prison for various crimes like drug trafficking, homicide, money laundering etc.
1. Joaquín "El Chapo" Guzmán
Joaquín Guzmán AKA "El Chapo" is perhaps the biggest and the baddest Mexican drug lord the world has ever seen. He started his drug trafficking career in early 1970s, as a chauffeur for Félix Gallardo, the founder of Guadalajara Cartel. After the fall of Guadalajara, Guzman with his two other partners formed the infamous Sinaloa Cartel. Over the years he killed countless police officers, civilians and even members of his own cartel.
Soon, he earned the reputation of the most feared man on the planet. In a special edition of the Forbes magazine, El Chapo was ranked one of the most powerful man on the earth. They even compared his power and influence with Pablo Escobar. Currently, he is in the American jail, but considering previous accounts he has managed to escape from high security prisons twice.