Fonts play a very important role, especially in logo and web designing. Thousands of fonts are available out there. Selecting the best one for your project is really a tough and time consuming task. That's why we have narrowed down the list to 56 unique and beautiful fonts that fits in modern design trends. The list excludes a few common sources like Google fonts, Adobe edge web fonts etc. The listed fonts will give you a wider flexibility and help you to make your project even more compelling. All fonts are available in TTF, EPS or OTF format.
56. Anders
Anders is created by Tom Anders Watkins as an experimental project. It looks like a mixture of modern and minimal style.
55. BoB
BoB is a playful typeface ideal for headlines and funky logos, created by Zarni.
54. Adec 2.0
Adec is simple font with decorative elements such as frames, texture etc. It is created by Serge Shi and can be used in magazines, logos or posters.
53. REIS
REIS is a free font created by Marcelo Reis Melo. It is great for logos, posters and infographics. You can use these fonts in personal as well as commercial projects and there is also an option for donation to the author.
Also Read: Latest Web Design Trends
52. Tall Boy
A tall font with a twist, created by Christopher Hampshire. Its uniqueness is height and misplaced parts.
51. Metacopy
Metacopy is distorted, cracked typewriter font designed by the Yosh's Laboratory. It includes all letters, numbers and some special characters.
50. Top View
Top view is 3d font designed by Imagex. It is free for non-commercial use and includes only uppercase letters.
49. Echo Deco
Echo Deco is a bold, streamlined character font created by GreyWolf Webworks. It is free for personal use only.
48. Wedgie
Wedgie is a 3d font perfect for headlines, designed by Darrian.
47. Antlers
Antlers is kind of tattoo font designed by Mans Greback. It consists of all small, uppercase letters, numerals and other special characters. You can use it for personal projects only.
46. Albert
Albert (by Bayley Design) is a decorative headline font inspired by lettering and Victorian signs.
45. Futuracha
Futuracha is a combination of two words Futura and Cucaracha (cockroach in Spanish). It is designed as a display font so using it in extended text is not recommended. The design of letters' edges is inspired by art deco's style.
44. Higher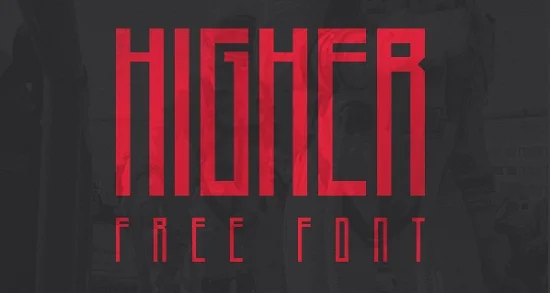 Higher is a free typeface by an independent graphic designer Marisa Passos. It consists of uppercase letters and 0-9 numbers.
43. Construthinvism
Construthinvism is created by 4838Design and Pedro Fernandes. It is inspired by Cyrillic characters, Russian Constructivism and Alexander Rodchenko.
42. 5th Grade Cursive
5th Grade Cursive is a beautiful handwritten font by Lee Batchelor. It has a retro look which is perfect for vintage designs.
41. Metropolis
Metropolis is a bold, bumptious typeface created by Josip Kelava. The font design is inspired by the industrial movement of the '20s.
40. Ink In The Meat
Ink In The Meat is partial and free for personal use only, created by Billy Argel.
39. STELA UT
STELA UT is based on Geometric forms and includes more than 600 glyphs, designed by Wete one.
38. VAL
VAL is designed by Fontfabric. It can be used in web, print, motion graphics, poster and logos.
37. ROKE1984
ROKE1984 is a display font based on mathematics symbols and geometric forms. It includes accents & numerals. The font is designed by Wete one and Pau Molas.
36. Uni Sans
Uni Sans consists of four elegant cap weights, designed by Ani Petrova, Vasil Stanev and Svet Simov.
35. Distractor
Distractor is a new typeface designed by Simon Stratford. It is inspired by the hand printed lettering and old letterpress. Distractor is available for personal use only.
Read: 25+ Fresh Examples of Timeline in Web Design & Infographics
34. Attitude
Attitude is a free font for personal use, designed by Emil Kozole. The characters are taken from Japan pop culture and American hip hop subculture. It consists of Inline, 3d, Regular, Sliced and Soldier pattern. Overall, it has around 1400 unique glyphs.
33. Hexa
Hexa is designed on simple and strict construction principal by Akos Polgardi. You can use it in web designs, posters or magazine covers.
32. Baron
Baron (created by Frank Hemmekam) is an uppercase display font inspired by sans serif family. It seems perfect for headlines and posters.
31. Reckoner
Reckoner is created by a graphic designer, Alex Dale. It features a secondary set of character in lowercase that can be integrated with your design in order to add a unique touch to specific words. Moreover, it is ideal for headings and logotypes.
30. Homestead
Homestead is a stunning creation by Luke Lisi. It is packed with uppercase letters, number and punctuation.
29. CHE's Bone
CHE's bone is a free typeface with round edges and condensed skinny forums. It is designed by Filiz Sahin for Che and other dog lovers.
28. Mood Type
Mood Type was inspired by modern Swedish furniture, 70's fonts and print mechanical instruction. It is free for both private and commercial use, designed by Filiz Sahin.
27. High on Fire
High on Fire is a big and bold font created by Billy Argel. It consists of uppercase letters and other special characters which are available for personal use only
26. Stitching
Yet another free font created by Filiz Sahin. The color combination and cross stitching creates some dramatic effects. It consists of 26 sans serif uppercase letter forms.
25. Haymaker
Haymaker is a display typeface that's both rugged and refined. It is designed by Trevor Baum and inspired by the lettering, workmanship and baseball jerseys of 30's and 40's. It is free for personal use only.
24. Tetra
Tetra is a stylish and unique font made by Fontfabric and Alex Frukta. It is perfect for headlines and infographics.
23. Misdemeanor
Misdemeanor is a stencil font with a graffiti edge, created by Kevin Christopher, KC fonts. It is available for personal use only.
22. PLSTK
PLSTK is inspired in the plastic industry, designed by Aesthetictherapie and Christian Del Moral. It is distributed under a Creative Common license and you are free to use it for personal and commercial projects.
Read: 25+ Flat UI Design and Kits for Developers
21. Urban Jungle
Urban Jungle is big, bold and elegant typeface created by Kevin Christopher, KC fonts. It is perfect for creating graffiti-style posters and flyers.
20. Adamas Regular
Adamas Regular is designed by Octavian Belintan, which comes with uppercase letters only. It is perfect for experiments and suits with dark backgrounds.
19. Chelsea
Chelsea features 4 styles, 3 of them can be overlaid and the fourth one has subtle curves around the corners.
18. Nelma
Nelma is a display font with lots of characters, designed by Missy Austin. It is perfect for setting beautiful type with an impact.
17. Farray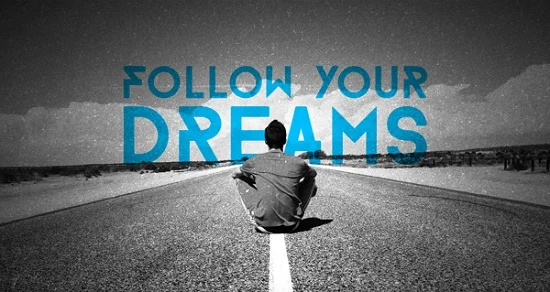 Farray is created by a French designer Adrien Coquet. He recently refurnished the font style and makes it free for personal and commercial use.
16. White Rabbit
White Rabbit is a bold retro typeface developed by Alice Creative. It is available for personal use only.
15. Farewell
Farewell is designed for headlines, capital characters and short texts, by Marianela Grande.
14. Broken Records
The fancy and sexy look of Broken Records is designed by Timo Kuilder. There are 2 versions: fill and outline both consist of uppercase letters and numbers.
13. Network
Network is a display monospace typography, created by Forma and Co. It is perfect for adding a light blurry and confusing look to your design.
12. Thin Line
Thin line is a gorgeous font with a professional look, designed by Gatis Vilaks and Evita Vilaka.
11. VAL Stencil
VAL Stencil is a big and bold font designed by Fontfabric. It is perfect for magazine covers and posters.
Read: 50+ Cool and Latest stuff for Web Designers
10. ZnikomitNo24
ZnikomitNo24 is geometrical, serif font designed by Gluk. It is packed with standard ligature, decorative ornaments and contextual alternatives.
9. Lovelo Inline
Lovelo Inline is made by Hans Renzler for the bike manufacturer Velo Arch. And now he is offering his work for free.
8. Typowax
Typowax is bold font which suits with dark background, created by Domenico Ruffo.
7. Jaapokki
Jaapokki is available with 2 alternatives and large set of glyphs, designed by Mikko Nuuttila.
6. Kaiju
Kaiju is a sans serif typeface that comes in regular and bold weights. It is designed by Anthony James and available for personal use only.
5. Sequi
Sequi means sequence which is the main characteristics of the font, created by Joao Andrade. It includes 360 awesome glyphs and light, regular & bold weight.
4. Origram
Origram has octagon, geometric and regular shape, designed by Nuno Dias. It is perfect for posters, logos and headlines.
3. Quartz 974
Quartz 974 is a typology of font inspired by geometric lines as triangle. It is designed by Domenico Ruffo. It consists of uppercase letter and numbers which are perfect for headlines, logos and posters.
2. Barnstormer
Barnstormer is a display typeface (all in caps) influenced by the stunt pilots of the 20th century. It is designed by a student of the University of Kansas, Jonathan Heter.
1. Mosaic Leaf
Recommended: 50+ Beautiful Typography Examples for your Inspiration
Mosaic Leaf contains character set, numbers, punctuation and currency symbols, designed by Lukasz KuIakowski and Zbyszek Czapnik. It is free for both commercial and non-commercial projects.