BMW is undoubtedly one of the biggest names in the automotive industry. It is known for producing some of the most luxurious cars with cutting-edge technology that are admired globally.
According to Interbrand, a U.S.-based consultancy management firm, BMW was ranked the 13th most valuable brand globally and 4th in the auto industry, ahead of Ferrari, Porche, and Audi in 2021.
In 2021 and 2022, BMW beat its biggest rival, Mercedes-Benz, in annual global sales. It is a clear sign that BMW's popularity is only increasing.
Below is our list of the most expensive BMW cars ever sold. We have included only core BMW models — you won't find anything from its subsidiaries, such as Rolls Royce and Mini cars.
15. BMW 2002 Turbo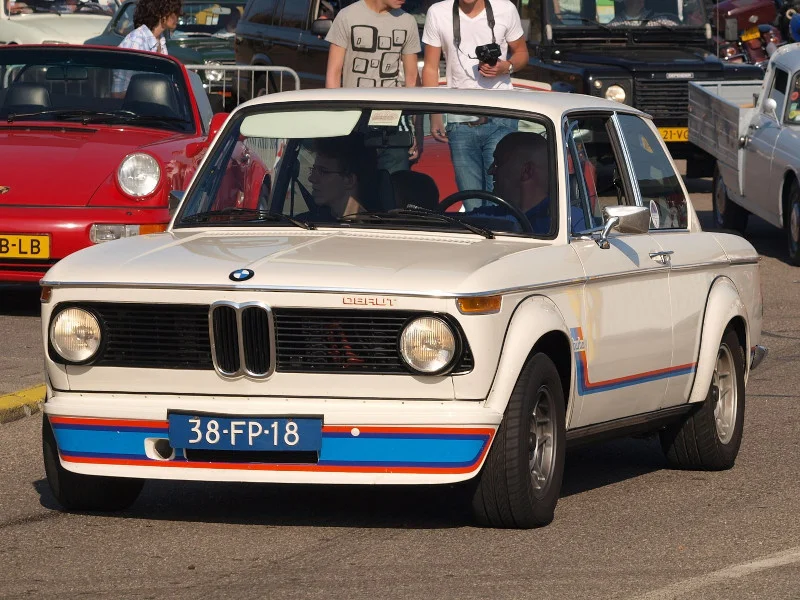 The BMW 2002 turbo at Nationaal Oldtimer Festival 2009 | Image Courtesy: AlfvanBeem/Wikimedia Commons
Price: $140,000 -$200,000
Number of Units Produced: 1,672
In the late 60s, BMW was mainly known for producing compact sedans, albeit some of the best-selling ones. The BMW 02 Series, built between 1966 and 1977, is the best example of that.
The first car in the BMW 02 Series, the 1600-2 (two doors), was smaller and less expensive than the BMW New Class sedan launched a few years earlier. It was powered by a 1.6 L M10 four-cylinder engine.
At about $2,500, the 1600-2 was widely regarded as one of the best-performing cars for its price at that time.
The 1600-2 was followed by a more capable BMW 2002. Perhaps the most striking change in the BMW 2002 model was a larger 2.0 L engine. The car was launched in three versions; TopCabriolet (semi-convertible), touring (BMW 2002 ti/tii), and 2002 turbo.
The 2002 turbo was a reasonably advanced machine for its time. It was the first-ever turbocharged production car by BMW and the first such car to be launched in Europe.
The car is equipped with a 168 hp engine with larger combustion chambers, a larger radiator, and a specially modified mechanical fuel injection system that allowed the vehicle to reach the top speed of 131 mph.
What makes the BMW 2002 turbo a highly valuable car for collectors is the fact that only 1,672 units were ever produced, which is far less than any other model in the 02 Series.
14. 1997 BMW M3 Evolution
Image Courtesy: Richard Cao/RM Sotheby's
Price: Approx. $300,000
With the introduction of the E36 generation in 1996, BMW significantly improved its M3 model in terms of performance and technical capabilities. The most apparent change was a 3.2 L inline-6 engine which replaced a smaller four-cylinder engine.
The car in question is one of these facelifted M3 built in 1997 and was delivered straight to Japan. The paintwork of Dakar Yellow with black strips, leather interior, heated seats, and electric sunroof makes it a collector-worthy car.
On November 26, 2022, this rare BMW E36 M3 was sold for €286,250 in an auction held in Munich, Germany. The car was presented as part of the RM Sotheby's Bavarian Legends Collection that features some of the most iconic BMWs ever made.
13. 2010 G-Power M6 Hurricane CS
Price: $380,000
If you're a BMW fanatic, then it is more likely that you have heard about G-Power, a German car tuning firm that made its name from fine-tuning BMW cars over the years.
Among the BMW cars that G-Power has refined include BMW M3 E46 Coupe, G1 V8 Hurricane RS (based on 1 Series M Coupe), and more recently, the G5M HURRICANE RR (based on M5). These cars have attracted widespread attention from BMW fans across the globe.
One such popular G-Power-tuned BMW is the 2010 G-Power M6 Hurricane CS. As you may have already noticed, the car is based on the stylish BMW M6.
To begin with, G-Power replaced the car's inline-6 engine with a much more powerful V10 SK III RS twin-turbo engine that allowed it to reach the maximum speed of 228 mph. G-Power also changed its standard supercharger (ASA T1-313) with a newer and more improved model. These changes made the G-Power M6 Hurricane CS a true sports car.
To improve the car's power-to-weight ratio, G-Power created a wide-body kit entirely made of carbon fiber and an exhaust system made of titanium which is considerably lighter than stainless steel. Other important additions/changes include special carbon-ceramic brakes and an independent suspension kit.
The 2010 G-Power M6 Hurricane CS was priced at 360,000 Euros or $380,000.
12. BMW Zagato Coupe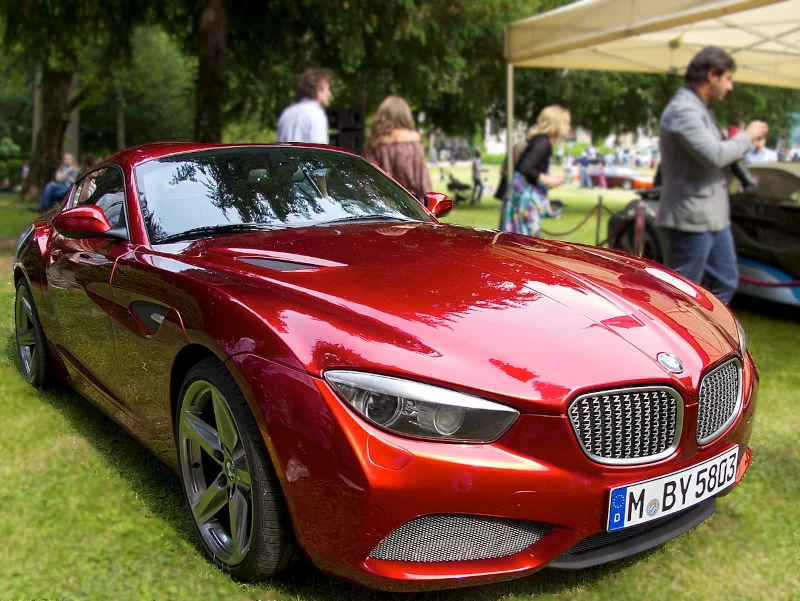 Zagato Coupe in 2012 | Image Courtesy: Luca Terzaroli/Flickr
Price: $500,000
The Zagato Coupe is a one-off concept car built by BMW in collaboration with Zagato, one of the oldest coach builders in Italy. It was unveiled for the first time at the Concorso d'Eleganza Villa d'Este (an annual auto event in Italy) on May 25, 2012.
The concept car is based on the second generation of the BMW Z4, which entered production in 2009.
Although the Italian firm is widely known for its partnerships with luxury automakers, such as Aston Martin, to produce magnificent car designs, its collaboration with BMW for Z4 is more than just a business deal.
The idea of such a collaboration was first proposed by Andrea Zagato, the CEO of Zagato, as the chief designers of both firms were good friends for years and believed it would be a very meaningful collaboration.
Without a doubt, the highlight of this car is its rich design. As expected of a one-off luxury car, the body of the Zagato Coupe is almost entirely built by hand. In fact, apart from the windscreen, tail lights, and mirror caps, everything else was altered from the production model.
What makes the Zagato Coupe all the more special is that it features trademark design aspects of both BMW and Zagato.
While the twin circular headlights, forward-surging front end dips, and iconic kidney-shaped radiator grille allow you to recognize it as a BMW just from a single glance, the muscular rear end with a distinctive bumper and the letter "z" on the seats, below the side vents, and on the kidney grille is a clear sign of work by Zagato.
Like most other creations of Zagato, this car is also road legal.
11. BMW M1
A BMW M1 at a Carpark event in Brooklyn
Price: $500,000
Top Speed: 165 mph
The BMW M1 is a mid-engine sports car produced between 1978 and 1981. Interestingly, it was the first mid-engine car to be mass-produced by BMW. The M1 is not to be confused with BMW 1 Series M Coupe.
The M1 was powered by a 3.5 L six-cylinder M88 engine generating 330 N⋅m at 5,000 rpm. A similar engine was later used in a variant of the BMW E23 (BMW 7 series).
The M1 is also one of the rarest BMW production models, with only 453 units ever-built. Out of the 453 units, 399 were street-legal, while the remaining 53 units were made for motorsport.
A rare icon, the M1 has been one of the most sought-after BMW cars in the world. Over the years, the car has fetched $360,000 to $417,000 in different auctions. However, in 2021, a copy of the BMW M1 was sold for a staggering half a million dollars. But why?
The reason is pretty straightforward – not only the car has some of the most eye-catching modifications, including a custom body kit and a groovy paint job, but it was also previously owned by the late "Fast & Furious" actor Paul Walker.
Unsurprisingly, this M1 was not the only car from Walker's collection that attracted a huge amount of money. Back in 2020, about 13 cars and three motorcycles from his personal collection were sold at a Barrett-Jackson auction for a total of $2.3 million. A large chunk of this money came from bidding on the BMW M3 E36 Lightweight cars.
10. 1957 BMW 503 Cabriolet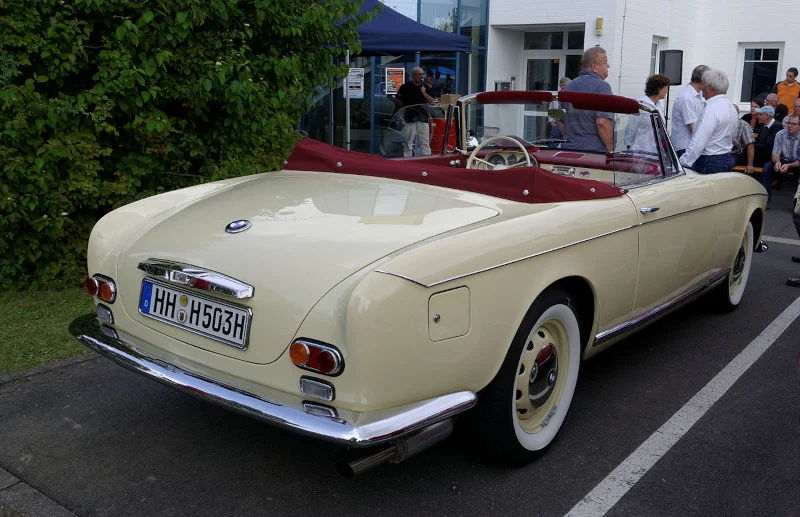 BMW 503 Cabriolet | Image Courtesy: Berthold Werner
Price: $583,000
By the 1950s, BMW felt the urgent need to develop high-end luxury cars with sportier looks to better compete with the likes of Mercedes-Benz for wealthy customers.
Soon the company came up with its 503 and 507 models. The design of the 503 was considered more modern and cleaner than its spiritual predecessor, the BMW 501.
Both BMW 503 and BMW 507 were powered by high-performance aluminum-built OHV V8 engines that were initially developed for BMW 502. Other major components, such as the front suspension, engine, braking system, and remote gearbox assembly, were also taken from the 502.
The BMW 503 was launched in two models – Coupe and Cabriolet (convertible). The 503 Cabriolet was the first convertible car in Europe to have electrically operated windows and roofs. A total of 413 BMW 503s were ever built.
The BMW 503 Cabriolet in question was produced in 1956 and originally painted in vibrant Japan red color with a pale brown interior. The car remained in possession of its original owner's family until 2013, after which it was purchased by a consignor.
The car was then thoroughly restored by a specialist firm, which included improvements in transmission and suspension systems. Moreover, the original paintwork was replaced by a modern Charcoal Grey Metallic color.
9. BMW 3.0 CSL Hommage
Price: $640,000 – $750,000
Total units: 50 units planned
In May 2022, BMW M announced that it would launch the production version of the 3.0 CSL special edition car to celebrate the company's 50th anniversary. The prototype of 3.0 CSL Hommage was first unveiled in 2015.
According to the BMW Blog, the 3.0 CSL is based on the newly launched limited edition M4 CSL. The 3.0 CSL is powered by a twin-turbo, inline-six engine that produces up to 600 horsepower compared to 503 hp in M4 CSL.
BMW claims that the new 3.0 CSL will give a supercar-like performance. The car is expected to hit 62 mph in 3.5 seconds and will be able to reach the maximum speed of 190 mph.
The 3.0 CSL is likely to have a much higher power-to-weight ratio than the M4 CSL. This will be a rear-wheel drive car, much to the joy of purists. It also means that the car will not gain the extra weight from the inclusion of the xDrive system at the expense of better grip in any road condition.
To reduce its curb weight significantly, BMW has taken extreme measures, which include removing rear seats, integrating a smaller battery and a simple instrument panel, and using carbon fiber instead of conventional materials. As a result, the car's total weight is restricted to about 3,400 pounds or 1,500 kg.
BMW will only produce 50 3.0 CSL that are likely to be pre-booked. All will cost between $640,000 and $750,000.
8. BMW 328 Roadster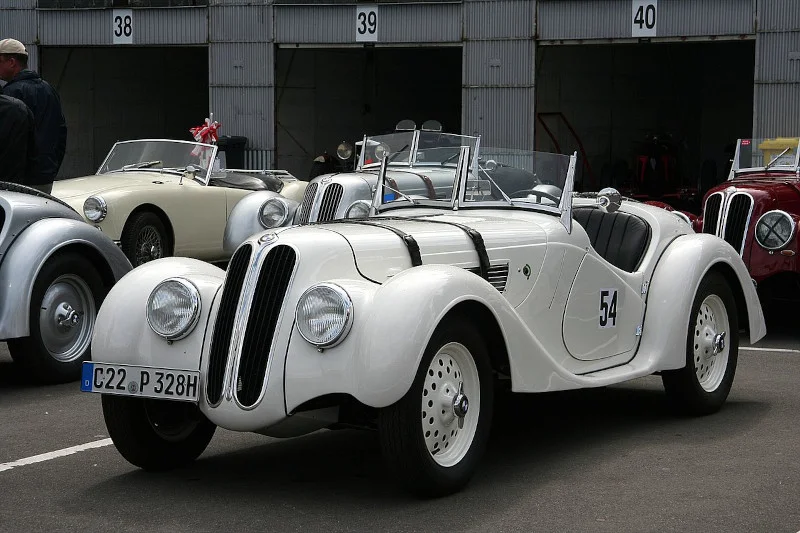 A BMW 328 in Nürburgring | Image Courtesy: Wikimedia Commons
Price: $698,000
Number of Units: 464
BMW 328 is a pre-war era sports car by BMW with a 1,971 cc inline-6 cylinder engine that generates 79 horsepower at 5,000 rpm. The car was introduced in a motorsport race at the Nürburgring race track in 1936.
The BMW 328 has had its fair share of success in professional racing. In 1937, it registered over a hundred wins, and in 1939, the car came fifth in its class in the 24 Hours of Le Mans. Furthermore, the car won the Australian Grand Prix in 1948.
In total, about 464 BMW 328 units were built as production abruptly ceased in 1940 after its main manufacturing plant in central Germany came under Soviet occupation.
Today, the 328 is considered a highly valuable pre-war-era collectible BMW. In 2016, a BMW 328 was sold for $550,000 at a Sotheby's auction in California.
According to Sotheby's, this particular BMW 328 participated in several marathons and races, including the California Mille, Monterey Historics, and Colorado Grand. It was the most expensive BMW 328 sold.
However, in August 2022, Sotheby's sold another 328, but this time for almost $700,000, making it the most expensive BMW 328 to date.
7. BMW M5 "30 Jahre M5" Limited Edition
Image Courtesy: BMW
Price: $700,000
The BMW M5 is arguably one of the best-selling sports sedans in the world. At the time of its launch, the M5 was the fastest sedan on record. The M5 perfectly combines the power of a sports car with the performance and comfort of a high-end sedan.
The generation of BMW M5 is fitted with a 4.4 L twin-turbo V8 engine that allows the car to accelerate from 0 to 62 mph in 3.4 seconds and has a top speed of 155 mph.
In 2014, to celebrate the 30th anniversary of the BMW M5, the company developed a special edition model based on the current M5 named "30 Jahre M5." Only 300 of this special edition M5 was produced.
While most BMW M5 "30 Jahre M5" Limited Edition cars were sold between $275,000 and $325,000, BMW had something else planned for its very last car.
The last BMW M5 "30 Jahre M5" was auctioned for a staggering $700,000 by Barrett-Jackson auction house in 2015. Since it was a charitable auction, the proceeds were given to the BMW Club of America Foundation.
The winning bid was made by Rick Hendrick, the famed owner of a NASCAR team and over a hundred car dealerships across the United States.
6. 1978 BMW 320i Turbo IMSA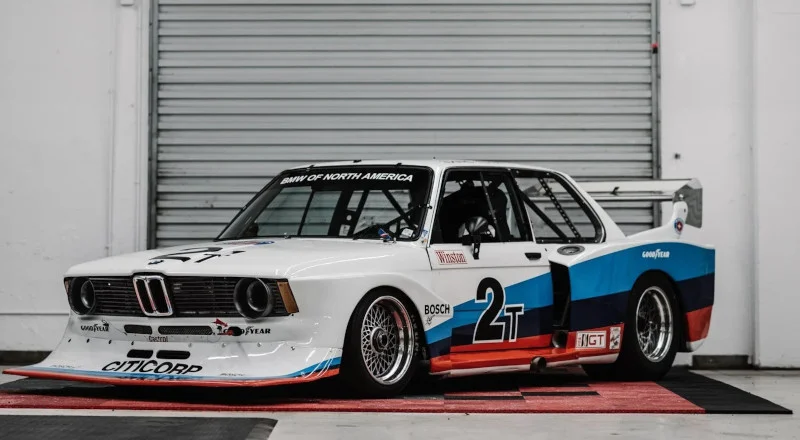 Price: $731,000
In 1976, BMW started a project in which they transformed a few E21 320i (BMW 3 Series) into overpowered racing cars. To do that, the company collaborated with Michigan-based McLaren Engines for turbo engine development and testing.
The main objective of this project was to develop new and more advanced turbocharged engines for use in motorsports cars. A total of five BMW 320i Turbo IMSA were built. Out of the five cars, the one introduced in 1978 was something special.
The 1978 BMW 320i Turbo IMSA (chassis number 003) has a better power-to-weight ratio than its siblings. It was built about 300 pounds, or 137 kg lighter, with necessary body modifications such as integrated fenders, a nose-splitter, and a squarish rear-end.
The car was revealed at the Lime Rock Grand Prix in May 1978. However, it was not an ideal debut, as the car crashed during the qualifying rounds. There were reoccurring issues with the turbo that continued until 1979, after which BMW started producing more reliable machines for race tracks.
Despite its high potential, the car was never able to produce desirable performances, especially against powerful cars such as Porsche 935.
5. 2014 BMW i8 Concours d'Elegance Edition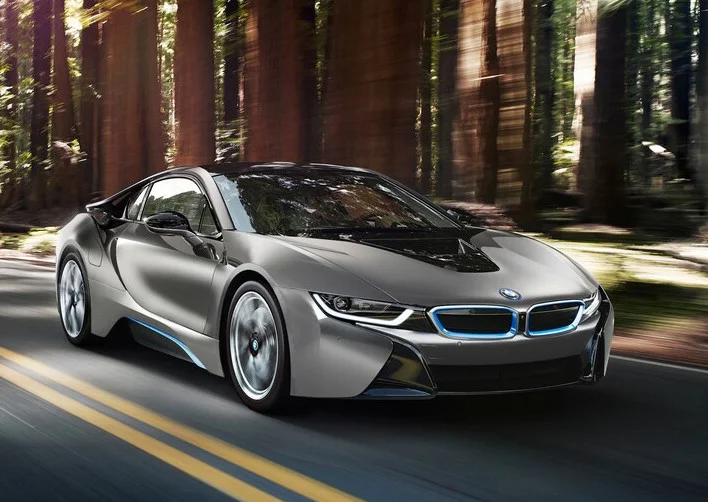 Image Courtesy: BMW
Price: $825,000
The BMW i8 Concours d'Elegance Edition is a one-of-a-kind BMW revealed at the 2014 Pebble Beach Concours d'Elegance in California to commemorate the U.S. launch of the BMW i8.
BMW i8 was a hybrid sports car launched in 2014 and was in production until 2018. The car was powered by a 131 hp electric motor and a 1.5L turbocharged straight-three engine.
To mark i8's entry into the U.S. market and promote its sales, BMW auctioned this one-off model at the annual Pebble Beach Auction on August 15, 2014. The car was sold for a hefty US$825,000, about eight times its retail price in the U.S. The amount was donated to the Pebble Beach Company Foundation.
This one-off BMW car has several unique features, including a BMW special Frozen Grey Metallic exterior paint, Dalbergia Brown leather seats, and BMW I Blue seat belts.
The auction eventually helped BMW increase i8 sales in the country for at least a couple of years. In 2015, the company sold a total of 2,265 cars compared to 555 cars in 2014, an increase of more than 300 percent.
4. BMW X5 Le Mans Concept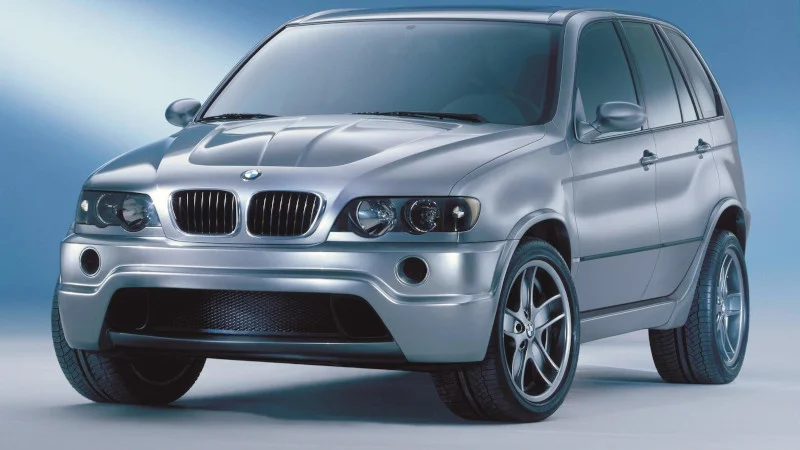 Image Courtesy: BMW
Price: $1 million
The X5 was the first-ever sports utility vehicle (SUV) launched by the German automaker in 1999. The first generation of the car (E53) was produced between 1999 and 2006.
While it was a commercial success and particularly known for its superior on-road handling capabilities, nothing was extraordinary.
However, in 2000, BMW decided to create an extremely powerful prototype of the car by replacing its default inline six or V8 engine with a gigantic 5,990 CC V12 engine. The engine was taken from BMW V12 LMR, the only BWM car to win the legendary Le Mans in 1999. Thus it was named X5 Le Mans Concept.
Apart from the engine, a few notable bodywork changes were made, including a large air scoop on the bonnet for better airflow to the engine, new skirts, specialized racing wheels, and a lowered suspension.
The V12 engine inside the car produces about 700hp and offers 531 lb-ft of torque at 5,000rpm. It can accelerate the car from 0-62 mph in 4.7 seconds.
According to BMW, the prototype car reached an incredible top speed of 193 mph or 311 kph during one of its test runs.
3. BMW M8 E31 Prototype
Image Courtesy: BMW AG
Price: $1 million
Total units produced: One
The BMW M8 caused a sensation in the auto world with its launch in 2019. It became popular because of its robust performance and looks. But do you know BMW revealed a prototype model of the same name about three decades ago?
In the 1990s, BMW started working on a prototype car based on the E31 8 Series Coupe, named 'M8'. However, at that time, the entire project was a secret. It was not until July 2010 that the prototype car was unveiled at the BMW Museum in Munich.
While the prototype never entered production, its unique features would have surely made it one of the classiest sports cars ever. The M8 is not just a prototype but one of BMW's most impressive engineering feats.
The M8 E31 prototype is fitted with a powerful 6-liter V12 engine, a highly modified version of the BMW S70 engine used in the McLaren F1. This engine would have produced up to 640 horsepower. To put that into perspective, the most powerful BMW car at that time, the 850CSi with a modified engine (5.6 L), produced about 375 hp.
While the details of its acceleration and top speed were never disclosed, it is believed that the M8 prototype could reach 186 mph or 300 kph top.
As far as the car's overall design is concerned, features such as racing wing mirrors, widened flared wheel arches, and large air intakes in the side panels, coupled with other sleek design elements, make it stand out.
2. 1991 BMW Nazca M12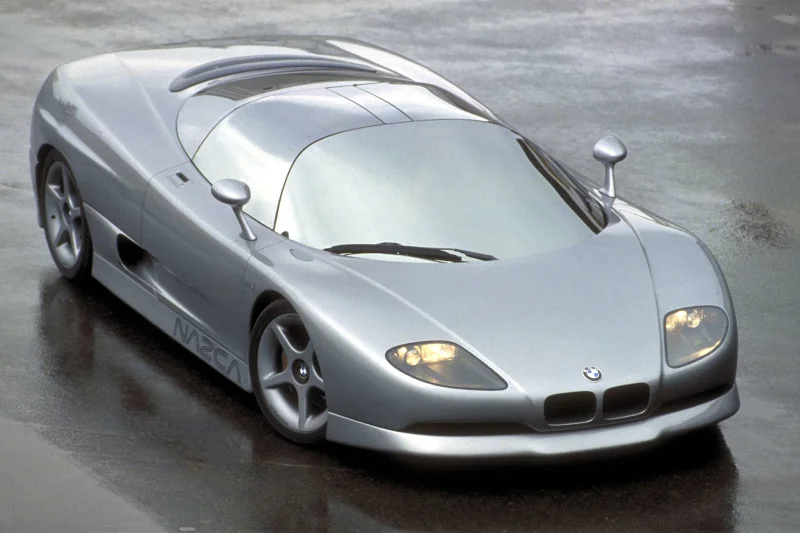 The 1991 BMW Nazca M12 | Image Courtesy: BMW
Price: $1.1 million -$3 million
Total units produced: Three
The BMW Nazca M12 is a sports concept car designed by Fabrizio Giugiaro for the German luxury automaker. It was unveiled at the Geneva Motor Show in March 1991.
For those who are not aware, Fabrizio is the son of Giorgetto Giugiaro, a famed Italian car designer known for styling some of the most iconic supercars, such as the DMC DeLorean, De Tomaso Mangusta, and BMW M1.
As the name suggests, the car is powered by a V12 engine, the same engine used in BMW 750i and 850i production cars. The bodywork of the Nazca M12 is heavily inspired by Formula One cars with really low ground clearance.
Initially, the Nazca M12 was considered a successor to the popular BMW M1. The company also progressed in that direction with the subsequent launches of two other prototypes – the BMW Nazca C2 in 1992 and the C2 Spider in 1933. However, the Nazca M12 was never mass-produced due to its high cost.
1. BMW 507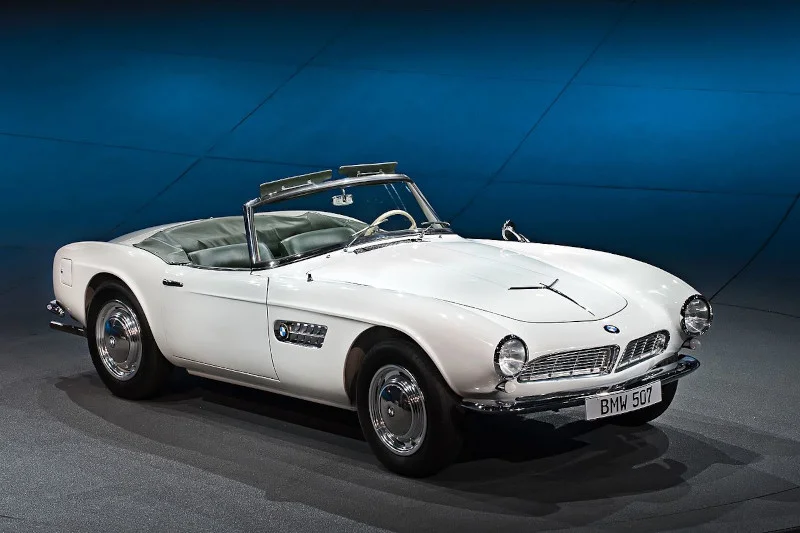 A BMW 507 at Frankfurt Motor Show in 2009 | Image Courtesy: Stefan Krause
Price: $3 million to $5 million
Total units produced: 252
The BMW 507 is one of the rarest and most expensive production cars BMW has ever made. It is a roadster version of the older BMW 501 and 502 luxury saloon cars. It was produced between 1956 and 1959, mainly for the U.S. market.
The car is powered by a 194 CC OHV V8 engine (the first-ever V8 engine by BMW) that generates about 150 horsepower at 5,000 rpm. But what sets the BMW 507 apart from most production cars is that its body is almost entirely hand-built with aluminum.
Initially, BMW intended to produce about 5,000 units a year and sell them for $5,000 each. However, higher than-anticipated production costs forced the company to increase its price up to $10,500 (if you adjust inflation, it would cost $100,000 today).
Due to its extremely high costs, the car was only favored by ultra-rich individuals and celebrities. Some of the most well-known personalities who owned a BMW 507 was John Surtees, John Derek, and Elvis Presley, who actually owned two.
Moreover, higher production costs and low sales caused BMW to lose significant money in 1959. As a result, the production of 507 was terminated after just 252 units.
Due to its rich history and rarity, the BMW 507 has always been highly valued among collectors. Over the years, these cars have been sold for a hefty amount of money in auctions.
The highest amount of money paid for a BMW 507 was about $5 million in 2018. That particular car was originally owned by British Grandprix motorcycle racer John Surtees, who got it as a gift after winning the World Motorcycle Championship in 1956.
Frequently Asked Questions
What makes a BMW so pricey?
We all know BMW has a history of making some of the priciest cars and not to mention that they are also quite expensive to maintain. However, it is not very difficult to understand why BMW cars are highly-priced.
BMW is known for its unique and bold design, safety elements, and high product quality, but it is not just these characteristics that allow the company to sell its cars at prices. Over the years, BMW has made its image as a luxury brand that is exclusive to its customers.
The exclusivity added with advanced safety features and the top quality of materials drive-up the total cost of a BMW car.
As with other luxury cars, you can find price discrepancies with BMW cars depending on which country you live in, as taxes and other government duties weigh on the prices.
Which is the Most Expensive BMW Model in 2023?
The most expensive BMW model in 2023 is the BMW XM. Launched recently in September 2022, the XM is a hybrid luxury SUV that can cost you around $169,000
The XM is closely followed by BMW M8 Competition, which comes in three variants – Coupe, Convertible, and Grand Coupe. In the U.S, the base price of an M8 Competition starts from $136,000 and can go all the way up to $176,000.
Read More
9 Most Expensive Rolls Royce Ever Made
17 Different Car Engine Types | Explained