No Doubt, Science and technology have changed the whole world and with rising in demands, newer technologies are being introduced every month. If you are a millionaire, you might have the most expensive bike or car. Nowadays it has become a trend to have the expensive products. Most of us buy these products just to show off instead of professional or personal use. This is a true fact in 70 percent of cases. Today we'll talk about laptops. We all know it's a portable personal computer for mobile use including a display and keyboard. Although it is not best suited for gaming environment as compared to PC. What you see in laptop before buying it, RAM, processor, hard drive, graphic card etc. Let us show the configurations of the most Expensive Laptops in the world.
15. Sony-VAIO Z Series VPCZ117GG
Price: $2100.00
Processor: Intel® Core™ i7 Processor
Graphic detail: NVIDIA® GeForce® GT 330M
Speed: 8 GB DDR3 SDRAM
Hard drive: 256 GB
The Sony VAIO Z Series VPCZ117GG has an Intel i7 processor with a maximum clock speed of 3.33 GHz. It comes with VAIO display premium Adobe RGB 96% coverage and LED backlight. The laptop is highly durable and lightweight with single piece aluminum palm rest and carbon top cover.
14. Toshiba Qosmio G35-AV660
Price: $2500.00
Processor: Intel Core 2 Duo T7200 processor
Graphic detail: PCI Express x16 – NVIDIA GeForce Go 7600 – 256.0 MB GDDR3 SDRAM
Speed: 2.0 GB DDR2 RAM
Hard drive: Dual 120 GB hard drives
Toshiba Qosmio G35-AV660 is sleek, media-centric laptop with 17-inch LCD. It is integrated with TV tuner, Tri mode 892.11a/b/g wireless connectivity. The laptop is much more expensive according to its configuration, somewhat dim display, no separate numeric pad and a little bit heavy and bulky.
13. Acer Ferrari 1100
Price: $2900.00
Processor: 2.3-GHz AMD Turion 64 X2 Mobile Technology TL-66
Graphic detail: ATI Radeon X1270/512MB
Speed: 4GB
Hard drive: 250GB
The Acer Ferrari 1100 is a stylish ultra-ported laptop. The 1280 x 800-pixel display delivered bright color while watching movies or videos. Acer finally adds an optical drive to its blazing 12-inch Ferrari. It also includes an 8X DVD burner and 1.3-megapixel webcam. The cons are its battery life and weak speakers.
12. Lenovo-ThinkPad W510- 43893FQ
Price: $2900.00
Processor: Intel Core 2 Quad
Graphic detail: Quadro FX 880M NVIDIA dedicated
Speed: 4 GB
Hard drive: 500 GB
Lenovo-ThinkPad W510- 43893FQ has 15.6″ high definition, anti-glare screen with 1600 x 900 display resolution. It also includes Ultra Track-Point and multi-touchpad, fingerprint reader, upgradable Integrated Wireless Wide Area Network and 9 Cell lithium ion battery.
11. Dell M6400
Price: $3000.00
Processor: Intel core 2 Extreme
Graphic detail: NVIDIA® Quadro FX 3700M Graphics with 1GB2 dedicated memory
Speed: 16 GB DDR3 SDRAM
Hard drive: 500 GB
Dell M6400 gives provide awesome user experience and massive scalability. It has an Intel Q43 chipset that supports 4 memory DIMM slots. Storage space is scalable to 1 TB and also e-SATA interface enables you to directly connect external SATA hard drives. The laptop has a sleek aluminium design with 17″ display, optional dual array microphones, slot-load optical and an optional 2 MP camera.
10. Dell-Alienware M15x
Price: $3500.00
Processor: Intel® Core™ i7 620M 2.66 GHz (3.33GHz Turbo Mode, 4MB Cache)
Graphic detail: 1GB NVIDIA® GeForce® GTX 260M
Speed: 8GB DDR3
Hard drive: 500 GB – 7,200 RPM
Dell Alienware M15x is for gamers with blazing fast graphics, processor technology and Hi- def capabilities. It is integrated with DDR3 with 1333 MHz memory to support the next generation quad core processors. Other features are Fierce Design, QuickTouch System Control Pad, Stealth Mode, TV Tuner Option and much more.
9. Alienware 18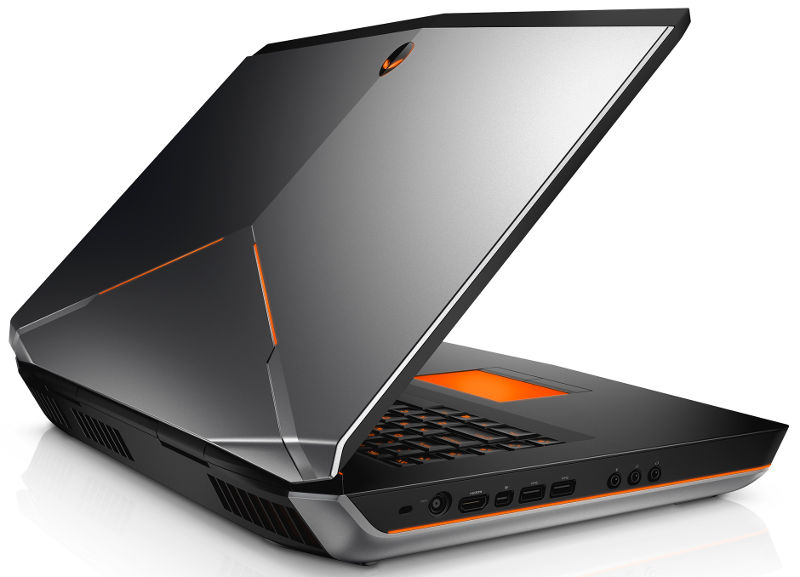 Price: $3600
Processor: 3 GHz Intel Core i7
Graphic Detail: 4 GB Nvidia GeForce GTX
Speed: 16 GB
Hard drive: 750 GB
Alienware 18 is considered as the most powerful gaming laptop in the world. It is over 12 pounds in weight and 2.2 inches thick. It is built to run every kind of applications. It has many features including Dolby home theater speaker system that provide the best gaming experience.
8. Dell Mobile Precision M6800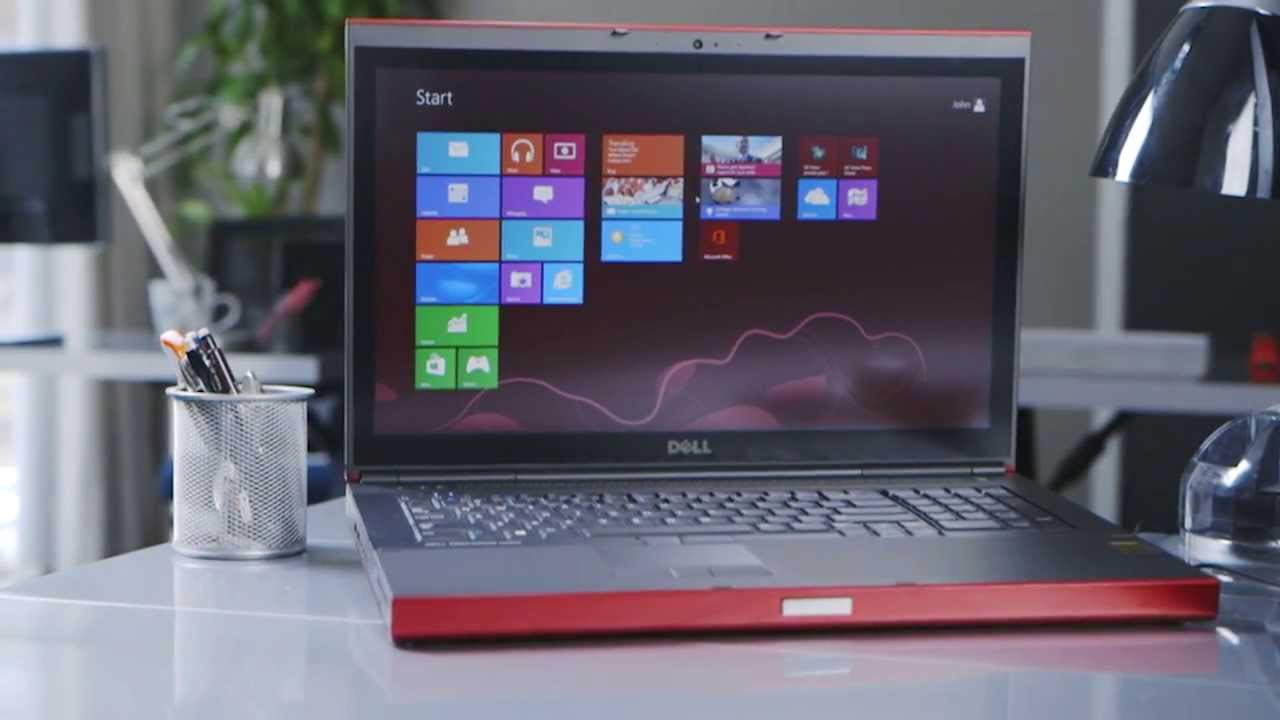 Price: $3900
Processor: Intel Core i7 2.7 GHz
Graphic Detail: Nvidia Quadro K3100M
Speed: 16 Gb
Hard drive: 750 GB
The Dell Precision M6800 is a good option for a high performance laptop including high end 3D graphic. It has a Dell control vault system for security purpose. It is more than 4 kg in weight including the weight of battery charger. It also has four USB 3.0 ports and many other features.
7. RockXtreme SL8- 9550
Price: $4500.00
Processor: Intel Core 2 Quad Q9550 processor
Graphic detail: NVIDIA GeForce 9800M GTX SLI
Speed: 8 GB
Hard drive: 512 GB
Rock Xtreme SL8- 9550 comes with awesome 17″ display with 1920*1200 native resolution and an X-Glass coating. This laptop is mainly designed for gamer which also includes a blue – ray drive, 4 pin firewire, DVI and S-video port. The machine weights 5.5 kg and carries a high price but delivers great user experience and performance.
6. Alienware Area 51 M9750
Price: $$5000
Processor: 2.8 GHz Core 2 Extreme
Graphic Detail: Dual 512 MB Nvidia
Speed: 4 GB
Hard drive: 1 TB
The Alienware 51 features a thick and stable design which makes it a glossy laptop. It is a best option for the high graphic games such as Unreal Tournament 3. It has some unique features including Alienware's AlienFX command center, two microphones for videoconferencing and stealth mode.
5. Lenovo Thinkpad W700DS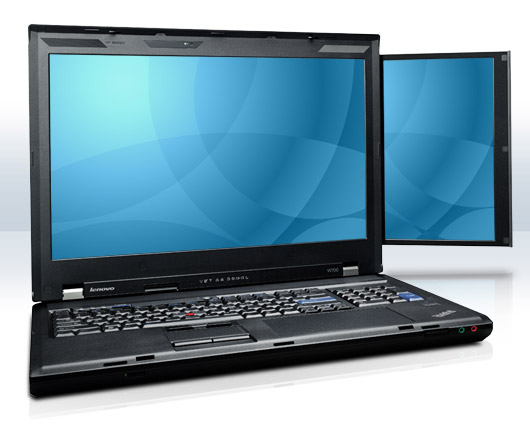 Price: $5100
Processor: 2.5 GHz Quad Core
Graphic Detail: Nvidia Quadro FX 3700M
Speed: 4 GB
Hard drive: 320 GB
The main factor of its popularity is an inbuilt Quad core processor which increases its performance. At a size of a normal laptop, it is powerful as the desktop computer. It has 1 GB dedicated graphic card which supports all types of high graphic games with maximum performance.
4. Stealth Macbook Pro by Colorware
Price: $6000
Processor: Intel i5 3.06 GHz
Graphic Detail: Inbuilt Intel Iris graphic card
Speed: 8 GB
Hard drive: 256 GB
The Stealth MacBook Pro is a best option for those who are looking for more processing speed with a smooth look and feel. It has a 13.3 inch display. It has almost same specification as a normal MacBook Pro but there are only ten stealth MacBook Pro available.
3. Ego for Bentley
Price: $20000.00
Processor: 64-bit Intel
Graphic detail: Inbuild chipset
Speed: 4 GB
Hard drive: 160 GB
The Ego for Bentley isn't cost as much as a car but it is also a brand of super luxury car Bentley. It is hand made and the exterior is clad in the finest selection of Bentley leather and finished with hand stitching. Its elegant design incorporates 12 dedicated direct access keys to make WiFi, Webcam, Media Centre, Bluetooth and other simple and fast applications.
2. Tulip E-go Diamond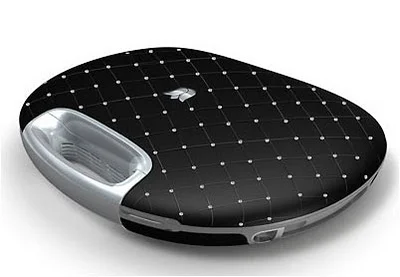 Price: $350000.00
Processor: AMD Turion 64-bit CPU – Probably MT family, 1MB L2 Cache
Graphic detail: ATI Radeon Xpress 200
Speed: 2 GB
Hard drive: 160 GB
Tulip E-go Diamond is best known for its design instead of system configuration. It is inlaid with 80 carats of solid palladium white gold plates. The laptop shapes resemble a purse/handbag and includes bass reflex sound system, 12″ anti-reflection screen for outdoor use, changeable leather skins and Auto DJ feature to play songs without booting Windows.
1. Luvaglio
Image Source
Price: $1 Million
When it comes to Million dollars, internal specification is not the factor rich people like to consider. Luvaglio was founded in 2005 by Rohan Sinclair Luvaglio. The company received a significant attention by launching a laptop worth one million USD. The luxury machine equipped with 17″ inch display with interactive cleaning feature, Bluray drive and protective layer body. The Luvaglio PC makers have not unveiled much information about the company profile system. However, they allow users to select the material (including gold, diamond, leather) according to their convenience.