A logo is a symbol or mark that is used by organizations to promote their identity. It is, basically, the face of any company. A good (logo) design is essential for transforming a company into a famous international brand.
Logos are also historically relevant, whether it's cylinder seals in 2300 BCE or coins in 600 BCE. Do you know, the first trademarked logo of a company was that of Bass Brewery in 1876.
Below, we have compiled a list of iconic/most famous logos of companies and organizations around the world.
19. London 2012 Olympics Logo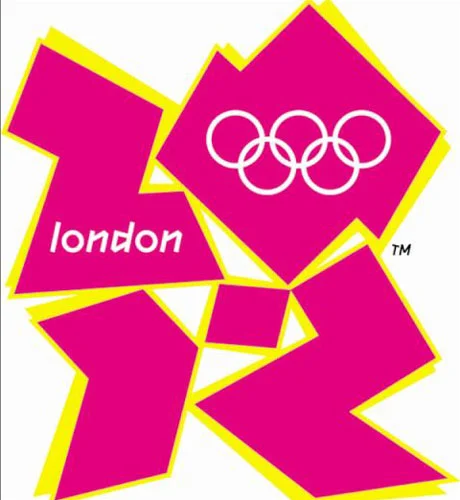 Designer: Wolff Olins Brand Consultancy
Cost: £400,000
The first one in the list is the official logo of the London 2012 Olympics, which made headlines but not for positive reasons. In 2007, when Wolff Olins (a brand consultancy firm in London), revealed the official logo for LONDON 2012, it was heavily criticized by both media and the common public. It was even branded as childish and immature.
The logo received further disapproval for its typeface (called Headline 2012). In his book Just My Type, author Simon Garfield labeled the logo font as "uncool and based on crudeness." However, he admitted that it was a successful corporate branding tool. The Wired magazine also praised the font for its impact on awareness and memorability.
18. British Petroleum
Designing Firm: Landor Associates
Total Costs: $200 million
In 2001, the London based multinational oil and gas company, BP plc went through brand transformation – replacing its previous "Green Shield" logo with a "Helios" symbol (and 'bp' initials on top right corner). The total cost of the entire marketing campaign was about $200 million.
17. NeXT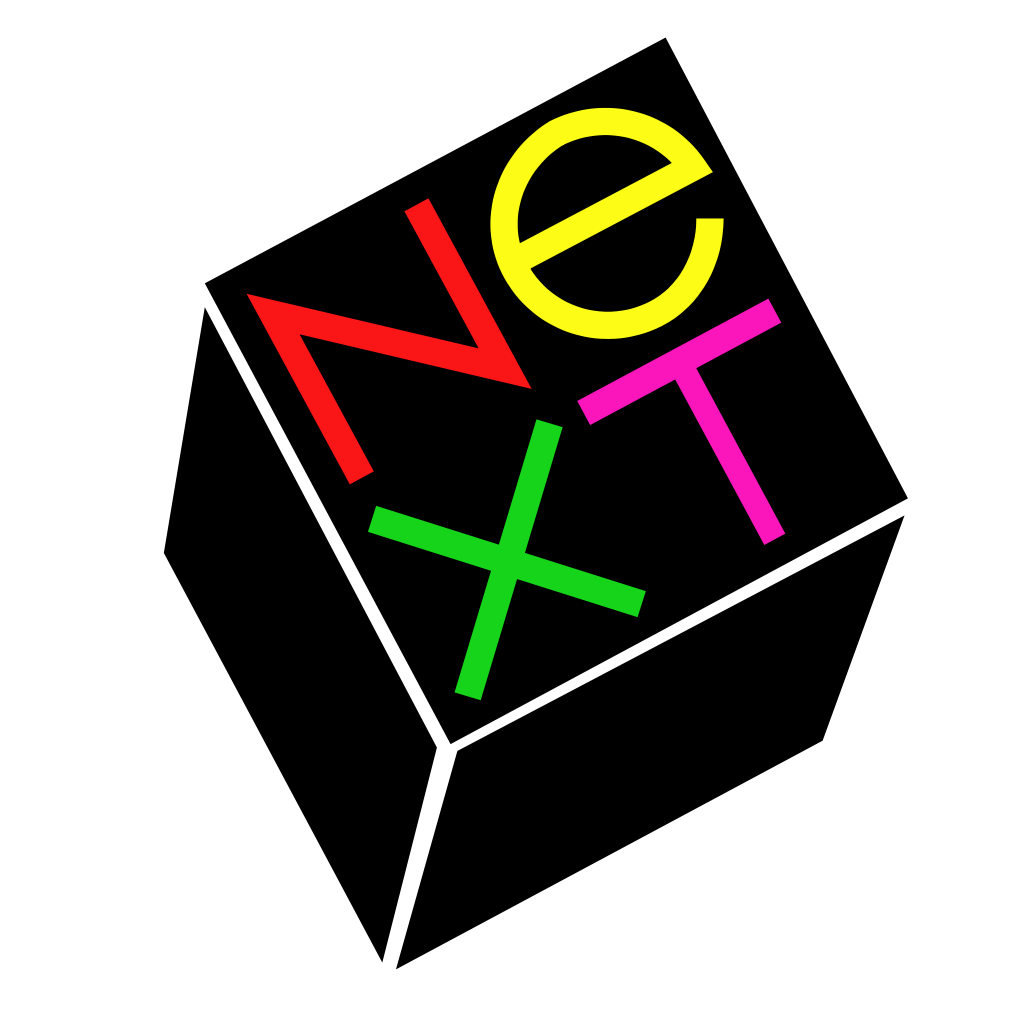 Designer: Paul Rand
Logo Price: $100,000
In 1986, Steve Jobs hired veteran graphics designer Paul Rand to produce a logo for his newly founded company, NeXT, Inc. The design received instant praise from Jobs, something that's not easy to come by.
Along with the logo, Paul also prepared a hundred-page presentation book that takes the reader step-by-step through the design process.
16. Enron
Designer: Paul Rand
Cost: $33,000
Enron Corporation was a major player in the energy sector before it went bankrupt in 2001, following its accounting debacle. Once dearest to corporate America, the company is now remembered as an example of greed, corruption, and deliberate fraud. Its logo went down the same path as well.
Designed by one of America's most admired graphics designer Paul Rand, Enron's logo was initially dubbed as smart and innovative, something that will carry the company to the next level. But it inadvertently became a corporate identity for deceit and deception.
15. Chanel
Designer: Coco Chanel
Chanel is a French fashion company, whose products are recognized worldwide simply by its double C (opposite-facing and interlocking) monogram. The initials on the logo stand for the name of the company's founder and designer, Coco Chanel. She is the only fashion designer on Time magazine's 100 most influential people of the century.
14. Lacoste
Lacoste's green crocodile is, without a doubt, one of the most well-known logos in the apparel industry. The French company (now part of a Swiss-based organization) has been involved in several high-profile legal disputes over its logo.
13. Ferrari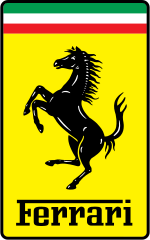 Enzo Ferrari first came up with the famous prancing stallion (Cavallino Rampante) logo for his cars in 1923, more than a decade before his company was founded.
He took inspiration from an Italian Air Force pilot during the First World War, who used to paint similar horse design on either side of an airplane fuselage.
12. Microsoft
Image Courtesy/legal notice: microsoft.com
Designer: In-house team of Microsoft
Microsoft adopted its current logo in 2012. The four small boxes of different colors in the logo represent the company's four main products; Office (red), Xbox (green), Windows (blue), and Bing (yellow). Before this, the company used the so-called "Pac-Man" logo for more than two decades.
11. Twitter
Designer: Doug Bowman
The Silicon Valley-based social networking giant, Twitter, is identifiable worldwide by its logo, known as Twitter Bird. The original Twitter logo (designed by British graphics designer Simon Oxley) was, in fact, bought by the company from a stock photography website for about $15.
The Twitter Bird was introduced in 2012 and is based on the previous (2009-10) iteration of the logo.
10. Starbucks
Starbucks logo is an image of a mermaid (or siren) with two tails on either side. Since the introduction of its first logo in 1971, the company has made several changes to its design.
The current logo, which was introduced back in 2011, is an enlarged image of siren (in green and white color combination) without the surrounding wordmark.
9. NASA
Designer: James Modarelli
Perhaps the most elite name in the space exploration industry, NASA or National Aeronautics and Space Administration, has not one but three official logos. Its primary insignia, otherwise known as NASA "meatball" insignia, was created to be used as a secondary logo for the agency.
The symbol is made up of five elements; a blue sphere (represent a planet), stars (symbolizing the space), the red chevron (a new hypersonic wing design at that time), an orbiting spacecraft, and letters NASA at the center.
8. BBC
Designer: Eric Gill (typeface)
From the late 1950s to 1990s, the British Broadcasting Corporation changed its logo a total of five times. Its current logo with three blocks, each with a company initial, was introduced in 1997.
The BBC logo uses a custom typeface (Gill Sans) created by Eric Gill, while its overall design is inspired by the 1950s iteration.
7. Nike
Designer: Carolyn Davidson
Cost: $35 and 500 company shares
Nike's swoosh is perhaps one of the most recognized brand logos in the world. It was launched in 1971 and was designed by Carolyn Davidson, a graphic design student at Portland State University.
For his company's logo, Phil Knight wanted something similar to a "stripe," a standard in the shoe industry (but distinct from that of Adidas).
Read: Logo Evolution of Biggest Football Clubs in the World
Davidson was initially paid $35 for her work and was cited that she worked 17.5 hours designing the logo. More than a decade later, she was awarded 500 of the company's shares as a show of appreciation.
6. Google
Designer: Ruth Kedar
The Google logo is undoubtedly one of the most recognized corporate trademarks in the world. Over the years, Google has used different logos, but perhaps the most famous one was introduced in 1999.
The logo was curated by renowned designer Ruth Kedar, based on Catull typeface. It was used as a base design for later logos until 2015.
5. Apple
Designer: Rob Janoff
The very first Apple logo was completely different from what we see today. It portrayed Sir Issac Newton sitting under a tree with an apple hanging above as a tribute to his discovery of gravity. It was, however, almost immediately replaced with now-popular "bitten" apple design.
4. Mercedes-Benz
The legendary, three-star logo of Mercedes-Benz was adopted by the company for the first time in 1909. Since then, multiple versions of the logo have been used. The logo, originally, symbolized DMG's aim for motorization on land, water, and air.
3. Pepsi
Designer: Arnell Group
In 2008, Pepsi launched its current company logo with a new design and color palette. The globe is also reverted to two-dimensional. Pepsi paid $1 million for the logo re-design.
Read: 15 Tools to Instantly Convert 2d Images to 3D Ones | 2020 Edition
2. McDonald's
The U.S based global fast food restaurant chain, McDonald's introduced its iconic Golden Arches logo in the year 1962. The term "Golden Arches" symbolizes capitalism as described in the Golden Arches Theory of Conflict Prevention by author Thomas Friedman.
He argued that McDonald's is not just a global entity, but something that has become important for countries both economically and politically.
1. Coca-Cola
Designer: Frank Mason Robinson
Read: 40 Most Famous Airline Logos In the World [2020]
Although this iconic American soft-drink was engineered by biochemist John S. Pemberton in 1886, it was his partner Frank Mason Robinson, who named the product as we know it today. He (Mr. Robinson) was also responsible for designing its memorable logo. Here is a brief timeline of the Coca-cola logo evolution.