Artificial intelligence companies are sprouting all over the world. With rapid advancements ranging from virtual assistants to fraud detection, AI has come a long way recently. Almost every organization, whether it is fashion, banking or retail, is using AI in a way possible to innovate and make their services better.
Technology giants like Apple, Google, Intel, Samsung and Salesforce are competing in the race to acquire private AI companies. More than 200 small companies using AI algorithms across different verticals have been acquired since 2012, with over 30 acquisitions taking place in the first quarter of 2017 alone.
The need for artificial intelligence, and these kind of acquisitions and fundings by larger tech companies have really fueled up the AI startup growth. Today, we are listing the unicorns of those artificial intelligence startups that have the potential to change the future for better.
19. Mad Street Den
Headquartered in California and Chennai, Mad Street Den is reimagining the future of retail. The company is teaching machines to observe and understand the world around them, and identify objects, people and their style preferences to learn customer's likes and dislikes.
The company has raised over $1.5 million in funding. With its team of Neuroscientists, deep learning and data science experts from Stanford and MSFT labs, it has been serving customers across the UK, US, and India.
18. Sigtuple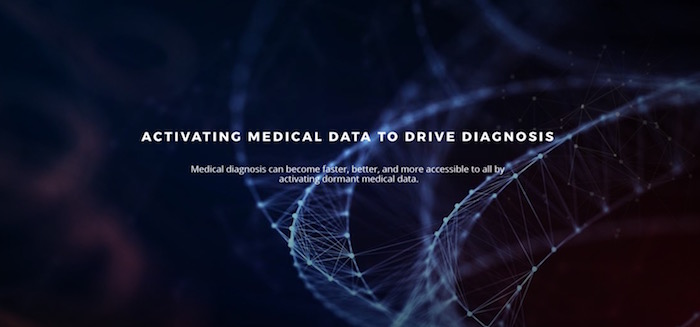 Sigtuple is building an AI platform named Manthana that helps you analyze visual medical data efficiently. Their primary focus is on medical image analysis – radiology, pathology, ophthalmology for detection of abnormalities and diseases. The aim is to automate the manual inspection of visual data for diagnosis, which will result in improved accuracy of diagnosis and healthcare delivery.
Sigtuple has raised around $6 million from 12 investors, including the founders of Flipkart, Sachin Bansal, Binny Bansal, and venture capital giant Accel Partners.
17. Sensely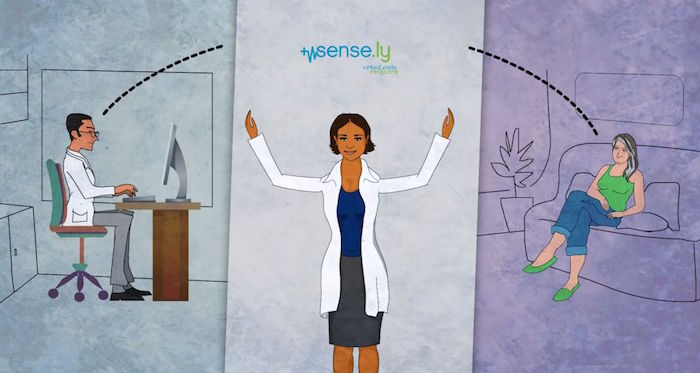 Sensely helps patients interact with clinicians in real time from the comfort of their own homes. It provides a video game-like environment with nurse avatar, speech and body recognition. This virtual medical assistant is equipped with a set of remote diagnostic tools to facilitate the assessment of a patient's condition and provide insights for follow up.
Sensely has raised over $11 million from 12 investors. They are now focusing on integrating artificial intelligence from MindMelds, Affectiva, Beyond Verbal and others to make its platform not only respond to patient's symptoms and behavior, but also to their mood.
16. Casetext
Casetext is especially designed for lawyers that allows them better serve clients via advanced information services, backed by expert analysis from the legal community. All you need to do is drop a brief into CARA's secure system, and its AI and machine learning technology will research entire database of U.S law and surfacing relevant case law in milliseconds.
Casetext has now become one of the leading source of legal information and has raised over $20 million in funding. They have crossed over one million users per month who access Casetext's library of state and federal law, and hundreds of law firms, nonprofit and in-house law department.
15. 6Sense
6Sense helps companies like Cisco and HP predict sales. Their aim is to empower sales and marketing teams with complete visibility into buyers – who they are, needs and timing. They use their private network of billions of time-sensitive intent interaction to predict who is in the market to buy, what they will buy, what products, and where they are in the buyer's journey.
The San Fransisco company has raised over $40 million from 6 investors, in the top right corner of its Predictive Modelers quadrant. In January 2016, they announced 300 percent growth in annual recurring revenue. Same year, the company received a patent protecting machine learning method to predict B2B sales.
14. Mintigo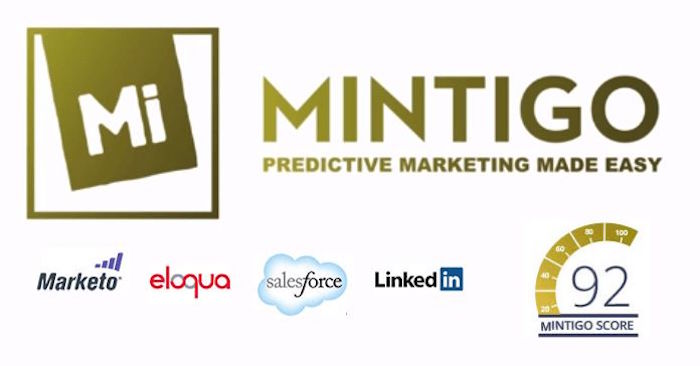 Mintigo's predictive marketing platform gathers millions of data points on thousands of companies – information like staff and hiring trends, financials, technologies installed, purchase intent and marketing channels used. By combining the power of big data and predictive analytics, sales team can figure out ideal prospects, personalize content for lead nurturing and provide insights that shorten the sales cycle.
Mintigo's cloud based APIs offer direct integrations with marketing automation and CRM systems like Marketo, Salesforce, Adobe and Oracle. Till now, the company has raised a total of $34 million from 4 investors.
13. X.
ai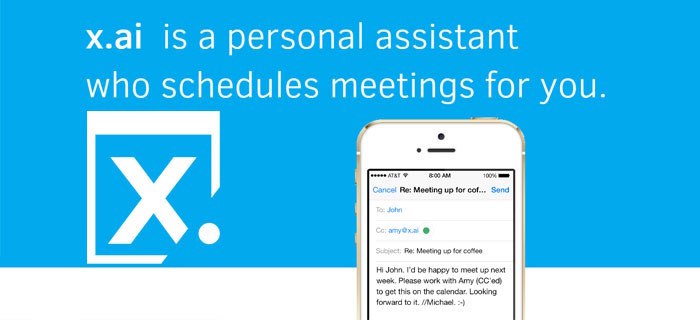 While smart virtual assistants like Google Now, Siri, Cortana and Echo continue to get more useful and reliable, there is a parallel wave of development underway that has captured the public attention, where artificial intelligence, machine learning and language processing are getting corralled.
The New-York based startup named X.ai has designed a bot that helps user to arrange meetings with other people by way of virtual assistant. It has raised over $34 million from 11 investors across the world. They are not revealing details of its valuation, but reliable sources say it is now around $100 million.
12. CrowdFlower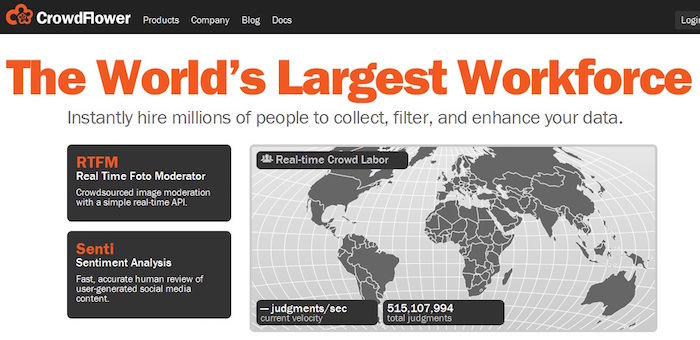 CrowdFlower is kind of necessary human-in-the-loop platform for data science teams. It is focused on creating useful data by helping teams gather, clean and label their data at scale. The platform combines human-labelled training data, easy to deploy models, and human-in-the-loop workflows to help companies create value from their unstructured data.
Headquartered in San Francisco and backed by Trinity Ventures, Canvas Venture Fund, and Microsoft Ventures, CrowdFlower has raised over $38 million in funding from 20 investors. It serves data science teams at Fortune 500 and fast evolving data-driven organizations across a wide range of industries.
11. Arria

Arria is an artificial intelligence software that extracts information from complex data sources and communicate that information in natural language. The platform is configured for a wide range of client requirements, and offers its technology as pre-packaged SaaS products and SDK.
The company went public in December 2013, and has raised a total equity funding of $40.27 million. Arria has a partnership with IBM Watson (incorporate compliance insights into data-driven reporting), and Genpact whose lean digital products help companies automate finance operations.
10. Leap 
Motion
Leap motion is developing 3d motion control technology for virtual reality and other platforms. Its unusual hand tracking deviceallows you to reach into virtual and augmented reality to interact with the new world. Using three infrared LEDs and two monochromatic IR cameras, the device observes 1 meter of hemispherical area.
The company initially distributed thousands of units to developers who are interested in developing apps for the device. In February 2016, they released a major beta update to its core software, which is designed for hand tracking. Till now, Leap Motion has raised over $44 million from 9 investors.
9. Persado
Persado is a cognitive content platform that generates the precise combination of phrases and images that inspires action. It eliminates the random process behind traditionalmessagegeneration . The platform has "smart content" that increases the efficacy of communication with any audience at scale, while providing unique insight into the specific triggers that drive action.
Persado has raised a total equity funding of $66 million from 5 investors. American Express, Microsoft, Verizon, Marcus and other leading brands have realized $1 billion in incremental revenue and an average uplift of 49 percent in conversions across marketing campaigns.
8. Vicarious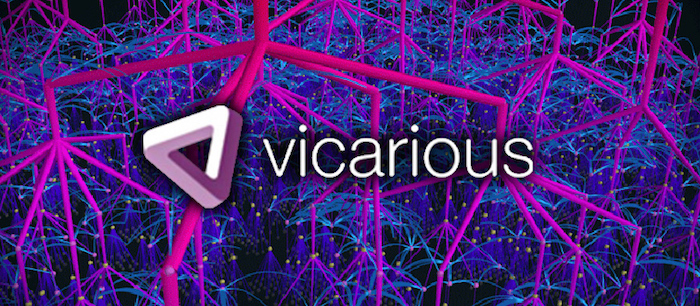 Vicarious is using the theorized computational principles of the brain to build software that can think and learn like a human brain. The company is focused on visual perception problems, like segmentation, recognition and scene parsing. Its underlying framework combines advantages of generative probabilistic models and deep architectures.
The company has raised over $70 million in funding from Mark Zuckerberg, Jeff Bezos, Elon Musk, Ashton Kutcher and giant companies like Samsung and Wipro.
7. Quid
Quid is an AI platform that searches, analyzes and visualizes the collective intelligence to help answer strategic questions. It ingests the opinions and ideas expressed in written language to discover patterns across a billion documents. The quid visualization tool makes data easy to interpret – you can manipulate, explore and interact with data the way you want.
The San Francisco based startup has managed to raise over $70 million in funding. It is currently utilized by corporate strategy and development, tech firms, innovative groups and other rapidly transforming industries like defense, chemical, energy and automotive.
6. Banjo
Banjo analyzes data about events and breaking news in real time. The company started as a social discovery application, and today it has evolved into something quite different. News organizations like Fox, BBC and NBC use Banjo to power live social content on their network to break news before they gather traction on Facebook or Twitter. Banjo's insights could also be used to aid emergency responders and improve driving conditions.
The company has raised a total equity funding of $121 million from 6 investors. They announced that they will use some of its new capital to hire more engineers and data scientists.
5. InsideSales

.

com
InsideSales.com has raised a total of $201 million in funding in order to create Neuralytics, the "sales acceleration platform" backed by artificial intelligence. Using the knowledge base of over 100 billion sales transactions, Neuralytics can tell you when people are most likely to answer their calls which can increase contact rates by over 300 percent. No surprise, both Salesforce.com and Microsoft are investors.
Their website claims that they help you create high performance sales teams with breakthrough technology and help your team work smarter. They appear to back these claims up with solid functionalities like predictive analytics and gamification using external and internal data sources.
4. iCarbonX
Founded in October 2015, Chinese startup iCarbonX has taken nearly $600 million in funding so far. Their goal is to develop an ecosystem of digital life based on a mix of individual's biological, psychological and behavioral data, and the Internet. The company will provide individual health analysis and prediction of health using the most advanced data mining and machine analysis technology.
With the continous growth and optimization of iCarbonX's database, the null methodology will develop the first intelligent digital guide that provides recommendations, on both large and small basis, for healthier life .
3. UBTECH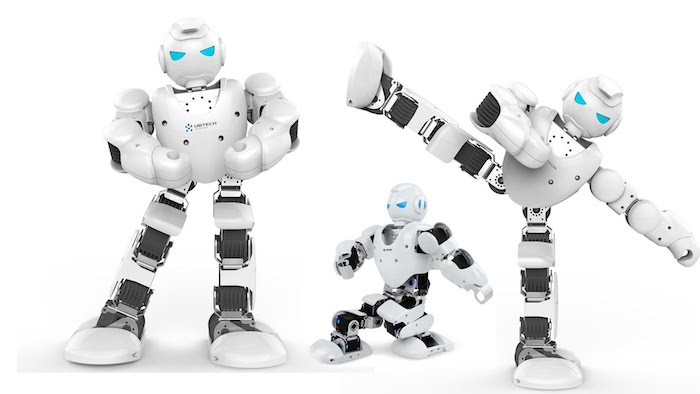 Founded in 2012, Chinese startup UBTECH Robotics is dedicated to bring a robot into every home and integrate it into daily life, creating a more intelligent and human friendly way of leisure life. The company managed to get a billion dollar valuation.
The company has introduced 17 inch tall Alpha 2 humanoid robot developed to make household life easier. It can capture pictures, make calls, read messages, check and send mails, and can control WiFi connected equipment. The robot is programmable and runs on an open source operating system and leverages intelligent voice and perceptual system to receive commands and execute corresponding tasks.
Read: 14 Advanced Robots With Extraordinary Skills
2. BenevolentAI
BenevolentAI is a British startup that aims to bring drugs to market faster using artificial intelligence. They were the first European company to buy NVidia DGX-1 deep learning supercomputer. Their deep learning algorithms already found two new potential drug targets for Alzheimer's disease. One of the United States drugmaker signed on for in a deal worth $800 million.
Read: 7 Creative Ideas that got People Rich in No Time
The current valuation of the company is over $1 billion. It is developing an advanced platform to help researchers make new discoveries and redefine how scientists gain access to, and use, all the data available to them. The aim is to augment human judgment to assist the innovative process that characterizes the best scientist.
1. Zoox
Zoox is a robotics company developing fully automated, electric vehicle fleet and the supporting ecosystem needed to bring the service to market at scale. They haven't announced specific period for its release, but called it a "five year vehicle development program".
Read: 20 Most Successful Investors In The World
The company founded by Tim Kentley and Jesse Levinson fetched a value of $1.5 billion even before revealing its first product. The Menlo Park based startup has already hired more than 100 employees, some from giant companies like Apple, Alphabet and Tesla.