The level of technology is upgrading day-by-day. It's becoming sophisticated and user friendly at the same time. But what about the future? How does our future looks like around technology, especially the automotive industry? Well, why don't you find out yourself. Here are 13 new car technologies you will see soon.
13. Self-Healing Paint
How nice it would be to have a self-healing paint for our cars. Well, healing paints have been around for some time now, but due to unknown reasons it hasn't been implemented yet, commercially. The main component of the self-healing paint is chitosan, which is can be obtained from chitin (commonly found in lobsters and crabs). Besides cars they also have practical application in different electronics and aircraft, etc.
12. Long Term Evolution (LTE)
Nowadays, almost all cars are GPS enabled, which can work even without active internet. That's fine, but wouldn't it be great to get live traffic updates and other features that you can only get by having internet access right in your car. Some car manufacturers have already started working on this.
The German automobile giant Audi is working on a possible integration of Long Term Evolution (LTE) into their future car models. LTE would allow full access to better quality internet radio, faster searching for a location and quick loading of live maps. Having a live LTE connection in your car can make it a moving WI-Fi hotspot.
11. Remote Shutdown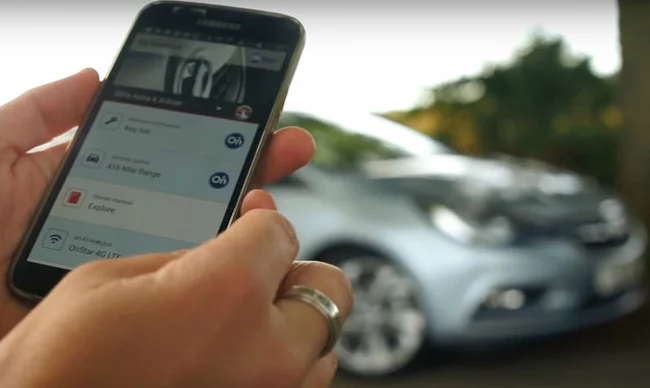 Not only this technology exists, but it's also used extensively by several IT companies including OnStar. In recent years, these companies have shut down hundreds of stolen cars, reducing burden on cops and other authorities. Back in 2009, OnStar's parent company General Motors planned to equip their new cars with this technology which failed largely. We should expect this technology in coming years with some bold changes.
10. Next-Gen Smartphones Integration
You can connect your smartphones with your current car and listen to your favorite songs or call someone while driving, but do you want something more? Well, who does not. With this next generation feature you will be able to control your smartphone's functionality completely through voice commands and buttons on the steering wheel.
Honda is already taking a huge step towards this technology by integrating Apple's Siri Eyes into their new car models. That would allow you to use your iOS from the car's dashboard, letting you easily and safely access music, send and receive messages, make phone calls and get voice directions using built-in apps.
9. Smart Fuel Saving Display and Tips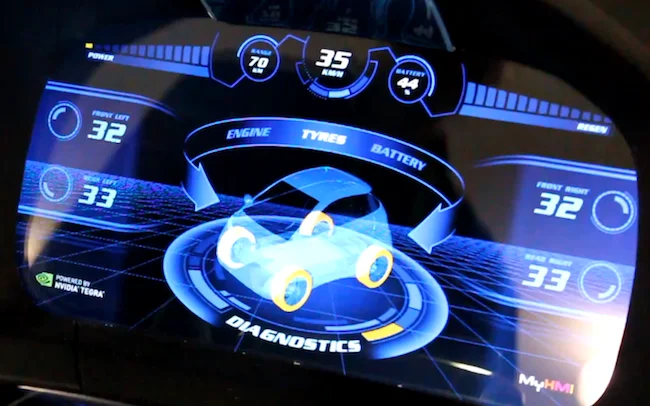 Honestly speaking, most of the times the smart displays in our cars are not smart enough. They often give us false readings of fuel and engine oil, etc. It would be nice, actually it's kinda necessary to have a really smart fuel indicator and efficiency tips, notifications on the go. For instance, it can notify you about a nearby gas station that has cheap gas prices based on your car's tank status.
8. Reconfigurable Body Panels
It would be really great from economical point of view to have a truck and SUV in one vehicle. I mean, think about it, SUV fitted with lightweight and robust body panels that can retract roof and side windows to give you an improvised pickup truck.
7. Smart Communication among Vehicles
Here smart communication is referring to machines to machine communication rather than you telling a parked car in front of your's to get the hell out of your way. This technology could be a revolutionary move towards building a safer tomorrow. Interchange of data between cars can not only lead to smooth traffic and less congested roads, it will also play an important role in preventing road accidents far more efficiently. The only concern here is privacy. This technology needs to be implemented correctly for us to gain all its advantages.
6. Innovative Batteries
Credit: AutoblogGreen
Today, innovative motor companies like Tesla and Lucid Motors are pushing battery based cars to a new height. Being a battery powered car producer, its manufactures have to deal with bulky and heavy engines. They have to find an appropriate location to put the batteries so that the car doesn't lose its balance. Now what if they don't have to place the batteries in one place?
Imagine, what if those are placed in the panels throughout the car on both the interior and exterior. They would be slim, durable and bendable so that manufacturers won't have to compromise on the style of the car. Although, it seems far fetched, but it's definitely something worth waiting for.
5. 
Bio-metric

 Vehicle Access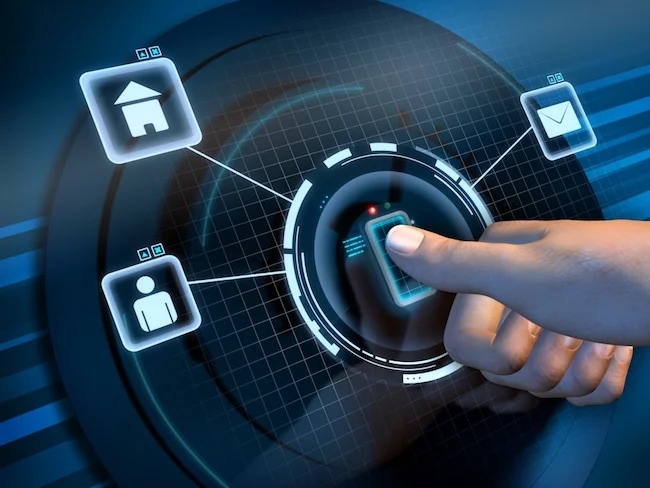 Alongside, cars and engines, car keys have also evolved over the time. From traditional car keys, now big car companies are targeting remote keys for more flexibility without compromising on security. Talking about security, we can totally expect from the car industry that sooner or later they will introduce biometric features in our cars. Maybe after 5 years you will have to unlock your car with your fingerprints or even by retina scan. Sounds somewhat like a smartphone security today, yes, it's the same concept.
4. Advanced Overriding Systems
The modern cars are already enabled with force stop in emergencies even if we failed to apply the brakes. A life saver. But, don't be surprised when we will have cars with artificial intelligence that can not only work on its own, but will also have the final say on driving matters. It is estimated that by 2020 cars will have the full authority and can override human actions whenever it find appropriate or necessary. Scary, isn't it.
3. Inbuilt Apps and Firmware Updates
Now, what if your car can do whatever you can achieve with your smartphones. We are talking about cars capable of running powerful apps more or less similar to what you have in your phones. There might be a vast possibilities with this, but for starters, there could be specialized apps based on a particular country which can produce detailed information on local restaurants, malls or hospitals etc.
Just like apps, firmware updates in cars could also improve some of its inbuilt features like the radio or music player, Wi-Fi connectivity and other electrical equipment. Right now, Tesla's model S is the only car capable to firmware upgrades OTA or Over The Air.
2. Enhanced Gesture Control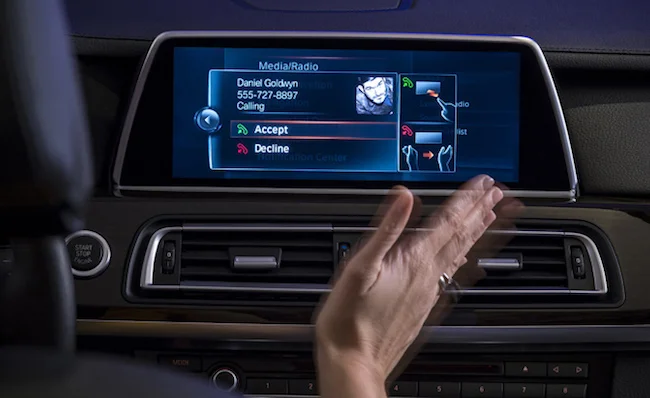 Image credit: Autoguide
What is a gesture control? A gesture control is the advanced machine's ability to recognize and interpret various movements of the human body, particularly hand in order to interact with a computer system without direct physical contact. Building on the fact that modern vehicles have knob and voice command features Mercedes and other motor giants have already started planning on implementing gesture control in their upcoming models.
Read: Cars That Brought the Revolution in Automobile Industry
To achieve this, Mercedes has planned a new generation multi-functional touchpad, which can be operated with a combination of gestures and manual inputs of letters and characters, just like our smartphone. Just being realistic here, even though we might have to wait for some more time to enjoy this technology, but by 2025 we can expect most basic cars to be enabled with gesture controls.
BMW has already started providing gesture control for their dashboard screen. It allows 3D sensors to register and complete the requested-by-movement actions. For now, you can turn up/down the volume, change channel, reject a call and change the camera angle of multi-camera view. We'll see a lot more of this in future.
1. Augmented Reality Head-Up Display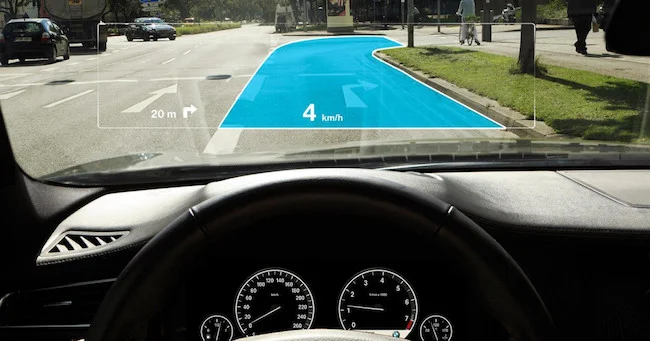 Read: 33 Coolest Concept Cars Of All Time
Prepare yourself for augmented reality display on your car windscreen that will make your driving more fun, real soon. Without a doubt, it would add a lot of functionality to the car. We would be able to see crucial information like speed, navigation details and much more. Head-up displays are definitely something of the future that we should look forward to. It'll help us to be concentrated on the road and at the same time keeping us updated with all the relevant information right at our windscreen.