Rental businesses have gained remarkable traction in the past decade. The allure of starting a rental venture extends beyond its capacity for generating profits — it encompasses the opportunity to provide customers with budget-friendly solutions while promoting the efficient use of resources.
For entrepreneurs, starting a rental business could be an attractive option. It has several benefits, such as it
Generates recurring revenue
Has low risk involved
Requires less upfront capital compared to traditional retail businesses
Can quickly adjust to changing trends and customer preferences
Certain rental niches, like outdoor gear, have consistent demands
A good rental business model allows customers to reduce upfront costs (compared to traditional retail businesses) and access products and services without the burden of ownership.
In this article, we've explored some of the best rental business ideas that are poised to make waves in the market. Whether you are an aspiring business owner looking for an entry point or a seasoned entrepreneur seeking a fresh venture, these ideas offer a range of possibilities to consider.
Note: Success in the rental industry depends on a deep understanding of your target audience, the quality of rental items, a well-thought-out pricing strategy, and exceptional customer service. Conduct thorough research and seek professional advice before starting any business.
16. Rent Technology Gadgets
Profit Margins: 20-30% on each rental
Renting out technology equipment is a viable business idea that caters to individuals and businesses seeking access to the latest tech devices without the commitment of buying them.
The profit you earn through this business can vary depending on multiple factors, such as the types of gadgets you offer, market demand, operational costs, and your pricing strategy and ability to efficiently manage the business.
Determining competitive rental rates while providing value to customers is crucial. If your rates are too low, you won't make significant profits, while rates that are too high might deter potential renters.
In general, tech rental businesses can easily achieve a net profit margin between 10 and 20 percent. If the business is well set up, you can achieve a profit margin of up to 30% on each rental.
15. Rent High-end Fashion Accessories
Profit margin: 25-45%
The trend of renting high-end fashion accessories is a growing industry, as more and more people are looking for ways to save money and try out expensive brands without having to commit to buying. It is a more affordable and sustainable option than purchasing new products every time.
In this industry, understanding your target market is very important. Identify the demographics and preferences of people who are interested in renting high-end fashion products like watches, jewelry, designer handbags, and more.
The business also requires attention to detail, a passion for luxury fashion, and a strong commitment to quality.
As the luxury rentals market grows, you must stay updated with the latest fashion trends and focus on providing exceptional customer experiences.
14. Party Supplies
Profit margin: 10-20% (depending on rentals you can get each day)
You can rent out essential items like chairs, tables, tableware (plates, glasses, silverware), and linens (tablecloths, napkins) to event planners and individuals for various events and gatherings.
This is a great business to get into if you have a large inventory of party supplies. However, you must choose the right party supplies to rent. Not all party supplies are equally popular — some are rented out more frequently.
To market your business to potential customers, you can create a social media account, set up a website, advertise in local newspapers and magazines, and network with event planners and party vendors.
Determine the pricing strategy carefully — it should cover expenses like purchase of inventory, maintenance, cleaning, delivery, operational, and marketing costs. The more frequently these items are rented out, the higher your potential revenue and profit margin.
13. Offer Workspace Solutions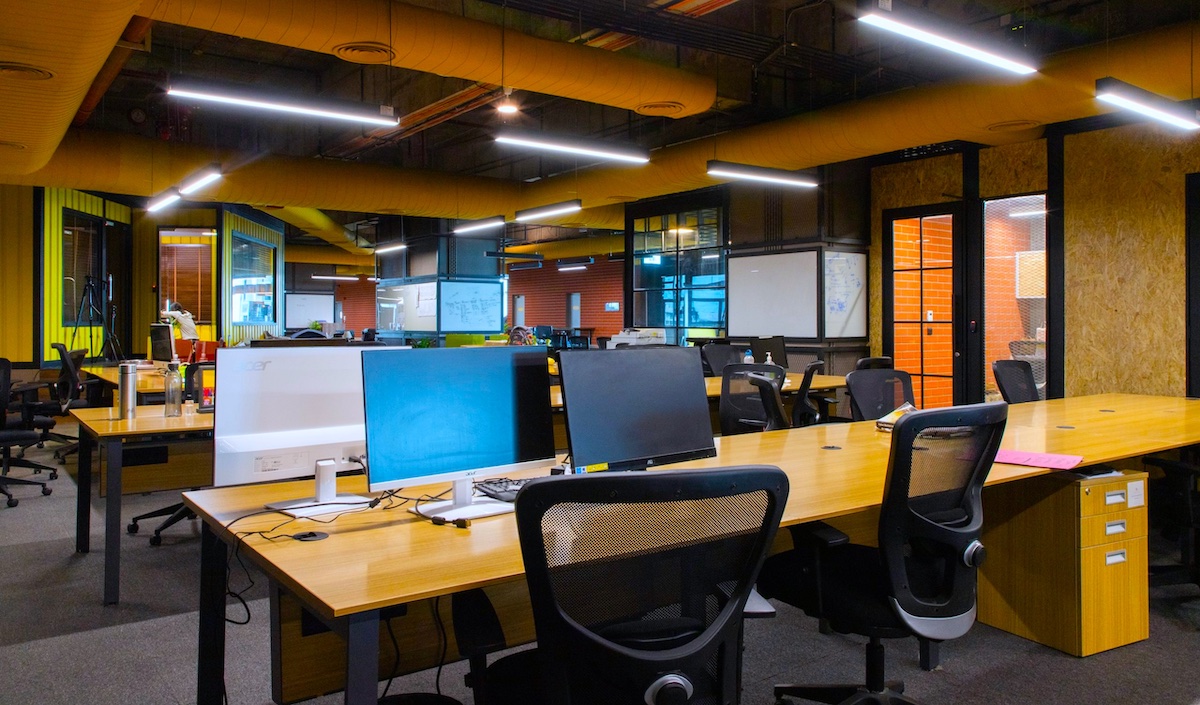 Profit margin: 15-30%
You can provide flexible office space to entrepreneurs, startups, freelancers, and small businesses looking for a professional work environment.
There are two main types of workspaces: private offices and co-working spaces. While private offices are suitable for businesses that require focused work or confidentiality, co-working space offers an open and collaborative environment where small teams can work alongside others.
Offer flexibility in terms of space customization, allowing businesses to add their branding or personalize their work environment. It's a good idea to include additional facilities like coffee machines, high-speed internet, printers, and copiers.
Create different membership plans to cater to different needs. For example, you can include day passes, full-time or part-time memberships, and options for private office rentals. Each plan should have its own pricing structure.
And, of course, choose the right location that is centrally located and has good access to transportation.
12. Construction of Temporary Housing
Profit margin: 15-20%
This business model involves offering small accommodation units and mobile offices to construction companies and contractors working on remote or temporary construction sites.
These units can serve as project management offices, command centers, or meeting spaces for construction engineers, project managers, and administrative staff. The aim is to provide convenience and efficiency to construction projects.
You can also enter into contract agreements with construction firms for the duration of their projects. The agreements will outline rental terms, prices, and additional services offered.
Your pricing plans must cover costs like unit acquisition, construction, maintenance, transportation, and operational expenses.
In general, longer construction projects are more stable and provide consistent revenue, which ultimately leads to better profit margins.
11. Outdoor Recreation
Profit margin: 15-25%
Offer outdoor equipment and gear to people who are looking to enjoy outdoor activities like camping, kayaking, canoeing, or biking. You can easily rent mountain bikes, tents, sleeping bags, outdoor cooking equipment, and other related items.
This business model caters to adventurers and outdoor enthusiasts who want to explore nature and engage in recreational activities.
Utilize online advertising and social media platforms and partner with outdoor events or clubs to promote your service. Highlight the benefits of renting outdoor equipment and how it can save a lot of money.
10. Rent Electronics
Profit margin: 10-20%
Rent out electronic devices such as cameras, projectors, VR gear, and other high-end equipment for various purposes like events and projects. Your selection of devices should cater to a wide range of customers' requirements and preferences.
The cost of devices is the biggest (one-time) expense, but it can be quickly offset by rent fees. The profit margin is significant, and you can increase it beyond 20% by offering add-on services, such as delivery and setup.
There's a consistent demand for high-quality electronic equipment, as many individuals and businesses prefer to rent these items rather than purchase them, especially for short-term needs.
According to The Business Research Company, the global consumer electronics and appliance rental market size will exceed $104 billion by 2027, growing at a CAGR of 12.9%.
9. Rent Out Pet Accessories
Profit margin: 20-35%
Rent out pet-related products like collars, crates, toys, costumes, and pet strollers. Ensure these items are clean, sanitized, and in good condition for each rental.
You can create an online platform (a mobile app or a user-friendly website) for pet owners to browse available accessories, choose products for rent, specify rental durations, and make payments.
Provide multiple membership plans to cater to the various needs of customers, such as daily, weekly, or monthly rental plans. The pricing structure should be based on the number of items available in each plan.
The key to success in the pet accessories rental business is to find a niche market and provide excellent customer service. If you can identify the niche market in your area and assist customers with inquiries and any issues they have, you will be well on your way to making a good living through this business.
8. Safety Equipment
Profit margin: 15-25%
Safety equipment, like fire extinguishers and first aid kits, caters to businesses that require specific gear to ensure the safety of their employees. In fact, many industries are subject to strict safety regulations. They must adhere to these guidelines to avoid heavy penalties or legal consequences.
While the type of safety equipment you can rent depends on the business sector, you can consider offering:
Personal protective gear like safety glasses, respirators, and masks
Fall protection systems like anchors and safety nets
Fire safety systems like fire extinguishers and fire blankets
Hazardous material handling like chemical spill kits and containment berms
Cater to both B2B and B2C clients. B2B might have ongoing equipment needs, while B2C customers might be looking for safety gear for personal projects.
7. Rent Out Medical Devices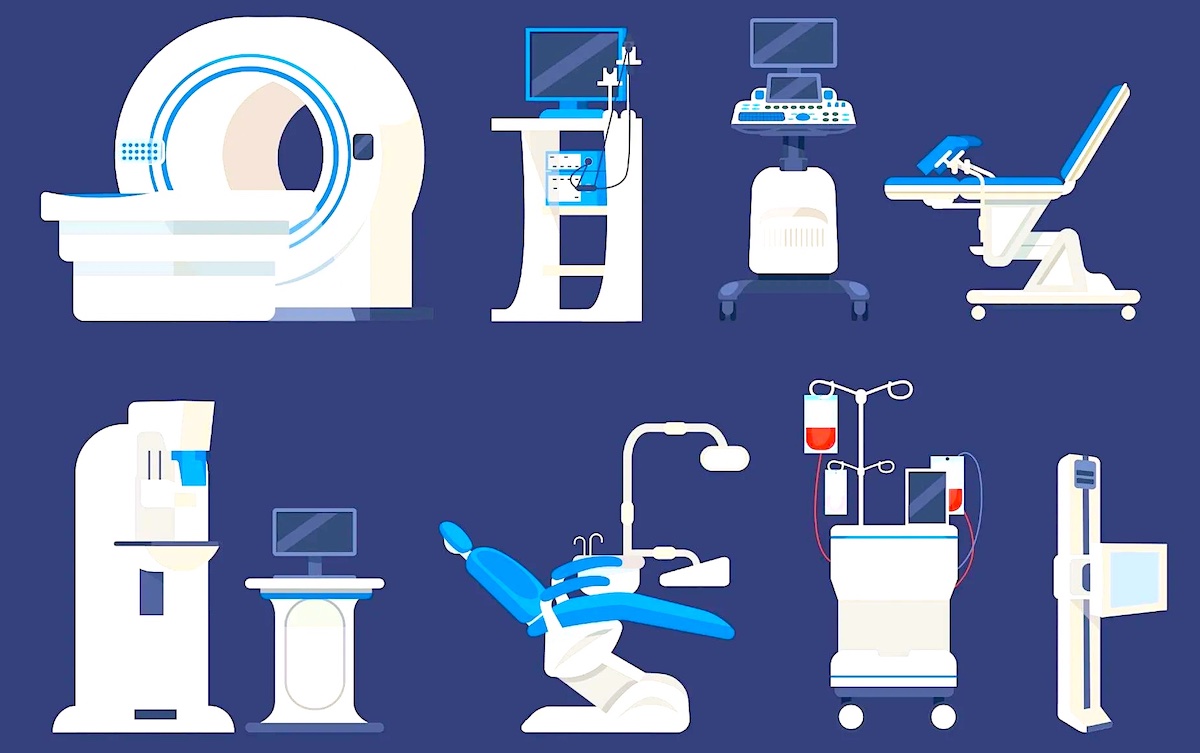 Profit margin: 25-45%
Considering the increasing demand for medical equipment in healthcare facilities, home care settings, and various medical projects, starting a medical equipment rental business can be a valuable endeavor.
It is expected that the global medical equipment rental market size will reach $94.5 billion by 2032, growing at a CAGR of 5.4%.
You can offer a broad range of medical devices for rent, including
Home care beds
Patient monitors
Infusion pumps and defibrillators
Imaging devices like X-ray and ultrasound machines
Laboratory instruments like microscopes and blood analyzers
Mobility aids like wheelchairs and walkers
Ensure all equipment meets safety and quality standards. Keep track of their availability, maintenance schedules, and replacements.
Your primary target market should be hospitals, clinics, home healthcare providers, elderly care facilities, rehabilitation centers, and medical research facilities. It would be great if you could provide delivery and pickup services to these facilities.
6. Rent Out Construction Equipment
Profit margin: 15-30%
Provide construction companies and contractors with the option to rent heavy machinery and tools for their projects. This includes concrete mixers, scaffolding, bulldozers, cranes, excavators, loaders, and power tools.
The aim is to offer a wide range of equipment that meets the requirements of different construction projects.
Your potential customers are construction firms, contractors, builders, and individuals looking to undertake renovation works or DIY construction projects.
To cater to different project timelines, offer flexible rental periods (such as monthly, weekly, and daily plans). This flexibility is the most important factor because project duration varies significantly in the construction industry.
Try to collaborate with industry professionals and contractors to expand your customer base and build long-term relationships.
5. Home Appliances
Profit margin: 10-25%
Many people prefer the flexibility and cost-effectiveness of rented household appliances over committing to long-term ownership. To those people, you can rent out essential appliances like air conditioners, washing machines, refrigerators, dishwashers, vacuum cleaners, dryers, and microwaves.
Build a user-friendly app or website that showcases your inventory. Include high-quality images, detailed descriptions, rental rates, and terms of use. Allow users to easily browse and select appliances and rental duration.
Include options for add-ons like installation services and maintenance plans to ensure everything is set up and functioning correctly.
You can also offer the option to purchase the appliance at the end of the rental period, with a part of the rental payments applied as a credit toward the purchase.
4. Education Resources
Profit margin: 25-45%
Rent out educational kits, training materials, and resources that facilitate hands-on learning, skill development, and training. Include additional services like training workshops, live webinars, and follow-up sessions to enhance the learning experience.
Your target audience should be schools, colleges, universities, business training programs, homeschoolers, workshops, and hobbyists seeking to learn specific topics.
Create different rental plans based on the complexity of the education resource, the value of the training material, and the rental duration.
You can also collaborate with educators, subject matter experts, trainers, and universities to create specialized kits tailored to specific learning objectives. Ensure that all learning materials are properly licensed and comply with copyright laws.
3. Rent Vehicles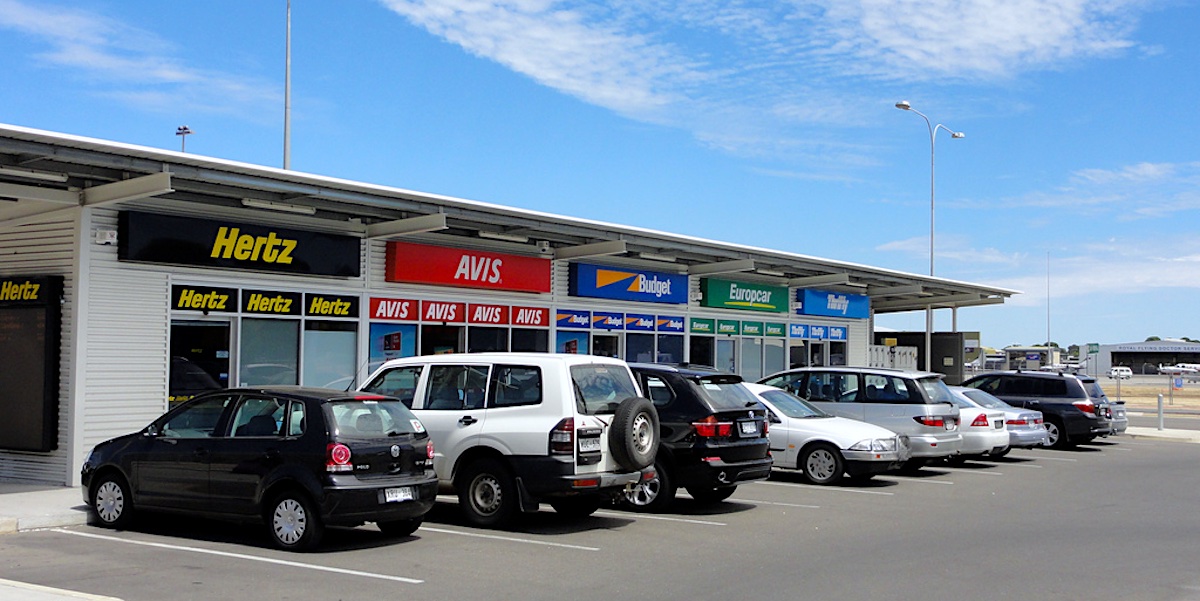 Profit margin: 15-25%
Offer different types of vehicles for rent to individuals, tourists, travelers, and businesses. It's a great business model, as many people prefer renting vehicles in the short term. It's a simple way for customers to save upfront costs and ongoing expenses associated with owning a vehicle.
To succeed in this business, you must acquire a diverse fleet of vehicles, including cars, motorcycles, trucks, SUVs, and recreational and luxury vehicles. This would help you cater to various customers' needs and preferences.
The car rental market alone is expected to exceed $244 billion by 2032, growing at a CAGR of 8.3%.
Offer multiple rental options like hourly, daily, or weekly rates. Consider offering additional benefits for extended rentals, such as weekend getaways or long trips.
Your rental fee should be based on the type of vehicle rented, the length of the rental period, and the customer's membership level (offer discounts to repeated customers).
2. Commercial Properties
Profit margin: 10-20%
This model involves owning or managing commercial real estate properties and generating revenue by leasing or renting them to businesses and organizations. These properties include retail spaces, office spaces, industrial facilities, and warehouses.
The property should be strategically located and comply with local zoning laws, safety standards, building codes, and other legal requirements.
Your potential tenants can be small businesses, startups, retail stores, manufacturing units, established agencies, and more. Tailor the property to meet the specific needs of your target customers.
Develop a leasing plan based on the property type, target market, and local market demand. This includes determining rental rates, lease terms, and any additional amenities or services.
It is also important to screen potential tenants to ensure they are financially stable and can meet lease obligations. This helps you minimize risks associated with non-payment or damage to the property.
1. Residential Properties
Profit margin: 10-15%
Renting residential properties is a proven and effective business model in the real estate industry. It involves owning or managing residential properties and generating revenue by leasing them to families or individuals looking for housing.
A strategically located and well-managed residential property can provide a reliable and steady income stream over the long term. This income consists of the base rent and additional fees like parking, utilities, or maintenance.
Regularly maintain the property to ensure it is safe, functional, and visually appealing. This leads to tenant satisfaction and retention.
Keep your eye on lease expiration dates and work on lease renewals or finding new tenants to reduce vacancies and ensure maximum utilization of your property.
You can also make improvements to homes to attract higher-paying tenants and increase the overall value of the property.
Other Profitable Rental Business Ideas
17. Provide Storage Solutions
Profit margin: 20-30%
Many small businesses and organizations require a secure and convenient place to store their belongings. You can offer them multiple storage solutions, including different unit sizes, climate-controlled units, and specialized storage for equipment like seasonal products and backup stock.
Create precise rental agreements outlining the terms and conditions of storage. Include payment details, access rules, and responsibilities of both parties.
18. Booths and Kiosks
Profit margin: 15-25%
Renting show booths and food kiosks can be a lucrative business model, especially in high-traffic areas like markets, malls, airports, trade shows, and events. It involves providing temporary spaces for vendors, entrepreneurs, and small businesses to showcase or promote their products and services.
Offer different booth sizes and layouts to accommodate various types of products. You can also provide on-site support and assistance to businesses during setup, operation, and breakdown.
19. Provide Costumes and Formal Wear
Profit margin: 25-45%
Rent out costumes and formal wear to individuals looking for outfits for special occasions, parties, events, and performances. Make a wide collection of dresses, accessories, and props. These could include costumes for weddings, proms, Halloween, theatrical performances, themed parties, and other special events.
You can also provide fitting rooms and help your customers choose the right outfit that suits their style and the event's theme.
20. Solar Power Generators
Profit margin: 15-30%
Renting out portable solar power systems is an environmentally-friendly business that caters to the growing demand for clean energy solutions.
Offer different types of generators (with different sizes and capacities) and make sure they are equipped with effective solar panels, batteries, inverters, and charging outlets. Your rental plans should be based on generator capacity, rental duration, and any additional services provided (like setup and maintenance).
21. Catering Equipment
Profit margin: 15-25%
Offer a cost-effective way for restaurants, hotels, and catering companies to access specialized equipment without owing them. This includes renting out commercial ovens, refrigerators, cooking utensils, beverage dispensers, and more.
Work closely with clients to understand their requirements and recommend suitable options based on the event type, guest count, and menu. Bigger restaurants and larger events with higher equipment requirements can lead to more orders and potentially higher profit margins.
22. Rent Out Audio Equipment
Profit margin: 15-30%
You can rent out audio equipment to event organizers, DJs, musicians, and other professionals who require high-quality audio systems for various purposes.
You need to have a large inventory of audio devices, including speakers, mixers, amplifiers, microphones, lighting systems, and more. Offer free delivery, setup, and pickup services to ensure clients receive every device in proper condition and have it installed correctly.
23. Gaming Console Rentals
Profit margin: 10-20%
Offer people the option to rent gaming consoles for a short duration. It could be a great business idea in areas with a strong gaming community, where individuals might want to try out new consoles or games before buying them.
While the rental cost varies depending on the gaming console company and rental duration, you can expect to get $20 to $50 per month per console. At the end of the rental period, you may offer the option to purchase the console at a discounted price.
24. Baby Gear
Profit margin: 20-30%
Rent out various types of baby equipment to parents and caregivers, offering a convenient solution for people who may not want to purchase expensive baby gear outright.
Build a broad inventory of baby gear, including items such as strollers, car seats, baby carriers, baby monitors, and more. Your inventory should cover all ages and requirements to cater to a wide customer base.
Baby products consistently experience high demand, particularly in regions densely populated with families having young children. For example, the baby stroller market size alone is expected to exceed $5.6 billion by 2028, growing at a CAGR of 5.36%.
25. Hygiene Station Rentals
Profit margin: 15-25%
You can rent specialized stations equipped with several hygiene-related amenities and supplies. These stations comprise a unit that houses essential hygiene products like disinfectant wipes, masks, gloves, hand sanitizers, touchless temperature scanners, and more.
They are commonly used in public spaces and events to promote cleanliness and ensure the well-being of people. Depending on clients' requirements, you can customize them to include branding, certain hygiene supplies, and additional features like trash disposal units.
26. Plant and Greenery Rentals
Profit margin: 25-45%
This business model involves renting different types of plants, trees, and decorative foliage for corporate spaces, weddings, occasions, and other settings.
Build a diverse inventory of live plants and greenery that can be used to create beautiful themes and atmospheres. You may include indoor plants, flowers, shrubs, and potted trees. The more unique items you have, the more you can help your clients enhance their spaces with a natural and aesthetically pleasing atmosphere.
27. Rent Out Vintage Clothing
Profit margin: 15-25%
Renting out vintage clothing is an interesting business model that capitalizes on the appeal of classic and retro fashion. It allows people to experience the charm of bygone eras through clothing without spending a lot of money.
Fill your inventory with dresses, suits, and accessories spanning different decades and styles. Try to include rare finds from specific fashion eras. This will make your business more attractive and give you an edge over competitors.
28. Backyard Camping Kits
Profit margin: 15-25%
Offer a convenient way for families to experience the joys of camping without leaving the comfort of their own homes.
You can rent out essential items like tents, cooking equipment, camp chairs, air mattresses, sleeping bags, and themed decorations to enhance the camping atmosphere. Create a rental package based on the kit size and rental duration (overnight or weekend).
Develop themed camping kits to fulfill the unique requirements of customers. For instance, you could offer adventure-themed kits for kids, romantic camping kits for couples, or historical reenactment kits for those interested in reliving the past.
29. Rental Photography Studios
Profit margin: 10-20%
Provide photographers (both professional and amateur) with access to well-organized spaces for their creative work. Rent them studios with amenities and equipment at cheaper rates.
You can set up these studios with different configurations to accommodate different types of shoots, such as product photography, fashion shoots, and portrait photography. Equip studios with all essential amenities, including camera stands, props, lighting setups, green screens, and a changing area.
30. Party Boat Rentals
Profit margin: 10-25%
Rent out boats for parties, events, or leisure activities on the water. This business model offers an enjoyable experience for people looking to celebrate special moments on the water.
Party boats usually have several amenities, including a sound system, dance floor, and bar. To run this business on a decent scale, you need to acquire a fleet of boats of different types and sizes. These could include pontoon boats, yachts, catamarans, and more.
The rental rates should be based on the size of the boat, the length of the rental period (full-day, half-day, hours), and the specific requirements of the customer.
31. Dumpster Rental
Profit margin: 10-15%
Dumpsters are usually rented by businesses and organizations that need to dispose of large amounts of waste. They are mostly used for construction projects, cleanouts, and home renovations.
You can offer a range of dumpster sizes to cater to different project scales and waste types. Common sizes include 40, 30, 20, and 10 cubic yards.
32. Temporary Tattoo Booths
Profit margin: 15-25%
Design and set up temporary tattoo booths with high-quality equipment, supplies, and comfortable seating areas for customers. These booths provide an artistic and fun activity for people without the permanence of traditional tattoos.
You can collaborate with party planners, event organizers, and festival coordinators to offer temporary tattoo services at their events. Offer various booth themes to match the party's atmosphere. For example, themes could include kids' party tattoos, festival-style tattoos, or corporate event branding.
33. Aquarium Rentals
Profit margin: 10-20%
Rent out fully equipped aquarium setups (complete with fish and maintenance services) to individuals and companies. This type of rental business caters to a range of clients, from restaurants and private residences to offices and waiting rooms.
Before jumping into the business, understand your potential customers and their level of interest in having aquariums as decorative elements.
Acquire high-quality aquariums of different designs and sizes, along with filtration systems, gravel, lighting, and maintenance equipment. Consider adding a variety of fish species that are visually appealing and have the ability to thrive in captivity.
More to Know
What types of products can you rent out to make good money?
You can rent out many different types of items to potentially make good money, depending on your resources, location, and market demand. While the possibilities are diverse, the most profitable products include
Heavy machineries like excavators, loaders, and bulldozers
Event and Party Supplies, such as tables, chairs, and audio-visual equipment
Camping equipment for outdoor enthusiasts
Wedding dresses and formal attire
Vacation properties
Challenges You Might Face In A Rental Business
Operating a rental business has its own set of challenges. The common ones are
Keeping rental items in good condition
Dealing with damaged or lost items
Efficiently tracking inventory availability
You need to factor in depreciation when determining rental prices
Ensure certain products meet permits, licenses, and safety standards
Identifying and dealing with fraud customers can be challenging
Emerging Trends In The Rental Business Industry
Staying ahead of other rental businesses (your competitors) requires a keen eye on emerging trends that influence customer behavior and market dynamics. Following are some of the latest emerging trends shaping this industry:
More customers prefer sustainable and eco-friendly items
Online booking platforms and mobile apps enhance customers' convenience and accessibility
Personalized rental offerings improve customer satisfaction
With the rise of remote work and hybrid office culture, there's a growing demand for home products that facilitate productivity
Hygiene and cleanliness have become paramount
Increase in demand for temporary office setups or home staging
Adoption of innovative financing options like flexible payment plans or rent-to-own models
Read More
33 Small Business Ideas For Teens
15 Best Business Podcasts For Every Entrepreneur