How do we differentiate a rich nation from a poor one? Is it the abundance of natural resources or the total number of millionaire and billionaire citizens? Well, it's neither of them. Instead, a universal economic indicator, known as purchasing power parity (PPP), is used.
The PPP determines the relative value of different currencies and the exchange rates. The entire concept of purchasing power parity is based on the law of one price, which states that in the absence of trade barriers and transaction costs and when the prices are denoted in one currency, the similar goods will have a similar price in different international markets.
But in real-world situations, transaction costs do exist along with trade barriers. To adjust currency exchange rates for PPP differences, economists use a hypothetical currency known as Geary-Khamis dollars or "international dollars."
Below is the list of the 18 richest countries in the world based on data provided by the International Monetary Fund (international dollars). As a reference, we have also included the GDP (nominal) per capita. Data as of October 2020.
19. Sweden
Nordstan, one of the largest shopping malls in Sweden
PPP Per Capita: 52,476
Nominal GDP (Per Capita): $50,339
Sweden has a trade-oriented economy, which is well supported by its rich iron ore deposits, timber, and hydropower. Although the country is known for its manufacturing capabilities, it also has a great telecommunication and pharma industry.
On the other hand, agricultural activity accounts for only 2% of the nation's total GDP. Four of the largest companies (Volvo, Ericsson, Vattenfall, and Nordea) by revenue in Europe are based in Sweden.
18. Germany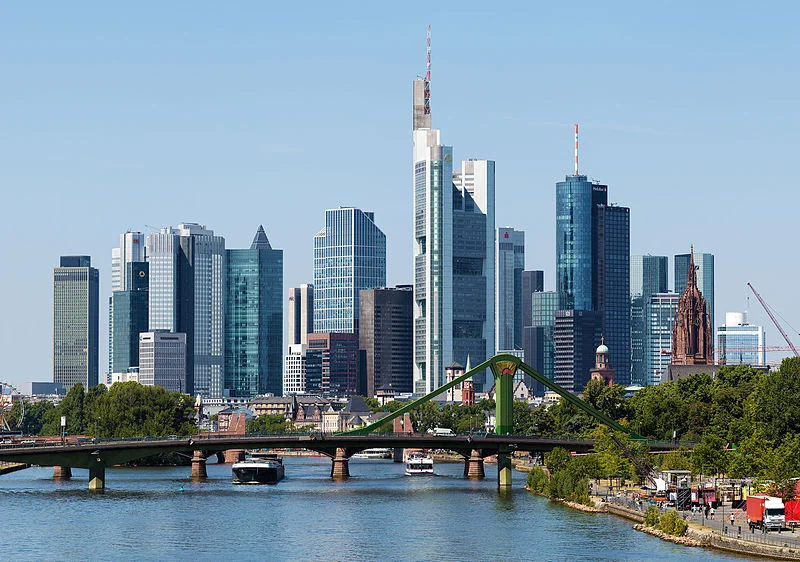 Frankfurt skyline | Image Courtesy: Christian Wolf
PPP Per Capita: 53,571
Nominal GDP (Per Capita): $45,466
Germany has the fourth-largest economy (nominal GDP) in the world and the largest in Europe. It's one of the largest importer and exporter of goods. According to the International Innovation Index, Germany is the 8th most innovative nation before France and Australia.
In 2017, Germany accounted for about 28 percent of the Euro area economy. Furthermore, the European Central Bank, which set monetary policies of the Eurozone, is headquartered in Frankfurt.
Germany is home to some 14 billionaires, whose net worth is more than $10 billion. The Fortune Global 500, which ranks the world's largest companies by their annual revenue, has 28 German companies (5th highest), including Volkswagen, Allianz, ThyssenKrupp, and SAP SE.
17. Taiwan
Modern skyscrapers in Taipei | Image Courtesy: Wikimedia Commons
PPP Per Capita: 54,019
Nominal GDP (Per Capita): $26,910
Though the political status of Taiwan remains uncertain since the end of the Chinese Civil War in the 1940s, its economy is fully independent. It became a member of the World Trade Organization in 2002.
Due to its rapid economic growth and industrialization in the late-20th century, Taiwan has been labeled as one of the "Four Asian Tigers," alongside Singapore, Hong Kong, and South Korea.
Modern Taiwan has a capitalist economy with decreasing government involvement. For the last five decades or so, Taiwan's economy has been export-oriented. In 2017, Taiwan exported $349.8 billion of goods, predominantly semiconductors, petrochemicals, automobiles, and electronic products.
16. Iceland
Iceland Export Treemap | Image Courtesy: R. Haussmann, Cesar Hidalgo, from MIT Harvard OEC
PPP Per Capita: 54,482
Nominal GDP Per Capita: $57,189
The great financial crisis of 2008 traumatized the entire banking system of Iceland, which soon led to a total economic failure. A year before, Iceland was one of the most productive nations in the world with a higher purchasing power parity.
However, since 2010 a substantial increase in tourist activities has boosted Iceland's economy. In 2017, about 10% of the nations 'GDP came from the tourism sector alone. Apart from tourism, agriculture and manufacturing industry also plays a major role in Iceland's economy.
15. Austria
The skyline of Vienna as seen from Old Danube | Image Courtesy: Fabian Lackner
PPP Per Capita: 55,406
Nominal GDP (Per Capita): $51,936
Austria's economy can be described as a social market economy, same with many other western European nations, which favors free-market capitalism but with firm social policies. However, privatization has significantly reduced government holdings in recent years.
Austria is the sixth richest nation in the European Union after Luxembourg, Ireland, Norway, Denmark, and the Netherlands. The service sector accounted for about 70.3 percent of the nation's total GDP in 2017. About 28.4 percent came from its advanced industrial sector.
With a net worth of more than US$28 billion, Dietrich Mateschitz is currently the wealthiest person in Austria. He is the co-founder of Red Bull GMBH, producer of Red Bull energy drink.
14. San Marino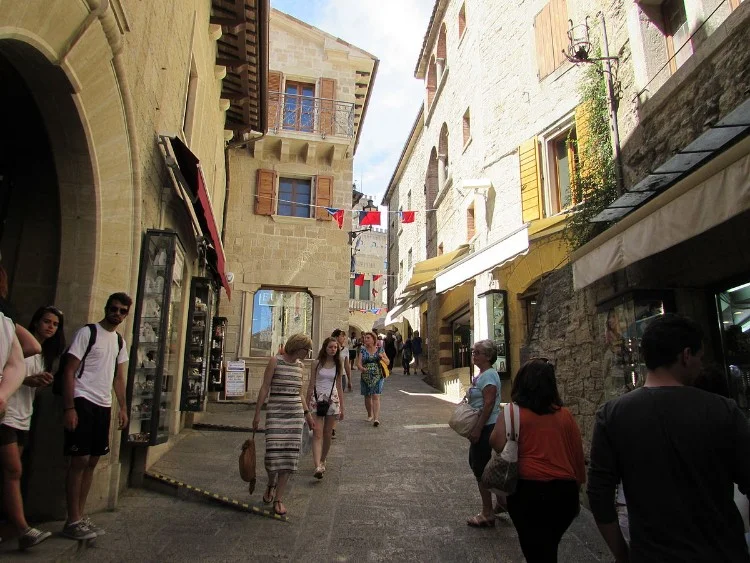 A common street in San Marino | Image Courtesy: Cezar Suceveanu
PPP Per Capita: 56,689
Nominal GDP (Per Capita): $44,947
The Republic of San Marino, located on the eastern side of the Apennine Mountains, is basically a small enclave state surrounded by Italy. At just 61 km2, San Marino is the 3rd smallest country in Europe after Vatican City and Monaco. Its economy, on the other hand, is considerably large.
With the main focus on banking, tourism, and services, its nominal GDP per capita is comparable to that of large European nations such as the Netherlands, Sweden, and Denmark. It is also known for meager unemployment rates, zero government debts, and economic stability.
13. the Netherlands
The Binnenhof, an important building in Netherlands' political system
PPP Per Capita: 57,101
Nominal GDP (Per Capita): $53,016
The Netherlands has played a crucial role in the European economy since medieval times, and it continues to do so. Do you know that the very first stock market exchange was established in the Netherlands in 1602? The Dutch economy also witnessed the first-ever recorded market bubble in the form of Tulip Mania.
Today, Netherlands' economy revolves around trade, banking, and agriculture. The Netherlands ranks high in the Global Enabling Trade Report and one of the world's most competitive economies. Some of the well-known Dutch companies are Royal Dutch Shell, Phillips, Unilever, Heineken, ING, and KLM.
12. Denmark
Copenhagen Central Station | Image Courtesy: Jan Sonberg
PPP Per Capita: 57,781
Nominal GDP (Per Capita): $63,829
Denmark is the most prosperous of the three Scandinavian countries, including Norway and Sweden. The economy of Denmark is largely supported by the service industry, in which almost 80 percent of its population are employed. About 50 percent of its GDP comes from foreign trade.
The taxation level in Denmark is among the world's highest. In 2017, the total tax revenue accounted for about 46 percent of the country's GDP.
Denmark has 13 companies on the Forbes 2000 list and one in Fortune 500 (as of 2019). Maersk Group, the largest corporation in the country, reported US$39 billion annual revenue in 2018. Other notable companies include Carlsberg Group and Novo Nordisk.
11. Hong Kong SAR
Hong Kong Skyline | Image Courtesy: Jim Trodel 
PPP Per Capita: 58,165
Nominal GDP (Per Capita): $45,176
Hong Kong is one of the two special administrative regions (SARs) of China, and since 1997, it maintains a separate economic system from the rest of the country. Low taxation and minimal federal intervention are a few of the most important characteristics of Hong Kong's economy.
About 90% of Hong Kong's GDP comes from its service sector. Its geographic location makes it one of the busiest seaports in the world. More than 50% of the cargo it handles are transshipments, goods, and containers passing through the region.
Moreover, Hong Kong has a high Human Development Index, one of the highest life expectancy and per capita income.
10. The United Arab Emirates
Image Courtesy: Tim Reckmann
PPP Per Capita: 58,466
Nominal GDP (Per Capita): US$ $41,476
Occupying a small region in the southeastern end of the Arabian Peninsula is the United Arab Emirates or simply UAE. It is a federal absolute monarchy comprised of seven emirates most significant being Abu Dhabi, which also serves as the capital. With a gigantic GDP (nominal) of US$ 400 billion, it is currently the second-largest economy among GCC nations.
UAE has, predominantly, an oil-based economy. However, many steps have been taken by the government to diversify into different sectors. Large scale investment in infrastructure has boosted tourism throughout the nation in the last decade.
9. Macau SAR
View of casinos in Macau | Image Courtesy: Diego Delso
PPP Per Capita: 58,930
Nominal GDP (Per Capita): US$38,769
Like Hong Kong, Macau is also identified as a special administrative region of China. Its economy is supported mainly by tourism and gambling. Since 2000, Macau has registered an exponential increase in the total number of tourists it receives each year.
A similar trend has been noted in Macau's ever-growing gambling industry. Other significant economic activities include textile manufacturing and financial services.
8. Brunei
Sultan Omar Ali Saifuddin Mosque, Brunei  | Image Courtesy: Jim Trodel
PPP Per Capita: 61,815
Nominal GDP (Per Capita): US$ $30,290
Brunei is a prosperous state located on the island of Borneo, the world's third-largest island in Southeast Asia. More than 90% of its GDP comes from oil and natural gas production, and the rest from tourism and other economic activities. Brunei is the sixth-largest oil producing nation in South East Asia and the Pacific region and has the fifth-largest oil reserve.
7.
United

States
Midtown Manhattan | Image Courtesy: Dschwen
PPP Per Capita: 63,051.398
Nominal GDP (Per Capita): US$63,051
The United States has the world's largest economy (nominal GDP and seventh-highest PPP per capita. For decades, the U.S has been at the forefront of technological advances in medical, defense, computers, and other major sectors.
Its economy is powered by a skilled workforce, technology, and abundant natural resources. Some of the largest corporations in nearly every major sector are based in the United States, including Google, Microsoft, Apple, Amazon, Facebook (tech), Berkshire Hathaway, JP Morgan Chase, Bank of America (finance and services), McDonald's, KFC and Subway (fast food conglomerate), Cargill and Koch Industries (natural resources and agricultural companies).
The currency of the United States, known as the U.S dollar, is one of the most used currencies in the world,
6. Norway
Oslo at night | Image Courtesy: Jørn Eriksson
PPP Per Capita: 64,856.456
Nominal GDP (Per Capita): US$67,987
Located in the northwestern part of the Scandinavian Peninsula, Norway is one of the most prosperous nations in the world. It has the lowest Gini coefficient (a measurement of wealth distribution, lower means more equality), highest HDI, and the second happiest nation globally.
Norway's economy is a perfect example of a mixed economy; state ownership in important sectors such as health care while a strong prevailing free capitalist market. While the service sector accounts for more than 60% of the country's total GDP, oil plays an important role in its economy. Norway is Europe's largest oil producer ahead of the United Kingdom.
5. Switzerland
Credit Suisse, the second-largest bank in Switzerland | Image Courtesy: Claude Meisch
PPP Per Capita: 68,339.697
Nominal GDP (Per Capita): US$86,673
Switzerland is known for its banking prowess. Two of its three largest banks, UBS and Credit Suisse, are among the global leaders in financial services. About 10%-12% of the total GDP comes from its banking sector alone.
Many of you may not know that Switzerland has a highly organized and skilled work force. Most of its exports are high-tech products, including watches, appliances, and inch-perfect medical instruments like vaccines and other medical instruments.
It also has a powerful industrial base. Large multinational companies like Nestle, Novartis, and LafargeHolcim are all based in Switzerland.
4. Ireland
The International Financial Services Center (La Touche House) Dublin | Image Courtesy: Matti Blume
PPP Per Capita: 89,382
Nominal GDP (Per Capita): US$70,638 (4th)
Ireland is an open economy state. It ranks 6th on the Index of economic freedom and first for the high-value FDI (foreign direct investment) flows. The country joined the European Economic Community (EEC) in 1973 and was quick to take advantage of liberal economic policies that jump-started the Irish economy from a relatively pale state.
This growth, however, was briefly halted during the global economic crisis of 2008. About 70% of Ireland's GDP comes from its service sector, about 28% from industries, and less than 2% from agriculture.
3. Qatar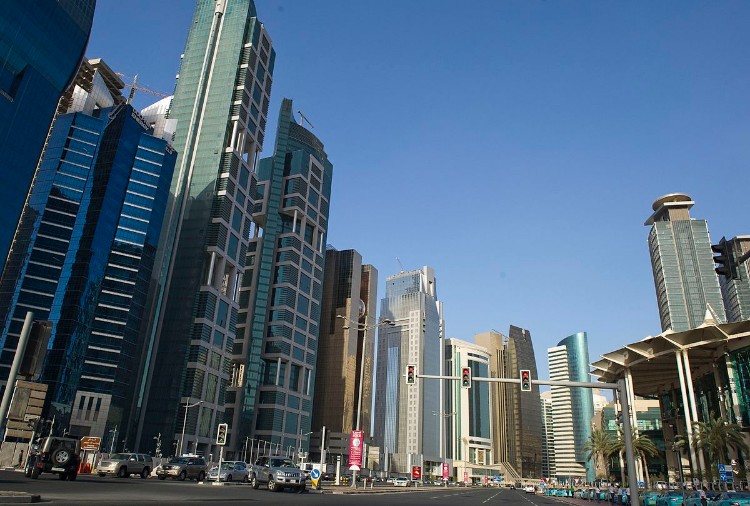 Doha City | Image Courtesy: UNCTAD
PPP Per Capita: 91,897
Nominal GDP (Per Capita): US$66,202
The State of Qatar is without a doubt one of the mightiest nations in the Arab world. Qatar's economy is powered by natural gas and petroleum, making more than 70% of the total federal revenue. It has the largest natural gas reserve in the world. Qataris enjoy a high living standard, no income tax, and an extremely low unemployment rate.
Long before the discovery of oil, Qatar's economy was mainly supported by pearl hunting and fishing activities. Historical evidence of pearl trading was founded in many official transcripts of the Ottoman Empire in the 1890s. Oil was discovered in Qatar for the very first time in 1940 in Dukhan Field.
2. Singapore
The Esplanade, performing arts center | Image Courtesy: Erwin Soo
PPP Per Capita: 95,603
Nominal GDP (Per Capita): US$68,487
The Republic of Singapore is a small island country located in southeast Asia just above the Equator in the Northern Hemisphere. The entire nation is composed of 62 islets and one large island.
Singapore's economy remained stagnant during its early years as a sovereign nation. However, due to the rise of various industries and favorable policies, the country quickly became one of the fastest-growing economies in Asia. It is one of the four original Asian Tigers along with Taiwan, Hong Kong, and South Korea.
Singapore is a global leader in various economic sectors, including finance, oil, and oil-related manufacturing and hardware. It is currently the 4th largest financial center in the world, 2nd largest gambling market, and one of the busiest logistics hubs.
1. Luxembourg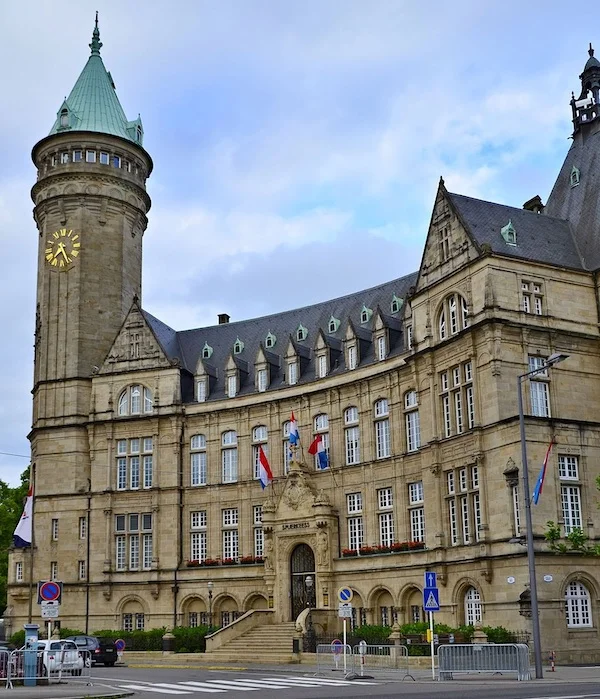 Banque et Caisse d'épargne de l'État (Spuerkeess) headquarters in Luxembourg City | Image Courtesy: Zinneke
PPP Per Capita: 112,875
Nominal GDP (Per Capita): US$113,196
Luxembourg is a tiny yet important nation in western Europe. Its capital, Luxembourg City, serves as one of the four institutional seats of the European Union along with Brussels, Frankfurt, and Strasbourg. The European Court of Justice is also located in the City. The country is landlocked and shares boundaries with Germany, Belgium, and France.
Read: 13 Richest Kids And Teenagers in the World | 2021 Edition
Luxembourg's economy is mainly supported by its robust financial sector. It is the second-largest investment fund center in the world, only after the United States. Its industrial sector is, although diversified, is largely focused on steel and iron production. The automotive component sector and chemical industry are also on the rise.