The term "horror movie" was first used for the movie "Dracula" of 1931. Since then, lots of movies have been made on horror and thriller theme. Mostly all the movies are fictitious and some of the most successful movies are inspired by real life accident. Truth can be more dangerous than fiction and in the following movies, the truth is more terrifying than fiction. Watching a film based on a real incident is the best experience for all horror movie fans. Here is the list of the scariest horror movies based on real life stories. We have ranked the following films according to their stories and how closely they interrelated with the actual events.
10. Open Water
Image credit: youtube
Movie Story: Open Water is a 2003 horror film, directed by Chris Kentis. The film story was based on Daniel Kintner and Susan Watkins who decides to go out for a scuba diving vacation. They got separated from the scuba diving group and left alone in the ocean. Both of them fight with that tough time as they were hungry and helpless. At the end, sharks attack and kill them.
Real Story: The real stories were based on an American couple, Tom and Eileen Lonergan. They were stranded in the Coral Sea on 25th January 1998 when they separated from their scuba diver group. They were never found and assumed to have died in the sea and the cause of death is unknown.
9. The Amityville Horror
Photo credit: wikimedia
Movie Story: The Amityville Horror is an American supernatural horror film and inspired by a real incident, released in 1979. The story was based on Lutz family who recently moved to their new property. In the house, they experienced many strange and paranormal events. This film was based on a 1977 novel of the same name and a remake was also produced in 2005.
Real Story: On 13th November 1974, Ronald DeFeo Jr. shot and killed six members of his family at 112 Ocean Avenue in Amityville. After thirteen months, Lutz family buys and moved to that house. After one month, they feel sometime strange inside the house and leave the house claiming that it has devilish spirits.
8. Psycho
Image credit: youtube
Movie Story: Psycho is a horror thriller film, directed by Alfred Hitchcock and released on 8th August 1960. The film is based on the 1959 novel of the same name. The film story is about Norman Bates, a mentally disturbed hotel owner who thinks that his dead mother wants to kill his guests. Marion Crane steals $40,000 and by mistake checks into Bates Hotel. That was her biggest mistake.
Real Story: Psycho film was based on the character of Ed Gein who was a murderer and body snatcher. Authority finds unearthed corpses collection of human skins and bones from his house. He was sentenced to life prison which he spent in a mental hospital for killing several people.
7. Primeval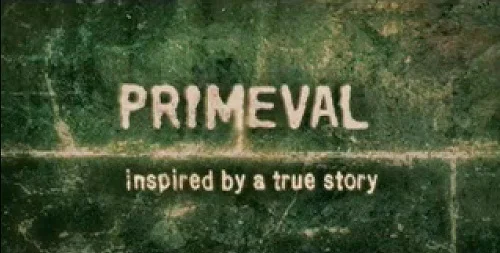 Image credit: youtube
Movie Story: Primeval is a horror film, released on 12th January 2007. The film was set in Burundi where an anthropologist was dragged into the water. A reporter takes interest in the story of Gustave, who is a fresh water crocodile. All of them were killed brutally by the crocodile after moving to Burundi.
Real Story: This film is based on a male Nile River crocodile, who is notorious for being a man-eater. It is rumored that the crocodile have killed more than 300 people near the banks of the river. It was estimated that it is around 25 feet long and weigh more than a ton. It was last seen in February of 2008 by the team of National Geography.
6. The Blob
Image credit: youtube
Movie Story: The Blob is an American horror and thriller movie, released in 1958. The story depicts big protoplasm who came from the outer space in meteorite and threatened a small community. In the end, an Air Force cargo plane transferred the blob to the Arctic and the film ends with an incomplete story.
Real Story: The film was based on a real incident of 1950 when a policeman slipped upon a purple lump that has crashed landing in a field. That looked like a giant sticky jelly ball. When police officers go there to check it, it completely dissolved leaving behind no trace. The story seems ridiculous but the film got good reviews from critics.
5. The Exorcist
Photo credit: flickr
Movie Story: The Exorcist is an American supernatural horror film directed by William Friedkin and released in 1973. It is based on a novel of the same name. It is based on a 12-year-old girl who starts strange behavior with abnormal strength. When a doctor is unable to diagnose her, they recommend getting an exorcism as a therapy. As it is one of the scariest movies, it was banned in many countries around the world.
Real Story: The film is based on the 1949 exorcism case of Ronald Doe who was born in 1936. After his aunt's death, his family experiences strange occurrence such as additional sounds, objects moving on their own, like there is some invisible force. He tried to contact his aunt through Ouija board and family members believe that these events were happening because of the deceased aunt. He was totally recovered after an exorcism conducted by a team of priests.
4. Wolf Creek
Image credit: youtube
Movie Story: Wolf Creek is an Australian horror film, directed by Greg McLean and released in 2005. The story revolves around three travelers who were slaved and killed by a serial killer. The film ends with the killer walking into the sunset and holding a gun.
Real Story: The true story happened on 14th July 2001, when a couple Peter Falconio and Joanne Lees was slaved by a mechanic Bradley John Murdoch. He killed Peter and when he was caught, no weapon or body was found. After a long trial, he was found guilty in December 2005. This film was also inspired by Ivan Milat, who killed more than seven victims and imprisoned to seven consecutive life sentences and 18 years without parole.
3. The Exorcism of Emily Rose
Photo credit: wikimedia
Movie Story: The Exorcism of Emily Rose is a horror and drama film directed by Scott Derrickson and released on 9th September 2005. In the film, a lawyer defends a priest, Richard Moore who was accused with the charge of negligent homicide. A girl named, Emily Rose who was mentally disturbed, died after a failed exorcism.
Real Story: The movie was inspired by a German girl, Anneliese Michel. When she was sixteen years old, she showed the symptoms of depression and demonic possession and treated at a psychiatric hospital. In 1976, two priests performed exorcism on her. She died on 1st July 1976 due to dehydration and pneumonia. Her parents and both the priests were found guilty and were imprisoned for six months.
2. Texas Chainsaw Massacre
Image credit: youtube
Movie Story: The Texas Chainsaw Massacre is a horror and thriller film directed and produced by Tobe Hooper in 1974. It gained a position as one of the scariest and horror films in cinema history. In the film, five teenagers go on a road trip through rural areas of Texas to see their grandfather's grave. There they met a man with leather face and his cannibal family.
Real Story: This film is also based on the character of Ed Gein. As shown in the film, the real Ed Gein did wear a human's skin. But he did not use a chainsaw to kill his victims as shown in the film. Other movies that were based on Ed Gein are The Silence of the Lambs, Deranged, Jame Gumb and a TV series American Horror Story.
1. Child's Play
Photo credit: wikia
Movie Story: Charles Lee Ray is a character in the horror film series, child's play. This character has become one of the most notorious ghost characters. All the films depict a serial killer, Chucky who killed many people and continuously tries to transfer his soul to other bodies.
Real Story: The film was portrayed after the true story of Robert the Doll. The doll is believed to be possessed by demons and has a bad reputation. The owner of the doll, Robert Eugene Otto was involved in black magic. His family heard him talking to the doll and the doll replied back. Neighbors contend that they have seen the doll moving out of the window. After Eugene death, the doll was owned by a ten-year old girl who later claimed that the doll wants to kill her. When the doll was shifted to a museum, demonic events supposedly increased during that time.