Everything that helps you to solve a predefined task by working together in a group is a collaboration tool. Even a piece of paper can be used as a collaboration tool. But, this is not a 90's era. Getting everybody on the same page, assigning or monitoring tasks can be a real challenge and it is something almost all small companies struggle with.
Fortunately, there are tons of interactive and real time tools that make designers' work easier, from all across the world. Here we gather some of the best small business collaboration tools in a wide range of features and prices. We've also included some full project management tools that will help you to do almost all kinds of tasks, from concept drafting to working on mockups and live projects.
This list contains both free and paid software. The premium tools are featured along with their price tags. You have to upgrade some of the free tools to unlock all features.
25. ConceptInbox
ConceptInbox is a new tool for startups to discuss on design, track changes and prototype together. It consists of organization tool, version control and task management. Overall, it is a great way to get feedback on pdfs, images and videos from your clients and stakeholders.
Price: Starts at $14 per month.
24. GroupZap
GroupZap utilizes a sticker system that is easy for anyone to use. It will help you develop corporate strategies, name your products or identify the solutions to issues in your organization. It's worth a try for brainstorming ideas. No need to register, just invite people via email.
23. Mindmeister
Mindmeister allows you to share your mind maps and brainstorm with others in real-time. You are free to add notes, images, files, videos and links to your mind map. You can also assign tasks to your collaborators and follow their progress and embed your work in a blog or website.
22. Scribblar
Scribblar is more like an online whiteboard. It is packed with real-time audio, text-chat and document upload features. Overall, the platform is perfect for online training, tutoring revising artwork, creative brainstorming, product demos and tests.
Price: Starts at $9 per month.
21. Invision
Invision is a mobile and web based tool that turns your designs into fully active prototypes with transition, gesture and animations. To make your design meeting more effective, it provides a real-time presentation and white-boarding tool. Also, it automatically tracks all your version history, so you can check out previous designs anytime.
20. Cage
Cage provides a simple way to plan, share, manage and approve creative work with your teammates. Here, you can manage lots of projects, share them seamlessly, keep track of your revision and have conversation on videos for better understanding.
Price: Starts at $24 per month (for 2 team members).
19. Notism
Notism is a visual collaboration and prototyping tool. It allows you to communicate via sketches, notes, video timelines, or directly on the content. You can build prototypes without single line of code and sign-off the visual content right where it makes sense. Also, present your work in real-time and get instant feedback notification from clients or co-workers.
18. Prevue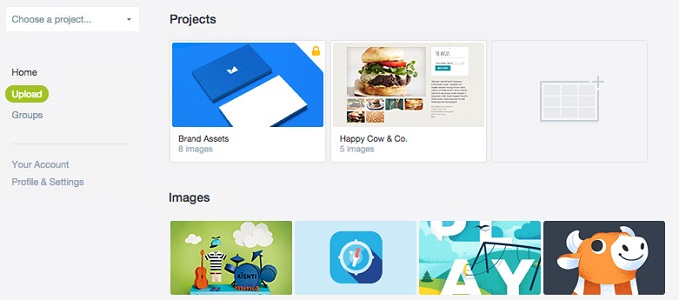 Prevue is a photo sharing and feedback tool for designers and agencies. Here, you can invite designers and freelancers to add their own work to your account. It also lets you customize projects and feedback emails according to your brand.
17. Mural.ly
Mural.ly is a great platform to quickly dump your ideas onto flexible canvas and supplement them with multimedia. No matter where you are, you can discuss your design through comments and live conversation. Also, there is a 'voting' feature that allows you to streamline the decision making process.
Price: Starts at $8 per month per user.
16. Yammer
Yammer is a private social networking site (owned by Microsoft) that helps employees collaborate across locations, departments and business apps. Here you can chat privately or publicly, share documents and like somebody's status if you wish.
15. Realtime Board
Realtime Board is kind of a regular whiteboard in your browser. It makes it easy to involve a team, store, share and visualize your workflow. You can also use it as an educational board.
Read: 25+ Free Data Mining Tools for Better Analysis
14. GoVisually
GoVisually allows you to organize your projects, iterations, designs and collaboration in one place. You can involve everyone to get their feedback instantly and drag-drop your new design revision with ease.
Price: Starts at $15 per month.
13. Framebench
Framebench is cloud based collaboration and feedback platform. You can use it as your central workplace to share images, documents, spreadsheets, presentations and videos. It can be integrated with numerous apps including Google+, Dropbox and Basecamp.
12. Bounce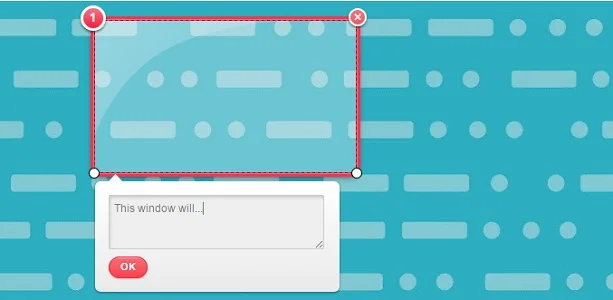 Bounce is an easy and fun way to share ideas on a website. Just upload an image file or enter the URL, then click and drag to make notes. When done, you can share it with anyone. Overall, it's an effective tool to collaborate on something like redesign, as you can put feedback right on the live web structure.
11. Conceptboard
Conceptboard is an online collaboration platform that features faster iterations with in-context feedback. You can communicate visually, keep record of your thoughts and discuss right next to your content. Also, there is read-only mode for people who want to share their work but don't want it to be edited.
Read: Excellent Wireframing and Mockup Tools for Designers
10. Projecturf
Projecturf is a web-based project management tool that removes roadblocks and fosters collaboration. There are tons of features and functions that can be done such as creating & managing tasks, uploading designs and analyzing project data using dashboard activity reporting.
Price: Starts at $20 per month.
9. Podio
Podio allows you to organize and connect everything you work with. You decide how to structure your projects, content, teams and workflow by creating your own workspace and sharing them with relevant people.
8. Glip
Glip is a team's platform to plan, share and organize work. It is packed with text and video chat features to remove communication barriers. Each member can see the context of work activities and related conversations. Calendars, task management, file sharing, all are seamlessly integrated.
7. Trello
Trello provides a simple card interface that has everything you need to get stuff done. You can drag-drop or add card between lists to show progress, post comment for instant feedback, upload files, add checklists, dates, and more. Overall, this is a flexible and effective visual way to organize anything with anyone.
6. Marqueed
Marqueed is a great platform to markup and discuss images online. You can add multiple photos and invite people (via email) to participate in discussion. Literally 'point' to areas and discuss right over the image. The platform keeps track of your progress, notifies you quickly about any activity in your collection and it can be integrated with Google drive and Dropbox
5. ProofHub
ProofHub helps your team to collaborate, plan, organize and deliver projects on time and within budget. You can invite team members, provide them different access facility, assign them tasks and make to-do lists or Gantt charts. The platform can be integrated with Dropbox & Google drive and you can access it on any device.
Price: Starts at $15 per month.
4. Red Pen
Red Pen is super-fast collaboration or feedback tool for visual teams. Just point and click to give feedback. Your comment will be visible to all your teammates instantly. You can also ask clients for feedback by giving them a private link. It keeps track of every iteration, every version.
Price: Starts at $20 per month (5 projects).
3. Skitch
Skitch (from Evernote) allows you to focus on what's important using annotation and markups. You can draw directly on image (from any device) to share your ideas. The software provides you easy-to-use tools for drawing arrows, shapes and quick sketches.
2. Flowdock
Flowdock is a team collaboration app for all devices. It features a group chat to replace Skype/Hangout and a team inbox that displays messages and emails from project management, customer support and other tools. Moreover, it supports drag-drop upload, one-to-one private chat, comments, status updates, RSS feeds and code syntax highlighting. You can use it in small as well as large projects.
Price: $3 per user per month.
1. Basecamp
Recommended: A/B Testing Tools to Improve Your Conversion Rate
Basecamp is the most powerful project management tool, featuring a whole suite of collaborative tools including wiki style documents, to-do lists, messaging, file sharing and it's packed with everything you need to keep your project running smoothly. The platform is free for first 60 days.
Price: Starts at $20 per month.