If you like the idea of working for yourself, this is the best time to experiment with entrepreneurship. While you cannot start a business that makes you rich overnight, you can still earn a decent amount of money by working hard and being smart about your business.
Starting a business can teach you a lot of things, particularly if you are young. You can gain valuable skills such as communication, problem-solving, and time and financial management skills.
A business can provide hands-on experience that cannot be gained from conventional classroom education alone. You have the opportunity to learn about product development, customer interaction, and other aspects of operating a business through practical experiences.
These real-life experiences can be invaluable in shaping your future endeavors. However, starting any business at a young change can be challenging — you need to manage your time, deal with failures, and adapt to changing circumstances.
According to the US Census Bureau, over 5 million new businesses are registered every year, and many don't even last past their first years. About 70% of new businesses survive beyond two years, 50% survive beyond five years, and 25% service beyond fifteen years.
Young people, especially teenagers, have the enthusiasm and freedom to experiment with different ideas and approaches. All they need is a good idea to unleash their creativity and pursue their unique visions.
Teenagers often have fresh perspectives and innovative ideas. Starting a business allows them to unleash their creativity and pursue their unique visions. They have the freedom to experiment with different ideas and approaches, which can lead to groundbreaking solutions and innovations.
Below, we have listed worthy small business ideas for teens that can lead to decent profits in less time. While making this list, we emphasized to parameters:
Low financial investment

: We understand that most teenagers have limited savings and almost zero access to third-party funds. The best ideas are the ones that require low initial investments.

Flexible hours

: Schools take up at least 8 hours each weekday. You should pursue ideas that allow you to work in the evenings and on weekends. With flexible hours, you can easily balance your business responsibilities with academic commitments.
Irrespective of your goals and interests, you will find these teenage business ideas easy to start and pursue. Plus, they provide you with ample opportunities to learn and grow.
17. Artistic Workshops
Potential earnings: $50-$300 per person for one day workshop (up to 8 hours)
Organize and conduct workshops where you teach various art forms like pottery, painting, sculpture techniques, and digital arts to interested people.
Break down your artistic knowledge into multiple topics or modules suitable for a workshop format. Create a curriculum that progresses logically and offers value to each participant. Include demonstrations, practical exercises, and opportunities for hands-on practice.
Decide whether it will be a one-day session or a series of sessions spread over days. When everything is sorted, choose a suitable venue — it could be your home or a rented community center or art gallery.
16. Lawn Care Services
Potential earnings: $50-$100 lawn per month
Offer lawn mowing, watering plants, raking leaves, or other basic gardening services to homeowners in your community. You can provide a comprehensive range of services or specialize in specific areas.
Deliver high-quality work, communicate effectively with clients, and address any concerns or questions they may have. Building a strong reputation for quality and professionalism will help you attract and retain more customers.
As your business grows, explore opportunities to upsell or cross-sell related services such as tree care, gardening, or irrigation system maintenance.
15. Computer Services
Potential earnings: $20-$60 per hour
You can help people with computer-related tasks, such as software installation, troubleshooting, or basic computer training.
Many individuals, especially older adults, require assistance with setting up devices, troubleshooting, or resolving technical issues. You can offer on-site or remote tech support services to help them with their problems.
Once you start earning a decent amount, advertise your services online or through word-of-mouth. Provide personalized training sessions and detailed documentation or tutorials to differentiate your offerings and command higher rates.
14. Rent Outdoor Equipment
Potential earnings: $20-$50 per day, depending on the type and demand for equipment
You can rent outdoor equipment like bicycles, hiking gear, camping gear, or kayaks to adventure seekers through online marketplaces or word-of-mouth.
Keep the following factors in mind while determining the rental rates:
Cost of maintaining the equipment
Market rates
Duration of rental periods
In the initial phase, keep your rental rates low and offer discounts for longer-term rentals. It's important to create clear rental policies regarding deposits, insurance, liability, and late fees to ensure a seamless rental process.
You can even work for rental companies to acquire experience in the industry and learn about different types of rental agreements.
13. Tutoring
Potential earnings: $25-$50 per hour
Offer tuition in subjects you excel at (such as science, math, or a foreign language) to younger students. If you can explain concepts clearly and answer questions in a way that is easy to understand, then tutoring may be a good fit for you.
Your qualification, level of experience, and expertise in the subjects will impact your earning potential. Generally, one-on-one tutoring commands higher rates than group tutoring sessions. You can also provide specialized services like test preparation or coaching for competitive exams to charge premium rates.
Positive testimonials and word-of-mouth from satisfied clients can help attract more students and justify higher rates.
12. Historical Walking Tours
Potential earnings: $20-$50 per person per tour
Organize and lead guided tours in your local area, focusing on the historical significance of landmarks and sites. As a tour guide, you need to study local history, gather interesting facts and stories, and become well-versed in the historical context of the region.
Choose the key sites in your local area that have a compelling history and vast culture. It could be a monument, battlefield, museum, building, or neighborhood.
Try to create a captivating and immersive experience, making history come alive for the tourists. Highlight lesser-known facts of the historical events, use humor and entertainment in your storytelling, and create a conversational atmosphere to differentiate yourself from competitors.
As your business grows, offer themed and customized tours for specific groups or interests. You can collaborate with other local businesses, such as hotels and restaurants, to offer package deals.
11. Mobile Gaming Party
Potential earnings: $20-$50 per player per event
Mobile gaming has become so popular in recent years that people often look for entertaining experiences for their events and parties. You can take advantage of this increasingly popular market by setting up mobile gaming party services.
There are several ways to host such parties. For instance, you can rent a party room or community center and provide gaming consoles and equipment. Or, you can host the party at your own home (if you have enough space) and offer visitors a fun and convenient gaming experience.
As for pricing, it should be based on factors like the number of consoles required, the duration of the event, and any additional services your offer. Familiarize yourself with local market rates to set competitive prices.
10. Mystery Dinner Theater
Potential earnings: $30-$50 per attendee
Organize and host engaging mystery dinner theater events where individuals can participate in solving a fictional crime. It's a kind of entertainment service that combines elements of dining and live theater, creating an immersive experience for guests while they enjoy their meals.
Success in this business depends on writing engaging scripts, delivering high-quality performances, creating memorable experiences, and leaving a positive impact on guests.
9. Virtual Assistance
Potential earnings: $15-$50 per hour
You can provide various administrative, technical, or specialized services to clients from your home. Common services include social media management, graphic design, bookkeeping, project management, and customer support.
Find clients on popular freelance platforms like Fivver and Upper, or leverage your personal or professional networks to inform people about your virtual assistant services. You can also identify potential clients online and reach out to them directly via email.
Target specific industries or professionals where your skills and expertise can add the most value. If possible, create an isolated workspace at your home and purchase essential software tools to be more productive.
8. Freelance Writer
Potential earnings: $0.05-$1.00 per word
Freelance writing business offers flexibility and the ability to work on your own terms. You have the freedom to choose your projects, clients, and work schedule.
You can undertake a variety of writing assignments across different industries and formats. This includes blog posts, social media content, product descriptions, marketing materials, whitepapers, e-books, press releases, and more.
You have to collaborate with clients to understand their project specifications, conduct research if necessary, and deliver high-quality, informative content within the agreed-upon deadlines.
7. Fashion and Beauty Blogs
Potential earnings: $500-$3,000 per month
A fashion and beauty blog generally involves writing articles, fashion tips, product reviews, or sharing personal experiences. It can be a rewarding business if you have a genuine passion for the subject and strong writing and storytelling skills.
These types of blogs are highly visual, so consider adding stunning photographs and makeup tutorials. Familiarize yourself with new beauty products, including skincare, haircare, fragrance, and makeup. Stay informed about all popular brands and their effects on different skin types or hair textures.
You can share valuable tips like how to put together outfits, mix and match clothing items, and create cohesive looks. Publish content regularly and engage with your audience — consistency is the key to attracting and retaining readers.
Once your blog gets 200-300 visitors daily, you will generate decent income through ads, affiliate commissions, brand collaboration, and sponsored content. Or, you can sell your own products or services, such as books, online courses, or fashion consulting.
6. Food and Recipe Vlogs
Potential earnings: $200-$2,000 per month
Starting your own food and recipe vlog can be a great way to express your creativity, share your passion for food, and build a following.
If you really enjoy creating dishes, experimenting with recipes, and sharing your culinary experiences, this can be a good fit. Plus, having an in-depth knowledge of cooking methods and various recipes will help you offer valuable content to your audience.
Create new dishes every week to make your vlog unique and stand out from competitors. Utilize your storytelling abilities and add personal style and special expertise while presenting yourself. This way, you can attract and retain more viewers.
It is important to note that vlogging requires continuous effort and time investment. You must carefully balance your current schedule and commitments like schoolwork and extracurricular activities. Ensure you've enough time to plan, record, edit, and prompt your vlogs.
5. Affiliate Marketing
Potential earnings: $500-$4,000, depending on your online presence and the product you promote
Perhaps, this is the simplest (but not the easiest) way to earn money. It is a performance-based marketing strategy where you promote and earn commissions by referring people to third-party products or services through blogs, social media platforms, or email newsletters.
To get started, you need to establish an online presence. You can do this by creating high-quality content that entertains, educates, or solves specific problems for your audience. The content may include tutorials, product reviews, comparisons, or in-depth articles.
Once you've enough people visiting your sites or social media channels, select an affiliate program relevant to your niche. Create the affiliate account, generate your affiliate link, and put this link in your blog or video description.
Every time someone clicks on your affiliate link and purchases a product, you earn a commission. Just make sure your content is valuable, and you have a genuine interest in the products or services you promote.
4. Mobile App Development
Potential earnings: $20,000-$80,000 per year
Developing mobile apps can be an exciting and rewarding venture. Determine the area you want to focus on — it could be anything from gaming and social networking to e-commerce and productivity.
Learn to code and create applications that solve specific problems or cater to a niche audience. There are numerous resources available online and in libraries that teach you how to develop and earn money through mobile apps.
The competition in this field is intense, and success is not guaranteed. However, if you are able to develop a high-quality app that gains a large user base or secures high-value client projects, you may earn thousands of dollars every month through in-app purchases, advertising, and subscription-based models.
3. YouTube Video Editing Services
Potential earnings: $15-$75 per hour
Many YouTubers require assistance with thumbnail and video editing to improve the quality and visual appeal of their content.
If you have a strong command of video editing tools, understand modern editing techniques, and can deliver high-quality results, you can position yourself as a valuable video editing service provider.
You can start by editing your own videos or working with friends and small content creators to gain experience. Build a portfolio showcasing your previous editing work. As your portfolio expands, it will help you attract bigger clients and demonstrate your capabilities.
You can also offer personalized or additional services to increase your earning potential. This includes adding captions or subtitles, creating stunning intro and outro animations, incorporating motion graphics, and providing color grading services.
According to ZipRecruiter, entry-level video editors earn an average of $41,000 per year in the United States.
2. Custom T-Shirt Printing
Potential earnings: $10,000-$20,000 per year
This business idea involves designing and printing t-shirts for various purposes such as personal use, promotions, events, or as merchandise for brands. There are countless things to choose from; for instance, you start with printing funny or sarcastic quotes on t-shirts and selling them to your friends and family.
Get feedback on your designs. If they love your designs, you can start targeting a wider audience through social media channels.
Don't price your shirts too high, or you will scare away potential customers. Let people know about your brand through word-of-mouth. Once you get initial traction, you can invest in materials and printing methods (to further improve the quality) and advertise best-selling designs on social media platforms.
According to a study by Printify, the average profit margin in this business is about 40%. This means for every $100 you sell in t-shirts, you will make a profit of $40.
1. Handmade Crafts
A handmade sofa set made from bamboo fibers
Potential earnings: $2,000-$25,000 per year
This business involves creating and selling handmade crafts such as jewelry, textiles, pottery, woodworking, candles, keychains, greeting cards, paper crafts, and much more. However, to succeed in this field, you need the skills to produce one-of-a-kind or limited-edition items.
You may incorporate cultural elements into the craft, use fine materials, and pay attention to detail to improve the overall value and appeal of the product. Aim to create something that stands out from mass-produced alternatives.
As for pricing, try to balance affordability for customers and fair compensation for your time, effort, and expertise. It can be a very profitable business — if you are able to create high-quality crafts in demand, you can make a good living from your business.
While the average handmade sellers make about $2,000 per year, the experienced ones who sell handmade jewelry earn over $100,000 per year.
More Small Business Ideas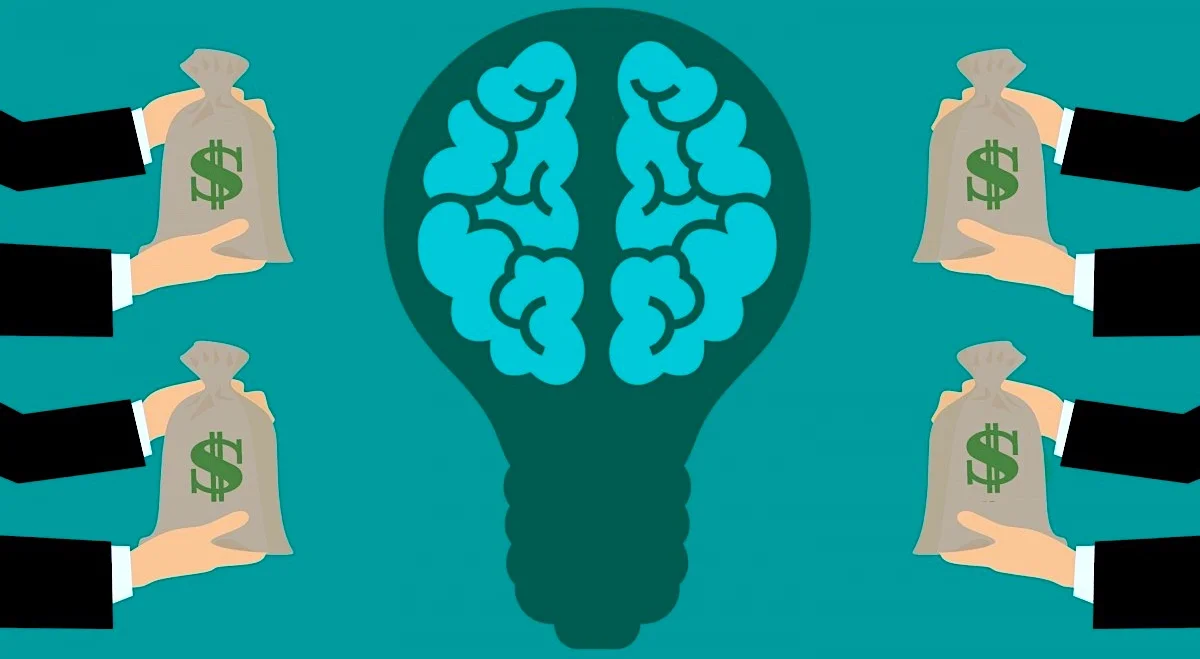 18. Write a poem, short story, or novel
There are several ways to make money by writing a poem, short story, or novel. The most common ones are:
Sell directly to readers through online retailers like Amazon or your own website
Work with a publisher to get your work published
Submit your work to literary magazines
Participate in a writing contest
You can also explore options to license your work for different purposes, such as literary journals or educational materials.
19. Virtual Interior Design Consultations
This type of consultation is becoming increasingly popular due to several reasons. First, it is more convenient for clients and can take place from anywhere in the world. Second, it is more affordable for clients as they don't have to pay for travel or parking.
Before starting this business, create a structured process for your online consultations. Determine how you will collect client information, understand their preferences and requirements, and communicate your design recommendations. Add mood boards, questionnaires, or visual references to facilitate the process remotely.
20. Babysitting
Babysitting is a great way to earn extra money — if you are responsible and have a good rapport with children, you can be a successful babysitter.
To get your name out there and find new clients, you need to gather information about other parents in your community and tell them you are available for babysitting at affordable rates.
You can also create a profile on platforms (like Sittercity.com or Care.com) highlighting your experience, qualification, and additional skills you bring to the table.
21. Event Photography
Offer professional photography services for multiple events, such as weddings, parties, concerts, cooperate events, conferences, and more. Your role would be capturing the crucial moments, emotions, and highlights of the event.
Start by offering services to friends and local events. This way, you will be able to build a strong portfolio that highlights your skills and unique style.
Networking with other event photographers is also a good way to get referrals and learn new techniques. You can also utilize online forms and social media groups to connect with event photographers near you.
22. Car Washing and Detailing
Offer car washing services to individual car owners, local car dealerships, or businesses with fleet vehicles.
You can offer various services, from basic interior vacuuming and exterior washing to comprehensive services like polishing and paint correction. Consider providing different packages and customizable options to cater to customers' requirements.
There are two key business models: brick-and-mortar and mobile car washing. The brick-and-mortar car washes are less convenient for customers but have higher profit margins. Mobile car washes are convenient for customers but require more equipment and are difficult to scale.
23. DJing
If you have good DJing skills and a solid understanding of music, mixing techniques, and crowd control, you can potentially earn $200 to $1,000 per event. However, since it is a competitive industry, you need to market yourself effectively and find opportunities to DJ.
Explore different avenues to find gig opportunities. Approach clubs, wedding planners, and event organizers to establish connections. Reach out to hotels, restaurants, local radio stations, or entertainment agencies that may require DJ services.
Building relationships with event organizers and industry professionals can lead to regular booking and a consistent income stream.
24. Organizing and Decluttering Services
Help individuals or businesses create functional, organized, and clutter-free spaces. As an organizer, your role would be assisting clients with sorting, decluttering, and organizing their belonging to create a visually appealing environment that is optimized for their needs.
However, to succeed in this business, you need to have unique selling points. For example, you should be able to analyze spaces, spot clutter, identify opportunities for improvement, and ensure every item has a designated place.
25. Virtual Yoga or Fitness Classes
Determine the type of yoga or fitness classes you can offer virtually. Consider your interest, expertise, and target audience.
Set up a space in your home to film classes and conduct live sessions. Create pre-recorded videos or downloadable guides on topics like nutrition, meditation, and specific yoga poses. You can offer on-demand classes through your own website or popular platforms like Udemy and YouTube channel.
To expand your reach, partner with a local yoga studio and offer a discounted rate on your classes. Promote your classes on social media and experiment with different marketing strategies to see what works best for you.
26. Handmade Natural Perfumes
You can create natural perfumes at home using essential oils and unique fragrance combinations. Experiment with different ingredients to create captivating scents. Test and refine your recipes until you achieve desired results.
Make sure your final product is different from what already exists in the market. If it smells good and lasts longer, it will definitely attract customers who value natural and artisanal products.
27. Personalized Event Invitation Design
This involves creating unique and custom invitations for different occasions, including weddings, baby showers, birthdays, and corporate events.
To capture big clients, you need to create a portfolio showcasing your design styles, color schemes, typography choices, and graphic elements. Pay attention to layout and visual hierarchy to ensure the invitation is visually appealing and easy to read.
Provide numerous customization options to cater to individual client preferences. The ability to personalize invitations allows customers to make them unique to their event.
28. Subscription Box Curation
Curate and sell mystery subscription boxes filled with surprise items every week or month. It could be beauty boxes (containing makeup and skincare products), food boxes (containing drinks and meals), clothing boxes (containing shirts and accessories), or gift boxes (containing candles and home decor).
You have to partner with a reliable supplier who can deliver high-quality products to your clients on a consistent basis. Consider establishing relationships with small businesses, local artisans, and vendors who offer products that align with your subscription box theme.
29. Vintage Vinyl Record Store
The vinyl record industry has experienced a resurgence in recent years, and there has been a significant increase in demand for analog music records. You can leverage this trend by setting up a small vintage vinyl record store.
Build a diverse inventory of vintage vinyl records. Acquire records through online marketplaces, auctions, and record collectors and distributors. Try to specialize in specific genres or eras of music to cater to particular customer interests and stand out from competitors.
And pay close attention to your store layout. Showcase your inventory effectively and, if possible, create a comfortable listening area where customers can preview records before purchasing.
30. Aquaponics Farming
Set up and manage an aquaponics farm where you cultivate plants and raise fish in a symbiotic environment.
You can generate income by selling harvested fruits and vegetables from your aquaponics system. They can be sold directly to restaurants, grocery stores, or consumers. Locally grown, pesticide-free produce can be an attractive selling point.
You can also raise different fish species (such as catfish, trout, tilapia, and ornamental fish) and sell them for consumption.
As your business grows and you gain experience in aquaponics farming, you can provide consultation and services to aspiring aquaponics enthusiasts. This may include training workshops and courses for system design and setup,
31. Home Energy Auditing Services
Help homeowners identify areas where electricity is being wasted and recommend methods to improve energy efficiency and reduce carbon footprint.
Create a comprehensive service package that includes identifying energy leaks, inefficient appliances, HVAC system performance, and insulation issues. Once the assessment is complete, prepare a detailed report outlining energy-saving recommendations.
To build trust with clients, you can obtain relevant certifications like Residential Energy Services Network (RESNET) certification or Building Performance Institute (BPI) certification.
32. Drone Repair Services
If you have a good understanding of drone technology, components, and repair techniques, consider obtaining formal training or certifications in drone repair to enhance your expertise.
It's a highly profitable business — you can easily charge $50-$100 per hour for drone repair services. You can charge even more if you specialize in particular devices, such as agricultural drones or racing drones.
33. Solar-Powered Device Charging Stations
Set up solar-powered device charging stations in public spaces or events, offering eco-friendly charging options.
In addition to charging fees to use the station, you can sell advertising space on the stations or partner with businesses (like restaurants or coworking spaces) to offer discounts to their customers while promoting sustainability.
More to know
How to be an entrepreneur at a young age?
Becoming an entrepreneur at a young age requires careful planning, preparation, execution, and risk management. You need to take specific steps to establish a profitable business:
Explore your passion and interest
Take time to research different industries and business opportunities
Brainstorm business ideas that align with your interests
Refine your idea, evaluate its feasibility, and identify potential target customers and markets
Form a well-structured business plan
Look for experienced people who can provide guidance, advice, and support
Test your idea on a small scale by gathering feedback and validating your product/service demand
Network with other professionals and industry experts
Acquire relevant skills and leverage educational resources
It's a long and challenging journey — don't give up
Be prepared to put in long hours and make sacrifices. With the right mindset and the right network, you can take your business to new heights.
What are some challenges you might face when starting a small business?
When starting a small business, you may encounter various challenges due to a lack of experience, such as
Depending on the business type and jurisdiction, there may be legal restrictions or additional requirements for teenagers
Balancing academic commitments and business responsibilities is quite difficult
Getting a loan or attracting investors can be challenging
Building connections with potential suppliers, partners, and industry experts is tough due to limited experience
Dealing with age-related biases in business interactions
Despite these challenges, you have unique advantages, such as fresh perspectives, adaptability, enthusiasm, and a willingness to learn.
And if it doesn't work out, understand that failure is a natural part of entrepreneurship. Embrace it as a learning opportunity and remain resilient. Identify reasons for failures, analyze them in detail, and refine your strategies. This can be a stepping stone to success if you are willing to learn and adapt.
Do I need any special permits or licenses to start a small business?
The requirement for permits and licenses can vary depending on the type of business, your age, and the jurisdiction you are in. For example, you may require parental consent to start a business and register it with the appropriate government authorities.
If you want to start a food-related business, you need to obtain health permits. If you employ other individuals, you must comply with labor laws and regulations.
Seek assistance from your parents or any elder in your family to ensure that you are operating your small business in compliance with the law.
How can I differentiate my small business in a competitive market?
There are so many ways to differentiate your business to stand out and attract customers. Consider these key strategies —
Focus on serving a specific niche
Make your product or service simple and easy to understand
Develop a compelling brand identity and tell your business's story
Provide personalized recommendations based on customer data and preferences
Pay attention to the packaging and presentation of your products
Provide excellent customer service and try to build relationships with each customer
It's important to note that differentiation is a never-ending process. Continuously monitor the industry, analyze customer feedback, and adapt your offerings to stay relevant and distinctive.
Are there any grants or funding options available for teen entrepreneurs?
Yes. Numerous grants and funding options are available for young entrepreneurs. However, the availability and eligibility criteria may depend on your age and the type of business you've started. Here are a few potential avenues to explore —
The Young Entrepreneur National Foundation (YEF) Grant Program
The Network for Teaching Entrepreneurship (NFTE)
The Kauffman Foundation Youth Entrepreneurship Challenge
The US Small Business Administration programs
The Dell Social Innovation Challenge
Youth Business International (YBI)
You can also utilize crowdfunding platforms like Kickstarter, GoFundMe, and Indiegogo, to raise funds for your entrepreneurial project.
Read More
28 Crowdfunding Websites To Turn Your Dream Project Into Reality
4 Different Types of Crowdfunding | All You Need to Know