Abraham Lincoln is widely regarded as one of the three most popular United States presidents of all time; the other two are George Washington (the first president) and Franklin D. Roosevelt. Lincoln took the Oval Office on March 4, 1861, a month before the breakout of the American Civil War, and was assassinated on April 14, 1865.
During his presidency, the United States outlawed slavery and introduced various measured to protect the country's black population. He also signed important policies regarding the economy, including the first Federal Income Tax of the United States.
He was a man of outstanding ability, a national martyr, champion of human liberty, and a symbol of morality and freedom. Below, we have compiled facts about Abraham Lincoln that are less known.
15. Lincoln Didn't Move To Illinois Until He Was 21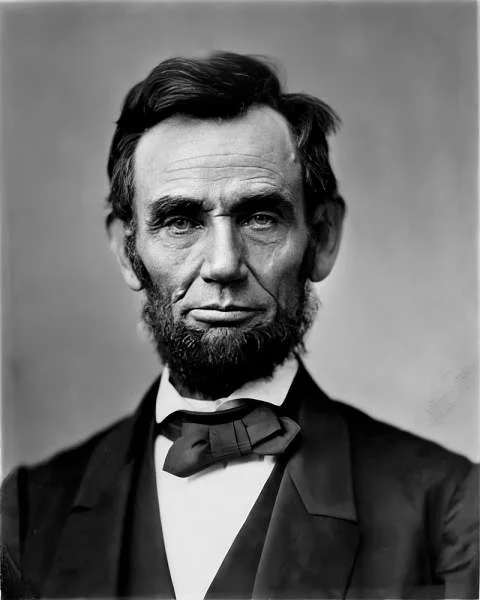 An iconic portrait of Abraham Lincoln
The U.S. state of Illinois may be known as the Land of Lincoln, but it was in Indiana where the 16th U.S. President spent most of his youth. After being born in Kentucky in 1809, Lincoln and his family moved across the Ohio River to southern Indiana in 1816.
The Lincoln city, in Oregon, which was laid out in 1872, was named after the Lincoln family, where they lived from 1816 to 1830 until they migrated to Illinois. The city is noted for the Lincoln Boyhood National Memorial and Lincoln log cabin built in 1816.
14. His Suit Was Made By Brooks Brothers
Brooks Brothers is perhaps the oldest and one of the most famous apparel companies in the States. Founded in 1818, the company is famous for outfitting most United States Presidents (41 of the 45).
Theodore Roosevelt ordered his uniform from Brooks Brothers during the Spanish-American War, to John F. Kennedy, Bill Clinton, and Barack Obama, all known to have used its clothing line. But, it was Lincoln who started this trend.
During his second inauguration, Abraham Lincoln wore a distinctive coat crafted for him by Brooks Brothers. The coat's lining was hand-stitched in a design featuring an eagle with the inscription, "One Country, One Destiny." On the night he was assassinated at the Ford Theater, he was wearing that coat and a suit by the Brooks Brothers.
13. He Never Slept In The Lincoln Bedroom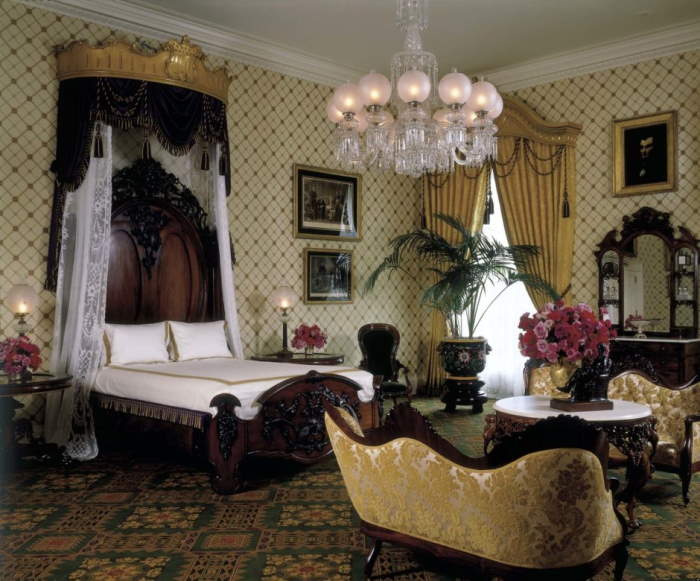 The Lincoln Bedroom in 2005 | Image Courtesy: The White House Historical Association
The Lincoln Bedroom, located on the southeast corner on the White House's second floor, was initially built in 1809 and served as a bedchamber until 1824. Space was then used as the president's office for four decades, from 1825 to 1865.
President Lincoln used it both as an office as well as a cabinet room. The Emancipation Proclamation, an executive order that changed enslaved African Americans' legal status from slaves to free, was signed by Abraham Lincoln in this room on January 1, 1863.
The Lincoln Bedroom went through modernization multiple times over the years. During the Harry S. Truman administration, a large 8 by 6-foot rosewood bed and other furniture were moved into the room. It was named Lincoln bed, though he never used it.
12. He Was Inducted Into The National Wrestling Hall Of Fame
Abraham Lincoln is undoubtedly the most popular president in the nation's history and certainly among the world's greatest leaders. However, one of the lesser-known facts about Abraham Lincoln is that he was also an accomplished wrestler.
Due to his athletic physique and long limbs, he was able to become a master of grappling at a young age. Some sources even claim that he was defeated only once in nearly three hundred wrestling matches during his brief wrestling career.
According to Carl Sandburg's biography of Lincoln, he once openly challenged a group of spectators after defeating his opponent somewhat like this "I am the big buck of this lick. If any of you want to try it, come on and whet your horns."
In 1992, Lincoln was posthumously awarded the "Outstanding American" in the National Wrestling Hall of Fame.
11. Lincoln Test-Fired Rifles Outside The White House

Spencer Rifle 1865 Model | Image Courtesy: Wikimedia Commons
As a president with military experience, Abraham Lincoln actively controlled the nation's political and military aspects throughout his administration. After the Battle of Fort Sumter, Lincoln successfully carried a naval blockade to prevent Confederate states from trading.
While he proved himself a great leader, his passion for firearms was also widely celebrated during the American Civil War. He regularly attended weapon testing and target practices at the White House.
Lincoln would often take up a rifle at the shooting range and carry out target practicing inside the White House premises. One of the weapons he used during the shooting drills was a Spencer repeating rifle borrowed from the Navy Department.
10. Lincoln Came Under Enemy Fire In Battlefield
On July 12, 1864, President Lincoln visited the front operating base at Fort Stevens (a former Washington State Territory). While the Union Army ultimately won the Battle of Fort Stevens, one particular incident at the line of fire nearly took Lincoln's life.
To witness the battle progress, President Lincoln stood at a higher ground at the fort and came under fire from Confederate soldiers. He was able to escape the battlefield unscathed. According to a legend, Colonel Oliver Wendell Holmes Jr. barked at Lincoln, "Get down, you fool!."
It was the first and only time in the U.S. history that a sitting president came under direct fire at a battlefront.
9, Poisoned Milk Killed Lincoln's Mother
Nancy Lincoln died on October 5, 1818, when Abraham was just nine years old. While her death's exact cause remains unclear, many believe that she died of "milk sickness," a disease that took many lives across Southern Indiana in the 1800s.
The disease is caused by drinking contaminated milk or eating meat from cows ingested toxic white snakeroot.
However, it is also possible that she was suffering from tuberculosis or even cancer.
8. Lincoln Established The First U.S Balloon Corps During the Civil War
A balloon barge named Washington onboard USS George Washington Parke Custis, the world's first aircraft carrier | Image Courtesy: U.S. Navy
The use of giant balloon barges in warfare was first ever recorded in 1794 when the French Aerostatic Corps deployed them in the Battle of Fleurus for basic surveillance.
In the United States, the first balloon corps was established during the Civil War under President Lincoln's command. The primary objective of the corps was to perform aerial reconnaissance on the Confederate army.
Read: 51 Interesting World War 2 Facts
7. His Administration Carried Out The First Federal Income Tax In 1861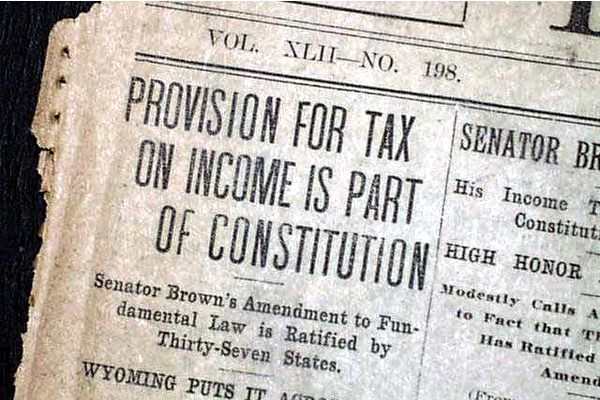 The American Civil War started with a significant defeat to the Union forces at the First Battle of Bull Run. To continue the war efforts, Congress and President Lincoln imposed financial Legislation that would raise more funds.
The Revenue Act of 1861 introduced the first-ever Federal Income Tax in the nation's history. It levied a flat-three percent tax on incomes over $800 a year. A progressive taxation structure was later established following the Revenue Act of 1862. The Internal Revenue Service (IRS) was set up in 1862 under the command of the Office of Commissioner of Internal Revenue.
The tax rates were gradually increased until the Federal Income Tax law was repealed in 1872.
6. Grave Robbers Attempted To Steal Lincoln's Corpse
In November 1876, a Chicago-based gang of Irish counterfeiters attempted to steal Lincoln's body from his tomb situated in Oak Ridge Cemetery, Springfield, Illinois. They intended to hold the corps in exchange for a ransom of $200,000 and release one of their members, serving ten years sentence in Illinois State Penitentiary.
Fortunately, two of their accomplices turned out to be a paid informant employed by the Secret Service. They infiltrated the gang and worked as double agents, relaying useful information about the group to the authorities before setting up a trap from other gang members to fall in.
5. His Coffin Has Been Moved 17 Times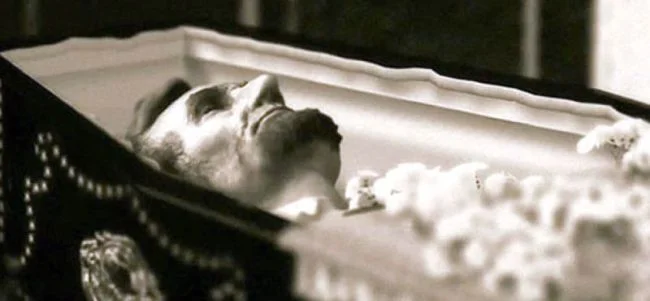 Abraham Lincoln died on April 15, 1865, in Washington, D.C. After his death, the funeral was held inside the White House, and a commemorative service took place in Capitol Rotunda.
The body was then moved into a funeral train, which carried Lincoln's body to eleven different cities before reaching its destination in Springfield, Illinois. Lincoln's body was finally buried in Oak Ridge Cemetery, Springfield on May 4, 1865.
Between May 1865 to September 26, 1901, the coffin was moved 17 times and open five times due to various causes, including renovations, security risks, and identification.
4. John Wilkes Booth's Brother Saved The Life Of Lincoln's Son
A few months before John Wilkes Booth assassinated President Lincoln, his brother Edwin Booth saved Robert Todd Lincoln, Abraham Lincoln's eldest son from a station platform accident in Jersey City, New Jersey.
The incident occurred while a group of passengers pushed Robert Todd as he fell in the open space between the platform and train. It was only when Edwin Booth pulled him up and saved his life. Unlike his brother, Edwin Booth was a Unionist and a strong supporter of President Lincoln.
3. He Is The Only U.S President Ever To Have Obtained A Patent
Model of Abraham Lincoln's patent | David and Jessie Cowhig/Flickr
One of the most interesting and less known facts about Abraham Lincoln is that he is the only U.S. President ever to have a working patent under his name. While talking about Lincoln among the things that come to our minds is a wrestler, a competent lawyer, the 'Great Emancipator,' among other things. But what many people don't know is that he was an inventor as well.
Throughout his adult years, Lincoln displayed a compelling passion for mechanical objects. On May 22, 1849, Lincoln was granted a patent for a device for lift water boats over shoals (a submerged ridge). The device, however, never entered the production line.
2. The Mystery Of His Pocket Watch
President Lincoln's famous watch
Sometime in 1858, Abraham Lincoln purchased an elegant pocket watch from George Chatterton, a jeweler in Springfield, Illinois. Its mechanical part was manufactured in Liverpool, England, but the golden case, one of the best quality, was built in America.
In 1861, the watch was handed to M.W. Galt and Co. in Washington, D.C., for repair. During that time, a watchmaker named Jonathan Dillon unscrewed the dial and engraved a secret message on Lincoln's watch.
Read: 11 Famous Uncracked Code | Mysterious Ciphertexts
In 2009 Jonathan Dillon's great-great-grandson contacted the Smithsonian museum, which holds the watch, with the story. They agreed to open the watch. Inside they found the inscription below: "Jonathan Dillon April 13-1861 Fort Sumter was attacked by the rebels on the above date J Dillon April 13-1861 Washington. Thank God we have a government, Jonathan Dillon". Lincoln never knew of the message he carried in his pocket.
1. He Established The U.S. Secret Service Hours Before His Assassination
A hand-colored lithograph of Abraham Lincoln's assassination by Currier & Ives Lithography Company
The United States Secret Service is, without a doubt, one of the most respected law enforcement agencies in the world. It's also one of the oldest. U.S. S.S.'s main priority is to protect the nation's leaders (the President and Vice President).
However, when it was established in 1865, the agency's primary concern was to tackle counterfeiting currency. At that time, about one-third of currency in circulation was reported to be fake.
Read: 12 Unknown Facts About Albert Einstein
The Legislation, which created the U.S. Secret Services, was signed by Abraham Lincoln on April 14, 1865. It was the same day when he was assassinated at the Ford theater. One can only wish that if President Lincoln had formed the Secret Service sometime earlier, it could have prevented his death. The agency had virtually no experience (unlike today), and it had a different primary task.
It was only in 1901, after the successful assassination of President William McKinley, the Secret Services was assigned to presidential protection.