A presentation is the best formal method to present your thoughts, planning & work in order to win pitches and influence audience. It is mostly used in cooperate world and educational field to deliver data in form of videos and pictures. A well narration of information can instill a life to plain and boring subjects as well.
To create an engaging and powerful presentation, you require a combination of effective presentation and graphic tools. We've shortlisted a few tools to help you build an awesome presentation that will blow them away. The list includes both free and premium tools. 
22. PowToon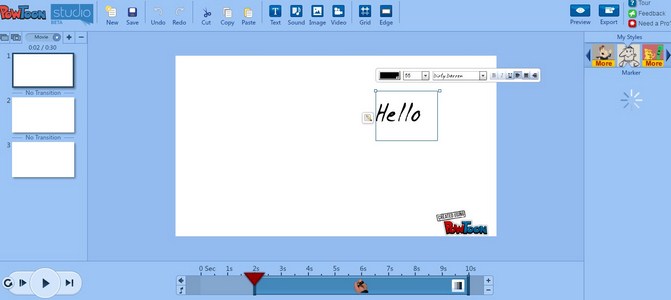 PowToon is a free tool to create animated videos and presentations. You don't need to be a professional animator to use this; you will be guided at each step through a surprisingly simple process. It provides you all templates and styles you'll need while creating a content rich presentation.
21. Brainshark
Brainshark is a cloud-based presentation tool for salesperson and marketers. They can create and deliver presentations live or on-demand (even using their mobiles), use on-demand polls, video content and embed presentations in blogs or websites.
20. Embeddable Slide Show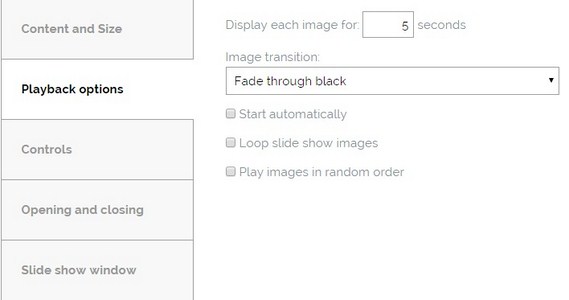 Create an amazing flash-based slide show from a collection and gallery, within minutes and embed it into any web page. Just fill the playback option, controls, colors, opening and closing. That's all.
19. SlideBoom
SlideBoom is a slide hosting service where you can create professional presentation, explore them in 100+ different languages and over 30 topics, collect feedback from audience and discuss it in groups of similar interest.
18. BiteSlide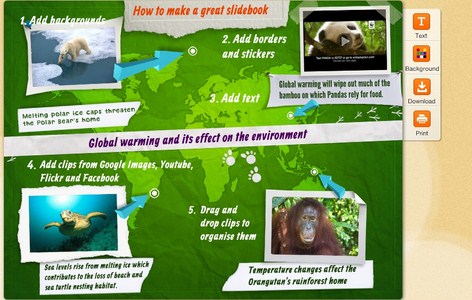 Biteslide is a great tool for creating fun and interactive presentation for students. It is especially designed for teachers and they can quickly put images from Google, Flicker and YouTube video on every slide.
17. SlideCaptain
SlideCaptain allows you to insert almost any web content into your presentation. It gives you a full featured presentation editor that runs right in your browser and flows are instantly synced to the cloud. The presentations are fully responsive and can be viewed on all smart devices.
16. Animoto
Animoto is a quick tool to turn your photos and video clips into professional video slideshows within minutes. It contains over 50 video styles and thousands of tracks. Price starts at 10 per month.
15. Present.me
This is video presentation software that allows you to make slideshows with your PowerPoint and web cam. You can embed your work on your website or email a private link to share it.
Read: 30+ Excellent Wireframing and Mockup Tools
14. Knovio
Knovio can be used to create, share and track online presentation. If you wish, you can add personal video or audio commentary. The tool is accessible via flash-enabled browser or mobile device.
13. SlideDog
SlideDog lets you combine almost any media into one seamless multimedia presentation. You can combine PDFs, Prezis, PowerPoint and many more elements into one easy-to-create playlist.
12. Vcasmo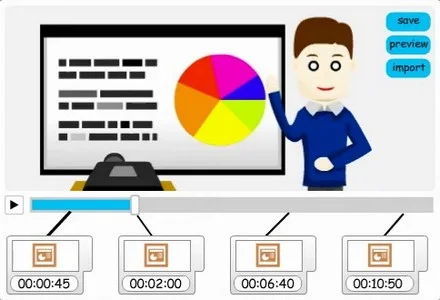 This is an online tool to design a business presentation or an academic training. It is packed with a variety of presentation layouts and supports cloud based streaming. The free version gives you 512 MB of storage.
11. Swipe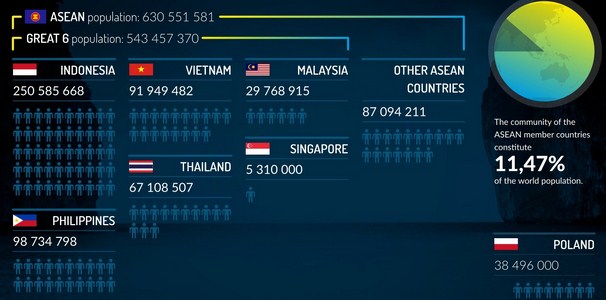 Swipe allows you to present live slides to anyone, anywhere, on any device. Just write down the content and let the software do all automation tasks.
10. Zoho Show
Zoho show allows you to create, collaborate, present and broadcast presentations in a smarter way. It works well with PowerPoint and other file types. You can insert cool animations, transitions, embed images, videos and even tweets to convey ideas effectively.
Read: Free Data Mining Tools for Better Analysis
9. Canva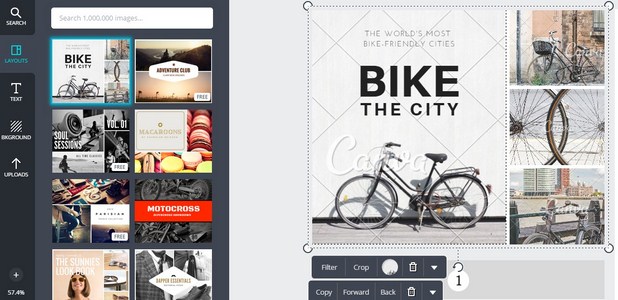 Canva makes design easy – for salespeople, marketers and designers. It provides a bunch of presentation templates to use right away which is easy to customize according to your organization and presentation objective. Furthermore, you can create social media designs, infographics and posters.
8. SlideRocket
SlideRocket is a new approach to business communications to help you make awesome presentations that engage your audience and deliver tangible results. You can combine theme and layouts, colors, interactive charts, pictures, audio and HD video to tell your story without compromise. Also, import your existing presentation and start using SlideRocket's authoring and tracking software to create a vibrant and dynamic presentation.
7. Prezi
Use Prezi to captivate your audience by zooming through your story. It is cloud based application, so you can sync all your devices. It also lets you collaborate with co-workers and visually explain how new ideas relate to each other.
6. Slides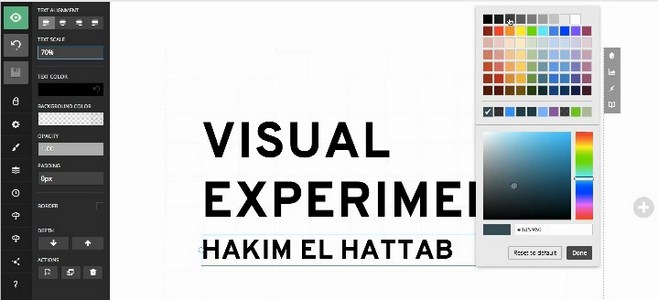 Slides is a platform for creating, presenting and sharing presentations. It includes a powerful and an easy-to-use online editor, which can be remotely controlled from any touch enabled mobile device. You can create your own subdomain to share your own custom themes and private templates. Also, it integrates well with Google Analytics and Dropbox.
5. Emaze
Emaze is online presentation software that allows you create an amazing visual appearance for your audience with the help of pre-designed templates. Here you can create slideshows, video and 3d presentations. Also, you can edit your work from any device (including tablets and smartphones).
4. Visme
Visme is a multi-tool to create interactive presentation, infographics, resumes and banners in HTML5. It is packed with millions of free images, over 100 beautiful fonts, and thousands of free vector assets and graphic tools in any style. You can share your work online, embed to website or download for offline use.
Read: Small Business Collaboration Tools to Streamline TeamWork
3. Google Presentation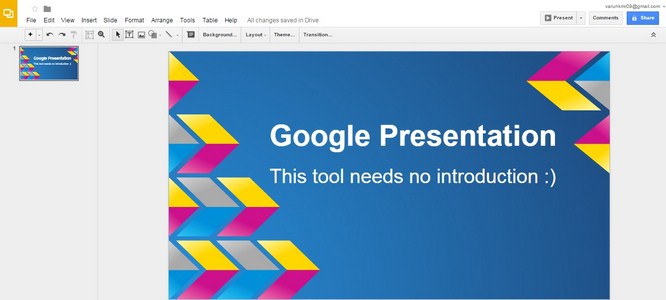 Cloud-based Google presentation tool is essentially easier-to-use version of PowerPoint. It consists of very basic pre-designed templates. Like Google docs, it provides an efficient way to collaborate in real-time on any project, no matter how far you are.
2. SlideShare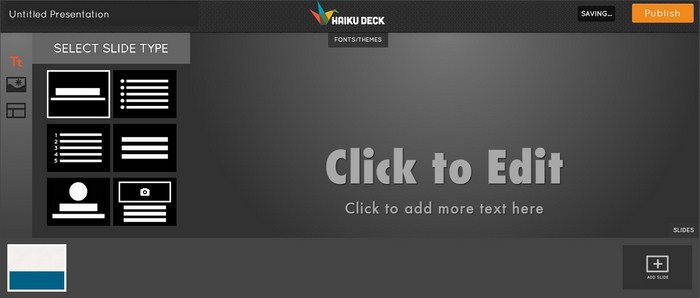 SlideShare is the most popular website for creating and sharing presentations. Craft the message, put the image, select the color theme and layout. That's all.
1. Keynote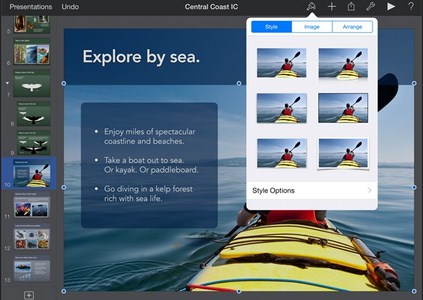 Recommended: 20+ Online Tools to Create Charts and Graphs
Keynote is a popular presentation tool (for iOS) that makes creating slideshows enjoyable. It works through iCloud, so you'll stay up-to-date on all Apple devices. The product is packed with easy-to-use presentation tool with cinema quality transitions, optimized for multi-touch, interactive charts and more.