A single story has enough power to change people's mind. They can inspire us, motivate us, make us laugh and they can teach a great lesson. We all love our grandma stories, but the world has been changed in the last couple of years. The lovely storytelling grandma has been replaced by tablets, smartphones and Desktops.
This is an era of Digital Stories where people love to perceive information as a simple and attractive story. It's a good thing because a small story can explain thousands of words within a minute. These days, no one wants to spend his/her time reading large paragraphs. That's why many marketers and web developers are trying to engage with users through interactive media. And here comes the role of storytelling. It's a short form of media that includes animation or full motion video with sound or pictures with audio only.
Storytelling trend is getting very popular in education, web marketing and online service fields. Today we are going to highlight 20 amazing tools for digital storytelling that allows you to present complex information in a form of compelling stories. Most of the tool listed below contains both free and premium versions.
20. StoryJumper
StoryJumper is a simple tool to create stories, especially designed for kids. It is packed with various objects and templates that help you write and illustrate stories without making too much effort. You can also share your book with friends or the world.
19. Slidestory
Slidestory allows you to create digital stories by combining images and audios. You need to download a Slidestory program available for Windows OS. This is a free tool which is designed to make quick presentations and share them on internet.
18. Story Maker by the British Council
Another great tool designed for kids. Story Maker allows you to create 3 genres: Horror, Fair and Science fiction story. Kids can select from the built-in characters to create stories. It also helps them to learn English words, enhance their creativity and reading skills.
17. Talking Tom & Ben News
Talking Tom and Ben are two famous entertaining news anchors. This Android app allows you to create the news by putting your own photo or video on their TV screen. Record your news and send it to your friends.
16. Creaza
Creaza is an online tool where you can create personal digital stories and cartoons with professional background, characters and images. It also lets you create speech or thought bubbles, title cards, high quality videos and interactive media using various inbuilt objects.
15. ACMI Storyboard Generator
ACMI allows you to select your script and build storyboard. You can also create your own storyboard using pictures of different background locations. The site also lets you save and share your work with friends.
14. Zimmer Twins
Zimmer Twins is a creative storytelling site specially designed for kids. Here, you can watch animated movies made by other members or create your own animated film.
13. Puppet Pals
Puppet Pals is an iOS app that lets you create your own HD shows with animation and audio in real time. You just need to select actors, backdrop, drag them on the stage and tap record. Also, there is wide variety of creative characters available for download.
12. GoAnimate for Schools
GoAnimate for Schools is a premium tool for creating animated videos, report, stories and engaging class presentations. It is primarily designed for teachers and professors with lots of privacy and security features. Moreover, you can use inbuilt library which is filled with style, prop and actions.
11. Bubblr
Bubblr is used to create comic strips using images from Flickr. Just take a bunch of images, add them in a sequence with bubble texts and create a story.
10. Sock Puppet
Sock Puppet is an iOS app designed for both iPhone and iPad that allows you to create your own lip-synced videos. Just add puppet, scenery, prop, background and start creating.
9. Make Beliefs Comix
Make Beliefs Comix is a simple and fun tool to create your own comic strip. There are plenty of inbuilt characters, emotions, backgrounds and objects to make an attractive story line. When you are done, you can email or print your comic.
8. Pixton
There are 3 sections of Pixton: Fun (personal use), School and Business. It's a simple tool that lets you create stories along with your friends at the same time. It is filled with unlimited range of expression, various text & speech bubble style, group objects to create background, props and characters.
7. Comic & Meme Creator
This is an Android app that lets you build memes, bitstrips, comics and funny pictures. Create Dilbert style or Marvel style comics or funny pictures with camera. There is an option for font, size selection and sharing on social sites. Also, more than 100 images, 50+ characters, 50+ objects and 50+ backgrounds are available to use in comics.
6. Smilebox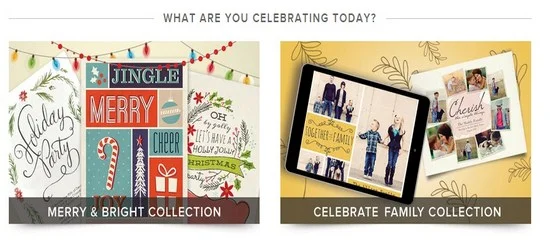 Smilebox allows you to build amazing greetings, invitation, slideshows, scrapbook, album and collages. This is the best platform if you wanna send online birthday, wedding, congratulation, thank you or valentine card. The tool is packed with variety of themes, format and style including 1000+ invitation cards, slideshows, collages and more.
5. ZooBurst
ZooBurst is a new storytelling tool that allows user to create his own 3d pop up books. There are 10,000 images and elements available for free which will help you to create a better design. Moreover, you can include hyperlinks and embed your story in any website.
4. Voice Thread
Voice Thread is a premium tool that lets users (school, individual or department) create their own stories. This is a collaborative, multimedia slideshows containing audio, video, images and documents. It is easy to learn and powerful enough to handle complex projects.
3. UtellStory
UtellStory is a free multimedia storytelling site that allows people to create & share topics with edited audio, video and text. You can use the existing materials our upload your own according to the necessity.
2. Storybird
Storybird is packed with various tools that help you to create books within minutes. Create any type of book for any type of reader. Here you can discover or share new books, authors and their stories. Overall, it's a great platform to publish your story, sell your art and connect/interact with your fans.
1. Animoto
Recommended: 50+ Cool and Latest stuff for Web Designers
Animoto allows you to create videos that inspire. It's an easy to use tool where you can make high definition video of up to 20 minutes using 500+ photos and video clips. Moreover, you can add stunning effects, link or share your video to any website where your audience is.