Bikes may just be a mode of transportation for ordinary people, but some bikes are not made for ordinary use, right!. It is a special medium to express emotion and feelings for many people, especially the younger generations. One thing is for sure; whether it's a boy or a girl, old or young, everyone must have an infatuation over a car or most probably a bike.
That's the power of these metallic machines — even for a short time, it can create a great attraction that no one of us can deny. And that's a lot of philosophy; isn't it, so let us take you straight to the realm of those bikes that one day you want to have in your garage. Have a look at the 15 Most Expensive Bikes in the world. 
16. Harley Davidson Rocker: $130,000
In the mid-1960s, a special type of custom motorcycles emerged in the American market popularly known as 'chopper.'  A chopper, according to many experts, is the most extreme of all custom styles, which is generally associated with radically modified steering angles and lengthened forks giving it a stretched-out appearance.
Mostly, production bikes have to be separately 'chopped' or maneuvered to have a chopper look, but the Harley Davidson Rocker is a tailor-made, off-the-rack chopper, which makes it quite unique. It was first introduced in 2008, having features like self-adjusting filters and map-controlled spark ignition. It is powered by a 1600 cc, four-cylinder engines and has a six-speed transmission.
15. NCR Mike Hailwood TT: $130,000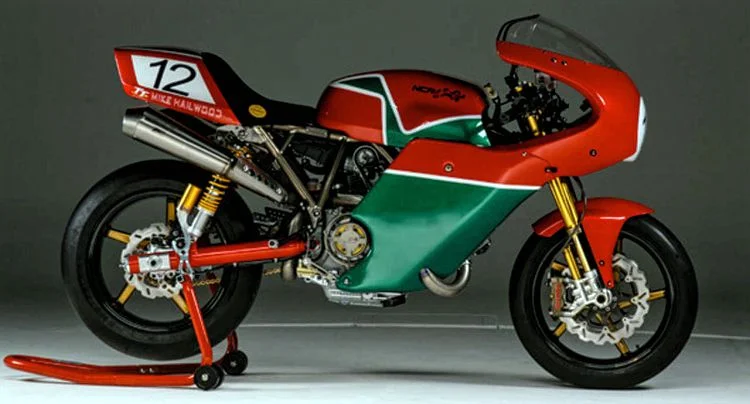 Michael Hailwood is regarded by many as the greatest racers of all time who dealt a career-ending injury in 1974 at the German Grand Prix, which grievously forced him to retire from the racing world. But after almost eleven years away from the biking world, he returned to relive his childhood passion once again. In 1978, he achieved one of the memorable performances of his entire career, grasping a legendary victory.
The NCR Mike Hailwood is originally a Ducati 900SS; it is powered by a V2 four-stroke engine producing approx. 85 HP. Since then, it has managed to win 9 World Championships, 76 Grand Prix, and 14 Isle of Man trophies. This is a limited edition bike, and only 12 units were produced. 
14. NCR Leggera 1200 Special: $145,000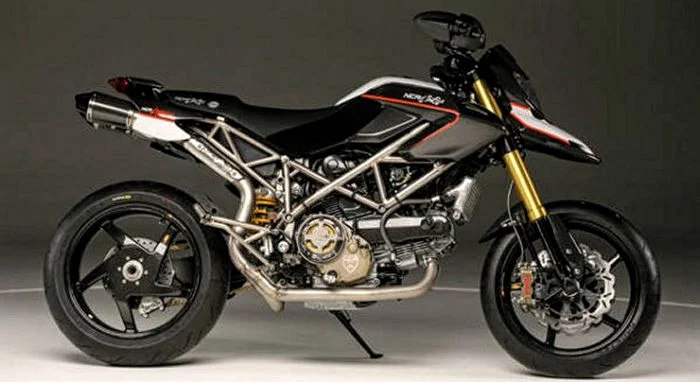 The Neggera 1200 is a highly modified version of the Ducati Hypermortard 1100 bike. It is produced by NCR, an Italian based company known for giving a gorgeous makeover to already handsome Ducati bikes for a long time. Leggera is a street-legal bike and currently holds the position of the lightest Hypermotard bike with only 328 pounds of total weight.
Having the usual NCR look and feel, it also includes the carbon-ceramic brakes and carbon bodywork and wheels which. But it's the powerhouse that makes the difference; while the base Hypermotard 1100 EVO SP comes with a stock DS 1100 motor, the NCR Leggera 1200 Special features a 1200cc engine with the increased power of 132 HP.
13. Icon Sheene:$172,000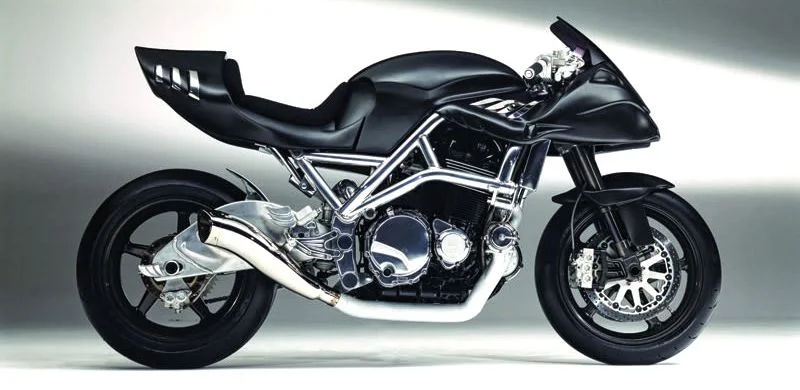 Remember Barry Sheene, the last British World Champion in 1977, until replaced by Danny Kent in 2015. The Icon Sheene is a collaboration of all those people who were involved in his life during his fame as a motorcycle road racer. It's a tribute by his family, engineers, and friends to an icon in the 70s.
It is a complex piece of engineering and one of the most powerful production motorcycles in the world with the 1400 cc turbocharger, four-cylinder engine which produces a power of over 250 HP. Only 52 Icon Sheene bikes were built. The maximum speed of this bike is 200 MPH. It has carbon wheels, an aluminum frame, 6-speed quick shift gearbox, and much more compelling features.
12. MTT Turbine Streetfighter: $175,000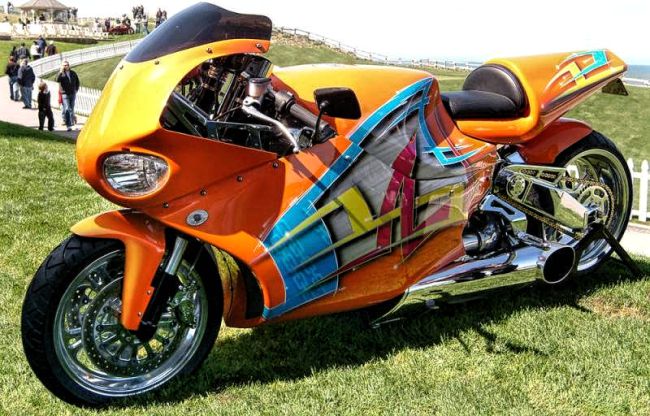 The MTT Turbine Streetfighter is a unique hybrid motorcycle that runs on either diesel or kerosene and even on jet fuel. As the name suggests, it is powered by a turboshaft engine. One of the many unique things about the motorcycle is that it is not mass-produced and can only be acquired by prior order.
It has a Rolls Royce engine producing 420 HP at a torque of 576 NM. The bike registered a top speed of 249 km/h. The V8 engine has a two-speed gearbox with a frame and wheels that are made up of aluminum and carbon fiber, respectively.
11. Suzuki Hayabusa (Carbon Fiber): $200,000
The Suzuki Hayabusa GSX1300R or just simply Hayabusa doesn't need any kind of formal introduction. The sixth fastest bike in the world also comes in a carbon fiber special edition. A factory model Hayabusa can be easily converted into a special carbon fiber model after installing just a few exclusively designed carbon fiber parts. But doing this may slightly stretch your pocket.
10. NCR Macchia Nera Concept: $225,000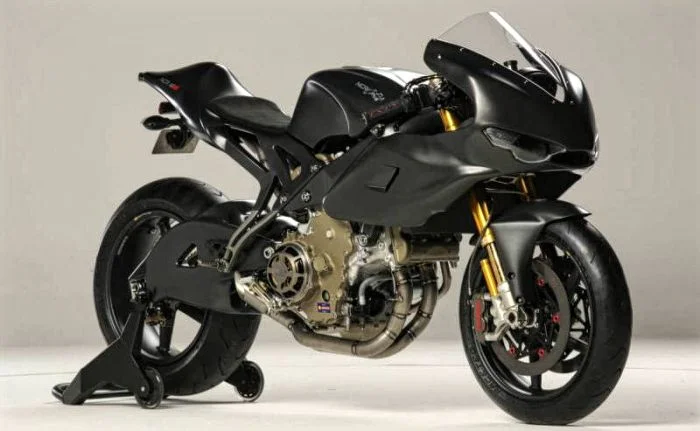 This Ducati Macchia Nera Concept was designed by Aldo Drudi and built by NCR. The bike made its first official appearance back in September 2003 during EICMA (Milan Motorcycle Show) in Milan, but the official track debut was at Misano WDW in 2004. Its unique design attracted many fans across the globe.
Titanium trellis frame, full race exhaust system made it one of the unique concept bikes ever. The Macchia Nera is powered by a Ducati Testastretta engine with 180Hp. The wheels were fitted with a MotoGP Brembo brake system with 320 mm double disks.
9. Ducati Desmosedici D16RR NCR M16: $232,500
The Ducati produced Desmosedici RR is a limited edition bike, a road-legal version of the Desmosedici MotoGP race bike. In 2004, Ducati announced at the Misano circuit, Italy, during the World Ducati Week that a low volume road replica of the Desmosedici would be available from early 2006.
Ducati made only 1,500 Desmosedici for general purchase. The Desmosedici RR (Racing Replica) was claimed to be the first true road replica of a MotoGP racing bike. The production cost of this bike is only $72,500, but after upgrading, it reaches a price of more than $200,000. Power-wise, with the Ducati 989 cc v4 desmodromic engine, it is capable of producing 200 HP. 
8. Ecosse titanium Series FE Ti XX: $300,000
Ecosse Motor Works is one of the finest motor companies that is extremely popular for making exclusive and most expensive motorcycles. The Ecosse Titanium Series FE Ti XX is one of them. It is equipped with a powerful 2.4l billet aluminum engine that produces an astonishing 225 hp.
Engulfed with spectacular titanium chassis, the FE Ti XX contains a compelling all-titanium exhaust system, custom head pipes with internal ceramic coating, custom titanium mufflers with titanium inlet cone and titanium internal baffle moto GP Öhlins suspension (forks and shock) carbon-fiber wheels, and bodywork insane dual-cam powerplant (supercharged), intercooled & fuel-injected. This is one of the fastest bikes in the world, with a speed of 250 MPH.
7. Vincent Black Lightning: $929,000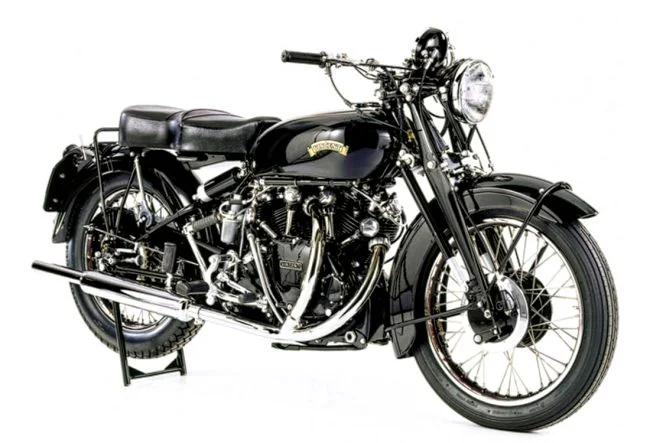 Image Courtesy: Wikimedia Commons
Vincent-HRD's Black Lightning was the fastest production motorcycle in the world between 1948 and 1952. It is also one of the rarest motorcycles, with only 31 ever built, out of which only 19 are remaining.
For weight reduction and better weight-to-power ratio, Black Lightnings were fitted with magnesium alloy and aluminum components. They are powered by a 1000 cc V-twin engine generating 70 horsepower. Moreover, it has high-strength con rods, steam idler gears, and racing carburetors.
In 2018, one of the surviving Black Lightning was sold for an astonishing $929,000 during an auction at Las Vegas. It was the highest-price paid (at an auction) for a motorcycle at that time.
6. Nehmesis Yamaha BMS Road Star: $500,000
The BMS Choppers is one of the most popular motorcycle customization outfits in the world, offering some of the wildest in-house customizations to cruisers, Choppers, and Bobbers. Its most eye-catching custom job, however, is the Nehmesis.
The motorcycle is named after Sam Nehme, the founder of Florida-based Broward Motorsports and its creative division, BMS Choppers. The Nehmesis have estimates of up to $3 million, though we probably will never be able to know its actual worth since the bike is not for sale.
On the other hand, if we were to calculate the total cost of the bike, including man-hours, custom 3D rims, and, most importantly, 24-karat gold coating on its body, it would be around $500,000 or so.
5. Dodge Tomahawk V10 Superbike: $555,000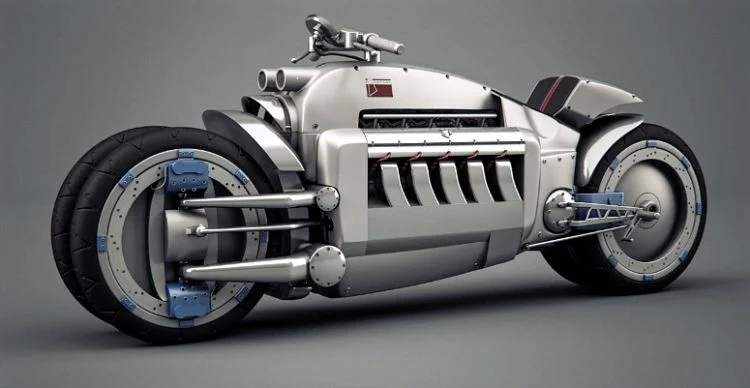 When Dodge Tomahawk was unveiled at the North American International Auto Show in 2003, it created a lot of buzz due to its disruptive design and appearance. As a concept vehicle, the Tomahawk features some impressive specs that you may never find in production motorcycles.
The Tomahawk is powered by a gigantic V-10 sports car engine (506.5 cu in), producing 500 horsepower. All four of its wheels (two in front and two in back) have independent suspension, allowing riders to perform counter-steering.
Experts and analysts from Dodge have calculated several theoretical top speeds between 300 km/h to 420 mph (680 km/h). However, no road tests have been performed at these speeds.
Since its initial release, Dodge has sold nine hand-built replicas of the Tomahawk at US$555,000.
4. AJS E95 Ultra Rare Porcupine: $675,000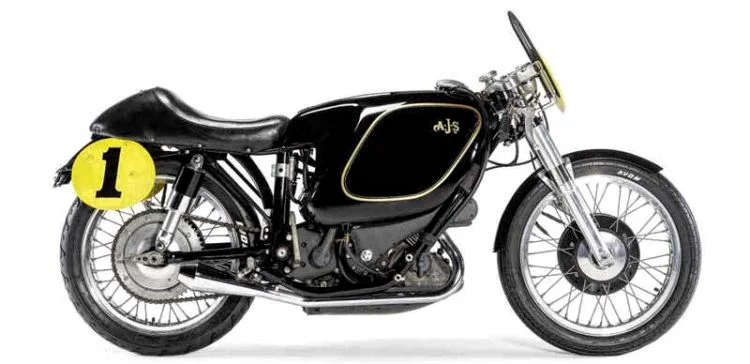 The 1954 AJS E95 Porcupine is a legendary racing bike designed and built by a defunct British motorcycle manufacturer AMC. It is also one of the rarest, as only four such motorcycles were ever produced.
In 2011, at Bonhams August sale in Carmel, California, one of the four AJS E95 Porcupine was sold for around $675,000. Built during the second World War, this rare creation was a part of the National Motorcycle Museum in Solihull for the past two decades.
The motorcycle is fitted with a 500cc inclined-engine. Its cylinders are positioned at a 45 degree angle allowing better cooling. The engine reportedly produced around 55.7 horsepower @7600 rpm.
3. Harley Davidson Cosmic Starship: $3 Million
In 2012, Harley Davidson Cosmic Starship became one of the most expensive bikes in the world after being sold for $3 million in an auction. Unlike most limited edition luxury motorcycles, which are designed from the ground-up, the Cosmic Starship is based on an earlier production model (2002 VRSC or V-Rod).
In fact, the Starship is pretty much factory-made with no modifications in place, except for the paint job. The artwork was handcrafted by famous American artist Jack Armstrong, whose paintings usually sells at $300,000 to $3 million.
The Cosmic Starship was launched in 2010, priced at $1 million. It was sold for three-times that price, in $3 million in 2012. The motorcycle is currently valued at $30-35 million.
Read: 31 of the Weird Looking Vehicles Ever Designed
2. Ecosse ES1 Superbike: $3.6 Million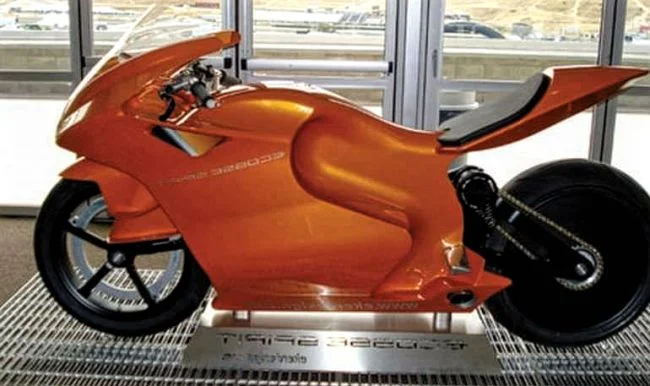 It always takes something special to be at the top, and, as far as motorcycles are concerned, Ecosse ES1 has it all to be one. For $3.6 million, you get an out-and carbon fiber body, a unique frameless chassis, and the state-of-art components.
The motorcycle is powered by an inline four cylinder engine that produces 200 plus horsepower. It has a maximum speed of 250 mph or 402 km/h. Perhaps the most important aspect of Ecosse ES1 is its weight. At 265 lbs (120 kg). ES1 is one of the lightest superbikes in the world.
Read: 15 Amazing Vehicles With Unique Designs
The front and rear suspension use torsion springs fitted on the swingarm pivots, and F1 spec dampers mounted directly between the swingarm and engine. It comes with an electronic control system for better handling.
1. Neiman Marcus Limited Edition Fighter: $11 Million
You may recognize Neiman Marcus as a high-end department store chain, but not as a motorcycle manufacturer. So, when the company decided to unveil a brand new bike, it received widespread attention from local and international media. The motorcycle was initially prized at $110,000 before setting it up for auction. However, as a result of a bidding war, the motorcycle was sold at a colossal $11 million. It remains the most expensive motor