People who are on the top of their careers never got lucky. They pushed themselves through tough times and never gave up.
You might have heard this 'if you have never failed, you have never tried anything new. The most successful people in the world have faced more failure than success. It was their failure that helped them achieved their dreams. Below, we have listed some of the most inspiring famous failures that will boost your morale.
10. Michael Jordan
Photo credit: Flickr
Failure: In high school, he got eliminated from the basketball team. After that, he went home, locked himself in his room and cried a lot.
Success Story: Now he was considered as one of the greatest players in NBA history. He said, "I have missed over 9000 shots in the whole career and lost almost 300 games. I have failed many times in my life and that is why I succeed."
9. Eminem – Marshall Bruce Mathers III
Failure: He was a school drop out and a drug addict living in poverty. In fact, there was a time when he tried to kill himself.
Success Story: For "Lose Yourself" he became the first rap artist ever to win the Academy Award. The Rolling Stone magazine ranked him one of the 100 greatest artists of all time. Now he is one of the best selling artists in the United States.
8. Steven Spielberg
Failure: Since childhood, he wanted to become a successful filmmaker. He was rejected three times by the University of Southern California.
Success Story: Some of his films including Jaws, E.T, Jurassic Park, Saving Private Ryan became the highest-grossing movies at the time. Now, he is widely considered one of the most influential filmmakers of all time. He is also ranked as one of the richest celebrities in the world.
7. Thomas Edison
Failure: During childhood, his teachers told him he will never learn anything. He conducted thousands of failed experiments during his career.
Success Story: He said "I haven't failed. I have just found 10,000 different ways that won't work". He was considered one of the greatest scientists who held more than 1,000 US patents.
6. J.K. Rowling
Photo credit: Wikimedia
Failure: She was depressed after her mother's death and divorce. When she began her book, Harry Potter, most of the publishers rejected her manuscript.
Success Story: Now she is the richest author in the world. She created the Harry Potter fantasy series which is the best-selling book series in history.
5. Oprah Winfrey
Photo credit: Wikipedia
Failure: At the age of 14 she was molested by her family member and got pregnant. She was demoted from her job as a news anchor because she wasn't fit for television.
Success Story: She is the former host of The Oprah Winfrey Show, the highest-rated program of its kind. She is one of the richest celebrities and the most influential people in the world. She has been ranked the richest African American of the 20th century and the greatest black philanthropist.
4. The Beatles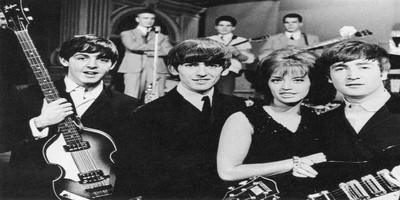 Photo credit: Wikipedia
Failure: They were rejected by Decca studio, who said that they don't like their voice and they have no future.
Success Story: The band was closed but they are the best selling band in history with estimated sales of over 600 million worldwide. Time magazine ranked them in the list of 100 most influential people of all time.
3. Steve Jobs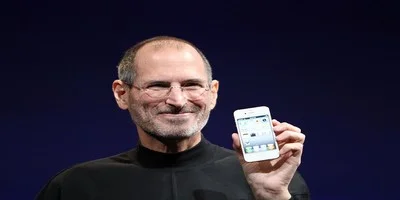 Failure: At the age of 30, he was depressed and devastated after being kicked off from the company he started, Apple.
Success Story: In 1996, Apple Inc. buys NeXT and he rejoined Apple. He was widely recognized as the most influential person in the field of computer and consumer electronics. He also co-founded the Pixar Company and became a member of the board of the Walt Disney Company.
2. Walt Disney
Photo credit: Wikipedia
Failure: He was fired from a newspaper publisher for poor imagination and for having no original ideas.
Success Story: He started his own company, The Walt Disney Company in his garage. He is widely regarded as an international icon and known for his contribution in the field of entertainment. Now it is one of the largest studios in Hollywood, having revenue of more than $60 billion every year.
1. Albert Einstein
Failure: He wasn't able to speak until he was four and his teachers said he would never learn anything in his life.
Read: 12 Unknown Facts About Albert Einstein
Success Story: He discovered general relativity and special relativity theorem and many other scientific works. He won the Nobel Prize in Physics in 1921. He was also known as the Time person of the 20th century. In fact, he is known as the greatest physicist after Sir Isaac Newton.