For students, career is much important than anything else, and this is the era where you can find many students bundling themselves into libraries, opening their notes to inspect the preparation for the dreaded exams.
Thoughts such as how to get in one of the best institutes for a bright future and how to prepare for their entrance exams create a storm in the student's mind.
Most of the job seekers feel the same kind of pressure while preparing for the interview. Of course, the path of getting selected is not simple, but to increase your knowledge we have gathered some of the toughest entrance exams and interviews all around the world.
18. Mensa
Mensa is the oldest and largest high IQ society in the world. To enter this nonprofit organization you will need to have one thing – intelligence within the top two percent of the world's population, in other words, an IQ of 132 on the Stanford-Binet scale.
The best thing about Mensa is there is no age bar; people can take the test at any age. The main aim of the organization is to foster human intelligence for the benefit of humanity, encourage research and provide a stimulating intellectual and social environment for its members.
17. LNAT
National admission test for law (LNAT) is an entrance test for law universities in the United Kingdom. It was established at the leading urgency of Oxford University as a solution to the problem that many schools while trying to select from an increasingly competitive pool with similar high A-levels. There are 9 law universities that take admission through LNAT, conducted at hundred of test centers worldwide.
The candidate is given 2 hours 15 minutes to complete an essay and 42 multiple-choice questions aimed at logical reasoning and reading comprehension. Most of the questions are open-ended topics about student-related issues and other familiar subject matter. The essays are individually marked by checkers at the respective universities.
16. GRE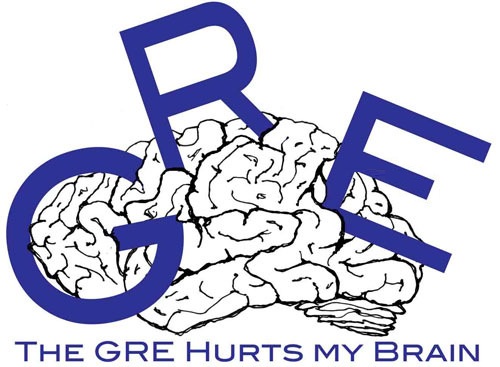 The Graduate Record Examination (GRE) is a common exam for seeking a seat in all English speaking countries, especially American Graduate Schools. It's a standardized exam created and administered by the ETS (Educational Testing Service) in 1949. The cost to appear in a test is $205 US dollars, although ETS provides financial help to applicants who prove economic hardship. Over 655,000 candidates appeared in 2018.
The exam measures your quantitative and verbal reasoning, analytical writing and critical thinking skills. The exam is adaptive on a section-by-section basis, which means performance on the first section determines the difficulty of the second section presented. The duration of the exam is 3 hours 45 minutes, including 1-minute break after first and second section, and a 10-minute break after the third section.
15. College Scholastic Ability Test
Image credit: CNBC
College Scholastic Ability Test (or CSAT) is a standardized test accepted by South Korean universities. It plays an important role in education in South Korea. It was made official in 1994 and managed by the Korea Institute of Curriculum and Evaluation. The exam is praised for its meritocratic factor, efficiency and high international results.
CSAT is often described as "the chance to make or break one's career". About 20% of student re-apply for the exam. It is usually conducted in November and on the exam day, stock markets open late, government employees are allowed to be late so that they don't cause traffic jams. Even, airplanes are grounded so the noise does not disturb the students.
14. Google
Nowadays, Google isn't hiring the stereotypical, hoody-wearing programmers with massive intellects. They tend to hire people with emotional intelligence who can work as a team.
To get into Google, you must be able to process on the fly, make decisions regarding the problems you have never seen before, and you should be able to stand up and get your voice heard in a productive way.
And of course, computer algorithms and programming languages are the most important skills on which you will be judged. There is no hard and fast rule how long will be the interview process. However, this is not as simple as it sounds: only 1% of applicants get hired.
Read: 20 Greatest Computer Programmers Of All Time
13. Nvidia
Nvidia develops Graphics Processing Units for the gaming market as well as chip units for mobile computing. According to Glassdoor, it is one of the top 25 companies that give the toughest job interviews.
Getting selected is a two-phase process. The first one is a written test that covers topics like finite state machines, pipelining, cache organization, digital CMOS design, and C programming concepts. The next phase is a technical interview.
Rather than seeing the educational background, the company focuses on candidates' technical knowledge and programming skills. In particular, a lot of emphases is made on basic assembly language problems (based on any microprocessor).
12. CAT
The Common Admission Test (CAT) is conducted every year by the Indian Institute of Management (IIM) for selecting students for their business administration programs. Before 2009, it was a paper-based test conducted on a single day for all candidates. In May 2009, it was announced that CAT would be a computer-based test starting from 2009 and students can choose their own exam date every November.
CAT is a 3-hour exam that tests your quantitative ability, reading comprehension, data interpretation, verbal ability, and logical reasoning. Every year, more than 200,000 students apply for CAT exam and only 1500 get admission in IIMs.
11. GATE
GATE stands for Graduate Aptitude Test in Engineering, conducted by Indian Institute of Technology every year for admissions in post-graduate education programs. The GATE score is also used by different public sector undertakings for recruiting graduate engineers in entry-level positions.
The exam is designed to test a comprehensive understanding of several undergraduate subjects in engineering and science. It's a 3-hour exam that contains 65 question worth a maximum of 100 marks. From 2014 onward, all papers are computer-based. More than one million students apply every year, out of which only 2000 get admission in top colleges or public sectors.
10. NASA Astronaut Candidate Program
The NASA accepts applications for the position of astronaut candidate on an as-needed basis. Even if you are a topper of the university who have attended plenty of space camps, you have to wait for NASA to call you.
What do you need to have? At least 3 years of related, progressively responsible, professional experience or minimum 1,000 pilot-in-command times in jet aircraft. This is a week-long process of personal interviews and medical screening. The orientation is required for both civilian and military candidates under final consideration. Once selected, the complete background investigation is performed.
Read: 30 Amazing NASA Inventions That We Use In Our Daily Life
9. LSAT
The LSAT (stands for Law School Admission Test) is an integral part of the law school admission process in the United States, Canada, Australia and a growing number of other countries. It was started back in 1948, and the current form of the exam hasn't been changed since 1991.
The LSAT is designed to measure 3 skills – reading comprehension, logical and analytical reasoning. The exam consists of a total of six sections: four multiple-choice sections, one writing and one experimental section. It is conducted four times a year, however, a candidate is allowed to appear not more than 3 times within a two year period.
8. UPSC
India's central agency Union Public Service Commission is responsible for conducting various exams for many government jobs. It conducts the Indian Forest Service Examination, Civil Services Examination, Engineering Services Examination, National Defence Academy Examination, Combined Medical Services Examination, etc.
Most of the exams fall under UPSC and they all test verbal and logical reasoning. Initially, there is a preliminary phase where candidates face objective questions, then there is the main phase where they appear for subjective questions, and then selected ones are called for an interview process. The success rate is flimsy 0.1 – 0.3 %.
7. USMLE Series
USMLE stands for the United States Medical Licensing Examination sponsored by the National Board of Medical Examiners and the Federation of State Medical Boards. Physicians with M.D degree need to pass this exam in order to practice medicine in the US.
The exam is divided into 3 part process that tests fundamental patient-centered skills, ability to apply knowledge, concepts, and principle that are important in health and disease. Step 3 is the most difficult phase. It's a 16-hour exam divided over 2 days, tests on each day should be completed within 8 hours. There are total 454 multiple choice questions (256 on the first day and 198 on the second) and candidates get maximum 1 hour of break each day.
Read: 12 Best Hospitals In The World
6. Gaokao
Image credit: BBC
Gaokao is the National Higher Education Entrance Examination held in China. The exam is essential to get into almost all higher education institute at the undergraduate level. It is conducted annually and since 2001, the age restriction to appear in this exam has been lifted. However, most students appear in the exam during the last year of high school.
The exam duration is 9 hours and it is conducted over a period of 2 days. Mathematics, English and Chinese literature are compulsory for all students. Only 0.2% of students get into the top five colleges of the country.
In order to maximize results, students put their extreme effort. In fact, some female students take medicines to delay their menstrual cycle. In 2007, one family hid the death of a girl's father for two months, so she can focus on her exam.
5. IIT-JEE
The Indian Institute of Technology Joint Entrance Examination was first conducted in 1960. It's an objective pattern exam that candidates usually take after completing high school to take admission in one of the top engineering colleges in India. IIT-JEE is regarded internationally as the most challenging engineering admission test.
In 2013, IIT test is replaced by two-phase exam: phase one is JEE Mains and phase two is JEE Advanced. Candidates selected in JEE Mains are eligible to appear in JEE Advanced. Out of every 1,300,000 students, only a handful of 20,000 gets selected every year, and this makes it one of the toughest exams in the world.
Read: 12 Youngest Nobel Prize Winners In The World
4. McKinsey & Company
McKinsey & Company is a management consulting firm that conducts quantitative and qualitative analysis in order to evaluate management decisions across worldwide private and public sectors. The firm is known for its extremely difficult hiring process.
To get into McKinsey, you need to face an interview, which is all about your skills and experience. The selected candidates are asked to give a one-hour online exam, which is designed to test their verbal and mathematical reasoning. The next phase is Experience Interview, where they are asked about past experiences, accomplishments, and challenges faced in the career. The last phase is Case Interview in which the firm tests their problem-solving skills by discussing real McKinsey business problems.
3. Master Sommelier Diploma Examination
Image source: mastersommeliers.org
The Court of Master Sommeliers is an organization established in 1977. Their aim is to encourage improved standards of beverage service, special wine, and food pairing in restaurants and hotels.
The first Master Sommelier exam was held in the UK in 1969, and since then fewer than 250 candidates have been selected. You cannot even guess how selective authorities could get while hiring candidates.
The exam is divided into three processes – theory, service and practical testing. The last process is the toughest one. It is scored on the candidate's verbal abilities to clearly identify and accurately describe six different wines. They even have to identify the grape varieties and country of origin.
2. All Souls Prize Fellowship Exam
Oxford University's All Souls College seeks to elect Prize Fellows every year. The college selects only two from the field of fifty or more candidates. And what you get once you pass the exam? You become a full-time, salaried Oxford Fellow, which lasts for 7 years (cannot be renewed).
Until 2010, students were required to write a long essay about one word given in the paper, for example, Hope, Miracles, Novelty. Now, the exam has four papers, three hours each. One needs to have factual knowledge as well as an imaginative mind to clear the exam.
1. CA
The Chartered Accountancy Exam is conducted in India, designed to combine theoretical study with practical training. A candidate can apply for membership after passing all three levels of examinations conducted by Institute of Chartered Accountants of India and completing three years of practical training.
Read: 16 Famous and Greatest Mathematicians
The first level is a Common Proficiency Test that covers four basic subjects – Mercantile laws, fundamentals of Accounting, Economics, and Quantitative aptitude. The second level is the Integrated Professional Competence Course that contains seven subjects, split into groups of four and three. The last level is the CA final examination where all blood, sweat, and tears merge during the last six months. This phase has 2 groups of four subjects, which includes financial reporting, advanced management accounting, information systems control, direct and indirect tax laws.