Intel (short for "integrated electronics") is one of the largest semiconductor chip manufacturers by revenue. It was founded in 1968 by Robert Noyce, a physicist and co-inventor of the integrated circuit, and Gordon Earle Moore, a chemist.
Since its inception, Intel has pioneered several technologies and achieved many major milestones.
In 1971, the company invented the world's first microprocessor, the Intel 4004. It had 2,300 transistors that could work together to perform 60,000 operations per second.
In 1985, it developed the first processor to support virtual memory, the Intel 386 processor. It became the basis for most of the early Windows-based personal computers.
In 1993, Intel introduced the Pentium processor, one of the most successful microprocessors in history. By the mid-1990s, Intel became the dominant supplier of PC microprocessors.
In 2006, the company unveiled the Intel Core microarchitecture, which ultimately became the foundation for many of its upcoming processors.
In 2017, it developed the Intel Optane memory system that combines high-speed storage with low-latency memory to enhance system performance.
In 2021, Intel announced Foundry Services to offer manufacturing services to external customers. They marked a significant shift for the company as they were expanding their business beyond designing and developing their own chips.
With the advent of cloud computing and artificial intelligence, the demand for different types of processors has increased substantially. Intel now operates in an area where many players compete for market share.
Below, we have listed the top Intel competitors that have disrupted the conventional computing market and developed a whole new technology to advance the semiconductor industry.
Many of these organizations have formed strategic partnerships with other tech firms, which has enabled them to leverage their strengths and compete more efficiently against Intel.
9. Microchip Technology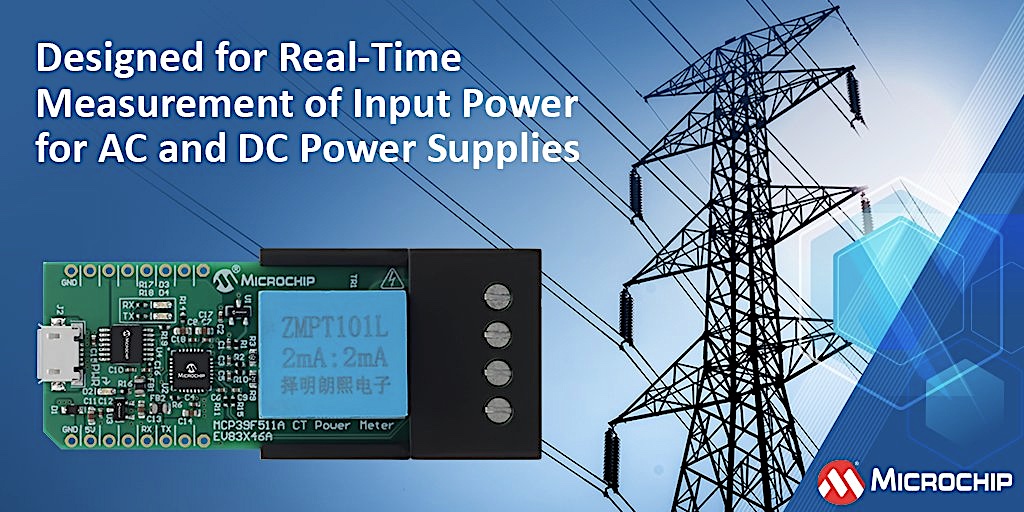 Founded in 1989
Headquarters: Arizona, United States
Annual Revenue: $8 billion+
Employees: 19,500+
Microchip Technology Inc. designs and manufactures a broad range of semiconductor products, from microcontrollers and microprocessors to analog and mixed-signal integrated circuits.
It also offers tools and software platforms to support the design and development of its microcontrollers. This makes it easier for programmers and engineers to create innovative solutions using Microchip's services.
Key Products
8-bit, 16-bit, 32-bit microcontrollers
32-bit microprocessors
Analog and mixed-signal ICs
Wireless and RF devices
USB controllers
Display drivers
Ethernet solutions
Microchip Technology is one of the early pioneers who developed and commercialized microcontrollers. In 1993, the company introduced its first microcontroller, PIC16C54, which became a popular choice for embedded systems due to its affordability and simplicity.
In 2000. the company announced the PIC32 series, entering the 32-bit microcontroller market. Almost a decade later, it introduced the PIC24F family, the first 16-bit microcontroller to feature an integrated USB system.
In 2016, Microchip acquired Atmel Corporation, expanding its product portfolio and strengthening its position in the microcontroller market.
As of today, Microchip Technology serves more than 120,000 customers across the automotive, aerospace, defense, industrial, communications, and computing markets.
8. Micron Technology
Founded in 1978
Headquarters: Idaho, United States
Annual Revenue: $23 billion+
Employees: 48,000+
Micron Technology is known for its innovation and high-performance memory technologies. It is one of the largest manufacturers of DRAM chips and NAND flash memories that are extensively used in many electronic devices like smartphones, computers, SSDs, and data centers.
Key Products
DRAM modules
NAND and NOR flash
Memory Cards and SSDs
Heterogeneous-memory storage engine
All these products enable fast and reliable data storage, retrieval, and processing in electronic devices.
In 2019, the company introduced the first microSD card with a storage capacity of 1 terabyte. In 2020, Micron Technology, in collaboration with NVIDIA, developed the world's fastest discrete graphics memory solution.
In late 2020, they unveiled a new 176-layer 3D NAND chip, offering low read and write latency and is slated to be used in the manufacturing of next-generation SSDs.
Besides core memory and storage solutions, the company also invests in R&D to explore emerging fields like autonomous vehicles and artificial intelligence.
They have manufacturing facilities in several countries, including the United States, Taiwan, China, and Singapore. In 2022, they announced they would invest $15 billion in a new facility in Idaho and $100 billion in a new factory in New York.
7. Broadcom
Founded in 1961
Headquarters: California, United States
Annual Revenue: $34 billion+
Employees: 20,000+
Broadcom Inc. designs and develops a range of semiconductor and infrastructure software solutions. Its products offering serve the storage, wireless, networking, data center, and industrial markets.
More specifically, its semiconductor portfolio includes cable modems, switches and routers, Ethernet NICs, HDD/SSD controllers, Ethernet NICs, ASIC, fiber optic solutions, and wireless connectivity solutions. Its infrastructure software portfolio includes large-scale solutions for developing and managing complex digital environments.
About 78% of the company's revenue comes from semiconductor-based products, and 22% comes from infrastructure software tools and services.
Key Products
Storage adapters, controllers, and ICs
PCIe switches and bridges
Wireless LAN infrastructure
Touch controller ASICs
Embedded and networking processors
Motion control encoders and optical sensors
In 2021, the company unveiled the world's lowest-power L1/L5 GNSS receiver for mobile and wearable applications. It also developed the world's first 64G Fiber Channel Emulex host bus adapters.
In 2023, they released the industry's first 5nm 100G/lane Optical PAM-4 DSP PHY with integrated TIA and laser driver. One of their latest products is BCM88890, a series of high-bandwidth network routing components designed to meet the needs of next-generation artificial intelligence/machine learning routed networks.
The company is also known for its large patent portfolio. It holds more than 45,300 patents worldwide, covering a broad range of technologies.
6. International Business Machines (IBM)
IBM quantum processor architecture
Founded in 1911
Headquarters: New York, United States
Annual Revenue: $60.5 billion+
Employees: 288,000+
IBM has a long-standing history in the semiconductor industry, particularly in manufacturing and R&D of advanced microprocessors and integrated circuits.
One of its notable contributions in this field is the invention of the world's first practical silicon transistor in 1952. Over the years, IBM continued to innovate in the semiconductor field. In the 1960s and 1970s, it developed several mainframe computers with state-of-the-art microprocessors.
These inventions led to advancements such as the integration of millions of transistors on a single chip.
In the late 1980s, IBM developed Power microprocessors for supercomputers and servers. A series of these processors were also used in gaming consoles, including PlayStation 3, Nintendo's WiiU, and Xbox 360.
IBM has developed Secure Blue, an encryption hardware that can be built into a microprocessor. In 2014, they introduced TrueNorth, a neuromorphic CMOS integrated circuit with 4096 cores.
In the past few years, the company has shifted its focus to quantum computing. They have developed several quantum processors and software tools, such as Qiskit, for quantum programming, simulation, and optimization.
In 2022, IBM announced Osprey, a new 433-qubit processor. It brings us a step closer to the point where quantum computers will be used to solve complex problems well beyond the capabilities of any classical computer.
Moreover, IBM is the world's largest industrial research organization, with 19 research facilities across 12 countries. It has held a record for most annual US patents obtained by a company for 29 consecutive years (from 1993 to 2021).
5. Samsung
Founded in 1969
Headquarters: Suwon, South Korea
Annual Revenue: $233 billion+
Employees: 265,000+
While Samsung is primarily known as a consumer electronics company, it is also a major player in the semiconductor industry. The company started manufacturing memory chips in the 1970s, and now it operates advanced semiconductors facilities, including fabrication plants, worldwide.
It also invests billions of dollars in R&D to advance semiconductor technology. This includes studying manufacturing processes, chip designs, new materials, power efficiency, and the overall functionality of semiconductors.
Key Products
DRAM
NAND flash memory
Application processors
System-on-Chips
Image Sensors
Display Driver ICs
Samsung competes with Intel in two fields: memory chips and logic chips. It is one of the leading manufacturers of DRAM, which is commonly used in servers, computers, and temporary data storage devices. It also produces NAND flash memory on a large scale, which is used in SSDs, smartphones, and tablets.
Intel, on the other hand, dominates the microprocessor market. It has also expanded its presence in the memory market by acquiring Micron's 3D XPoint memory technology. Using this technology, Intel has developed Optane Memory which offers non-volatile and high-speed memory solutions for caching and data storage.
Samsung also manufactures logic chips like application processors and SoCs that power smartphones, tablets, and many other small computing devices. Their Exynos line of processors, for example, competes with Intel's mobile processors like Intel Atom and Core series.
Although both companies compete in certain segments, they also have areas of collaboration. For instance, Samsung is a foundry partner for Intel — it produces some of Intel's microprocessors using its advanced semiconductor manufacturing techniques.
4. Qualcomm
Founded in 1985
Headquarters: California, United States
Annual Revenue: $41 billion+
Employees: 51,000+
Qualcomm has played a significant role in developing and commercializing advanced wireless technologies. It designs and manufactures SoC products for smartphones, laptops, tablets, IoT devices, and automotive systems.
Qualcomm's vast product catalog includes mobile processors, modems, 4G and 5G connectivity solutions, as well as optimized software platforms that help developers build premium wireless products and applications.
Their Snapdragon X55 and Snapdragon X60 have been widely used in 5G devices. To date, they have shipped more than 2.3 billion 5G chipsets.
The company also possesses a large patent portfolio, particularly in mobile and wireless communication technologies. It has more than 263,700 patents, of which 62% are active. Most of them are filed in the United States, followed by Europe and China.
Key Products
Snapdragon SoCs
Snapdragon modems
Hexagon digital signal processor
RF front-end solutions for wireless communication
Qualcomm's Snapdragon SoCs are quite popular in the mobile industry. Snapdragon processors integrate various components onto a single chip, including CPU, GPU, AI engine, and modem.
These processors are known for their performance, energy efficiency, and feature-rich capabilities. They enable fast app launches, seamless multitasking, and immersive gaming experiences, contributing to an excellent user experience.
Qualcomm continually improves its Snapdragon lineup, introducing new iterations with improved performance, enhanced graphics, and better power consumption.
The company is also actively involved in shaping the future of the automotive industry. Its automotive-grade chipsets feature real-time traffic information, in-car infotainment systems, connectivity to mobile devices, and enable seamless integration of vehicles with the internet.
Qualcomm chipsets also enable computer vision, sensor fusion, and machine learning capabilities for self-driving vehicles. They help vehicles perceive their surroundings, communicate with nearby vehicles, and make smart decisions in real-time.
3. Nvidia
Founded in 1993
Headquarters: California, United States
Annual Revenue: $26.9 billion+
Employees: 26,000+
Nvidia designs and manufactures GPUs and SoCs for various industries, including AI, gaming, automotive sectors, and data centers.
Its GPUs are at the heart of its success. Initially, GPUs were used for gaming, but their capabilities were quickly recognized in other sectors, especially those requiring computation-intensive tasks.
Today, Nvidia GPUs are widely used in deep learning, accelerated analytics, engineering and construction, robotics, and professional applications. The company has created an API called CUDA that allows developers to speed up computing applications by harnessing the power of GPU cores.
Nvidia has also developed high-performance GPUs specifically for data centers. For example, the A100 Tensor Core GPU features 2 TB/s memory bandwidth to run the largest datasets and models.
Key Products
GeForce RTX graphics cards
Titan RTX
Quadro and Jetson Series
DGX Systems
Deep Learning Accelerators
While both Intel and Nvidia develop products targeting the gaming industry, Nvidia has established itself as a leader in high-performance GPUs. Its GeForce series is known for delivering exceptional graphics performance and realistic gaming experiences.
Intel, on the other hand, is more focused on integrated graphics solutions.
The competition between both companies has intensified in the past few years as both have expanded their products and services into each other's domains. The dynamics between the two continue to evolve as they strive to launch new semiconductor products and cater to the demand of the ever-changing data-centric and PC-centric market.
2. Taiwan Semiconductor Manufacturing Company (TSMC)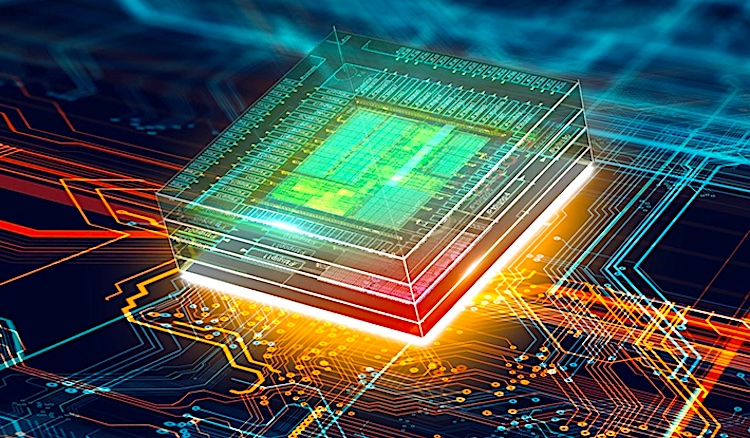 Founded in 1987
Headquarters: Hsinchu Science Park, Taiwan
Annual Revenue: $76.6 billion+
Employees: 73,000+
TSMC is the largest semiconductor foundry in the world, specializing in the manufacturing of microprocessors and advanced integrated circuits. It operates on a pure-play business model, which means it focuses only on producing semiconductors for other businesses.
Unlike conventional semiconductor corporations that design and develop their own chips, TSMC offers comprehensive manufacturing services (allowing other semiconductor companies to outsource the manufacturing of their chips to TSMC). These services cover wafer fabrication, assembly testing, and packaging.
TSMC has been at the forefront of MOSFET technology nodes, including 3nm, 5nm, and 7nm. In fact, it was the first foundry to market 5nm and 7nm production capabilities, and the first to commercialize Extreme ultraviolet lithography at a large scale.
The company is famous for its N7+ technology, which allows the implementation of more acute circuits on the silicon — it offers up to 20% higher transistor density and a 10% reduction in power consumption than previous technology.
Overall, TSMC's manufacturing technologies cater to a range of semiconductors, including memory chips, application processors, graphic processors, and other custom designs. Their major customers include AMD, ARM, Broadcom, MediaTek, Nvidia, Qualcomm, Apple, and UNISOC.
In 2022, the company served 532 customers and produced 12,698 products for various end markets, including smartphones, automotive, high-performance computing, and digital consumer electronics.
1. Advanced Micro Devices (AMD)
Founded in 1969
Headquarters: California, United States
Annual Revenue: $23 billion+
Employees: 25,000+
AMD is one of the leading manufacturers of CPUs, GPUs, and other semiconductor components for computing, gaming, and data center markets. AMD and Intel are two major competitors in the CPU market. Their microprocessors are often compared in terms of performance, energy efficiency, and pricing.
While Intel has dominated the CPU market for decades, AMD has gained significant market share in recent years with its Ryzen processors, offering competitive performance at lower costs.
Key Products
Ryzen desktop and mobile processors
Radeon RX Graphics Cards
Ryzen Threadripper Processors
Radeon RX Graphics Cards
AMD developed the x86-64 architecture that extends the x86 instruction set with 64-bit capabilities. It is now widely used in personal computers and server processors.
In 2017, AMD introduced Zen microarchitecture, marking a substantial leap in CPU performance and power efficiency. Processors based on this architecture, like Ryzen and EPYC, have been well-received for their impressive performance against Intel's products.
EPYC server processors, in particular, have captured over 10% of the x86 server CPU market share. Ryzen processors have also experienced steady growth in the consumer desktop CPU market since their inception.
As of 2022, 62.8 percent of CPU tests recorded were from Intel processors, while 35.2% were AMD processors.
AMD has also established partnerships with major gaming console manufacturers, including Microsoft and Sony, solidifying its presence in the gaming industry. It develops custom chips for PlayStation 5 and Xbox Series X/S consoles to offer features like high frame rates, 4k gaming, and enhanced graphics fidelity.
Other Major Competitors
10. Texas Instruments
Founded in 1930
Headquarters: Texas, United States
Annual Revenue: $19.5 billion+
Employees: 33,000+
Texas Instruments is one of the top 10 semiconductor companies in the world based on sales volumes. It focuses on developing embedded processors and analog chips, which account for over 80% of its revenue.
The company manufactures microcontrollers, wireless communication chips, power management chips, and analog and digital signal processors. It also develops digital light processing technology and education technology, such as digital micromirror devices and graphing calculators:
Overall, it has a large portfolio of ~80,000 products, covering various fields, from efficient power management and sensing to core control and processing of electronic systems. It currently operates 12 semiconductor manufacturing facilities, 7 assembly and test factories, and multiple bump and probe facilities.
Did you know?
In 2000, two scientists associated with Texas Instruments, Jack Kilby and Alan Jay Heeger, were awarded the Nobel Prize in Physics and Chemistry, respectively.
Jack Kilby was awarded for his contribution to the development of the integrated circuit in 1958, and Alan Heeger for pioneering work on conducting polymers that have applications in various electronic devices like solar cells and LEDs.
11. SK Hynix
Founded in 1949
Headquarters: Icheon, South Korea
Annual Revenue: $34.4 billion+
Employees: 36,000+
SK Hynix manufactures DRAM, NAND flash, and CMOS image sensors. It's the world's third-largest semiconductor company and second-largest memory chipmaker (after Samsung).
Its major customers include Apple, Dell, Asus, Microsoft, HP, and MSI. The company also produces memory chips for personal digital assistants, hard disk drives, networking devices, cellular phones, set-top boxes, and DVD players.
In 2022, Hynix purchased Intel's NAND business for $9 billion. The purchased entity was organized into a new firm, Solidigm, fully owned by SK Hynix.
Did you know?
SK Hynix was originally founded as Gukdo Construction in 1949. More than three decades later, it was renamed Hyundai Electronics Industries.
In 1999, the memory division of Hyundai Electronics and LG Semicon merged to form SK Hynix, one of the world's largest memory semiconductor corporations.
12. Marvell Technology
Founded in 1995
Headquarters: California, United States
Annual Revenue: $5.92 billion+
Employees: 7,400+
Marvell Technology specializes in developing storage, networking, and connectivity solutions.
Storage Solutions

include SSD controllers, storage processors, and RAID solutions.

Networking Solutions

include Ethernet switches, network processors, PHY transceivers, and secure gateway solutions.

Connectivity Solutions

include Bluetooth, WiFi, and NFC technologies.
The company uses advanced manufacturing technologies, including 5nm, 7nm, and 16nm FinFET processes, to develop integrated circuits. These processes enable higher performance, higher power efficiency, and increased integration of functionality on a single chip.
As for industry presence, Intel has a strong presence across consumer electronics, data centers, and automatic sectors — it's the major supplier of microprocessors for PCs and servers. Marvell also serves a broad market, but it is more focused on storage and networking solutions — it targets enterprise, cloud, and consumer applications.
Did you know?
Marvell Technology holds more than 16340 patents globally, of which more than 62% are active. The maximum number of patents are filed in the United States, followed by China and European Countries.
13. Apple
As a consumer electronics company, Apple's influence extends beyond semiconductors — it designs its own custom chips called Apple Silicon. These chips are used in Apple's own products, including iPhones, iPads, and Macs.
Since it designs its own custom processors based on ARM architecture, it can integrate hardware and software more tightly, enhancing performance and energy efficiency.
However, the company doesn't manufacture semiconductors. They outsource this process to foundries like TSMC.
Apple's entry into the semiconductor design has disrupted the computer and mobile markets, exhibiting the potential for vertically integrated solutions. Their customized microprocessors have been praised for their superior performance and power efficiency.
Did you know?
Apple has used in-house semiconductors for its smartphones and tablets but had been selling Intel-powered computers for 15 years. In 2020, the company announced it would break its partnership with Intel on its Mac machines.
Apple's shift to its own custom-designed M1 processors has been beneficial in terms of performance, efficiency, and reduced dependence on external suppliers. In April 2021, CEO Tim Cook revealed that the M1 chip helped fuel the 70.1% growth in Mac revenue.
More to Know
Is Intel lagging behind?
While Intel has faced some challenges in recent years, it would be inaccurate to say that the company is lagging behind in all fields. It still holds a substantial market share of the microprocessor industry and has a strong brand and reputation for developing high-quality chips.
Intel's major competitors, like AMD and Qualcomm, have been able to capture market share by developing processors that are specifically tailored to the needs of niche markets, such as data centers, gaming, and mobile devices.
Moreover, Intel has faced delays in transitioning to more advanced chip manufacturing processes. This has affected the company's ability to deliver next-generation processors.
Intel is currently heavily investing in new technologies like AI and 5G that could open new avenues for growth in the future.
What are some of the emerging technologies and trends in the semiconductor industry that are driving competition?
Following are the key technologies and trends currently shipping the competition in the semiconductor industry:
Artificial Intelligence and Machine Learning

: Increasing demands in AI and ML apps have forced companies to develop specialized hardware accelerators.

Internet of Things

: The proliferation of IoT devices, from home devices to industrial sensors, has forced companies to focus on low-power, high-performance semiconductor solutions.

Advanced Chip Manufacturing Processes

: Technologies like 3D chip stacking and Extreme Ultraviolet Lithography enable higher transistor densities, enhanced performance, and reduced power consumption in semiconductor devices.

Edge Computing

: Manufacturers are working on specialized semiconductors that can process data and perform complex computations at the edge of the network, closer to the data source.

Quantum computing

: Most semiconductor giants are exploring quantum technologies and developing quantum chip prototypes to position themselves as leaders in this emerging field.

Security and Privacy

: Companies are incorporating advanced security systems right into their processors, such as hardware encryption, secure enclaves, and tamper-resistant modules.
Read: 11 Quantum Processors That Feature New Computing Paradigm
Semiconductor Market Size
According to the Fortune Business Insights report, the global semiconductor market is expected to reach $1.38 trillion by 2029, growing at a CAGR of 12.2% from 2023 to 2029.
The key factors behind this growth include the increasing demand for electronic devices and the development of technologies like AI, VR, and 5G networks. Other growth-promoting technical developments include IoT-enabled silicon-based sensors used in the electronics and automobile industry.
The market is expected to be further fueled by additional factors, such as the expansion of cloud computing and big data analytics, the rising trend of device miniaturization, and significant R&D efforts.
Read More
What Is Quantum Financial System? [A Simple Overview]
13 Best Datadog Competitors and Alternatives