A website goes through hundreds of changes, especially if it is 1 to 2 years old. No matter what is going on back-end, a good webmaster never delivers a bad user experience. If you are about to launch a website or implement big changes to the existing one, then this collection is gonna help you a lot.
Returning 404 error isn't a good idea and it also degrades your brand value. While in the maintenance mode, why not use a good looking page instead of displaying a text note. The things have become pretty easy today. You don't need to be a developer or web designer to trigger small changes. There are plenty of tools available out there to serve you. And in this situation, you just need an attractive single page template that can efficiently and truly convey your apologies for the inconvenience, pretty nicely. In fact, by doing this, you can collect the user's email address so that you can notify them as soon as your website goes online. Today, we are presenting some amazing templates that you can use for under construction and coming soon websites.
Most of them have a few common features like multiple colors, fonts, fully responsive, jQuery countdown, custom about us page, cross browser compatibility and more. The list includes both free and premium templates. Select according to your needs.
Free Templates
The HTML+CSS "Coming soon" template designed to serve as a placeholder webpage that you can use while your website is under progress.
It is light and easy to use template, built on Bootstrap 3. The main focus behind this template was usability and customization.
It's a responsive jQuery countdown ticker and scrollspy that initiates CSS fading effects on scroll.
38. Empty Wallet
It's a free to use template which requires a bit of HTML knowledge to customize.
Dark is a free web and mobile template designed in HTML, CSS and jQuery (timer).
36. Glacier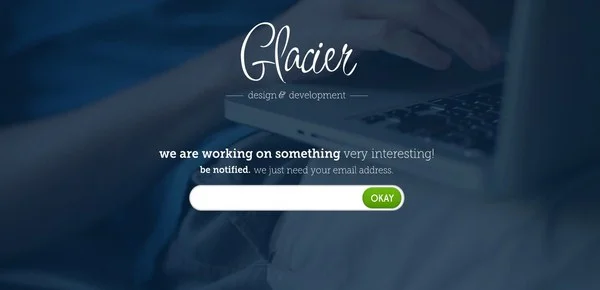 Glacier is a simple and lightweight template packed with translucent backgrounds.
35. Blue
Blue market is modern, fully responsive and lightweight template, works on all browsers.
It's a responsive design compatible with all browsers, tablets and mobiles.
33. Gossipizza
If you are going to start an online service of your food place, Gossipizza will be a better option.
A simple coming soon page release Under Creative Commons Attribution 3.0 License.
It's a maintenance mode plugin that allows you to login as WordPress admin and provides a beautiful interface to your visitors.
30. Recycle
Recycle is a lightweight template with gradient effect.
29. Wassup Weather
Prefer this if your website is related to news or weather information.
Counter is free template built on Bootstrap 3. It uses revolution slider to showcase images at the background and timer is powered by JavaScript.
27. PaperLaunch
PaperLaunch lets you get in touch with your future clients and redirect the visitors on social pages.
26. Launcher
Let your visitors know the estimated time remaining in launching the site, in supersonic style.
25. Trendy Divaa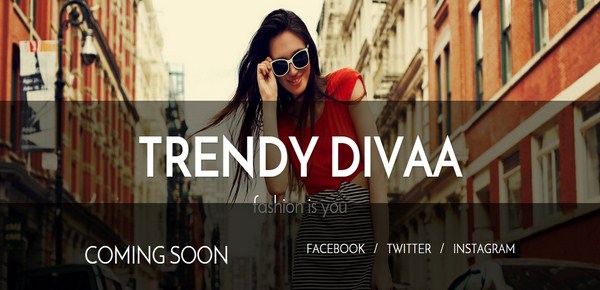 Trendy is fully responsive and perfect for fashion or clothing websites.
Alissa is built with Bootstrap that lets you begin creating your email list before the launch.
23. Time's a Wastin
Show the remaining estimated time in classic analog style.
Zoon is clean, simple, fully responsive template for desktop and mobile, built in CSS3 and HTML5.
Premium Templates
21. TickTock – $25
TickTock is clean, minimal, responsive and easy to use template built on bootstrap 3. It is packed with 400+ font awesome icons, Google web fonts, PHP contact form and more.
20. Coming Soon – Mini-site – $25
It is built with bootstrap and has some nice and unique features including different background pattern, custom colors and map locations.
19. Pendulum – $6
It's an HTML coming soon template with flat and minimal design. It consists of cool working pendulum, PHP contact form, subscribe feature and 2 different background style.
18. Hulio – $6
Hulio is creative, responsive and easy to customize template with numerous features including Google web fonts, social icons, fullscreen backgrounds, integrated mailchimp and retina ready icons.
17. Diyar – $6
Diyar is creative and fully responsive multipurpose template with unlimited background image, gradient and color. Furthermore, it supports arrow key, font icons and PHP/Ajax form.
You can use this theme as landing or coming soon page. The template is easy to customize and filled with contact form, retina ready icons, 6 layout options, subscription form and much more.
15. CVBE – $10
CVBE is coming soon music landing page based on Bootstrap. It features mockup sliders, 5 coming soon pages, contact and subscription forms.
14. Bravodo – $12
Bravodo is built on bootstrap and comes in a fully image slideshow background. Moreover, the theme uses JavaScript timer and has various animated components with smooth transition effect.
Glamorous is modern, responsive, professional HTML5 "coming soon" theme built on Bootstrap 3. It is packed with 470+ font icons, unlimited color option, Google map, Ajax contact form and more.
12. Catapult – $6
Catapult is a modern template suitable for any company or professional use. It features countdown timer, notify form, retina ready icons, full image backgrounds, social icons and Google web fonts.
11. Working – $12
It's a cool, responsive template based on CSS3, HTML5 and jQuery. This is the SEO friendly theme, packed with custom portfolio sections, social media icons, lightbox plugin and more.
10. Sky – $6
Sky is modern under construction template filled with full screen YouTube video/image/dual image background, 20 style variations, 16 color modes, 3 additional content pages, animated content changer with smooth transition effects, contact form, styled typography and much more.
9. Launchzilla – $12
It's a responsive, one page layout and modern design template with subscription form, 6 color schemes and various backgrounds.
8. Chudo -$6
Chudo is clean and minimalist design theme for maintenance mode. It features full screen image/video background, twitter feed, Ajax/PHP contact form and subscription form.
7. Flash – $20
Flash comes with 3 versions: image, slider and video. It has minimal and flat design and integrated with mailchimp subscription form.
Rolex is clean and easy to customize template build on bootstrap 3. It includes mailchimp form, subscription form, Google web fonts, about, service and contact section.
En Cours comes with creative counterdown clock and features Ajax contact and subscription form, retina ready icons, 3 sample layouts and information dialog windows.
4. xTime – $16
It's a fully responsive under construction theme with 4 different background options, Google web fonts, social media icons, unlimited background solid or gradient color.
3. MyCountdown – $33
Mycountdown is a minimalist and powerful template filled with adjustable jQuery countdown, newsletter sign up, social media interaction and various CSS3 effects.
2. Aitasi – $20
Aitasi is simple, lightweight and responsive one page template built on bootstrap 3. It is packed with Ajax form, font awesome, social icons, custom header backgrounds and Google web fonts.
Recommended: 100+ Creative and Funny 404 Error Pages
Ticker comes with live ticking clock face (region adjustable) and 3 cool layout options. Moreover, it is packed with numerous other features like Google fonts, contact + subscription form, retina ready icons, smooth JavaScript + CSS3 animation.