People who eat together, stay together and in some cases, they become rich together too. All over the world a hefty amount of businesses is headed by many significant families. Out of these families only a handful has earned the spot of the wealthiest families in the world. In 2015 according to Forbes, only three of these richest clans worth more than Bill Gates alone. Below is the list of 14 wealthiest and most powerful families in the world.
14. Duncan Family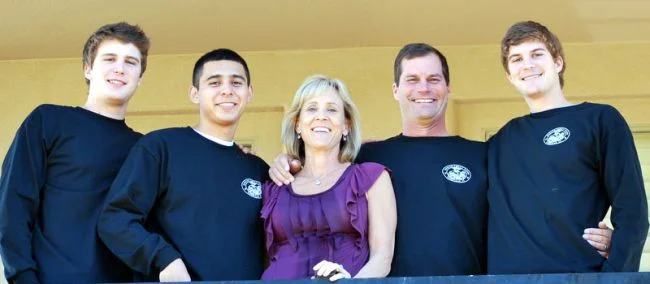 Net Worth: 21.5 Billion
In 1968, Late Dan Duncan founded a natural gas and crude oil pipeline company named Enterprise Products Partners L.P in Houston, Texas. Today, the company has a total annual revenue of $47.95 billion (2014) and is a member of fortune 500.
The company is solely owned by the Duncan family, including Scott Duncan, Milane Frantz, Dannine Avara and Randa Williams. They inherited nearly a 10 billion empire from their father when he died in 2010. Since then, the company's value has doubled and so as their profits. Recently, they bought GulfTerra for a whooping $13 billion.
13. Kwok Family
Net Worth: 25.2 Billion
Sun Hung Kai Properties is the largest real estate corporation in Hong Kong and the second most valuable real estate company in the world. The company is owned by yes, you've guessed it, the Kwok family.
Three brothers, Raymond, Walter and Thomas Kwok inherited the company from their father Kwok Tak-Seng when he died in 1990 at the age of 79. Today, the Hong Kong based company own diverse assets all over the world with the annual revenue of HKD 91.2 billion (2015).
12. Ambani Brothers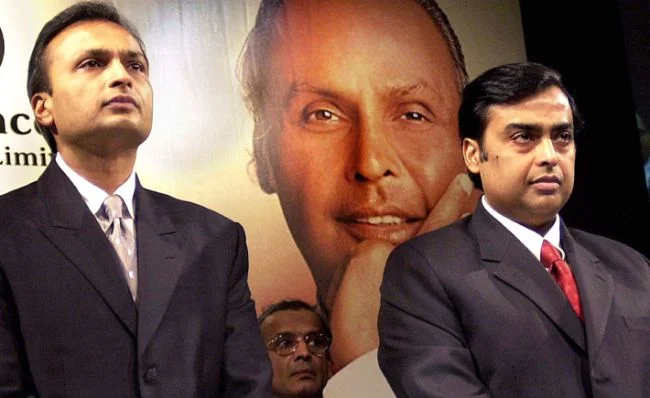 Net Worth: 25.9 Billion
Mukesh Dhirubhai Ambani is the richest person in India. According to Forbes, his personal wealth stands at $23.2 billion and is heading one of the most diversified companies in the Asia region the Reliance Industries Limited. His brother, Anil Dhirubhai Ambani, on the other hand is way behind in terms of wealth possessing $2.7 billion worth personal property.
The Reliance Industries was founded back in 1966, by Dhirubhai Ambani when it was just a company dealing in synthetic fabrics and was named Reliance Textiles Industries Pvt Ltd. After the demerger of RIL in 2005, both brothers received a vast amount of business assets spanning across the country.
11. Hearst family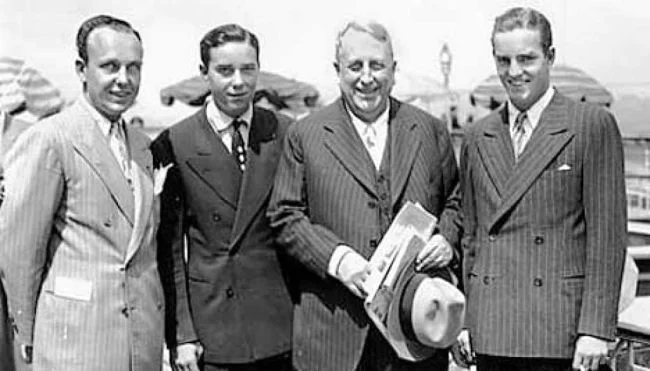 Net Worth: 28 Billion
It all started in 1880, when George Hearst, an American entrepreneur acquired the San Francisco Daily Examiner. He soon turned his asset over to his son William Randolph Hearst. It was William Hearst, who transformed the company and the industry as whole with his new innovative ideas.
During his initial years he acquired the New York Journal along with some popular names like Cosmopolitan and Good Housekeeping. By the 1920-1930, Hearst communications became the biggest media conglomerate in the world. Today, the media giant is controlled by Hearst family members and several other non-family members in high ranking positions.
10. Pritzker family
Net Worth: 29 Billion
The famous Pritzker family owns a much diversified business who are also notable for having eleven billionaires. Though they are known for owing Hyatt Hotel chain, they also co-owned Marmon Group (acquired by Berkshire Hathaway) and the Superior Bank of Chicago (collapsed in 2001).
Thomas, the chief executive of The Pritzker Organization is the only Pritzker, who still has a major role at the Hyatt. Penny Pritzker, another member of Pritzker family was the former United States Secretary of Commerce under the previous administration.
9. Liliane Bettencourt & family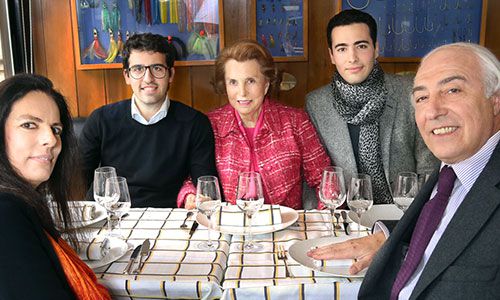 Net Worth: 40.6 Billion
Despite of her age Liliane Bettencourt might be the most famous person among millions of women around the globe. L'Oréal doesn't need any formal introduction, especially to the people in the cosmetics industry.
Headquartered in France, the company owns several big names like Lancome and Garnier, with an annual revenue of over €25.8 billion in 2016. The company was initially founded by his father in 1909, which was eventually inherited by Bettencourt in 1957.
The Bettencourt family now holds a 33.31% stake in the company. According to the Bloomberg billionaires list, Liliane Bettencourt's net worth is near $37.9 billion, which makes her the richest women on the planet.
8. Cox family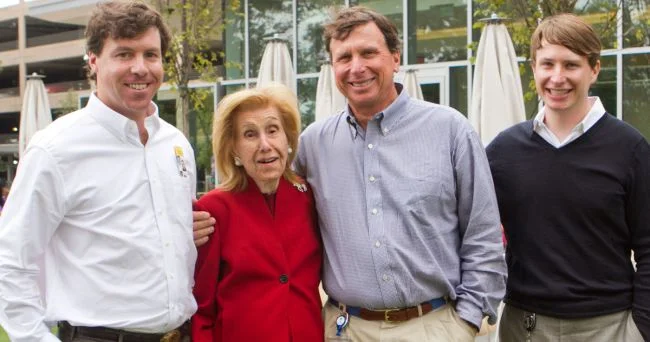 Net Worth: 41 Billion
Over the course of 118 years, the Cox Enterprises have shifted their focus from newspaper publishing to media and automotive industry, perhaps for the best. The Cox Enterprises is an Atlanta, U.S based conglomerate which controlled solely by the members of the Cox family.
The Enterprises in recent years acquired many well known assets like AutoTrader.com, Kelley Blue Book and Manheim car auctions.
7. Bernard Arnault & family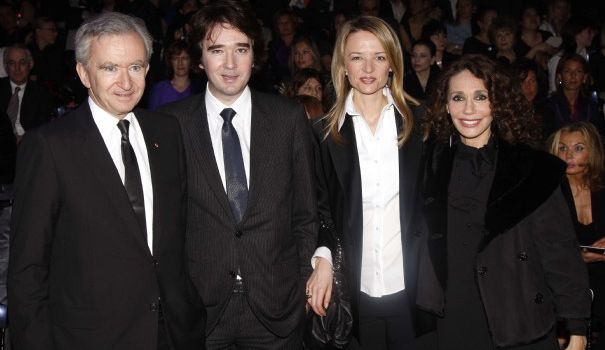 Net Worth: 45.2 Billion
Perhaps the most elegant business family in the world. Bernard Arnault and his family oversee the world's largest luxury goods conglomerate LVMH. The LVMH controls more than 60 brands worldwide, including Bulgari, Louis Vuitton, Sephora and Tag Heuer to name just a few. Mr. Bernard also has a major stake in Christian Dior SE, through which he holds a controlling interest in LVMH.
In 2015, the company collected a total revenue of €35,664 billion which lead to an annual profit of €4,001 billion in the same year. His holding company Groupe Arnault which is controlled by his family also owns high stakes in Carrefour and Hermès.
6. The Cargill-MacMillan Family
Net Worth: 49 Billion
According to Forbes list the Cargill-MacMillan clan has 14 individual billionaires, which is more than any other business family in the world. The family owns 88% stake in America's largest privately owned company Cargill Inc. Cargill Inc. deals in trading and distributing agricultural commodities.
They are also a major player in steel production and transportation sector. In the fiscal year of 2016, the company had a reported annual revenue of $107 billion. Today the company is headed by descendents of Cargill and MacMillan families who founded the company in the late 1800s.
5. Slim Family
Net Worth: 60 billion
Carlos Slim and his family are the richest clan in Latin America. Much of their family fortune is derived from various Mexican companies through family owned conglomerate Grupo Carso. Though it was founded by Carlos Slim, most of his holding is now run by his sons.
In 1960s, Slim started his career as a stock trader and also invested in various private companies. Within just a decade, with the help of his investments he acquired numerous assets and bought majority stakes in leading companies. Then his business took a turn during the 1982's economic depression of Mexico.
As many big companies were going out of business, he started investing in those and bought many enormous companies at depressed valuations. Buying assets at low prices and then reselling them at an attractive price is a business model that Slim has practiced throughout his career.
4. The Mars Family
Net Worth: 78 billion
Millions of children around the world surely thanks whoever the person is responsible for making their delicious candies and chocolates. Well, the Mars Inc. was indeed founded by one man, Franklin Mars in 1911 and incarnated again in 1920. Today, the billion dollar company is headed by Mars siblings Jacqueline and John.
They inherited the company after the death of their father, Forrest Edward Mars, Sr. With nearly $33 billion in annual sales in 2016, Mars Inc. is the 6th largest privately held company in the U.S, according to Forbes.
3. The Koch Brothers, Unites States of America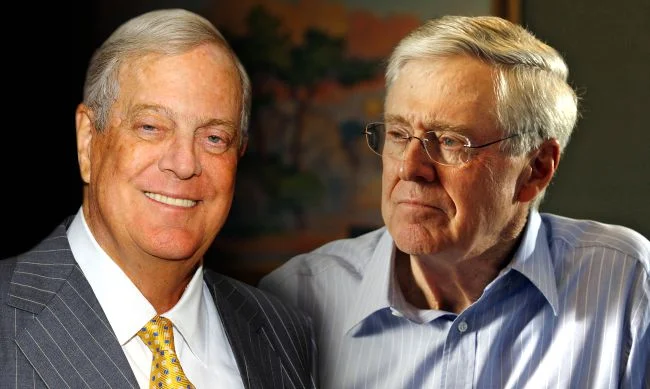 Net Worth: 82 billion
The Koch Industries deals in manufacturing, refining, and distribution of petroleum, energy, chemicals, minerals, fertilizers, as well as finance, commodities trading and ventures and much more you just name them. According to Forbes, Koch Industries is now the second largest private company in the United States in terms of sales and revenue and just behind Cargill Inc.
The two brothers, Charles and David Koch, who inherited the company from their father also bought out their two other siblings Frederick and William Koch, for reportedly $1.1 billion in 1983. In 2015, Koch Industries had an annual revenue of $115 billion.
Read: 7 Creative Ideas that got People Rich in No Time
2. The Walton Family, The United States of America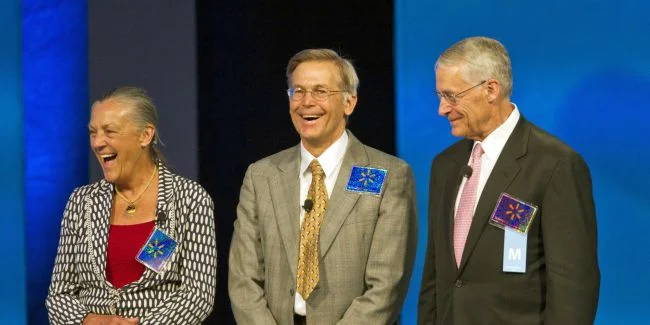 Net Worth: 130 billion
The Walton family who controls the world's largest retailer, Wal-Mart is undoubtedly the richest family in U.S.A and comes third in the world. The history of Wal-Mart started from the early 1940s, when Sam Walton purchased a Ben Franklin store from Butler Brothers and started selling various products at discount.
However, it was in 1962 that the first official store was opened under the name of Wal Mart Discount City store in the State of Arkansas. Today, the company has around 11,695 stores worldwide, with an annual revenue of $485.87 billion in 2016.
The company is headed by the seven heirs of founders Sam Walton and his brother James "Bud" Walton, who own about half of the company's stock.
1. The Rothschild Family, Germany
Read: 35 Richest People in the World of All Time
There are no means to accurately estimate the net worth of the oldest and most significant business family on earth. Well, there are many reasons for that. One major reason for that is probably the business philosophy of Mayer Rothschild, the founder of The Rothschild's.
The Rothschild family established their banking business in 1760s in the free city of Frankfurt, Germany. And in the early 19th century, they have already established their banking services all over the Europe. Today, their wealth is divided into many family members, and the distribution is so much complex that it is almost untraceable.
The family holdings span over a number of diverse industries, that includes financial services, energy, real estate, mining, etc.