Change is the only constant in life and the same thing applies to web design. The web technologies are expanding at an exponential rate and the W3C standard has push the website to the next level. The old looks are replacing new ones. With the heavy growth of tablet and smartphone usage, the designs are transforming to serve better on these devices. We saw many changes last year and now this is the perfect time to introduce you with modern web design trends that you will see in 2015.
15. Infinite Scroll Fade-ins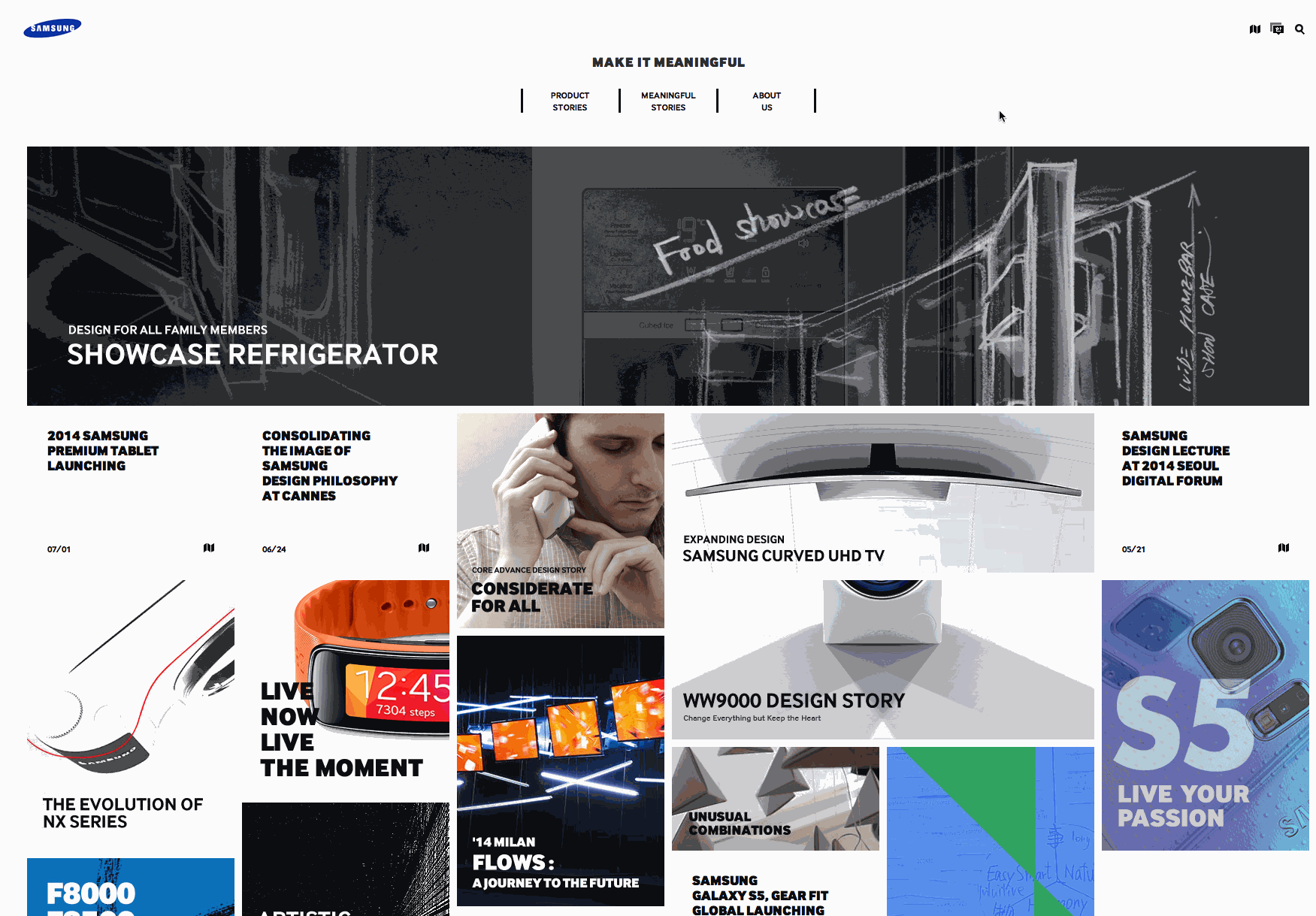 More, more, and more content. The infinite scroll design is way too old but it has now been integrated with a few fancy animation effects, which by the way looks much better than a traditional loading icon.
14. Full Screen Background Images + Videos
The simplest ways to make your website stand out is displaying your content prominently. The full screen background image/video trend will continue this year but with more compelling and imaginative pictures.
13. Dynamic Charts
This year, you are going to see motion design more into action. We all know dynamic elements turn all things alive and provide a better user engagement+experience. So, why to put a static image when you can create charts on the fly?
12. Color Shades
Different colors can have different psychological effects on visitors, that's why it is important to select color theme carefully. One vibrant color and various shades make an influential visual impact. The minimal color palettes usually make the text more prominent on web page. Moreover, the elegant looking interface with monochromatic color can deliver the specific message on a subconscious level.
11. Hand-Drawn Illustrations + Interactive Storytelling
We have seen small illustrations popups throughout the years. But with easy availability of strong fonts, large imagery and pleasing color, standard designer will look to adapt these things in big and beautiful hand-drawn illustrations.
Generally the brand is made of a series of concept and values. In online world they try to tell their story in the form of layout, interaction elements, fonts or every single thing present on the webpage. Putting all these into an image is an old fashion. However, putting a bunch of valuable images and showing them in action is the present demand.
Read: 20 Amazing Tools for Digital Storytelling
10. Blurry Themes
The blurred template design is inspired by iOS 7 where the previous interface overlays the current interface and the overall background looks like a frosted shower door. The trend really looks cool and it will be interesting to see how big websites gonna implement this design in upcoming months.
9. Brandable Typography
Gone are the days when you needed a big budget to use beautiful fonts. Today, Thousands of free fonts are available on the internet that means there is more freedom for designers to show their typography skills on website. There are lots of fonts out there that acts as a brand in itself. Nowadays, big and bold typography across webpages represents the independent status of a site.
8. Slide-out Menus
The slide-out menu (inspired by Windows 8) is getting more popular these days. Sometimes designers find navigation bars to be too cluttered. On the other hand, hidden menus allow users to focus on content only. If they need, they can access the menu by toggling to the left/right side or top of the screen. Slide-out menus are specially designed for mobile and tablets where space is the main issue.
7. Card Design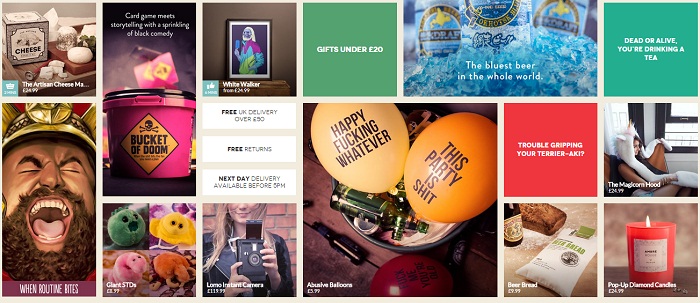 Card design is expected to grow even more in 2015. The design is not new but has proven to be a great resource for designers working on responsive structures. Card suits all devices and it's a great way to rearrange column without things getting disorganized.
6. Pinned Elements
Pinned elements are like a modern static table of content that helps you navigate the long webpages. They are extremely useful, especially in smartphones and tablets, where users spend much time in scrolling long pages to get to the particular section. Furthermore, the concept of pinned element is not new but they have never gone completely mainstream.
5. Scrolling over Clicking
As the mobile and tablet device continues to grow, so in order to deliver enjoyable smartphone experience, scrolling will continue to dominate clicking. It is perfect for pages that are designed for storytelling. Also, scrolling is far quicker than clicking and it helps to convey more information without slowing down the user experience.
4. Microinteraction
Micro-interaction is all about delighting the user by simple and lightweight innovative design. This includes a module in a website that revolves around a single use case. It not only makes the task easier but also creates a smooth engaging experience that is pleasure to repeat. For example, a small shopping cart pop-up and quick rating system (without refreshing the entire page).
3. Ghost Button + Circular Progress Button
Ghost buttons are transparent buttons that are bordered with a very thin line and usually contains sans serif font. They are minimal, stylish, delight to use and includes the subtle hover animations. Also, they pair well with large background images.

Circular progress button can act as progress bar when you hover or click on it. It gives quick feedback without reloading the entire page.
Recommended: 15 Terrible Web Design Trends You Must Avoid
2. Material Design
Over a last few couple of months, the FLAT design has grown up into something new. Perhaps, into Material design. Material design is developed by Google keeping mobile and tablet users in mind. The aim is to put voice, mouse, touch and keyboard, all as first input method. It not only looks & feels good but also enhances the visual and motion experience. This is same as flat design but with subtle gradients, advanced layering and cool animations to make the tactile experience worthwhile. Overall, material design is ready to make a dent in web design world.
1. Responsive or Go Home
Recommended: The Web Trends we saw in 2014 
Ok, you don't have to go home but if your website doesn't look good on mobile and tablets, you need to redesign. At the end of 2015, there will be around 2 billion smartphones users. Along with mobile devices you also need to make your website adaptable for smaller as well as larger screen sizes, like for smartwatches and TVs.
The bottom line? The responsive world we know is rapidly increasing and to stand in ever changing market, you must have to walk with new trends.
While redesigning your web structure, do not compromise with performance. Here are a few points you need to take care of
Follow the mobile first approach
Deliver above-the-fold content first
Deliver responsive images via JavaScript
Assign same URL and content to all devices
Instead of loading all CSS elements, load only the JavaScript for the current device.