The youngest billionaire in the world at the moment is just 21 years old, with the twelfth youngest being over 30. While most of these young billionaires have inherited their family wealth, some of them are self-made.
With the help of technology and intriguing marketing techniques, youngsters seem to acquire a considerable amount of wealth these days, which is way more than what they could have earned in previous eras. Let's find out who those young billionaires are.
12. Said Gutseriev
Age: 31 Years
Net Worth: $1.3 Billion
Said Gutseriev's father, Mikhail Gutseriev is one of the richest men in Russia, who made most of his wealth through the SAFMAR Group. The corporation has assets in retail, real estate, and the petroleum industry.
Said currently serves as the CEO of Russian oil refinery company Forteinvest, a subsidiary of his father SAFMAR Group. He is also a board of director member on all companies in which his father has direct stakes.
11. Bobby Murphy
Age: 30 Years
Net Worth: $3.2 Billion
Bobby Murphy is the co-founder and current CTO of Snap.Inc, the company that develops Snapchat.
It all started on September 2011, when Bobby Murphy along with his Stanford pals Evan Spiegel and Reggie Brown launched a disappearing-image messaging application Picaboo (changed to Snapchat shortly after) on iOS.
As it stands, Murphy and Spiegel control more than 70 percent of the company's total voting power, while owing just above 45 percent of the actual stock.
10. Patrick Collison
Patrick Collison during the Dublin Web Summit in 2012
Age: 30 Years
Net Worth: $2.1 Billion
Patrick Collison is the CEO of Stripe, an online payment service, which he and his younger brother John Collison founded in 2010. At a young age of 16, Patrick entered in a technology exhibition for which he created a LISP-based programming language called Croma and won the first prize.
The Collison brothers became the youngest self-made billionaires in 2016 after their company was valued well over $9 billion following a total of $150 million investment round led by Google-owned CapitalG. In 2018, Stripe's valuation reached $20 billion.
"We presumably believe that most of the technological progress over the arc of humanity to date has been good. I don't see any argument to go back to 1600".    – Patrick Collison
9. Jonathan Kwok
Age: 30 Years
Net Worth: $2.5 Billion
Jonathan Kwok, along with his older brother, Geoffrey, controls Empire Group Holdings, a Hong Kong-based property developer. The company was initially founded by their late father Walter Kwok after he left the family-owned firm Sun Hung Kai Properties.
Jonathan inherited his father's stake in SHKP and is also entitled to a portion of Kwok family trusts held by his grandmother. Before his death, Walter Kwok had a net worth of $6.9 billion.
8. Anna Kasprzak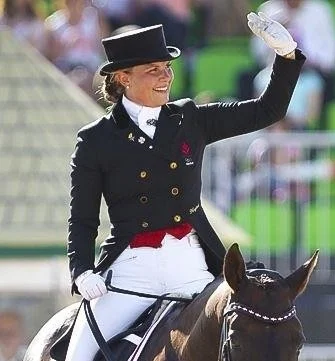 Anna Kasprzak | Image Courtesy: kasprzakdressage
Age: 29 Years
Net Worth: $1.1 Billion
Anna Kasprzak is the granddaughter of late Karl Toosbuy, the founder of a Danish shoe manufacturer, ECCO Sko A/S. Her mother (daughter of Karl Toosbuy) Hanni Toosbuy Kasprzak is the current chairperson of the company.
Professionally, Ann Kasprzak is a dressage rider and have represented Denmark at two Summer Olympics. She also has an older brother.
7. Ludwig Theodor Braun
Age: 29 Years
Net Worth: $1.1 Billion
Ludwig Theodor Braun owns about 10 percent of B.Braun Melsungen AG, a Germany based medical device manufacturing firm which has functional offices in over 60 different nations.
His father, Ludwig George Braun took over the company in 1977, when it was just a mid-sized corporation with a moderate annual sales of $24 million. The figure is now close to $8 billion. Ludwig George Braun has four other children who are also billionaires.
6. Evan Spiegel
Age: 29 Years
Net Worth: $2.7 Billion
Evan Spiegel was named the world's youngest billionaire in 2015 after Snap Inc's valuation was reported to be in excess of $10 billion. In terms of daily active users, Snapchat crossed the 1 million mark in 2012 and 100 million mark in 2015. The multimedia messaging app currently serves about 191 million active users per day.
Before Snapchat, Spiegel and Murphy developed an online platform named Future Freshmen which gave advice to young college aspirants. It failed.
"People are going to copy your product if you build great stuff. Just because Yahoo has a search box doesn't make it Google".   – Evan Spiegel
5. John Collison
Patrick and John Collison (Right)
Age: 28 Years
Net Worth: $2.1 Billion
John Collison and his brother, Patrick, became the youngest self-made billionaire in 2016. Before moving to Silicon Valley, the Collison brothers along with two other co-founders established a software company called Auctomatic, which provided services to eBay users. Auctomatic was later acquired by a Canadian company in a $5 million deal.
Read: 10 Richest and Inspiring Black Billionaires In The World
4. Gustav Magnar Witzøe
Age: 26 Years
Net Worth: $3 Billion
Gustav Magnar Witzøe is the majority shareholder of SalMar ASA, one of the world's largest producer and exporter of farmed salmon.
Among others, SalMar owns a substantial stake in the UK's second-largest salmon farmer, Scottish Sea Farms. He inherited the company from his father, Gustav Witzøe in 2013.
The young Witzøe is also an investor and holds stakes in tech startups and real estate business.
3. Katharina Andresen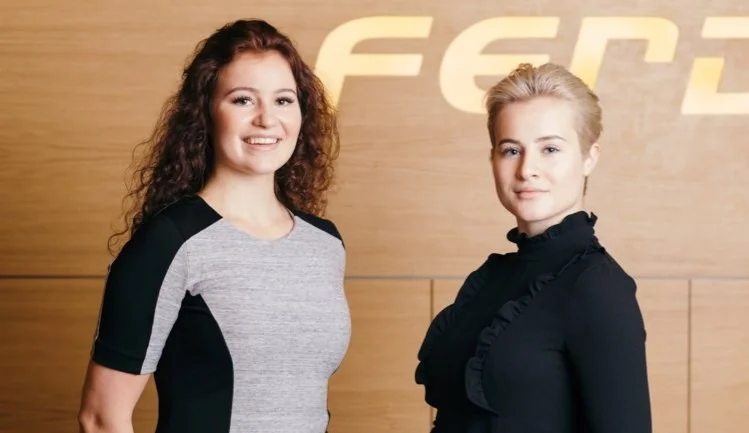 Andersen Sisters
Age: 24 Years
Net Worth: $1.4 Billion
Katharina Andersen is the eldest daughter of Norwegian businessman Johan H. Andresen Jr., who owns investment holding company Ferd AS. The firm manages several hedge funds and a large number of private equity investments. It also has a keen interest in the real estate industry.
In 2007, Katharina received 42.2 percent of Ferd's ownership stakes, making her one of the world's richest person under 30. Her father still controls the company through majority voting rights.
2. Alexandra Andresen
Age: 22 Years
Net Worth: $1.4 Billion
Alexandra Andresen, like her older sister, Katharina, also received 42.2 percent of Ferd's stakes. She became the world's youngest billionaire in 2016 and maintained that position for 3 years.
Alexandra doesn't take part in any of the company's day-to-day operation. She is an avid horse dressage competitor having won several awards over the years.
1. Kylie Jenner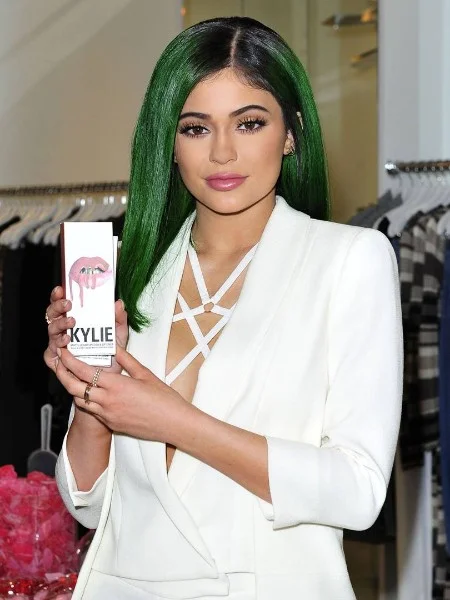 Image Courtesy: BALMAIN PARIS/INSTAGRAM
Age: 21 Years
Net Worth: $1 Billion
According to Forbes, Kylie Jenner is currently the "youngest self-made billionaire" in the world, taking the title away from Facebook's Mark Zuckerberg. She owns a 100 percent stake in Kylie Cosmetics, which she founded in 2015. The company was valued at $900 million in March 2019.
Read: 12 Billionaires Who Are Now Broke | Filthy Rich To Bankrupt
Born in 1997, Kylie is the youngest daughter of television personalities Catilyn and Kris Jenner. Kylie's older sister, Kendall Jenner is also a media personality and a model. She and her sister are one of the most influential celebrities in the world, especially in the fashion industry.
"I just want to inspire my fans to be whoever they want to be, because that's what I've always done." – Kylie Jenner